The 46th International Kolkata Book Fair is a hotspot for manga lovers this year. With the rise and rise of anime movies and their increasing admiration among Indian audiences, manga has also seen a resurgence at the Boi Mela in 2023. Alongside several outstanding works of Japanese fiction translated into English. My Kolkata picks the best of the lot.
'Tomie' by Junji Ito (Viz Media)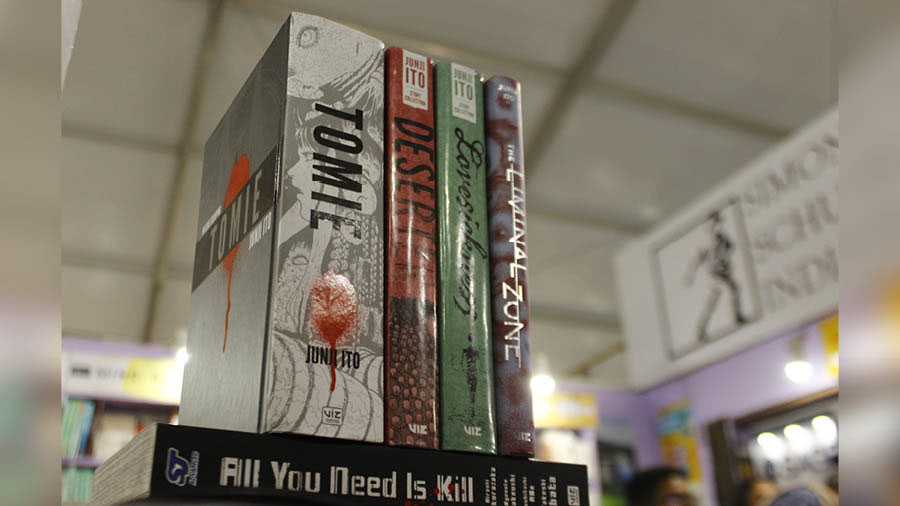 Junji Ito is one of the best represented Japanese manga artists at the Book Fair this year
There is a wide variety of Junji Ito books at the Book Fair this time around. A hardcore Ito fan who loves to dabble in horror will find a collection of manga here such as Deserter, Lovesickness and The Liminal Zone, along with the beautiful deluxe hardcover edition of Tomie. A quintessential horror manga, Tomie is available at the Book Fair with a macabre cover, spine and print, giving you the exact feels of Ito's story. The plot centres around Tomie, a school student who has been murdered and torn from limb to limb. Her fellow classmates mourn her death after being shocked by this incident. But Tomie returns, regenerating herself from the dead repeatedly and inciting madness in the process, particularly in the minds of men.
Where: Hall 2, Stall 56
Price: Rs 2,399
'Sputnik Sweetheart' by Haruki Murakami (Vintage Classics)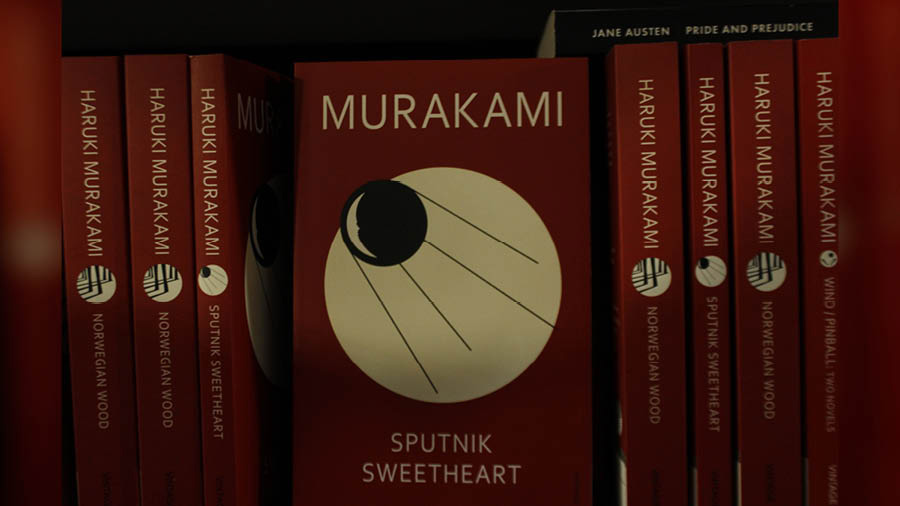 The Penguin stall is a paradise for Murakami lovers
If you are a Haruki Murakami fan, you will be amazed by Penguin's collection at the Book Fair this year. From the author's oldest to his newest works, the Penguin stall has got you covered. Among the best of Murakami is Sputnik Sweetheart, the story of Sumire who is in love with Miu, 17 years older than her. Whereas K, the narrator, is in love with Sumire. Both Sumire and Miu are vastly different from each other. A poignant, sometimes mystical, tale about emotional, sexual and identity dissonance follows, where the characters search for their true selves in one another, making for an all-time Murakami classic.
Where: Penguin stall, Hall 2
Price: Rs 499
'Death Note' (Black Edition) by Tsugumi Ohba (Simon and Schuster India)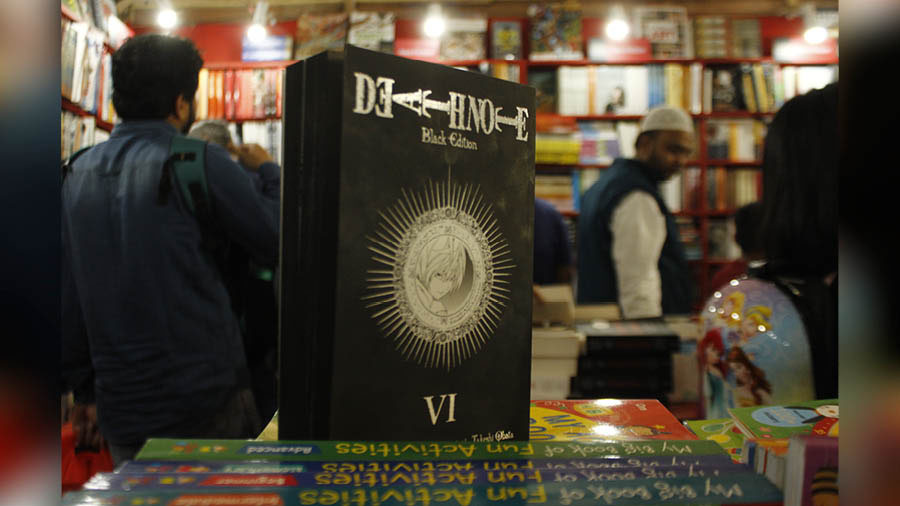 The Black Edition of 'Death Note' is more beautiful and enlarged than previous editions
Death Note is a manga and anime that requires no introduction. It is everyone's stepping stone to becoming a full-fledged weeb. This Black Edition of the manga is gorgeous, mature and true to the vibes of the plots. Also, the manga strips look more beautiful and enlarged than the original releases in this edition. It tells the story of Light Yagami, who finds a notebook with the name "death note" on its cover, which gives the user the ability to kill anyone as long as they know their victim's name and face.
Where: Hall 2, Stall 56
Price: Rs 1,025
'Spy x Family' by Tatsuya Endo (Viz Media)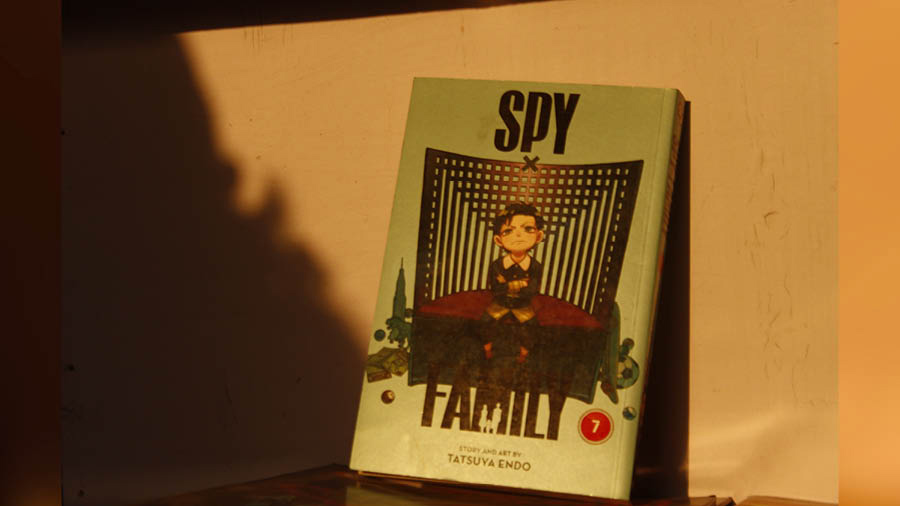 'Spy x Family' is just as gripping to read as its anime version is to watch
Even if you have been living under a rock, you must have heard of the recent anime adaptation of Spy x Family. The plot juggles spies, action and heartwarming comedy in a strange yet satisfactory manner. It tells the tale of the Forger family, which has been assembled by Loid Forger, a spy, for his ultimate mission. Loid is unaware that his wife is an assassin and that Anya, their adopted daughter, is a telepath. The characters' skillful handling of their true identities drives the plot, which hinges on an unconventional yet functional family. Spy x Family is part of the fantastic collection at Comics Metro, near the Little Magazine stalls, which is a wonderful little haven for comics and manga readers.
Where: Comics Metro, Stall 566
Price: Rs 699
'In Praise of Shadows' by Jun'ichiro Tanizaki (Vintage Classics)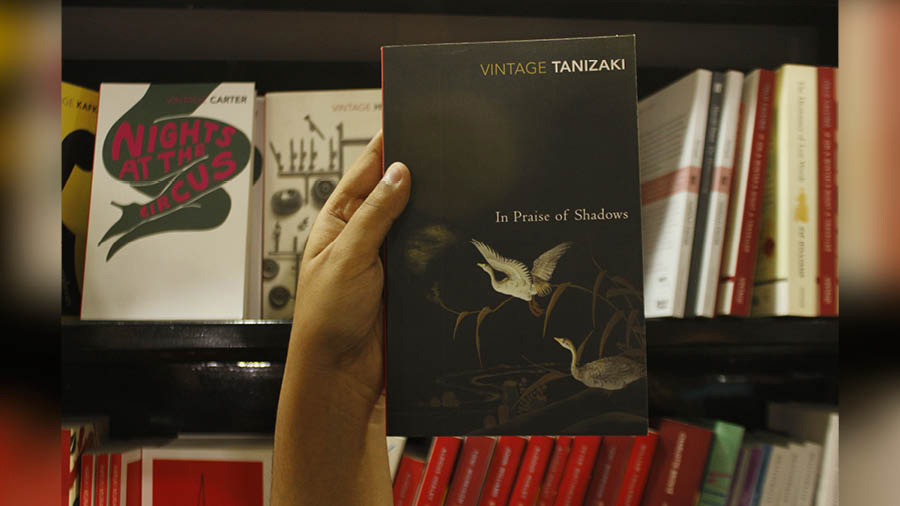 'In Praise of Shadows' contrasts Japanese and Western ways of living
In Praise of Shadows is Tanizaki's captivating essay on the aesthetics of Japanese art and architecture. The essay combines the eye of an intimate observer with a panoramic vision that stretches from food and toilets to spaces in buildings and women in the dark. It is a chiaroscuro treatment of the traditional Japanese interior and modern architecture. The differences between Japanese and Western ways of living are brought out with surprising subtlety.
Where: Hall 1, Stall 24
Price: Rs 399
'The Art of My Neighbor Totoro' by Nobuhiro Watsuki (Simon and Schuster India)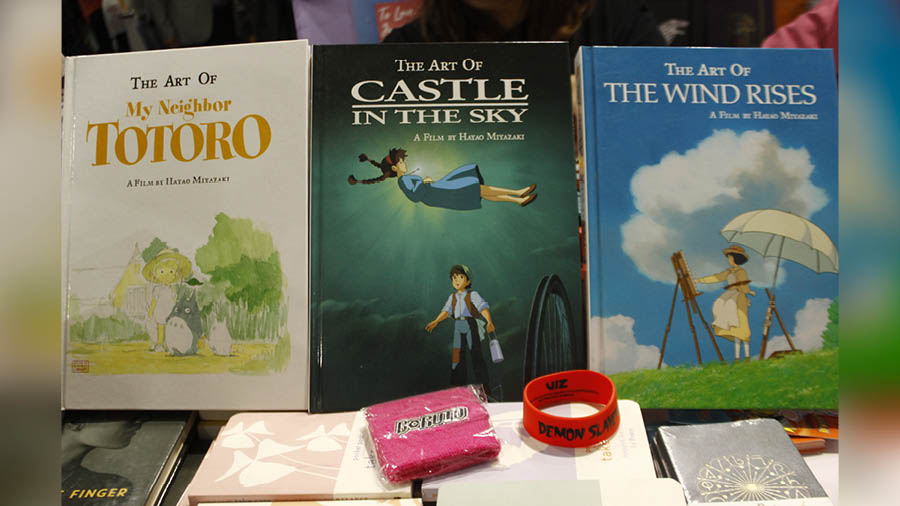 Studio Ghibli has never felt closer for those in Kolkata than at this edition of the book fair
If you happen to stop by the Simon and Schuster stall of the Storyteller book store, be sure to check out the gorgeous collection of Hayao Miyazaki's (the director of My Neighbor Totoro) concept sketches, character and background drawings and paintings. You will find the art books for Miyazaki's brainchilds like My Neighbor Totoro (adapted from Watsuki's book), The Wind Rises and Castle in the Sky displayed along with other manga collections. If you consider Studio Ghibli movies to be therapeutic, these graphic books are nothing short of it. The books contain the character sketches of the films' main characters, interviews and comments from the production team. If you have craved to experience the touch and the feel of the Ghibli scenes, this is the closest you will get to them, at least in Kolkata!.
Where: Hall 2, Stall 56
Price: Rs 2,399
'Jujutsu Kaisen' by Gege Akutami (Viz Media)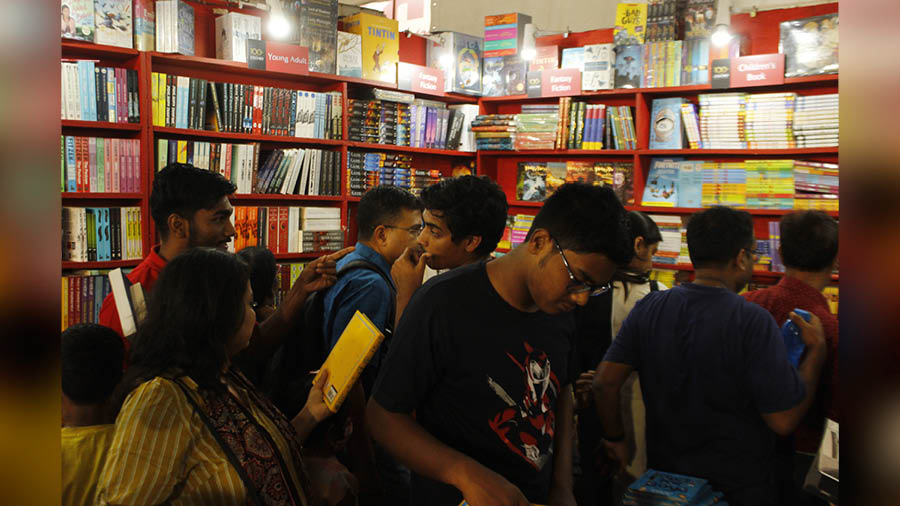 Manga fans have been turning up in plenty at the book fair, not least for gems like 'Jujutsu Kaisen'
Any list of manga recommendations would be incomplete without Jujutsu Kaisen, which stands out from the rest due to its supernatural overtones. Yuji Itadori swallows a finger belonging to the most powerful demon in order to save his friend from a cursed spirit. The JJK universe is ridden with cursed spirits and demons who feed on humans, often in oblivion. With constructive world building, characters and storylines, Jujutsu Kaisen is action-packed with creative charm and fight scenes available in abundance.
Where: Hall 1, Stall 24
Price: Rs 799