Film-maker Raajhorshee De will soon launch a music video called Ekla cholo re that celebrates Rabindranath Tagore and Santiniketan. The song written and composed by Tagore completes 116 years and this is the first time two National Award-winning singers, Rupankar Bagchi and Iman Chakraborty, have sung it as a duet.
The music has been composed by Ashu Chakraborty and the arrangement has been done in rock blues format. The DoP is Susmita Sil and the costumes are by Anushree Malhotra. The video features Richa Sharma, Gourab Chatterjee, Ashim Raychowdhury, Lipika Chatterjee and Shreemoyee.
The producer of the video, Yashashwi Malani, founder of The Graphe, a design studio, said: "We are celebrating the spirit of love and peace through this video in a very unique way. Ekla cholo re has inspired all generations. But the musical form we are using in our rendition gives us a sense of empowerment, freedom and a feeling of being equal. As a non-Bengali and a woman, the rendition made me feel so excited that I decided that we must make this video."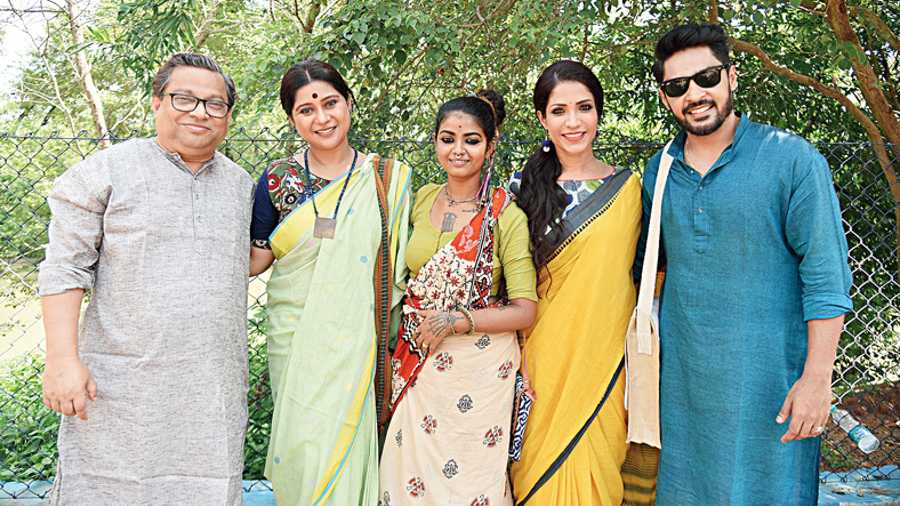 (L-R) Ashim Raychowdhury, Lipika Chatterjee, Shreemoyee, Richa Sharma and Gourab Chatterjee Shreemoyee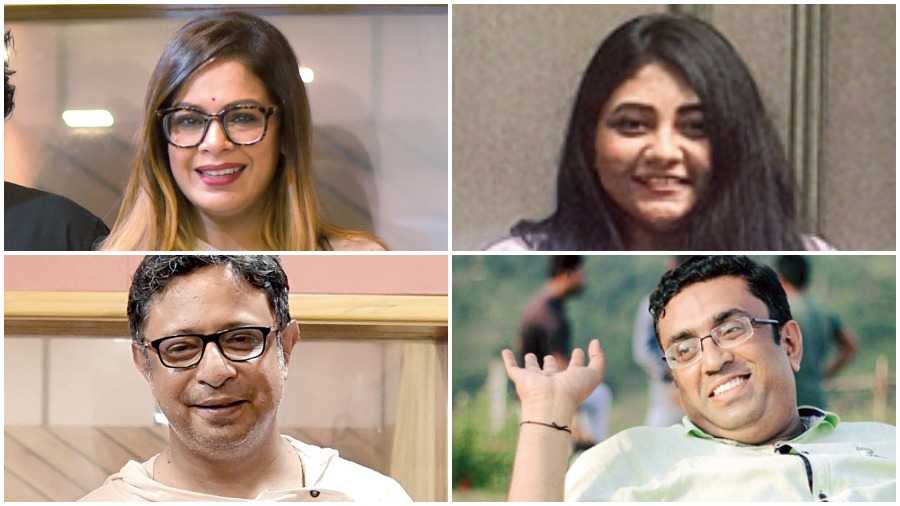 (Clockwise from top left) Iman Chakraboty, Yashashwi Malani, Rupankar Bagchi, Raajhorshee De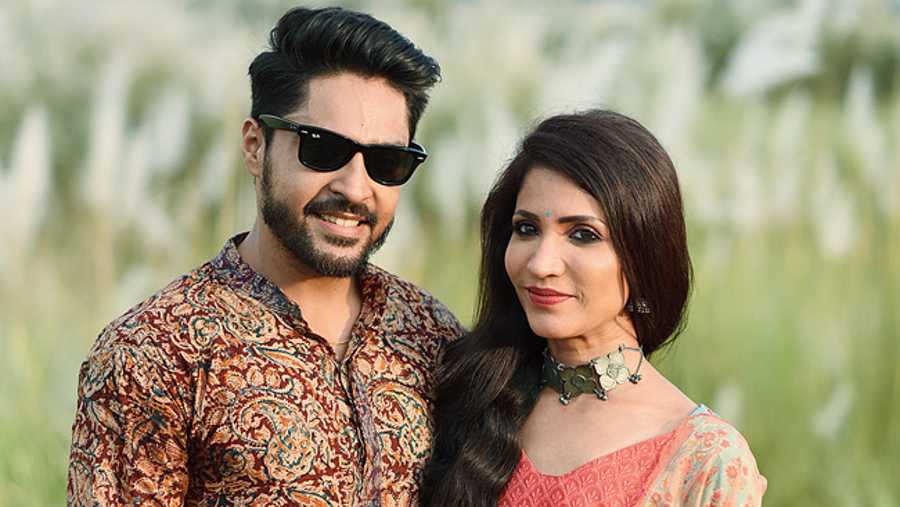 Gourab Chatterjee and Richa Sharma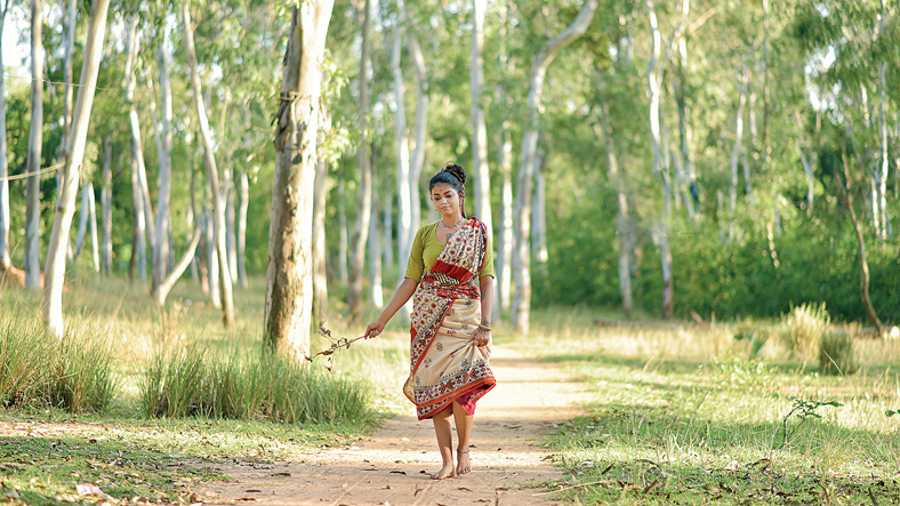 Shreemoyee
Raajhorshee De said: "Ekla cholo re has never been presented like this before. It is not exactly a music video but a short story in the backdrop of the song. The entire shoot was at Santiniketan and nearby Bolpur, at some very exotic locations. It's completely a rock blues rendition with Iman and Rupankar together. It's a celebration of Santiniketan in a very different way."
Originally titled Eka, the song was first published in the September 1905 issue of Bhandar magazine. It was influenced by Harinaam diye jagat matale amar ekla Nitai re, a popular Bengali kirtan song of Dhapkirtan or Manoharshahi gharana, praising Nityananda, a disciple of Chaitanya Mahaprabhu. Ekla chalo re was incorporated in the Swadesh section of Tagore's lyrical anthology Gitabitan.