With the summer sun blazing in all its glory, some of us would like to remember nicer things about the season. K-drama romances have outdone themselves month after month and we are sure that this will be the genre that rules K-dramas this year. So if you're wondering where to start, we suggest beginning with Netflix and TVN's Our Beloved Summer. Apart from the apt title, what makes it all the more memorable is its mellow direction, brilliant script, beautifully humane characters who are all the more loveable with their flaws and, of course, the nemesis to lovers trope. The Telegraph breaks down our K-drama pick for this week…
Plot Pot
What happens when you force the topper of the batch at senior year of high school to film a documentary with the bottom of the batch? Kook Yeon-su and Choi Ung find themselves in the exact same position as they reluctantly agree to film the same, barely tolerant of each other. As the documentary progresses, so does the romance, yet years later, not only are they estranged but find themselves entangled in a similar situation once their old documentary goes viral, calling for a reshoot by a common friend, Ji-ung. The comical gathering, banter and the noticeable void between the two is what makes it all the more a worthy watch. Watching bottom-of-the-class Choi Ung grow into a critically acclaimed artiste and Yeon-su into a marketing professional provides an interesting dynamic for the audience to observe. Yeon-su comically tries to onboard Choi Ung while trying to salvage her pride, all while Ji-Ung tries to do his best to bring his friends together for a documentary that will shape his career.
Absorbing well-written characters and their struggles is something the drama does well as we find ourselves resonating with Yeon-su's dilemma, after observing Choi Ung's success, concerning once being excellent and now feeling stagnant compared to Ung who blossomed into his field with distinguishable talent. Ji Ung's struggle with family and Choi Ung's struggle with acceptance also echoes through the young adult struggles mirrored in our society.
Comically intoxicating, nostalgic with the flashbacks, and briefly melancholic, Our Beloved Summer will take you through a refreshing notion of youth and romance while mildly touching on notes of reality and elucidating profoundly on growth, acceptance and healing. The documentary-like cinematography is another factor to enjoy.
Our Beloved Summer offers a refreshing watch, picking the good parts of the usual K-drama tropes and blending them artistically to provide a visual and hearty treat. An added bonus is that we see Kim Da-mi (Kook Yeon-su) and Choi Woo-shik (Choi Ung) on screen together again and this time they do not try to literally murder each other.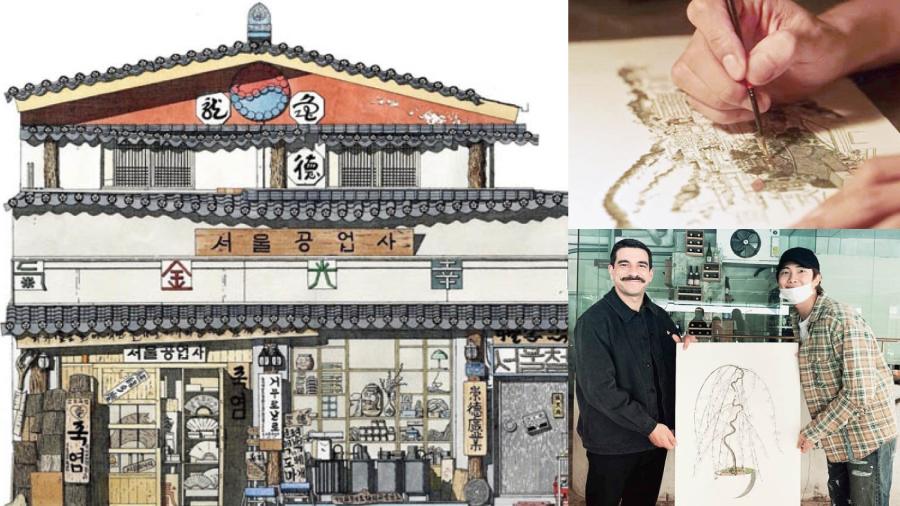 Trivia
If you've already watched the show, or returned back here after watching it, you can enjoy more of what was shown as Choi Ung's art by following artist Thibaud Herem's work. Insta: @thibaudherem You can even purchase one of the art pieces shown in the show there!
Genre: Rom-com with a note of melancholia
Where to Watch: Netflix
You Will Love It If You Love:
• Present and past aka flashbacks that hold the answers
• Grumpy x sunshine
• Comical enemies to lovers
• Forced proximity
• Artsy cinematograhy
The Telegraph Rating: 4/5
Characters We Treasured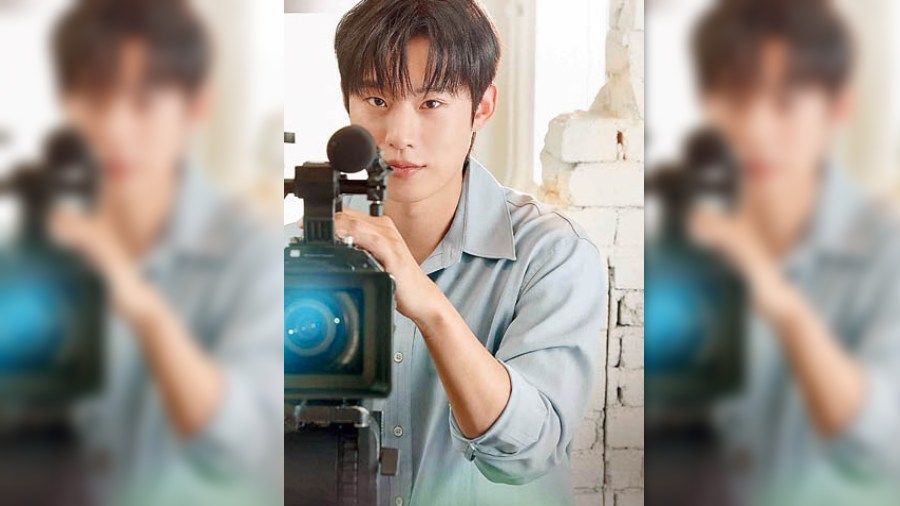 Kim Sung-cheol as Kim Ji-ung:
The cold, patient, hardworking PD doing his best to get his friends on board for the documentary. He's kept to himself all these years, and perceives things way before the other two in the trio. A must-need friend in any group. Ji Ung's character map of being deprived of familial love paired with a reality that forced him to grow up too, mirrors that of Yeon-su but is explored in its own unique way.
You'll also spot them in: Do You Like Brahms?, Arthdal Chronicles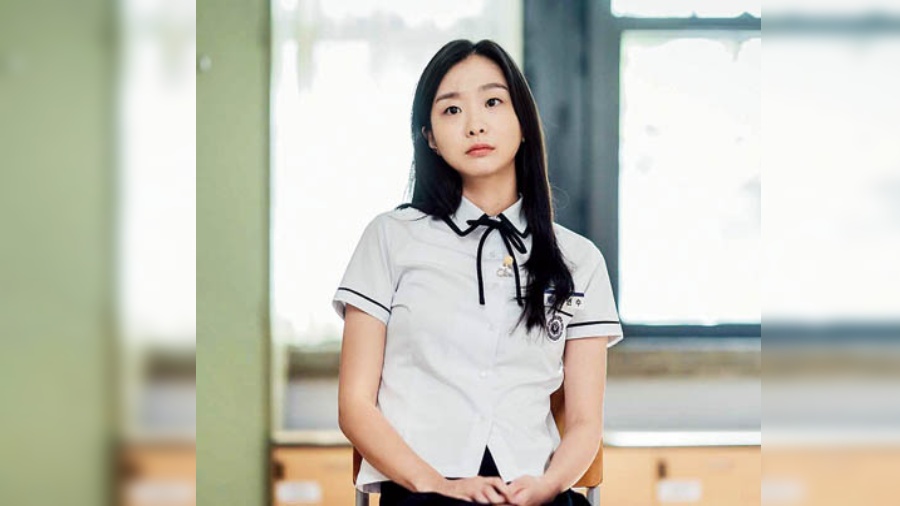 Kim Da-mi as Kook Yeon-su:
A once straight-A top of the class student who now struggles with the daily life of a mundane job. Cool, sassy, confident yet soft. Her struggle with becoming independent at a young age as she is forced to grow up quicker than her peers had our eyes welled up.
You'll also spot them in: Itaewon Class, The Witch: Part 1 The Subversion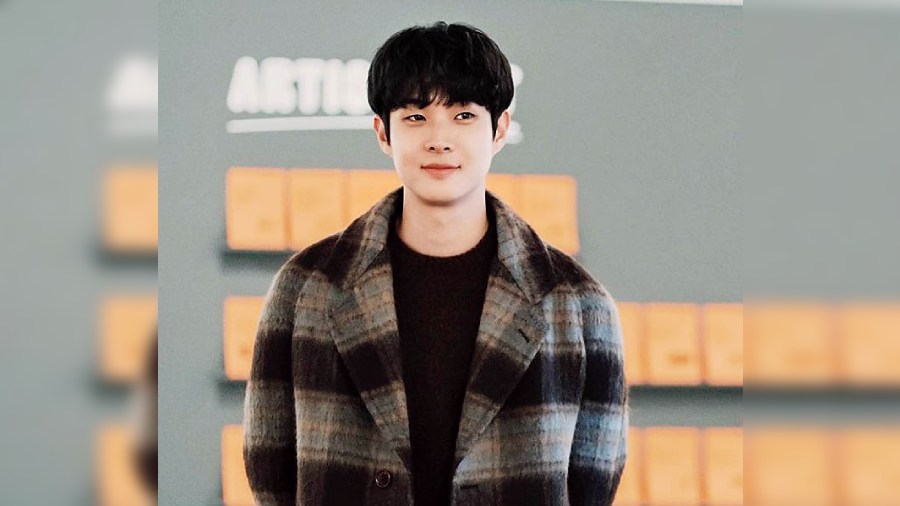 Choi Woo-shik as Choi Ung:
The embodiment of the 'artsy boyfriend'. The cute lazy bottom-of-the-class student turned renowned artist that had us all swooning. Exploring aspects of emotional intelligence through Ung, set the bar for a character that's sketched in a comical light and yet capable of exploring emotional depths through action.
You'll also spot them in: Parasite, Train to Busan, The Witch: Part 1 The Subversion
Mellow Melodies
Christmas Tree by V (BTS):
There's nothing better than watching our favourite scenes with V's mellow voice serenading us and locking us into a trance. With it's cinematography and an OST such as this, it'll be hard to look away.
Summer Rain by SAM KIM:
A song that will surely tug at your heartstrings, the song sums up the story of the characters perfectly. The simple guitar strums, Sam Kim's mellow voice and lyrics like 'Draw me in your world' are going to stay with you forever.