It is said that "a picture is worth a thousand words…" And in the present age of digital SLRs and video cameras, this is truer than ever before. When it comes to special occasions like birthdays, events, and, of course, weddings, there is nothing like a wedding photographer who can capture your special moments and freeze them forever. Today, we bring you the story of Subhajit Banik - a model-turned-photographer. Read on…
Can you please introduce yourself and share a bit about your background and experience as a wedding photographer?
Subhajit Banik: Sure! My name is Subhajit, and I am the founder of Birdlens Creation. I began my journey in the photography industry back in 2007 as a model. During that time, I had the opportunity to work with various professional photographers, which allowed me to learn about lighting techniques and develop a keen eye for creative framing. In 2010, I was honoured to win the Glamhunt competition organised by the ABP group, further fueling my passion for photography. Inspired by my experiences and the knowledge gained, I established Birdlens Creation in 2015. Since then, I have been capturing beautiful moments as a wedding photographer, using my expertise in lighting and composition to create stunning and timeless images for couples on their special day. My goal is to provide exceptional quality and a unique perspective that truly reflects the love and joy of each couple's wedding day.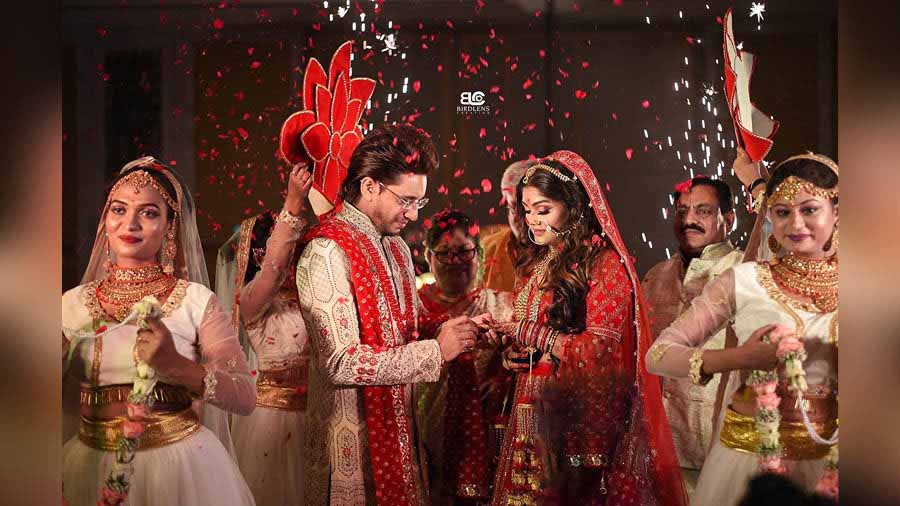 One of the biggest challenges in wedding photography is managing time effectively. How do you ensure you capture all the essential shots within the limited time you have?
At Birdlens Creation, we understand the importance of managing time effectively in wedding photography. As a team-based company, we have experienced and skilled photographers working together to ensure that all the essential shots are captured within the limited time frame. This collaborative approach allows us to cover multiple angles, moments, and details, ensuring comprehensive coverage of the wedding day.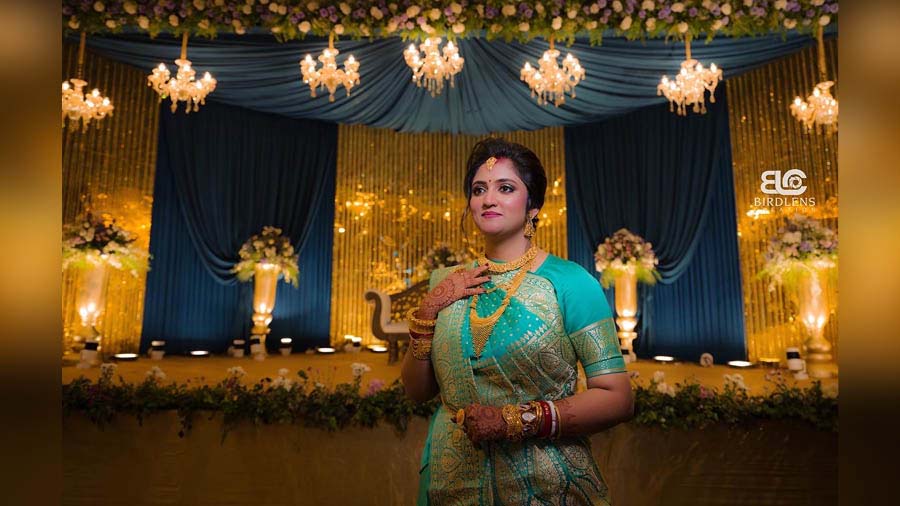 Every couple is unique, and their vision for their wedding day can vary widely. How do you work with clients to understand their specific expectations and ensure their wedding photos reflect their style and personality?
At Birdlens Creation, we understand that every couple is unique, and their wedding day is a reflection of their style and personality. To ensure their wedding photos capture their vision and expectations, we have a personalised approach. First and foremost, we initiate a consultation with the couple to discuss their preferences, ideas, and overall vision for their wedding day. We actively listen to their desires and take note of any specific requests they may have. During the planning process, we offer guidance and suggestions based on our experience to help them make informed decisions about locations, timing, and lighting. We also provide a variety of sample images to showcase different styles and help them determine the look they resonate with them the most. On the wedding day itself, we aim to be unobtrusive while capturing authentic moments and emotions. We believe in documenting the real moments as they unfold, rather than staging or overly posing the couple. We encourage them to be themselves and enjoy their day to the fullest, allowing us to capture genuine expressions and interactions. Additionally, we schedule a separate portrait or couple shoot session to capture more intimate and artistic images that showcase their love and connection. This allows the couple to have a dedicated time where they can relax and be themselves, resulting in photos that truly reflect their style and personality. By actively involving our clients in the planning process, listening to their expectations, and capturing real moments, we ensure that their wedding photos are a true reflection of their unique love story and personalities.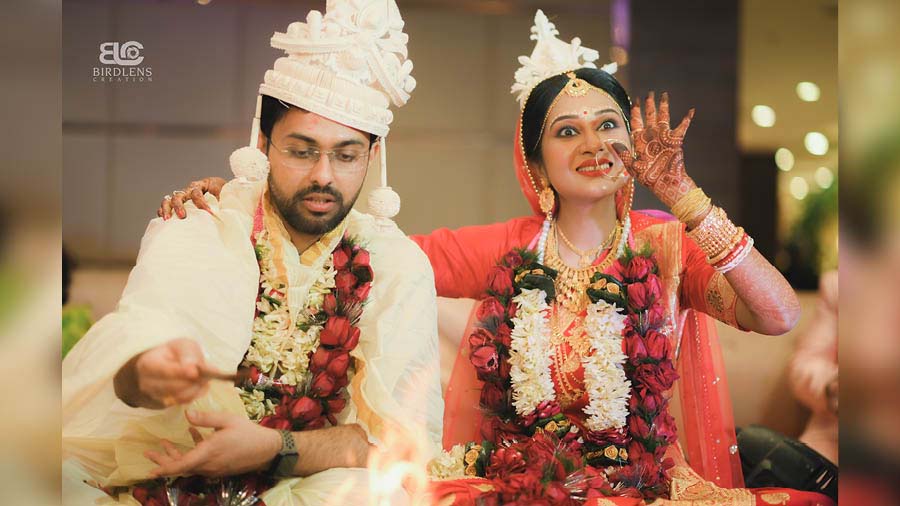 Lighting can be a significant factor in achieving stunning wedding photos. How do you handle different lighting conditions during indoor and outdoor ceremonies and receptions?
As a professional wedding photographer, I handle different lighting conditions during indoor and outdoor ceremonies and receptions by utilising a combination of techniques. For indoor settings, I use a combination of natural light, strategically placed artificial lighting, and flash photography to capture the ambience. For outdoor events, I make use of natural lighting, reflectors, and diffusers to enhance the couple's features and ensure well-exposed photographs. I also adapt my camera settings and post-processing techniques to achieve stunning results in any lighting situation.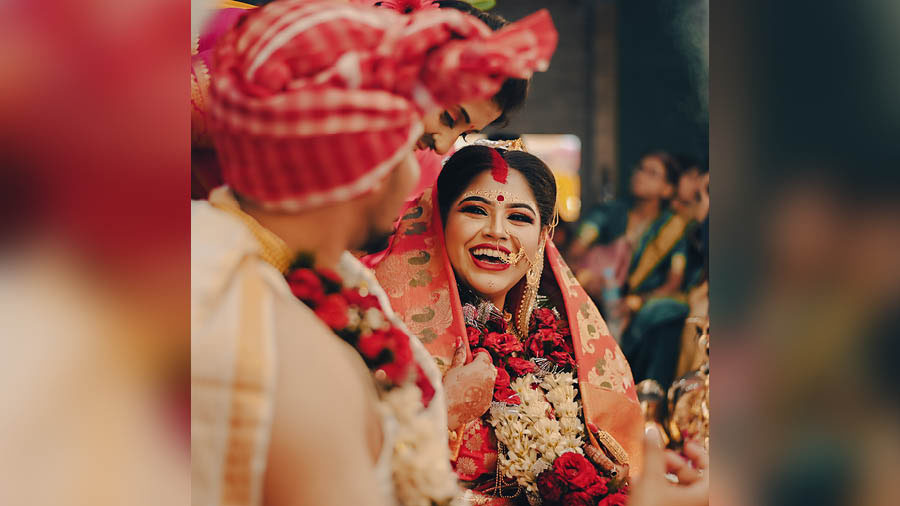 Wedding photography is a competitive field. What do you do to stay updated with the latest trends and techniques in the industry?
To provide the best quality photos, I consistently stay updated with the latest trends and techniques in the wedding photography industry. This involves attending workshops and conferences, participating in online courses, following renowned photographers, actively engaging with photography communities, and continuously exploring new equipment and editing software. This dedication ensures I deliver exceptional results that align with current industry standards.
What advice would you give to aspiring wedding photographers who are just starting their careers?
Aspiring wedding photographers, starting their careers, can benefit from the following advice: Focus on building a strong portfolio, network with industry professionals, continuously learn and improve your skills, deliver exceptional client experiences, and establish a distinct style. At Birdlens Creation, we encourage aspiring photographers to pursue their passion with dedication and authenticity.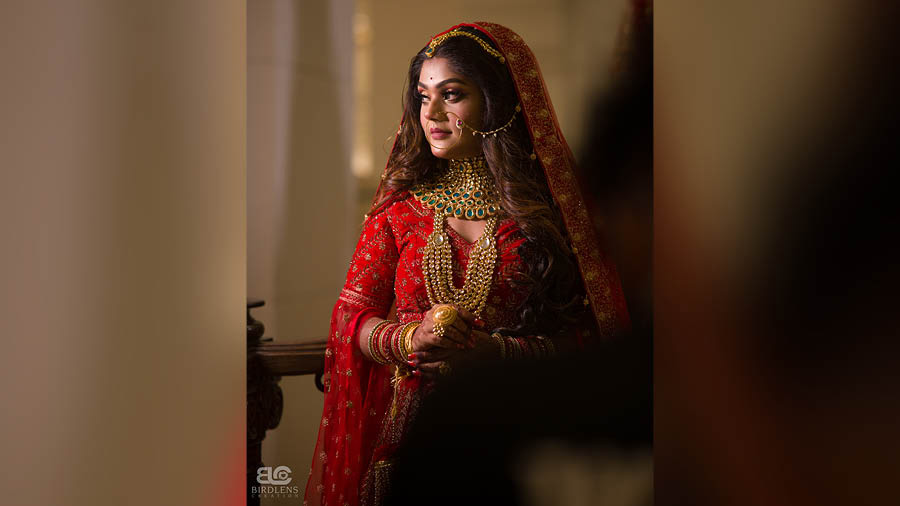 Post-processing plays a crucial role in enhancing the final images. Could you tell us about your editing style and the software you use?
Subhajit Banik: At Birdlens Creation, we have a distinctive editing style that focusses on preserving the natural beauty of the captured moments while adding a touch of artistic flair. We use professional editing software such as Adobe Lightroom and Photoshop to refine colours, enhance details, and ensure a consistent and cohesive look across the wedding album.
Birdlens Creation recently photographed TV actress Misty Singh's wedding…
The experience of photographing Misty Singh's wedding was wonderful and delightful. She was was not only humble, but also extremely cooperative throughout the process. The team - Biplob Halder, Arup Paul, Ritam Mukherjee, Pankaj Bala, Jyotish Das, Ad Akash at Birdlens Creation thoroughly enjoyed capturing all the beautiful moments and cherished the overall experience of working with Misty on her special day.
Website: www.birdlenscreation.com
Facebook Page: www.facebook.com/Birdlenscreation
Instagram Page: www.instagram.com/birdlenscreation/
This article has been published in collaboration with photographer Subhajit Banik.