It is a story of friendship between two women across generations. Aay Tobe Shohochori, a new fiction show set to go on air from September 13 on Star Jalsha, explores the untrodden path of dreams, passion, and friendship. The story revolves around Shohochori Mitra, the lead protagonist, who is a housewife and a mother of a college student and how she takes a leap of faith when she decides to pursue her wish of studying further. Shohochori breaks the stereotype when she joins college in pursuit of winning a gold medal.
It's in this college that she finds a friend and strength in young Borfi, a first-year student. This new show is all about exploring, decoding, and reimagining the friendship between middle-aged Shohochori and teenage college girl, Borfi.
In the role of Shohochori, Koneenica Banerjee makes a comeback to the small screen. The show is being produced, written and directed by Sahana Dutta who has done many blockbuster shows with Star Jalsha like Maa, Durga, Behula, Songshar Sukher Hoy Romonir Guney, Potol Kumar Gaanwala and Chuni Panna to name a few. Arunima Halder plays Borfi who comes across as a strong character adding to the youthfulness and energy of the story. While Indrajit Chakravarty plays Samaresh, Indranil Chatterjee plays Roudra.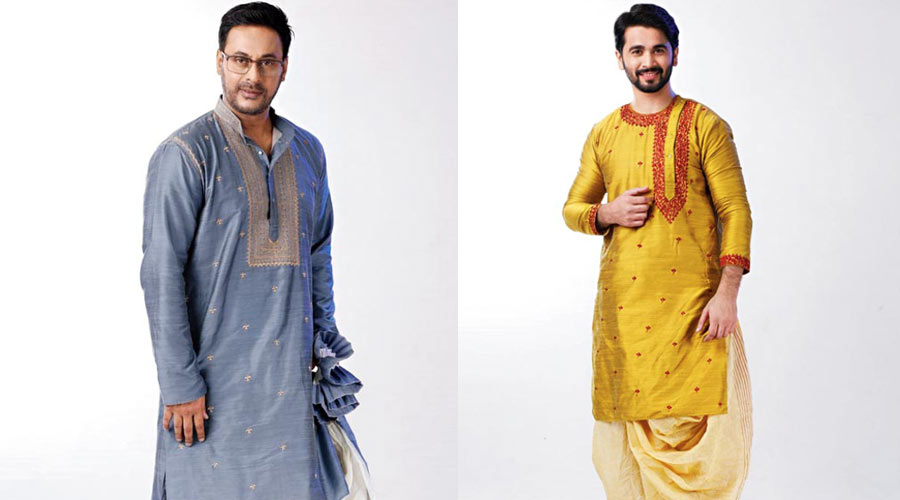 Speaking on the occasion Sahana Dutta, producer, writer and creative director of the show said, "Shohochori is one such story of a woman which will connect with all women who are longing for a friend and have suppressed their passion somewhere in their hearts in their effort to manage family and home. It's a story of that small little voice within you, me and everyone around us. In this society, where married, middle-aged women are expected to live their lives for their family, Shohochori brings about a new perspective. Shohochori and Borfi redefine this role of women in the society and inspire to make new friends, venture into the world of dreams and passion, love, respect, and friendship. The concept of Aay Tobe Shohochori is very close to my heart and I hope that the audience of Bengal will love it and identify with Shohochori's journey and Borfi's energy and compassion."
A channel spokesperson said, "At Star Jalsha, we believe in being the change makers of society. It's a story of a housewife pursuing her dreams to study further and achieve her goals which once seemed distant to her. A story that will motivate millions and make more women pursue dreams like her. The tonality of the show is very authentic and fresh which has a pertinent message in its core thought which makes the show more relatable for the audience."
Catch Aay Tobe Shohochori Monday to Sunday at 9pm on Star Jalsha.