I have been waiting for Sony's new WH-1000XM5 noise-cancelling headphones and it has been redesigned on both the inside and the outside.
When there is a product that people love, the company behind it will think twice before making changes. Why change if it ain't broke, right? The 1000x series headphones were first released in 2016 as the MDR1000x and since then these have become increasingly popular, with every generation making tweaks and adding a few new features. There hasn't been a dramatic change. Without building up tension, it's still among the best but there are a few things you need to be aware of.
Super comfortable
Let me put the feature I didn't like too much out of the way. The dual hinge of the previous models meant that the headphones could be easily folded to fit travel bags. After all, these headphones are the perfect companion for travelling. With a single hinge there is little flexibility and takes up more space in the suitcase. There is a fantastic carry case but it's bigger than usual. Apple too has a no-fold over-the-ear headphone in AirPods Max, but that hasn't stopped people from using it. The same logic applies here.
Apart from that, there is not a single thing I would change about the new headphones. It still has a pretty minimal, sharp design. More importantly, the ear cups are bigger, wider and have a new vegan leather that's ultra comfortable. It's so comfortable that you won't feel that you are wearing headphones. The ear cups certainly breathe well and even when it's hot outside, you shouldn't face any problem.
There is a touch sensitive panel on the right side ear cup for skipping, pausing and so on. You also get a "quick attention" mode that involves placing your hand over the right ear cup to pause the audio you are listening to, allowing you to have a quick conversation. Once you remove your hand, you go back to what you were listening to. If you take the headphone off, the music will pause. Staying on with helpful features, there is a speak-to-chat mode, which allows you to start a conversation while wearing the headphone; once the headphone detects you are talking, the audio pauses and it goes into ambient mode. The audio, of course, resumes after a short period of time. Plus, you get four microphones on each side, so call quality and noise cancellation are drastically improved.
Recently I had a flight to Delhi during which I wore the headphones straight for four hours (almost two hours at the airport) without feeling uncomfortable.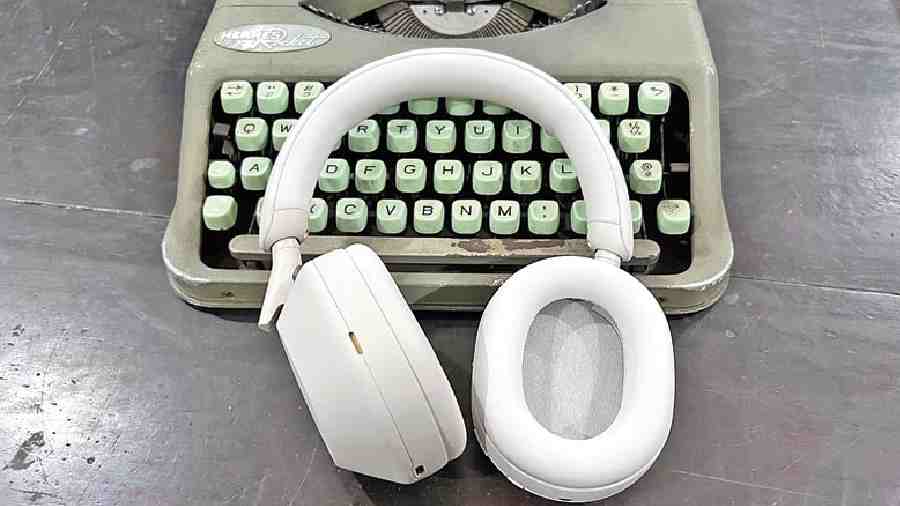 The ear cups are extremely comfortable and can breathe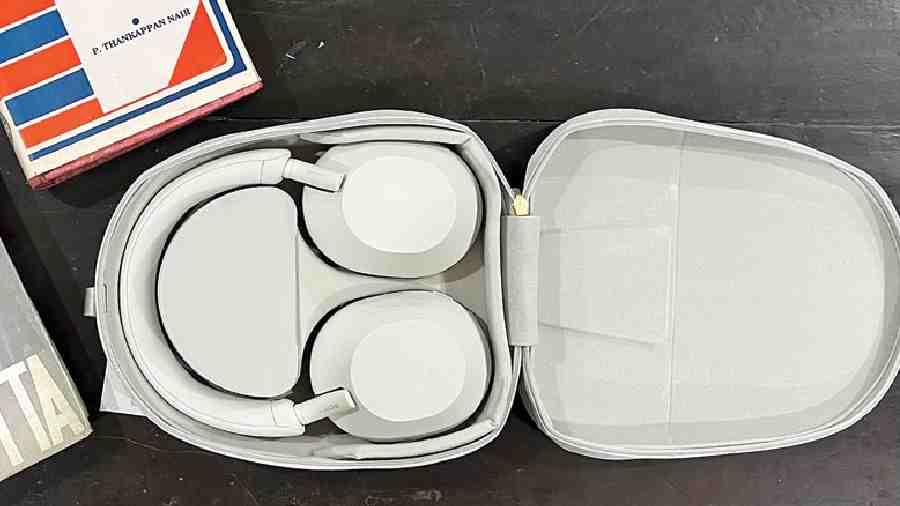 The box in which the headphones come in is slightly big
Vocals first
The headphone has Bluetooth 5.2 and can cut off noise drastically, especially white noise — airplane engines, road noise, and so on. It still crushes the low end and now some of the higher frequencies are better cancelled out too, like appliances and human voices.
Sony didn't stop there. The transparency mode — one in which you let outside noise in — has several levels of adjustment in the app. They're really good, almost reaching the levels of the AirPod Max. Helping the process are two processors (QN1 and V1) to control eight microphones.
Noise cancelling is absolutely amazing and so is ambient mode. It feels like you're not wearing headphones, you just hear everyone's voices when you use ambient mode.
Moving to sound quality, Sony has equipped them with new 30mm carbon fibre drivers. There is a more balanced sound and a tighter bass. Like before, there is support for Sony's LDAC audio. Though music from your iPhone will sound good on this pair of headphones but I think if you have an Android phone, these are among the absolute best sounding noise cancelling wireless headphones available. You will be able to hear every vocal detail in a song.
Call quality? Big, big improvements here. All background noises get cancelled and the headphone focusses on your voice. Even wind gets tackled well.
After using it for long hours, battery life isn't bad at all… more like last year's. With noise cancellation on you will get around 24 hours and 32 hours with the feature switched off. Given my usage pattern, there's enough battery for a short work trip. You can plug these in for three minutes and get three hours of listening out of it.
There are EQ controls in Sony's Headphones Connect app on Android or iOS to bring out the best of these headphones. These also support multipoint or you can connect to two devices at once. Sadly, you can enable either LDAC or multipoint but not the two of them together.
Should you buy it?
A couple of things Sony can perhaps introduce in the next version — making these headphones work wirelessly with the PlayStation 5 and add some form of water or sweat resistance.
Otherwise, the upgrades are big and are worthwhile for an upgrade. These are among the best noise cancelling headphones you can buy at the moment.
At a glance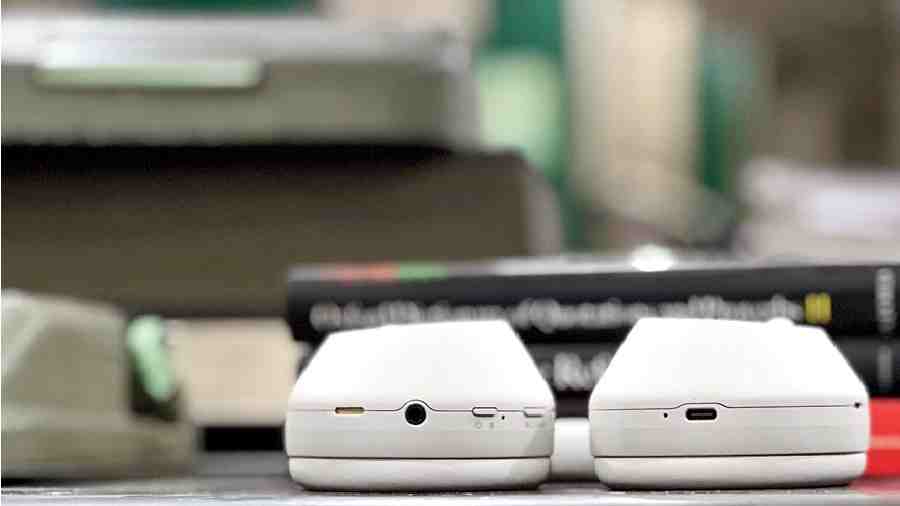 The headphone is sleek and well built
Device: Sony WH-1000XM5
Price: 26,990
High notes
Top-notch active noise cancellation
Improved voice calls
Excellent quality on the ear cups
Decent battery life
Extremely light
Muffled note
Carrying case is big and the headphone cannot be folded