Giving the 'Polo, the mint with a hole' line a twist, we have 'Sony LinkBuds, the earbuds with a hole'. It's a wireless in-ear headphone system that's quite unlike any other on the market. And before you say "Woah, no active noise-cancellation," hear me out because LinkBuds has its target audience.
LinkBuds come with an open-ear system. The holes are uniquely placed, so that you can hear the world around you. Honestly, there hasn't been an overhaul of earbuds design in quite a long time; they all have that same look. Sony, in fact, has a number of great high-quality in-ear heardphones and most of them are top-of-the-line. Their over-the-ear headphone line-up is equally good. LinkBuds are differently designed but offers the same audio clarity Sony is known for.
There are two things that struck me while unboxing. First, if you guys are a fan of Sony audio, you know the devices come with wild names that are not easily memorable. That's not the case here as the name is simply LinkBuds. Second, the box in which the earbuds come is very small and can fit in any pocket. Plus, there's none of that gimmicky open-with-one-finger exercise here; you need to press a small button to unlock the box.
For a perfect fit, there are five different sizes of ear fins in the box — XS, S, L, M and XL. Medium fits me well and it's the default size. Remember, these are your everyday walking/running earbuds. I just want my music to sound cool, the microphones to sound clear and I want the LinkBuds to stay in my ears.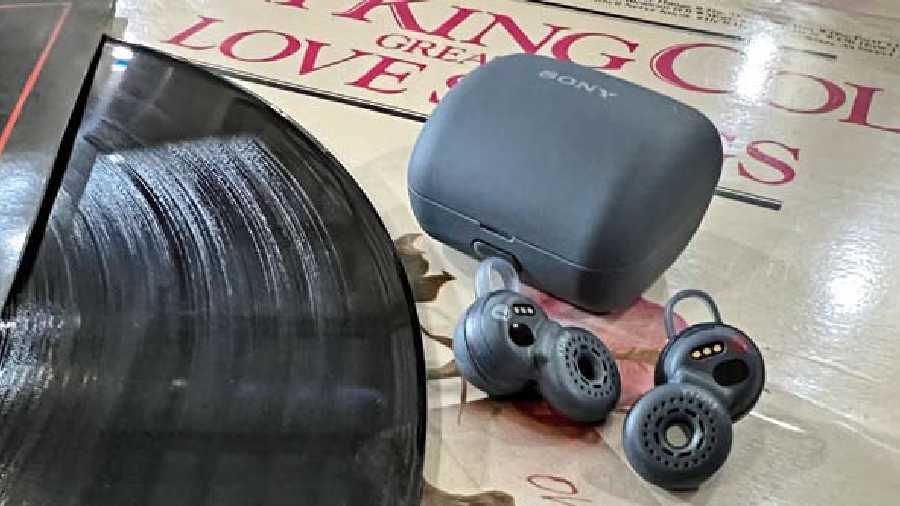 LinkBuds are designed to highlight sound transparency
Let's get transparent
The earbud is circular and that part goes into your ears. A lot of earbuds we use now have active noise cancellation and these same earbuds also have a transparency mode, which uses the microphones around the earbud to pump in sounds from the outside so you can walk around on the streets and still hear the cars around you. With the LinkBuds, the design is such that you can always hear the environment around you even when you're in the middle of a crowded road. There is a circular driver and a hole in the middle. This means, when you put the earbuds in, without playing any music, you can still hear a lot of the world around you. When you play music, it sounds like the headphones are on with transparency mode.
But I can get sound transparency elsewhere.
Yes, you can but not as well as on Sony LinkBuds. These are different from, say, Sony WF1000XM4, which has a closed back design. So even though you can use them in a transparent mode, the sound quality will always have a degree of artificial sound quality. On the LinkBuds, music has a more open and natural sound. That's the key benefit here. They are going to change your world. Regular AirPods have a more open back sound than the AirPods Pro. This is more open than that. There is a hole in it and it's open. Carrying on a conversation with anyone is easier.
How does it sound?
Everything sounds natural. If I am taking the underground rail, listening to Ed Sheeran, will people be able to hear my music? When the volume is turned up to max, sure, people will hear a bit of it because it's an open-back design and there is no isolating layer to stop sound from leaking out. For gamers, it works well. Most gamers play in their rooms where there are no unwanted sounds. So this is perfect and, once, again, the sounds are natural. Since they are not cutting you off from the rest of the world, there is all-day comfort attached to LinkBuds. You are able to wear them all day. You can actually play Pokemon Go all day and not worry. After wearing them for long stretches, I don't feel like I am wearing headphones. Plus, I can sleep with these on; they don't put pressure on the ear canal. With phone calls, the sound is clear but the voice at the other end may sound like it's in your head!
Even when you are done listening to music or taking a phone call, you can leave them in your ears because you will have transparency mode all the time. It doesn't take extra battery power to do that.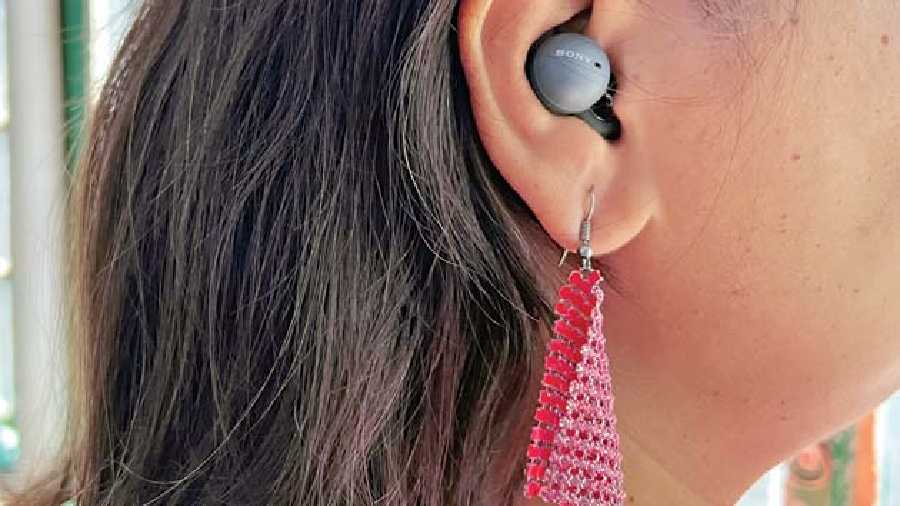 LinkBuds come with enough ear fins to offer a snug fit
Wide-area tap
The other crazy feature on the earbuds involves "wide area touch". Since the earbuds are small, there is no touchpad on it. You can adjust the volume by tapping the skin around your ears/on the temple. The Sony Headphones Connect app lets you progamme a double tap or triple tap on the right- or left-hand side and these earbuds are sensitive enough of their own position that you can map a double tap. For example, you can set volume control on the right-hand side while a double tap on the left hand side can lead to skipping tracks or opening Google Assistant. The technology works very well and I have rarely had missed taps.
Should you get it?
Anybody who is looking for sound cans that go big on transparency, this is surprisingly usable. The only drawback is that the case is so small that it doesn't allow wireless charging. But it does have USB-C and it gives you five hours of battery life and another 12 hours from the charging case. The sound quality is solid and Sony LinkBuds will prove to be the yardstick by which transparent sound technology will get measured.
At a glance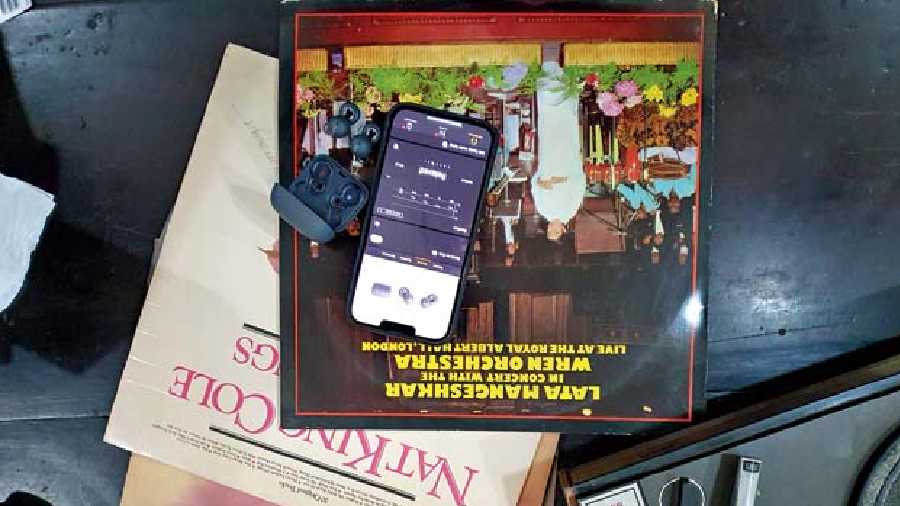 Sony Headphones Connect app comes with plenty of features to make the wireless earbuds shine with its sound
Device: Sony LinkBuds
Price: Rs 19,999
High notes
Excellent design for sound transparency
Fits all ear shapes
Good battery life
Music sounds natural
IPX4 water resistance
LinkBuds use recycled plastic materials from automobile parts.
Wide-area tap technology works effortlessly
Muffled note
No wireless charging
Expensive