He'll be stepping into a stadium after almost three years, what seems to be a lifetime ago. "Life has changed so much because of Covid and whatever we took for granted in the past now seems a luxury," Sanjiv Goenka tells The Telegraph when we catch up with him for a chat ahead of the jersey and the theme song launch of his RPSG Ventures Ltd's Lucknow Super Giants. His voice is brimming with a happy confidence as Lucknow Super Giants get ready for their debut clash with Gujarat Titans at Wankhede Stadium today. Goenka tells The Telegraph about his "motivated and confident team" and why he doesn't enjoy being in front of the camera.
What are your thoughts as we head into a fresh IPL season?
Well, preparations are on. All the Indian players are now there. The international players are arriving one by one depending upon when their playing commitments are getting over. So, it is a feeling of anticipation, excitement, enthusiasm.
Are you travelling for the first match?
Yes, yes. I am going. I would try and go for as many of the games as I can.
You haven't stepped out in a while. How are you preparing for your trip?
My wife (Preeti Goenka) does all that. She is more particular than I am. We travel with sanitisers, masks, wipes, spray, nasal sprays....
How has the team shaped up?
I think the team is very good. It is a balanced side. We have a number of multi-utility players. The bulk of the team members are like that. We have got many all-rounders... Krunal Pandya, Krishnappa Gowtham, Jason Holder, Marcus Stoinis, Deepak Hooda. These are people who can bat and bowl. You have some very experienced batsmen like KL Rahul, Quinton De Kock, Evin Lewis, Manish Pandey. You have some very strong bowlers like Avesh Khan, (Dushmantha) Chameera, Ravi Bishnoi. You have depth. Bishnoi has proven to be a match-winner. Avesh too. Chameera has been bowling very well. Sadly one of our players Mark Wood has got injured, also a match-winner, but we are getting a good substitute for him, hopefully. All the players are good fielders. The combination and balance is good. At the end of the day, it's about one day, one moment on the pitch.
How has the theme song shaped up?
Very well. We thought we have to do something which is not a regular sports theme song, which is played at the stadiums, around team events, but nothing much comes out of it. It symbolises the spirit of Lucknow, the new Lucknow. It's change of 'pehle aap' se 'pehle hum'. It is a recognition ke 'ab apni bari hai'. That's the sentiment and you will see it getting reflected in the lyrics as well. We've got Badshah to do the lyrics and the song and he is in the video. He is one of the biggest music stars of India today. We wanted to go for the best. We've got Remo Dsouza to direct the film. So, Remo is again a very strong choreographer. The film has come through very well and so has the anthem. It is very today, about a new UP, josh, himmat, vishwas. Those are the sentiments that are reflected. We are confident, but not cocky. 'Tumne jo karna tha, kar liya/ Humnein jumma ab yeh aapne sar liya' and it goes on to say 'Honsla yeh jeet ka... team aisi utari hai... ab aapni bari hyan....' It's a little bit in the UP lingo and it's a got a little bit of rap because of Badshah. The more I hear it, the more I like it.
Did you give your inputs?
Yes, yes, yes, yes!
And what has Remo Dsouza made you do?
I wish I wasn't there, but it's really nothing. It's like a one-second appearance.
Did you enjoy being in front of the camera?
No! (Laughs) I am best doing what I do! (Laughs)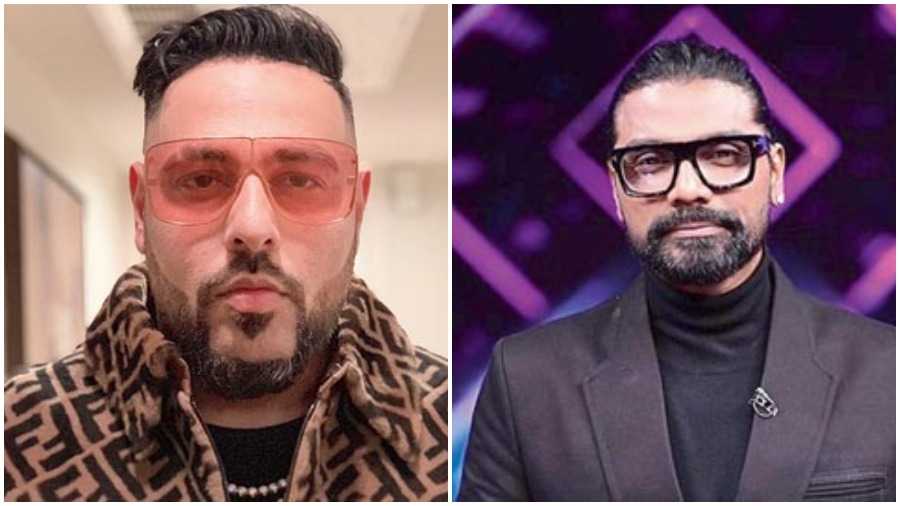 Badshah (left) has done the lyrics of the Lucknow Super Giants team's theme song while Remo Dsouza had directed the video
The jerseys look smart...
It's an aqua blue, combination of blue and green. We wanted to go for blue, but there are other teams which have blue. So, we went for variation of blue. And, we wanted to have a young-looking jersey. So, we have got flashes of orange and green. It has been designed by (fashion designer) Kunal Rawal.
We have gone for the best in terms of cricketing talent, coaching talent, jersey designer, music composer, lyricist and video director. We have really given it everything we had.
You have been a part of IPL and were very close to a win (Mumbai Indians beat Rising Pune Supergiant by a run). What feels different this time?
The first thing is that it is a team for keeps as opposed to a team which is for two seasons. You build a team for a longer term, plan for a longer term, build sponsorships for a longer term. The whole thing is different. We have the experience of last time to guide us. So, you try and improve from that and that is also reflected in our team composition. We have tried to go for multidimensional players, like I said. We have gone for a balanced side. Our batting extends all the way till No. 7. We've got the option of six bowlers for any formation. We've got two world-class wicket-keepers in KL Rahul and Quinton De Kock. We've got an absolutely cracker of an opening pair in Quinton and KL again. Manish Pandey has a formidable batting track record in IPL. We have young guns who are looking very promising.
What has been your interaction with coach Andy Flower and mentor Gautam Gambhir been like?
It's been outstanding. Our leadership team, which is Gautam, Andy and KL, all three are not given to exhibition of expression. They are cool, collected and don't make hasty decisions. So, I would say it is a mature think tank. At the end of the day, it is sport. You can win or lose, but we're here to be competitive and have a never-say-die attitude.