Samsung Galaxy Z Fold4
The folding phone has been of particular interest this year because it's the only device that broke the design mould to become popular beyond the early adopter community. Until last year, it was only early adopters who had been using the Fold. No longer. Yes, this year we have seen a few other folding phones emerge in the Chinese market but Z Fold remains the only foldable device series that's popular and available in almost all countries.
Samsung has used 2022 to make the Fold popular among the general audience before offering a big push next year. This is actually the best phone for multitasking; it, in fact, encourages you to multitask. Helping the cause is the taskbar, which can be used for easy access to important apps. And there is support for the S Pen, which is very handy while taking down notes, making annotations or while drawing.
Even though Fold was not meant to be a full-on camera phone, Samsung has not cringed on what you get. The phone can double as a sort of tripod and take shots that outshine all other Android phones.
The Galaxy Note became a success for a reason — there was a need for a device to tackle productivity-oriented apps on the phone. The Galaxy Z Fold is on the path to do the same. The company has already shown how to make better use of the bendable screen with unique software features. Next year we expect almost all Google apps to take advantage of the Fold's big screen. If 2022 was the year when the Fold became popular among the general public, 2023 should be a turning point for the foldable. The line dividing phone, productivity apps and gaming will hopefully blur with the next Fold.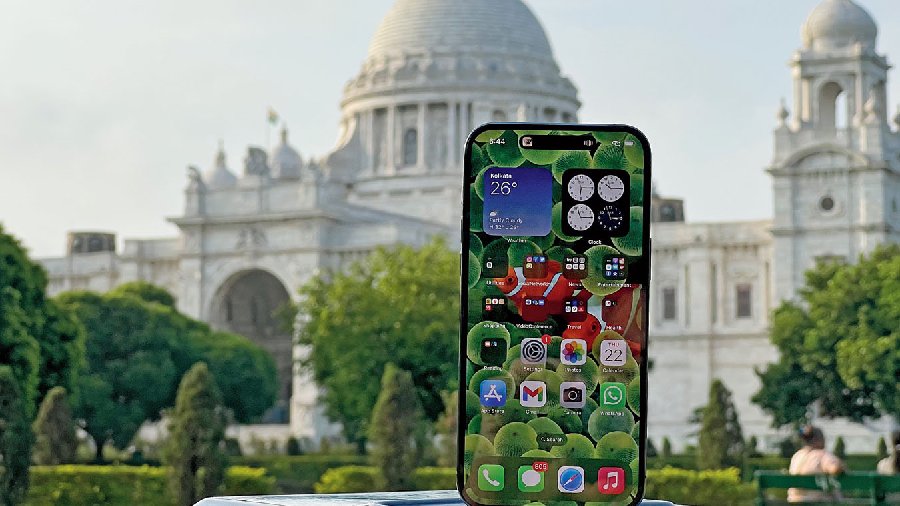 iPhone 14 Pro Max
iPhone 14 Pro Max
At a time when only a couple of Android phone makers are innovating, Apple has quietly revolutionised how we interact with phones. It's also about how different parts of the phone's software interact. At the moment, we live in a world of overlays. You connect the phone to a power socket, there is an overlay on the screen to inform you of that. You connect wireless earbuds, there is another overlay. On the other extreme, a lot of the important aspects in many apps run in the background. The music streaming service works in the background and while you tweet, you may not know what's playing. Or when you are on a messaging spree, you don't know where the Uber driver is because that app is running in the background and requires you to switch between apps. Another example. You are watching a cooking video after sliding the cake pan into the oven. The timer is running in the background but to access it, you have to shift from YouTube to the timer app.
Apple has unified all those experiences into a pill-shaped area on the phone called Dynamic Island. Earlier, there was Notch, which was basically dead space to accommodate sensors and the front-facing camera. All this hardware have been miniaturised and put on this Island that can also be used for other activities. The Dynamic Island is like a system that floats over iOS. It is supposed to feel like hardware even though it is a lot of software.
The Island can support two apps simultaneously. For example, Apple Music and Timer. This is when the Island separates into two (more like a horizontal 'i') with the larger section showing Apple Music and the dot transforming into a timer.
Besides the Dynamic Island, Apple has completely changed the camera system on the new iPhone 14 Pro (and Pro Max). This year, Apple has overhauled the camera system on the Pro models with a 48MP snapper, done the Apple way. And it's not about megapixels but what you can do with the data that's being captured.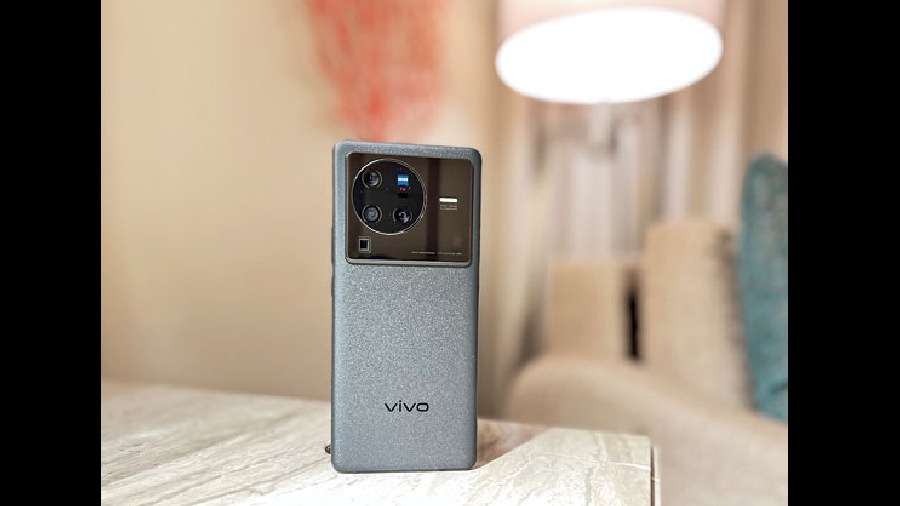 Vivo X80 Pro
Vivo X80 Pro
Vivo has been doing a fantastic job in the last couple of years though they have had fewer launches compared to other brands, which is a good thing because last year's phones continue to perform well. The Vivo X80 Pro has a camera set-up that simply rocks. Keeping the 50MP primary camera (f/1.57) company is a 48MP ultra-wide (f/2.2), 12MP portrait (f/1.85) and 8MP periscope (f/3.4). But at no point did megapixels make much of a difference. It's about post-processing and AI; it's about the software… it's about the V1+ chipset that keeps the main processor company.
There's another point to remember — Vivo's collaboration with ZEISS, a leading name in optics and optoelectronics. Usually we see collaborations end up being more about brand names, that is, just a name slapped on the back of a phone. Here you actually find ZEISS making a difference. It's one of those few Android phones you can take on a holiday and come away with excellent video and photos.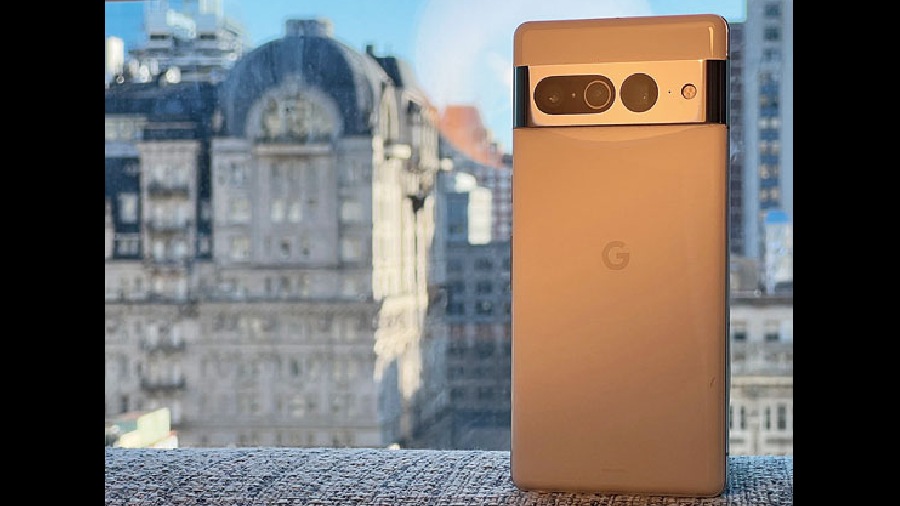 Google Pixel 7 Pro
Google Pixel 7 Pro
A phone is just a phone unless it comes packed with features that make it worth your time and money. Google Pixel 7 Pro is one of those rare phones that make you sit up and take notice. It's a phone that uses software techniques to overcome hardware problems that most phones have.
The biggest feature on the camera front is the 48MP telephoto sensor, which keeps the 50MP primary wide camera and the 12MP ultra-wide company. The primary wide camera comes with a 1/1.31-inch image sensor, including a f/1.85 aperture and optical image stabilisation; pixel binning applies, so images will come out at 12.5MP. The big change lies with the telephoto, which is exclusive to the 7 Pro and offers 5x optical zoom. The telephoto ordinarily shoots at 5x zoom, but by cropping the central pixels you get a lot of magic. When you're zooming between 2.5x and 5x, the Pixel 7 Pro will combine data from the main and telephoto cameras. That allows it to blend in detail from the telephoto and main cameras for better image quality than digital zoom alone.
A big feature on the new phone is Photo Unblur. Google has been working on motion blurring in faces for long and we have seen it work like magic in the past. Now, the search giant has improved the feature and added Photo Unblur with the Pixel 7 series. It does what it means to do.
Pixel 7 Pro celebrates a core Google philosophy — proper software implementation can create magic.