Consider the average morning routine — wake up, hit the gym or park to workout, followed by a few calls over coffee and then hop into the car (probably through a light drizzle) and off you go. This is enough to make many of us lose a pair of earbuds… or at least one of them. In case this becomes a routine, you will end up spending huge sums on expensive earbuds. How about getting something inexpensive but at the same time, something that doesn't make too many compromises.
Don't go by the pricing of Redmi Buds 3 Lite, which is a pair of very affordable wireless earbuds. Here 'affordable' doesn't mean bad, mediocre or downright pathetic. On the contrary, this is one of the most reliable and comfortable pair of wireless sound cans you can purchase.
Delivering a high degree of comfort on the pocket and in the ears, it's also easy to use. I don't have much to speak about its design other than that it's compact enough to slide into any pocket while the buds themselves look good and have decent touch responsiveness. The earbuds offer a tight fit; no matter how much you jump around, rest assured they won't roll over on the floor.
One needs to remember that these are basic wireless earbuds, which means a few corners had to be cut. So don't expect a companion app, which also means no equaliser settings are allowed. Further, these earbuds won't receive any over-the-air software support in the future. But will you be using these earbuds more than a year?
Sound advice
There are a few things I have enjoyed about these earbuds. First, you turn on the Bluetooth on your device and these wireless buds show up without you having to do anything extra. Second, you can listen to music on each bud separately, a feature that deserves to be there on all devices. Tap and gesture controls are reasonably good, leaving you very little room to complain.
When it comes to sound, I like the fact that Redmi hasn't gone overboard trying to promote bass. It's a respectable soundstage with decent audio and vocal separation. Something like Beyonce's new album — Renaissance — can be enjoyed without having to make big compromises on the dance-floor quality of the album. You get decent connectivity over a range of 10 metres and on testing I found it to be slightly more. Microphone quality too is above acceptable. Using these microphones to take calls in the middle of busy city streets is not a problem and there is even a small degree of passive noise cancellation. But the low-latency mode is meh.
Should you buy it?
Offering around five hours of battery life on a single charge and 18 hours from the case, there is no reason why you shouldn't get these for your gym routine. Plus, if you are the kind of person who keeps losing earbuds, this is a sensible choice. In fact, Redmi Buds 3 Lite is a sensible offering, going easy on the wallet but not on soundstage. But remember, it's good enough for some drizzle (IP54) or a small degree of sweating.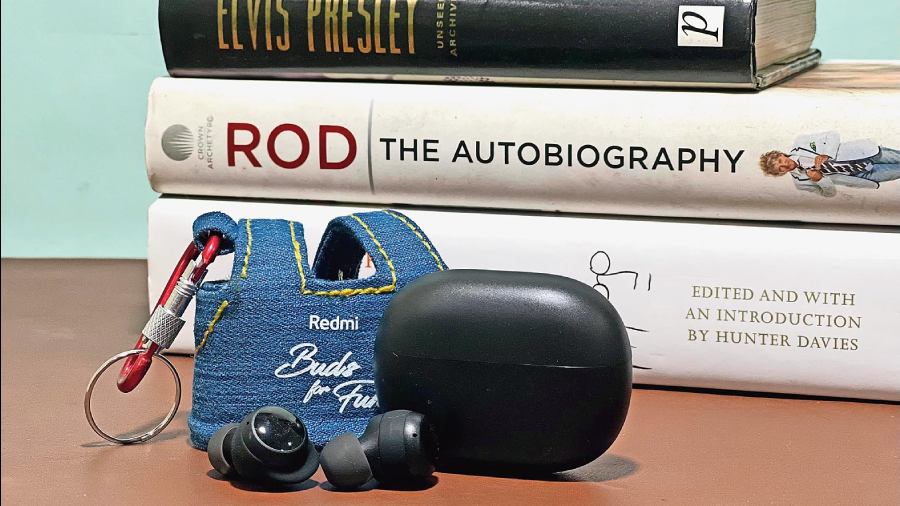 Redmi Buds 3 Lite doesn't have a companion app
At a glance
Device: Redmi Buds 3 Lite
Price: Rs 1,999
High notes
Excellent fit
Enough battery life given the small size of the case
Good soundstage
Inexpensive
Muffled note