Ease of use, flexibility, and portability. These are things that are important to ace photographer Rohit Vohra. Known to capture off-the-cuff moments of magic on the streets, Rohit recently returned to Barsana and Nandgaon — like he has done many times before — to capture the colours of Holi. His gear of choice this year was the iPhone 13 Pro Max, which he has been using since September and the results are glorious.
"A lot of things have become better, a lot of things have become worse, but photography wise it's still beautiful — there are a lot of colours and a lot of people," he said.
Rohit likes to "smell people", that is, be as close to the action as possible. During Holi, gulal gets thrown around and so is water, so he needed a device that's handy and gives him the freedom of not covering with plastic.
"When I am shooting on the streets, especially in conditions like Holi, I need to be confident about the camera I am using and will it survive the torture in real-life situations? Having used iPhone 13 Pro Max extensively, I don't need to worry about water and colour being thrown at me. All I am thinking of is where to stand and when to press the shutter," says the photographer. "It's intuitive, durable, powerful and versatile, with an amazing Pro triple camera system. It's durable and thee cameras capture light like no other device. And if you add Cinematic Mode, it makes all the difference when it comes to videos."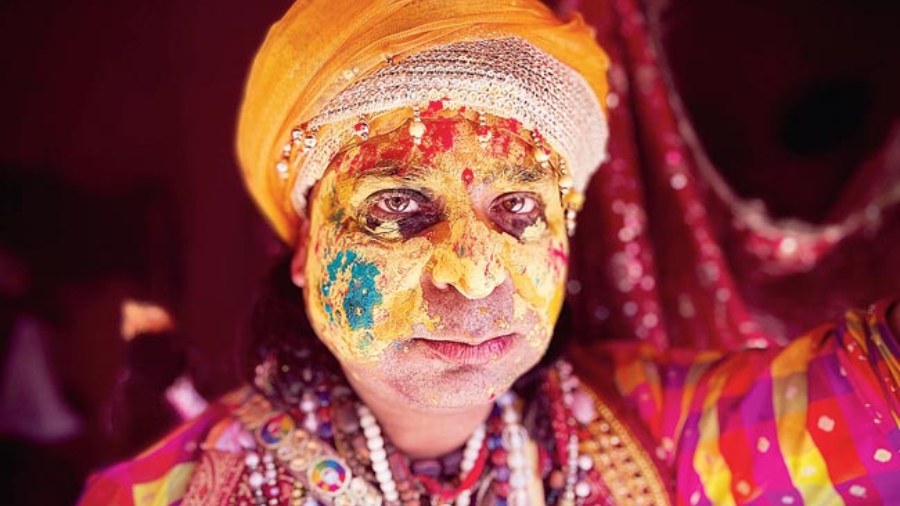 There are various elements that are involved in making a great photograph. The subject light, the angle, the surrounding context, everything plays a very important role for Rohit. "When I'm with the iPhone, I know that the phone is going to capture that light when it requires with f/1.5 (on the wide) and f/1.8 (on the ultra-wide) aperture lenses, which is incredible. For me, photography is also about fusion of instinct and technique. Combine with this instinct. You can have all the techniques in the world but if you don't have instinct, then… this is where the iPhone comes in handy, because what happens is that there is no lag when you're taking pictures. You press the shutter and you know the photograph has been taken."
Many of the photographs he took during his recent trip were more like "blind" shots because of the amount of dust falling on the phone screen. "So you want the device to be able to take pictures like a point-and-shoot, which it does so beautifully. I know if I'm pointing it in the right direction, I will be able to get the scene, so I'm not worried about let's say aperture or speed or anything of that sort because it does it so well. There's depth. If you like more control, what you can do that by tapping anywhere on the screen and set the aperture or focus depending on where you want it or how much light you want, you can move the slider up and down; in situations like this that comes in handy as well," he says.
In the final images, "white is white, black is black" while the focus is sharp. "You can enlarge it to whatever size you want. I've done hoardings with the iPhone; the biggest I've done is 60ft. You can actually print or blow this up." All the colours look real and so do skin tones. There are times when the ProRaw mode comes in handy. Shooting in this mode give way to bigger files but there are enough details in these files, so you can work on the picture later.
Also impressing him is the portrait mode. "I just pointed and shot photos. It generally does that, but at times the blur or the bokeh was a bit too much than what I required, so I moved it to f/4 while editing it on the phone. This is all happening on the phone. You'll see that the critical focus is so beautifully captured on the eye, and the bokeh is beautiful. You get this blur on like a $5,000 lens."
And Rohit got to try Cinematic Mode, which is basically the rack-focus effect that you get on very expensive video cameras. It worked like magic for him. "It's very smooth. You can go back and change the focus if you want. And you can be in the scene as close as you want or a little away."
In case you have an iPhone in your pocket, try taking some creative shots today or over the weekend (depending on the model of the iPhone, be careful about submerging in water). You can bring out the Rohit Vohra (you can follow him on Instagram — @rohit_apf) in you.