The hugely versatile actor Pankaj Tripathi too grew up playing gully cricket like every other Indian child and would pay to watch whenever the Indians took the field. The 83 actor recently featured on 'Non Stop Cricket on Sony Sports Network' campaign with Indian Women team's star batter Smriti Mandhana, and chatted with The Telegraph on the game Indians absolutely love.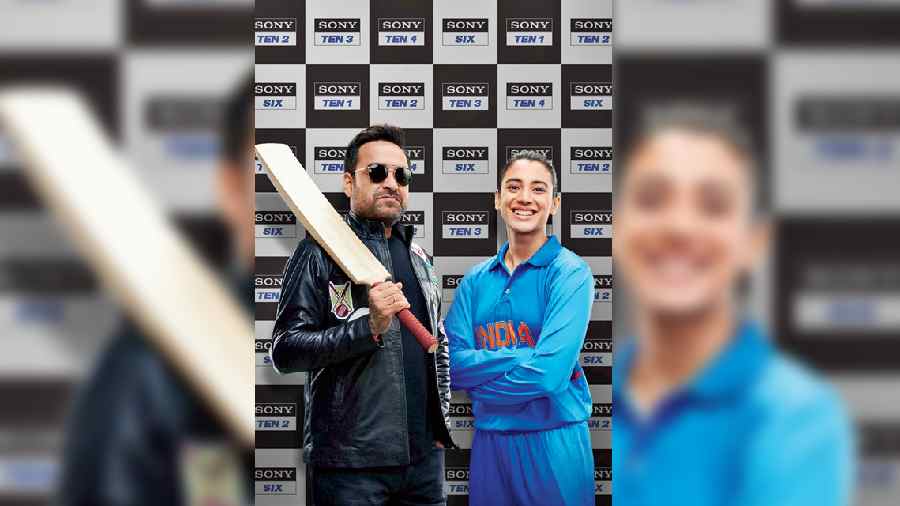 Pankaj Tripathi recently featured on 'Non Stop Cricket on Sony Sports Network' campaign with Indian Women team's star batter Smriti Mandhana
How much of a cricket lover are you?
It is practically impossible for an Indian to not fall in love with cricket. Cricket is not just a sport, it is the nation's pulse that determines the mood and feelings of over a billion people! Growing up, cricket brought us all together. Back then, only a few houses in the village had TVs, and usually we would gather at one of the houses to watch the matches. Though on most occasions we would make do with the radio commentary, given the power cuts. Even today, I remain a big cricket fan and try to watch as many matches as I possibly can, be it the men's or women's cricket.
Have you played cricket? As a batsman or bowler?
I most definitely have! We grew up playing gully cricket in the streets and at school. And for those familiar with the format, you do not get to choose whether you want to bat or bowl. After all, as the universal rule of gully cricket dictates — he who owns the bat, bats! The rest are just fielders waiting for their turn. It has been a few years now since I last played a game of cricket, so I must be very rusty, but I'm hoping some of our Indian cricketers take notice and offer to help me with my game.
Who are your all-time and current faves in Indian cricket?
My current favourites are Smriti Mandhana from the Women's team, with whom I recently shot a campaign for Sony Sports Network and Virat Kohli from the men's team. Like many of my fellow Indians, I have been a big fan of M.S. Dhoni for many many years now.
Tell us what we can expect from your collaboration with Sony?
Hopefully a very hatke and fun campaign around the non-stop cricketing action available on the Sony Sports Network once again this year. About the collaboration, this is also my first with an international cricket star (Smriti Mandhana) and it was an absolute pleasure working with such a fine young cricketer who is no doubt one of the best in the world.
Who are your favourite non-Indian cricketers?
I am a huge fan of Indian cricketers but if I had to pick from the international players — I used to enjoy watching Shane Warne bowl his amazing leg spin and am a big fan of Chris Gayle's explosive batting. From the current bunch of international cricketers, I think Ben Stokes is a phenomenal player and Kane Williamson has shown his class in all formats.
Do you have a favourite cricket film?
I am a big M.S. Dhoni admirer, and his biopic has been my all-time favourite movie. However, working on the 1983 biopic (Kabir Khan's 83) has given me a different perspective on cricket, and it comes a close second on my list.
If you were the captain of a team, who would you have in the playing XI?
Wow, just thinking about being the captain of a cricket team makes me giddy, but I don't think it will be right on my part to decide my playing XI. I think everyone is best and I can't pick a team with just 11 members.
M.S. Dhoni (vice captain and wicketkeeper), Jasprit Bumrah, Harbhajan Singh, Anil Kumble, R.P. Singh, Yuvraj Singh, Sachin Tendulkar, Virender Sehwag, Rahul Dravid, VVS Laxman, Pankaj Tripathi (captain).
Pankaj Tripathi's Playing XI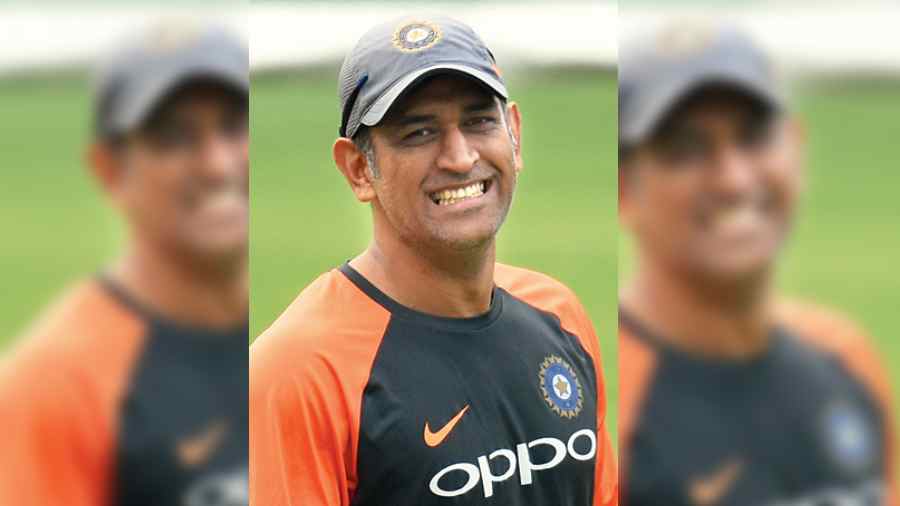 M.S. Dhoni (vice captain and wicketkeeper)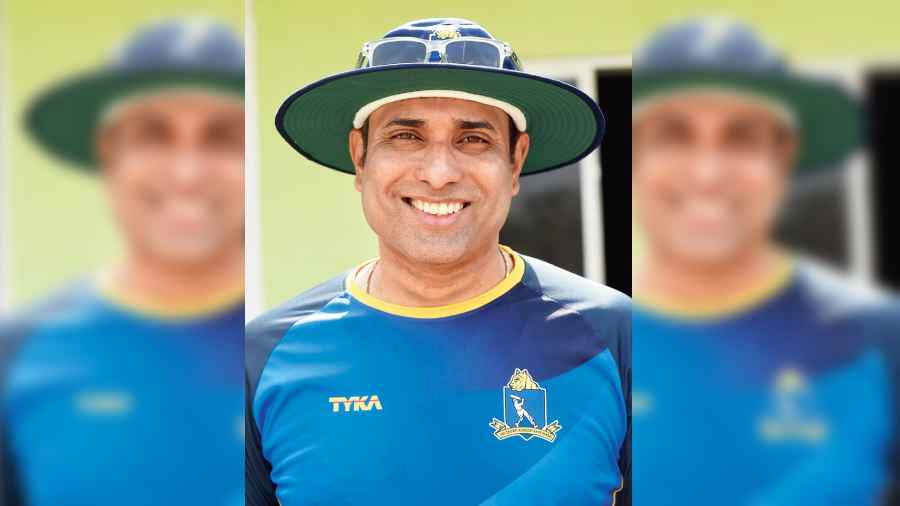 VVS Laxman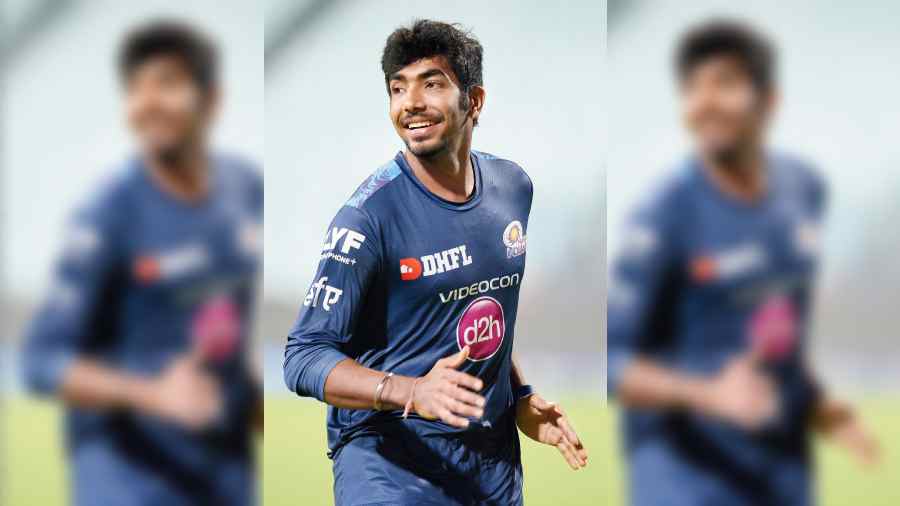 Jasprit Bumrah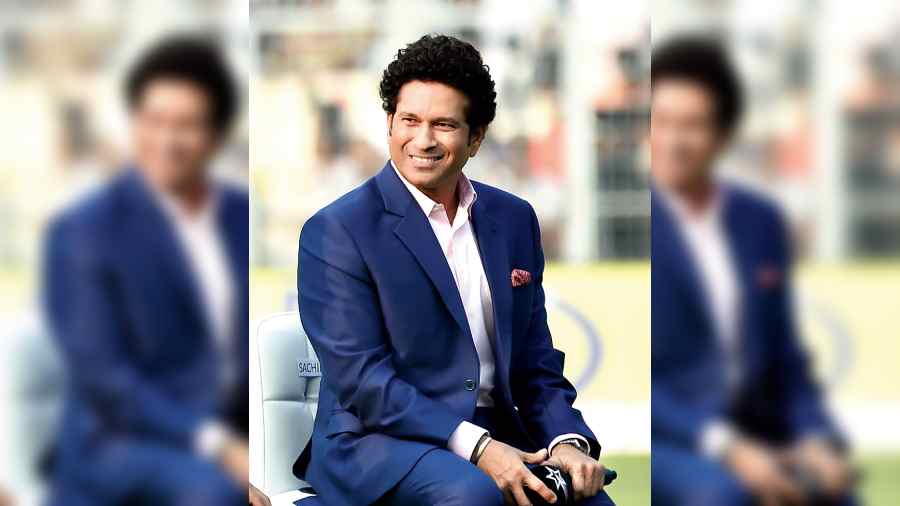 Sachin Tendulkar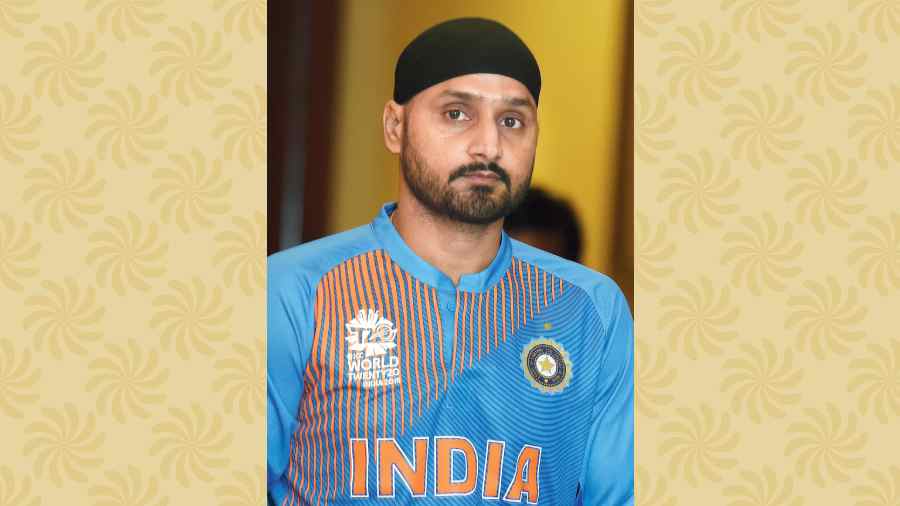 Harbhajan Singh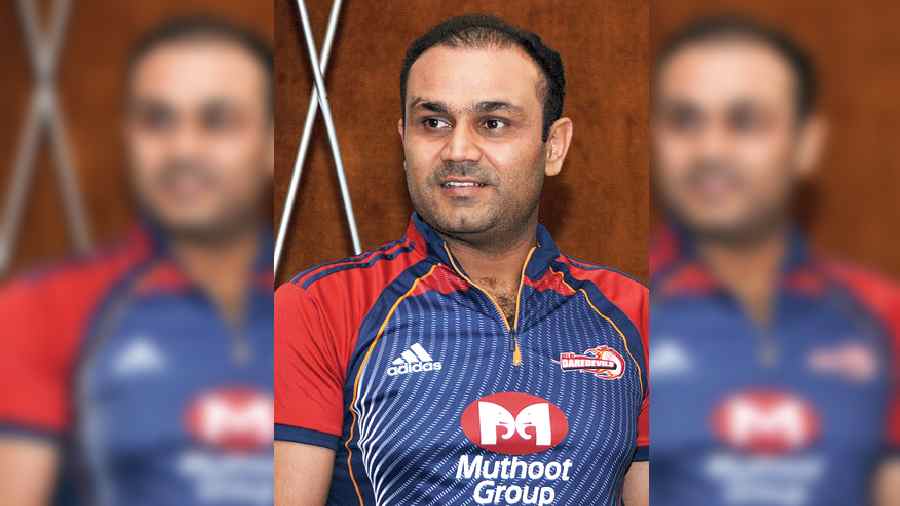 Virendra Sehwag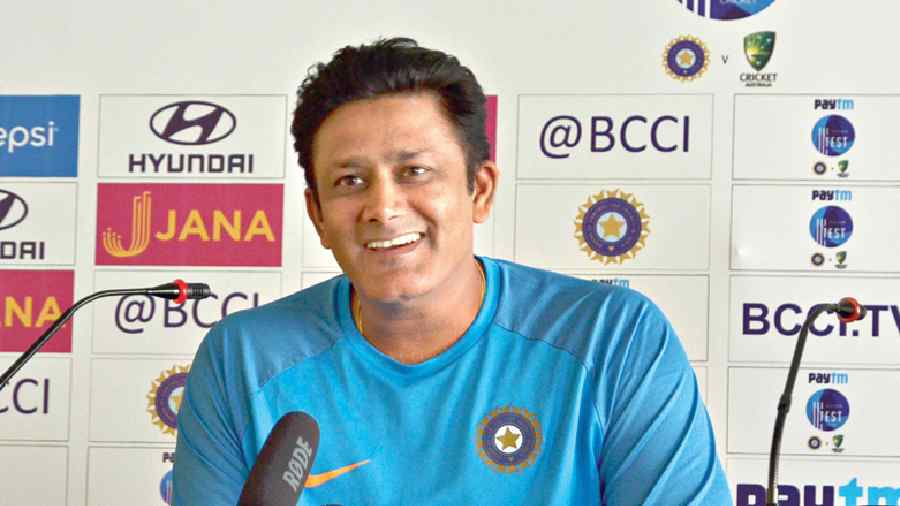 Anil Kumble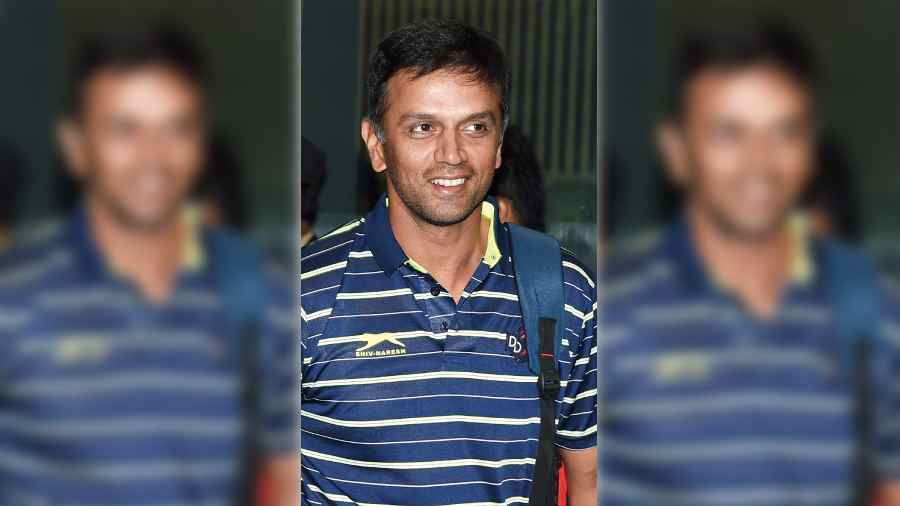 Rahul Dravid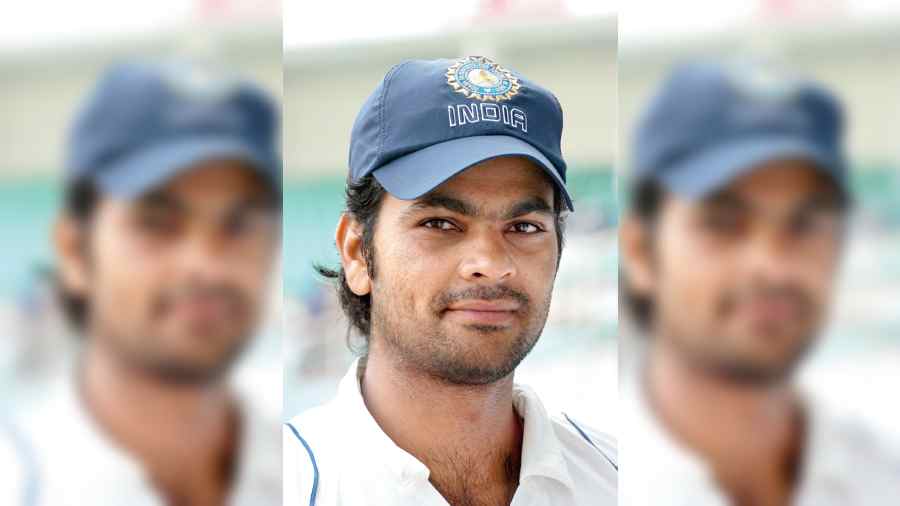 R. P. Singh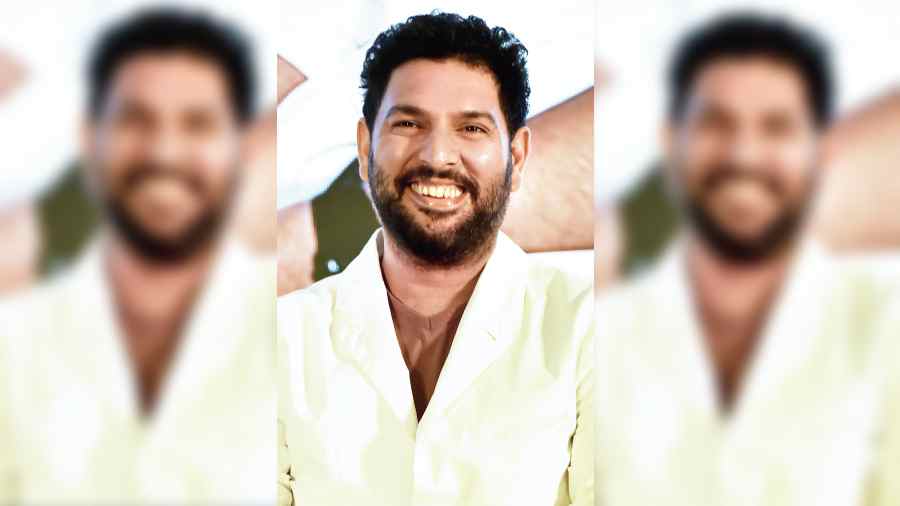 Yuvraj Singh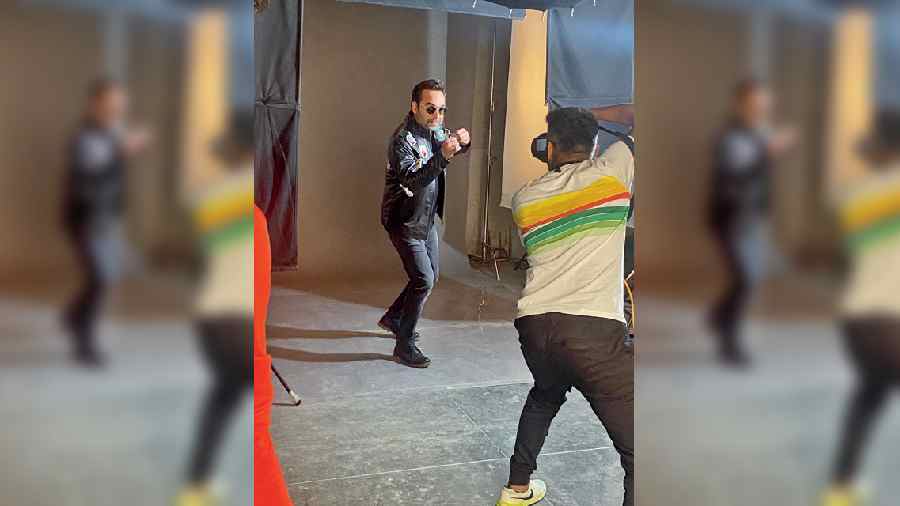 Pankaj Tripathi (Captain)
Share with us your memory of a cricket match...
In recent years, I have spent the majority of my time on movie sets, which has reduced my screen time (watching cricket). I, however, remember watching cricket during my struggling years. At the time, M.S. Dhoni was the captain and I enjoyed watching him guide the team, especially when India used to play against Pakistan.
Which teams would you pay to watch?
Just the Indian team. It doesn't matter if it is a women's cricket match or men's, if our team is playing, I would definitely pay to watch it live.
If you could star in a biopic of a cricketer, who would it be and why?
I think my height and personality will have to match a cricketer for that, but I have passed the age of starring in a cricketer's biopic. I would like to work in M.S. Dhoni's biopic after his cricket journey ends. His determination and dedication to succeed in the game is remarkable. The way he puts all his energies and focus to be the absolute best in his field is admirable.