Some people have a drawer packed with earbuds… okay, let's make it earbud because most of us tend to lose one member of a pair after going for a run. This means, it makes sense to look for cheap sound cans at least for gym routines. There are plenty of contenders when it comes inexpensive wireless earbuds and the ones that are making acceptable noise include brands such as Realme and OnePlus. We had the OnePlus Nord Buds CE for review for a few weeks and here is how it went.
I wouldn't bore you with the design; oranges of a certain variety all look the same. But remember… the charging case has a great shine and it will attract scratches after a few weeks of usage, especially if you carry car keys in the same pocket as the buds.
Right, so it's about the sound. Let's talk about audio quality. Being a Kacey Musgraves fan, I cranked up the volume on her latest album, Star-Crossed. It's a divorce album with plenty of weary as well as wipe-those-tears moments. Straightforward poppy numbers like Justified come through beautifully without an overpowering baseline. Okay, there is bass but the tuning is fair towards vocals as well as instrument separation. In case you want to get it thumping good, dig into the HeyMelody app. That's one of the highlights of this set of earbuds. Even though it's inexpensive, there is app support. When it comes to classical music, there is nothing much to report and let's be fair, nobody listens to Strauss while exercising. Of course, it's a different matter if you listen to The Great Kat's take on Beethoven compositions — deliriously beautiful. Ensuring quality audio is the 13.4mm dynamic driver and codec support for AAC and SBC.
The other part is microphone quality. I wouldn't suggest any inexpensive earbud brand for calls that last more than five minutes. The quality is just about acceptable, like any earbud in this price range, and things go well only in controlled surroundings, not on a very crowded street.
There is a school of critics who prefer earbuds with silicon  ear tips. Those are not here and I don't miss them but then I am a person who naturally rolls down streets like Garfield and don't think too much about exercising. For casual listening during commutes, the earbuds serve well.
Should you buy it?
On a full charge of the case, you can end up with 20-odd hours of playback time while fast-charging can help if you are in a hurry. The earbuds are sweat resistant, so gym-goers need not fear. For gamers, it's best to give most earbuds in this category a skip because of latency issues. If you are wondering about the target group for this, ask yourself if you want to listen to music now and then or watch YouTube videos during commutes. OnePlus Nord Buds CE is a good pick for them as well as for those who keep losing earbuds, for  inexpensive options don't hurt the wallet… not very badly.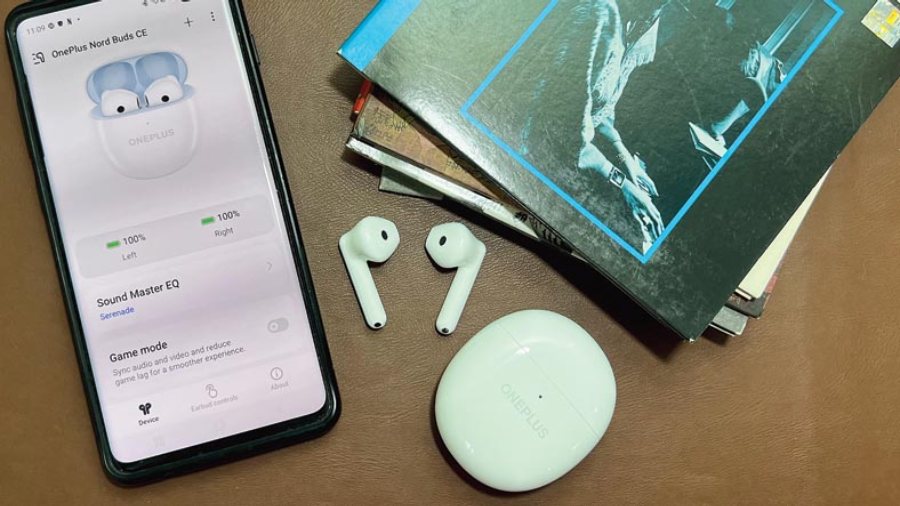 Enjoy app support via HeyMelody
At a glance
Device: OnePlus Nord Buds CE
Price: Rs 2,299
High notes
Good soundstage
Decent battery life
AI noise cancellation
There is app support
Muffled note
Microphone quality is as good as on any other option in the price category