OnePlus has a good track record when it comes to audio products. With the Pro moniker on the box of OnePlus Buds Pro2, this pair of wireless earbuds needs to have more than just great design to prove itself in a sea of wireless earbuds.
Simple, practical design
OnePlus, in fact, has kept the design as simple as before. It's a basic plastic case that supports wireless charging. The earbuds have a familiar design. It's a triedand-tested design that works well. What's important is fit and these are quite comfortable and stay in the ears really well, even though there are no wingtips. There are different silicone ear tips, so they could fit larger or smaller ears as needed.
On the inside, there is a proximity sensor for auto pause, meaning if you take it out of the ears, the music stops. Rather than having capacitive touch sensors like a lot of other earbuds, OnePlus has gone with pinch-force sensor. It's a practical approach because with capacitive touch, things get tough when your hands are sweaty, like during gym routines. In such situations, pinching is a better solution. As far as controls go, you can play-pause, you can skip forward or back, you can toggle ANC on or off, or get into Zen mode. You can also customise the controls within the app. One thing that's missing on the stem is volume controls. They're also IP55 water resistant, so they should be just fine for working out, no matter how sweaty you get.
Functions that matter
If you are using something like the OnePlus 11 5G phone, all the functions show up as soon as you pair the earbuds. Those who use phones from other companies will need to download the HeyMelody app to get most of the functions working.
Diving into the functions, there is a way to change the noise control between transparency and noise cancellation. There is also personalised active noise cancellation and can enable high-res mode. And of particular interest is Zen Mode Air. You get access to soothing sonic vibes on the earbuds. Even if you don't have the phone on you, you can access them. These noises also help block out unwanted sounds around you. On a similar note, a lot of people have been using ANC lately to block out noises even if they are not listening to music. And these earbuds help do the same.
One feature distinguishing the earbuds from the many others out there is dual connection or multipoint connectivity. I love that the earbuds connect to a phone and a laptop simultaneously throughout the workday. It's nice to have this if you're constantly getting phone calls and also need to go back to watching YouTube or whatever you're doing on your computer. The OnePlus Buds Pro 2 also have multidimensional soundscape (when paired with OnePlus 11).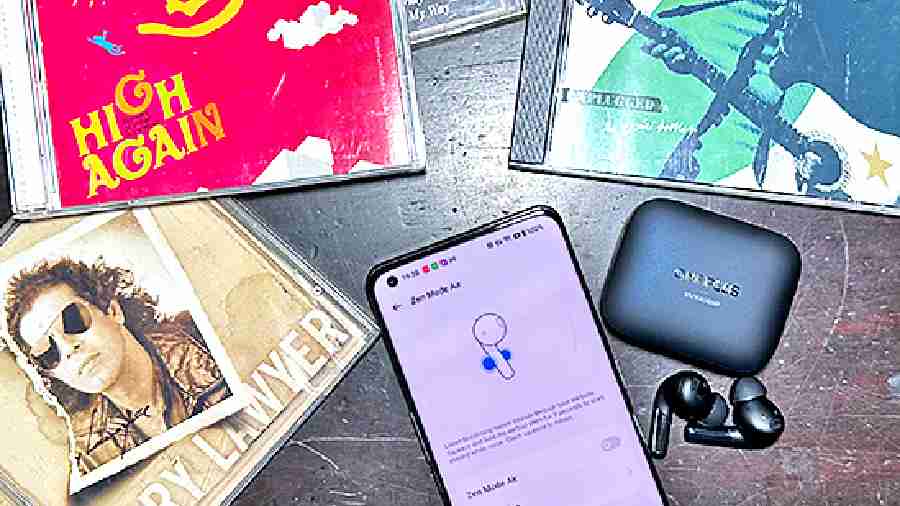 Zen Mode Air allows you to download soothing vibes that you can channel even without having the phone on you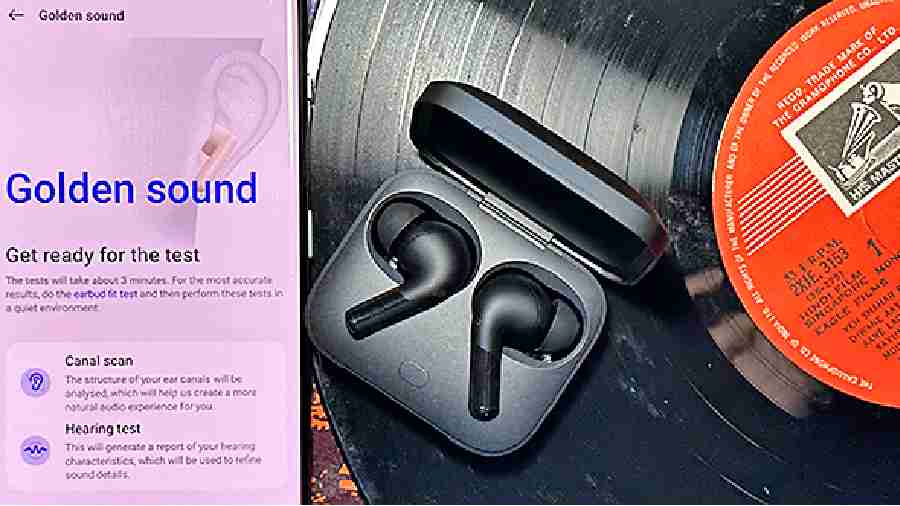 'Golden sound' adjusts the sound to fit your ear profile
The buds use a six-axis IMU and a self-developed spatial rendering algorithm, allowing you to enjoy three-dimensional audio or surround sound that you'd otherwise experience in, for example, maybe at the cinema. Many people will love this while watching movies or listening to music.
There is another great feature that you don't see here yet because it will be rolled out later this year. It uses the IMU sensors in the earbuds to track your posture and your activity, like we saw on Samsung's Galaxy buds. If you have a bad posture, like if you're looking down too much, it could notify you.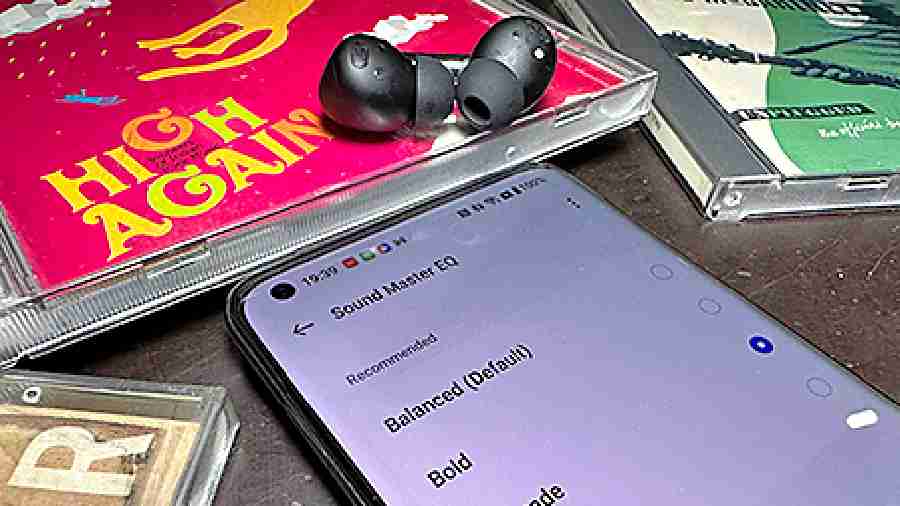 The equaliser is basic but it helps to a great extent when it comes to choosing a custom sound profile
Pumping out good vibrations
In the sound quality department, here are a few things one needs to know. It supports Bluetooth 5.3, all the important codecs are there (including LHDC 4.0, a high-resolution audio codec), Audio ID 2.0 (OnePlus's way of optimizing sound for your hearing) and a custom EQ. Tuning the dial back a bit, you get a natural thumpy bass that's accurate and pleasant. It's not too weak, it's not too overpowering and, of course, it doesn't really overshadow other instruments in a song. The balance helps if you are somebody who is not looking for skull-shaking bass. It's a natural sound and doesn't eclipse other higher frequencies. To get the best out of the buds, enable high-res mode.
On to something special and different: The company is presenting a sound signature in collaboration with Dynaudio, which already has something special going with OPPO and its Enco X lineup. Meanwhile, OPPO now collaborates with Hasselblad, a company OnePlus has been working with for some time. There are two drivers — 11mm dynamic driver and 6mm planar magnetic driver.
Coming to Adaptive Noise cancellation, you can have up to 40dB of it and it should take care of most noises. There's no tunnelling effect and the feature works well but if you compare it to AirPods, there is room for improvement. Coming to microphones, it's of good quality and can cut out background noises well. It's good enough for video conferencing.
Should you buy it?
It makes a lot of sense if you are using a OnePlus phone, especially the new one, OnePlus 11 5G, which finds the company back in the driver's seat. A single 10-minute charge of the earbuds themselves delivers three hours of playtime only (buds only, ANC off). With ANC off, you will get nine hours from the buds and 39 hours with buds plus case and with ANC on, you will get six hours from the buds and 25 hours from the earbuds and case. That's good enough for most people. It's a simple design but the sound hits the sweet spot.
At a glance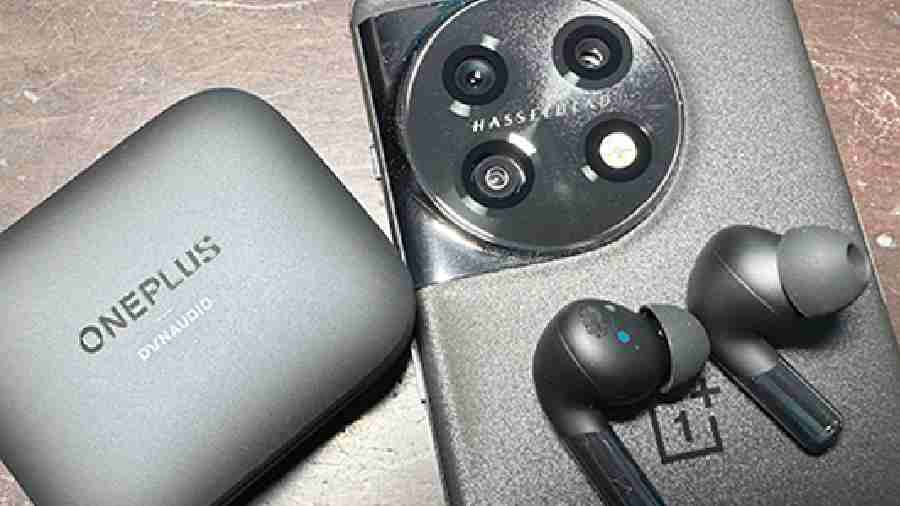 The wireless earbuds are light and if you are using a OnePlus phone, the integration is excellent
Device: OnePlus Buds Pro2
Price: Rs 11,999
HIGH NOTES
Excellent sound range
Comfortable fit
Acceptable adaptive noise cancellation
Zen Mode Air is a handy feature
MUFFLED NOTE
Battery life could have been slightly more