When Nussrat Jahan and Yash Daasguptaa flew off to Udaipur, Rajasthan earlier this month for a personal commitment, t2 put in a special request for an album of summer scorchers from the two stylish actors. And, the duo, two of t2's faves, readily agreed. They came back with a stack of easy summer styles, depicting a breezy mood. Nussrat and Yash took out time to style most of the looks themselves, lending the album a DIY feel that we heart. t2 says thank you, Nussrat and Yash!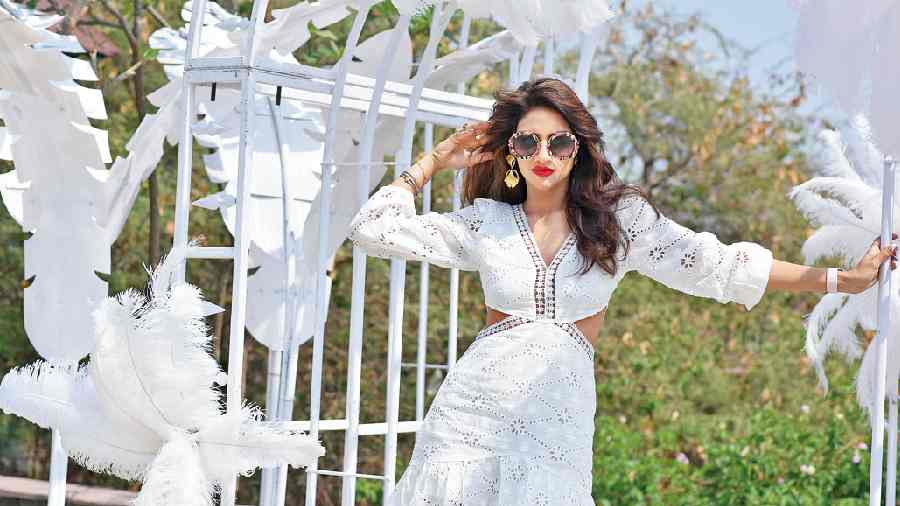 Nussrat Jahan is an absolute stunner in her white cotton dress, the clear blue sky and the blazing sun forming a picture-perfect backdrop. Simple yet so effortlessly stylish. She ups the oomph with her bold red lips, carefree mane, chunky earrings and statement sunnies. This look, styled by Kiara Sen, can multitask for you at a day on a beach, a music festival or a brunch with your girlfriends.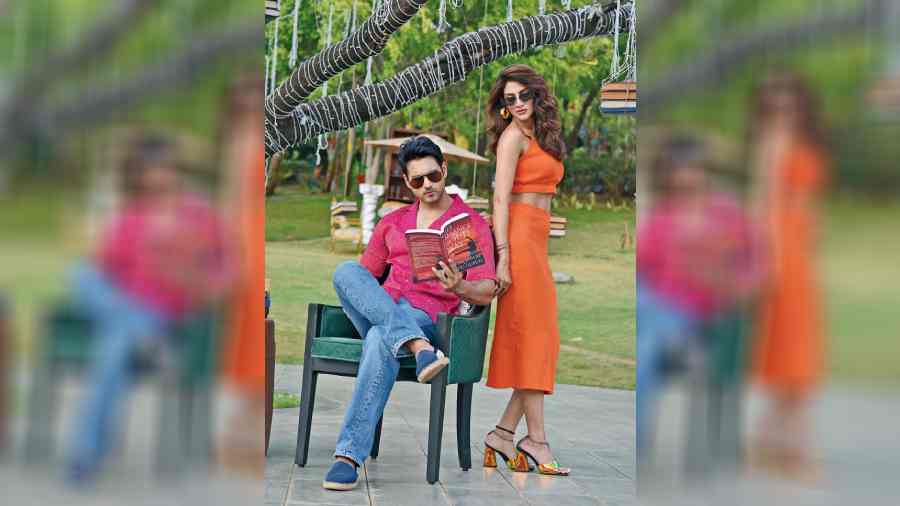 Yash and Nussrat play with colours for this vibrant frame, almost like a tribute to Rajasthan. He in a Vedant Jain fuchsia shirt, denims and loafers, and she in tangerine coords. The gold hoops match the glamour of her metallic sandals. The relaxed styles are great to sport at brunch or on a resort vacation. The ribbed pattern on Nussrat's easy-breezy coords matches the colourful prints on Yash's shirt. #socool
AWWWWWW!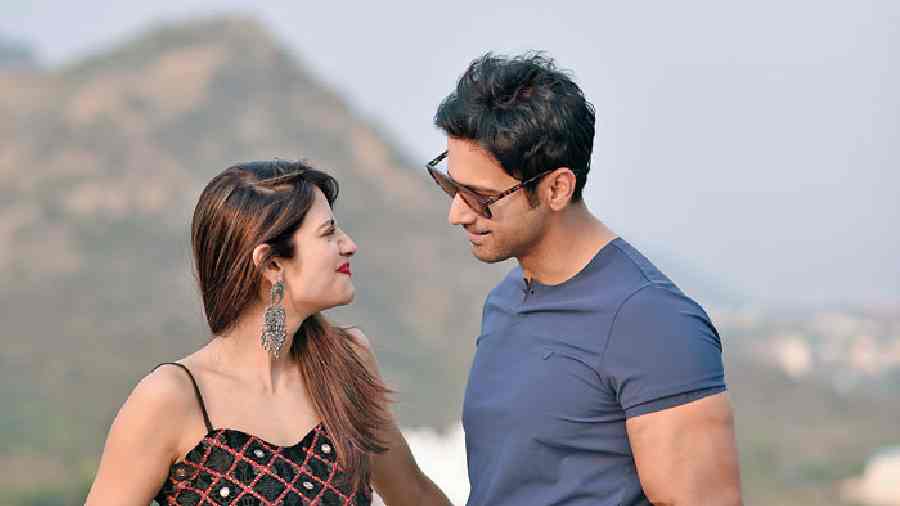 This sweet moment from the album has our heart. #foreve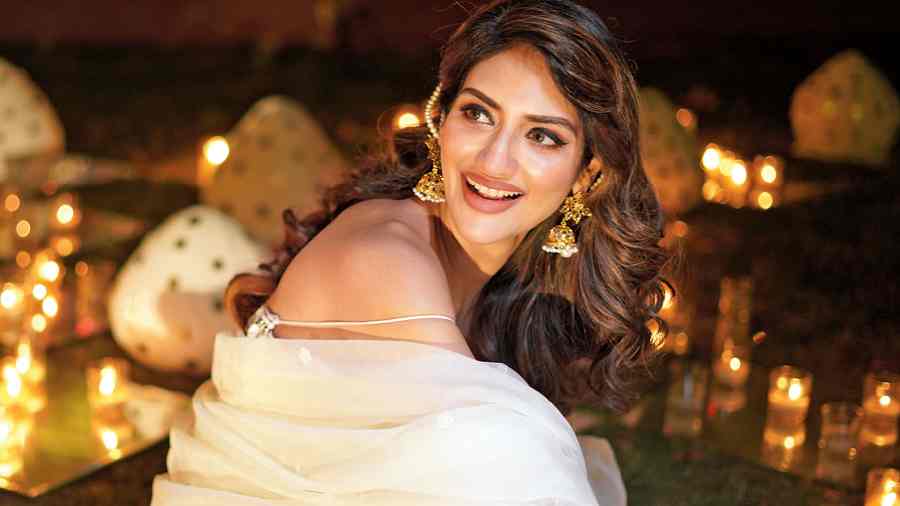 For her "Sufi night look", styled by Kiara Sen, Nussrat looks radiant in a Nav Durga piece in ivory. There is a romantic sophistication about the wispy-cool frame. Nussrat's Hyderabadi pearl earrings are just the right dose of subtle glamour, apt for this elegant look. Lovely eyes and nude lips complete the look.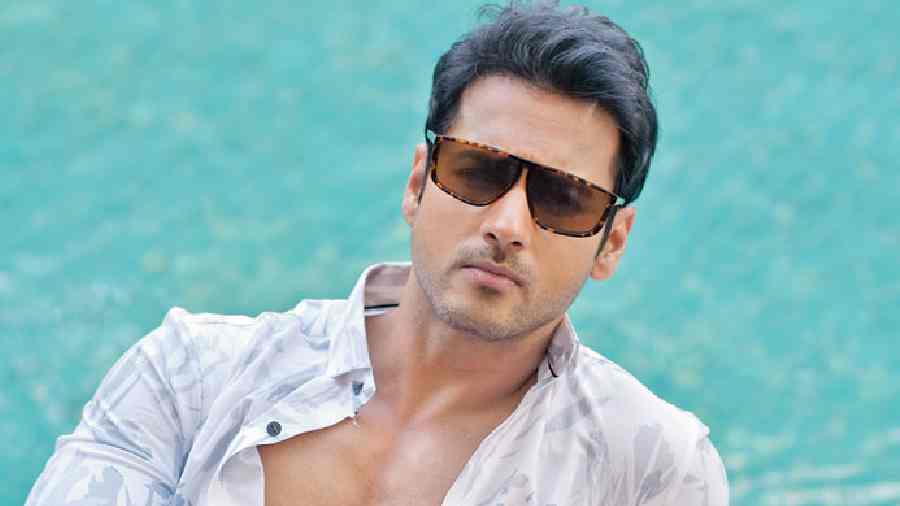 A day by the pool calls for laid-back looks. Yash sports just the right amount of cool in his soothing shirt, denims and sunglasses. We can totally visualise him chilling heartily, his denims rolled up and feet dipped in the water.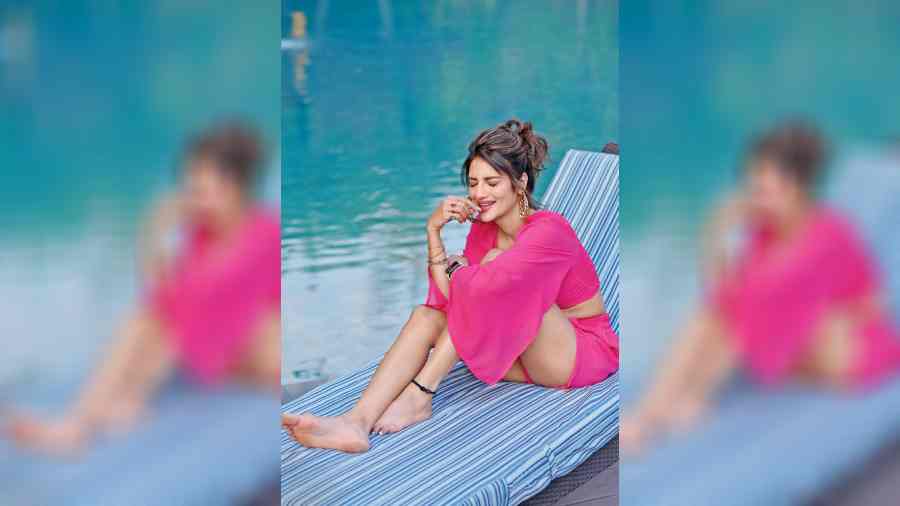 Nussrat is a frame of cute mischief in her pink coords. The hair bunched up is a summer favourite and the hoops, instant glamour.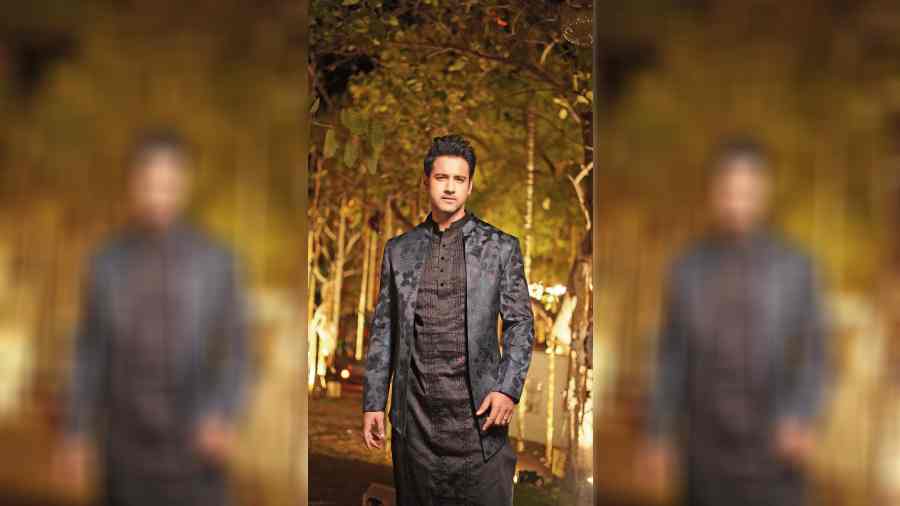 Yash layers up for a "Sufi night look" in this Vedant Jain ensemble. While the combination of darker hues look crisp and sharp, the silhouettes partner each other well for a dapper look.
#EXTRASHOTS