As the temperature drops, so does our motivation to eat healthy. Freshly baked goods for breakfast, the fascinating outdoor cocktail dinners, the midnight hot chocolate, candy canes, the bottles of bubbly, the warm mulled wine, all lead to the tipping of the weighing scale in the less desirable direction for most.
It's easy to get carried away and swept up post all the events and parties while pushing our fitness to the wayside. Here's your handbook to strategise on how to jingle all the way this winter without hurting your fitness goals.
Firstly, being cognisant of the factors that contribute to all the weight gain, can improve your chances of acting more responsibly towards your health. So here are some common reasons for weight gain during winters:

Loss of visual cues:
It's called sweater weather for a reason. The soft, warm and fuzzy feeling of cashmere on the body makes one feel like staying bundled up. The visual cues are very important in weight management and maintenance. It helps one stay consistent with eating healthy and working out, which we tend to lose during winters as we wear layers of clothing. It's important to check either your weight or how your clothes fit to make a continuous effort with respect to your health and stay on track.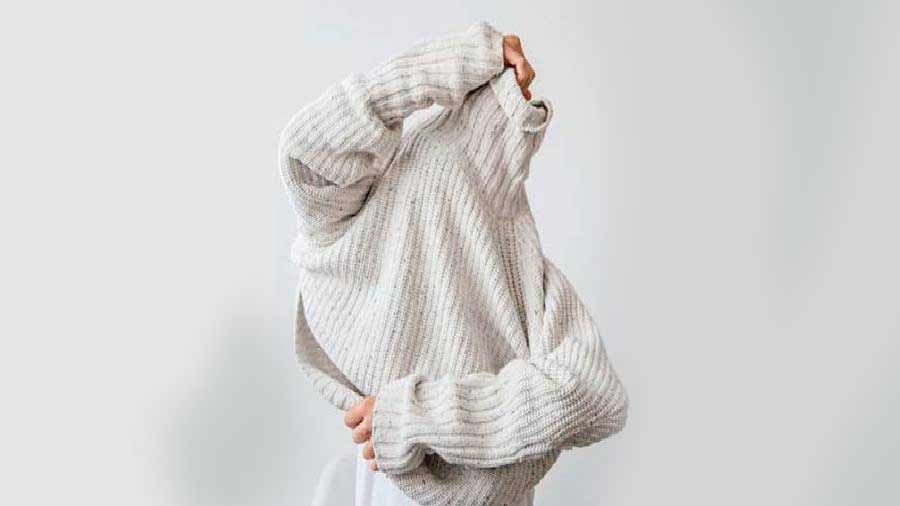 Too much sleep:
With the cold taking over and the days getting shorter, it gets harder to get out of the bed and stay active, you'd rather snuggle up in your blanket and watch a nice movie and hence, the daily activity level drops and so does your N.E.A.T. (non-exercise activity thermogenesis), that is the calories we burn unintentionally while fidgeting or moving around.
This could create an energy imbalance resulting in weight gain. Prioritise your workouts and keep a check of your step count with the help of a fitness tracker to make sure you are not extra sedentary.

The holiday specials:
It's hard to ignore the craze of fancy lattes, all full of sugar and cream, promoted by all the cafes and coffee shops. The Christmas cakes, cookies, pumpkin spiced lattes, hot chocolates, peppermint mocha and other foods and drinks that are only available for a short time during this season tempt us to indulge in these foods, piling on our calorie intake and hence, promoting seasonal weight gain.If you have enjoyed these season's specials, consider limiting your intake or having it in moderation post the celebrations.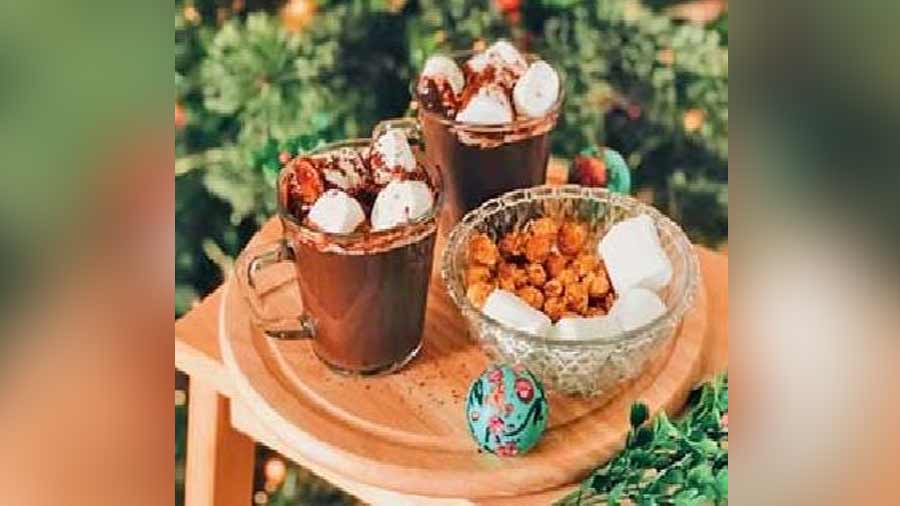 Seasonal Affective Disorder (SAD):
SAD is a type of depression that's related to the change in season, and the symptoms usually start showing from the beginning of winters. It brings down your energy and makes you feel snappy and moody. Even though only a handful of people actually develop SAD, 'winter blues' significantly affect a much larger number of people.
Nevertheless, it makes one reach out for snug or comfort foods which are usually high in sugar and fats. One effective way to manage SAD is to make a conscious effort to wake up early in the morning to make the most of the sunshine hours. This will help in elevating the mood and thus, minimising the symptoms.
Foods you must eat this season that will help you sail through the cold
SUPERFOOD BROTH
Veggies like beetroot, sweet potatoes, spinach, carrots, broccoli are highly nutritious at this time of the year. Prepare a superfood broth by throwing one of the seasonal veggies, some red lentils, garlic, pumpkin seeds/sesame seeds. This soup will not only keep you warm and cosy but also give a blast of nutrients.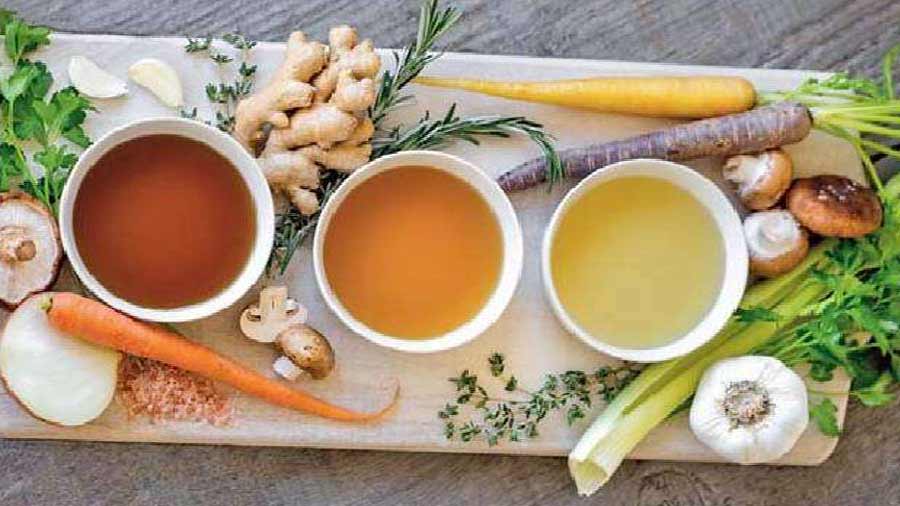 SESAME SEEDS
Sesame seed is not only loaded with good fats but also rich in calcium. It's quite beneficial for skin health. Tahini paste could be your go-to paste. Toss it in salads, noodles, use it as a spread on wraps, or sourdough bread. Tilpapdi, tikut, gajak, can be great snacking options during winters.

SPICED MILK
Have a glass of warm spiced milk (almond/cashew/dairy) before you snooze. It's anti-inflammatory and loaded with phytonutrients to fight infection. You can add some saffron, cinnamon, nutmeg or cardamom to your choice of milk.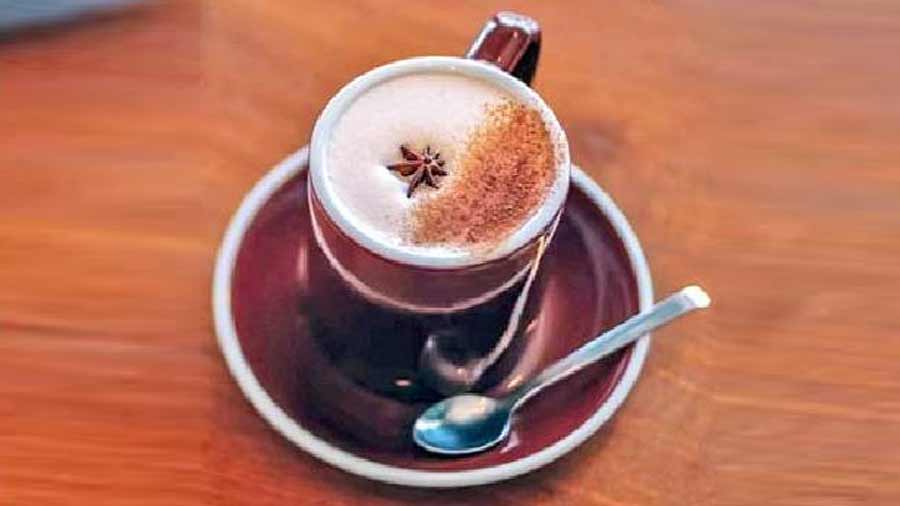 GOOSEBERRY/AMLA SHOTS
Amla is a powerhouse of vitamin C. Add a hint of turmeric and ginger and you are good to go. Have this first thing in the morning or any time between your meals. Having it with your meals will also help in better iron absorption.

PEAS
A great source of protein and fibre, missing this would almost be a sin. Peas paratha, Peas veg chilla, stir-fried peas, pea soup — this vegetable can be used in many versatile ways.

BAJRE KI KHICHDI
The right amount of carbs, proteins, and good fats in this dish make it a complete meal. This could be your winter staple lunch. Enjoy this with gur and white butter.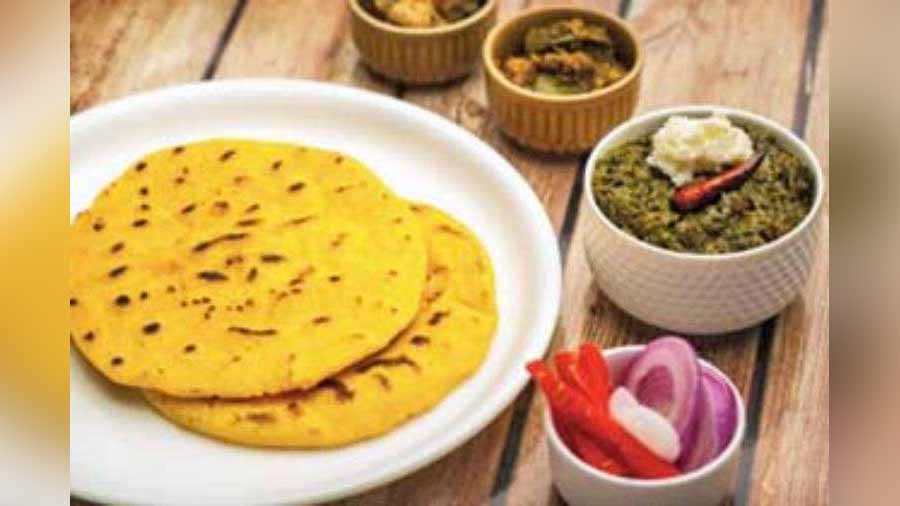 MAKKI ROTI AND SARSON KA SAAG
This dish is a delicacy and is devoured as a winter staple mostly in the northern parts of India. Not only is this a nutritional powerhouse, with an abundance of phyto chemicals, but it also helps keep the body warm. The earthy taste of the mustard greens adds to pros of incorporating this in your winter diet.
Nutrimend is a diet consultancy clinic founded by sister duo Neha Patodia and Nupur Arya in 2016