2022 is here at last, and the world has just about managed to deal with its three-second excitement for the new year.
In headline news, Covid-19 has renewed its subscription with humankind for a further 12 months, Keanu Reeves is still 37, and China is stalking Taiwan like a deranged ex.
Sounds familiar? Well, then what follows will not. Or perhaps it will. 
Either way, here's presenting the top stories you missed out on from the week that should have been.
January 3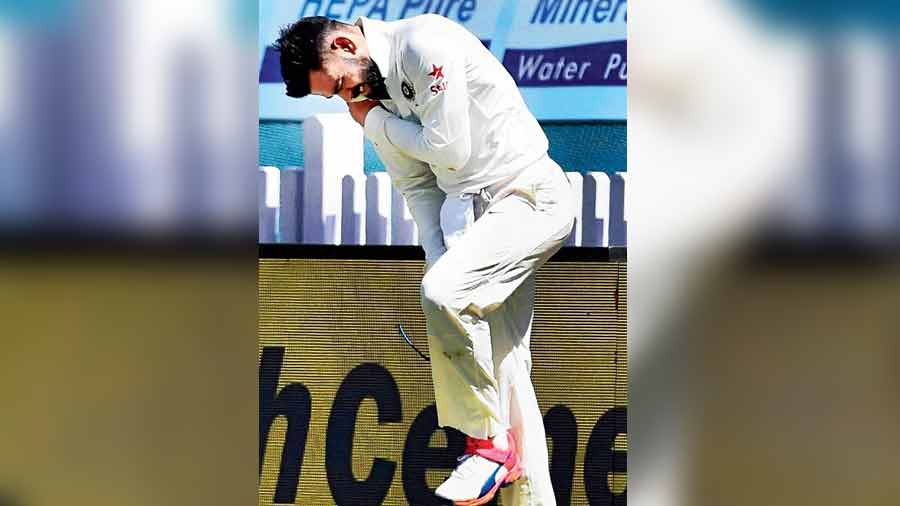 One way or another, it has been a spasmodic week for Virat Kohli
TT Archives
The BCCI releases a statement saying that Virat Kohli will sit out the second Test match of the ongoing series against South Africa due to a thigh spasm. Kohli retorts on Twitter that there has been "inaccurate communication" and that he is undergoing an elbow spasm instead. "Nobody told me I have a thigh spasm. Two hours before the match, I told the team and the Board that I have an elbow spasm," tweets Kohli. Former Delhi cricketers claiming to be in Kohli's close circle claim he actually has a tongue spasm, something he suffers from frequently ever since he reduced swearing on the field.
After China renames 15 places in Arunachal Pradesh, Uttar Pradesh Chief Minister Yogi Adityanath vows "retaliatory measures", in solidarity with fellow BJP leader and Arunachal Pradesh Chief Minister Pema Khandu. Adityanath remains true to his word by renaming 15 Chinese restaurants in UP's capital city of Lucknow.
January 4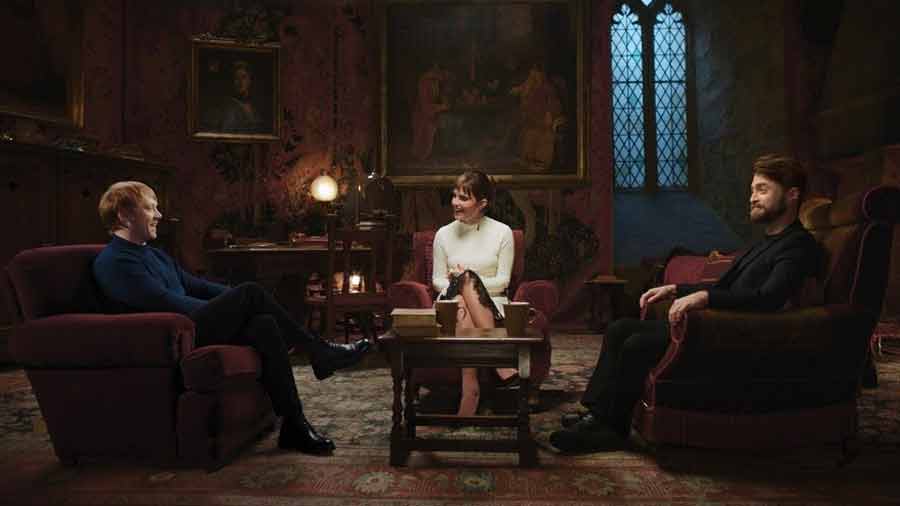 Twitter cancels Emma Watson after users ask why Watson did not tear up during the Friends reunion using the #AllTearsMatter
TT Archives
Ex-Potterheads cancel HBO's much-awaited Harry Potter reunion for not mentioning the use of archival footage with the "transphobic" JK Rowling in the show's trailers, thus preventing them from cancelling the show without being a part of the nostalgic sobfest first.  
Vladimir Putin resolves to reduce Russian military presence along the Ukrainian border provided Ukraine's comedian-turned-president Volodymr Zelensky can make Putin laugh. A frantic Zelensky asks the White House for help on things Putin might find funny. The White House sends him the transcript of speeches delivered by President Joe Biden on America's unwavering commitment to defend Ukraine.
January 5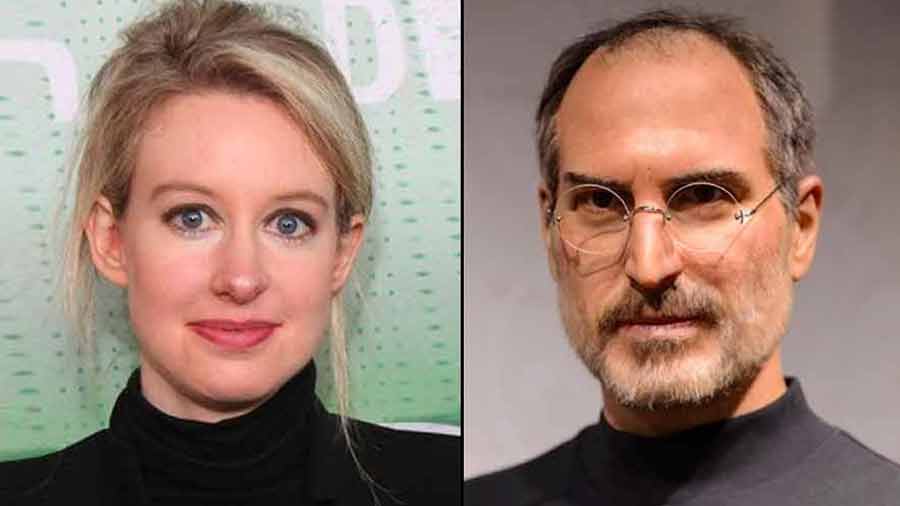 Following her acquittal, Elizabeth Holmes paraphrases Steve Jobs: "I've realised that my time is limited. I'm not going to waste it living someone else's life."
TT Archives
Elizabeth Holmes escapes scot-free in Silicon Valley's trial of the century. Her lawyers are able to prove in court that Holmes did not defraud Theranos' investors by concealing trade secrets since she had no trade secrets to conceal in the first place.
In an open letter to fans of Chelsea FC, club forward Romelu Lukaku writes, "I couldn't be more grateful to be here at Chelsea. Over the years, I've kissed the Anderlecht badge, the West Brom badge, the Everton badge, the Manchester United badge, and the Inter Milan badge. But nothing compares to kissing the Chelsea badge. To be honest, I was suffocated at Inter. Unlike Timo Werner, Lautaro Martinez never missed a chance, so I actually had to focus to be top-scorer. Most importantly, West London has better pizza than Milan…" The next day, Chelsea put Lukaku on the transfer list once Roman Abramovich gets wind that Erling Haaland is available.
January 6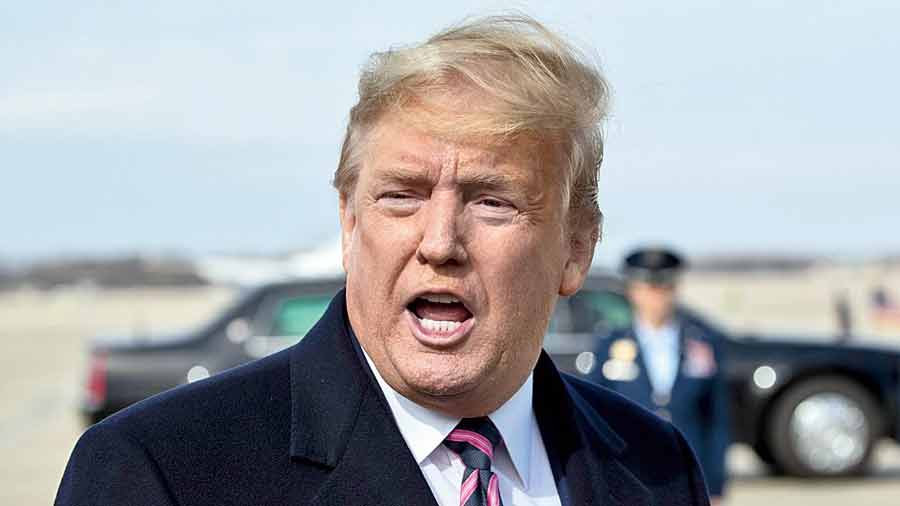 Former White House insiders leak that Donald Trump had engineered the Capitol Hill Riots just so that he could write The Art of the Steal
TT archives
To mark the first anniversary of the storming of Capitol Hill by his supporters, Donald Trump unveils his latest book, The Art of the Steal, co-written with two anonymous members from Proud Boys. The cover of the book features an excerpt from a New York Times review, which reads: "Trump makes one believe for a moment in the American nightmare again."
Encouraged by the success of Minnal Murali, Netflix has purchased the rights to another Indian superhero film. Currently in development, the film will be set in Bengal and document the journey of Ghumonto Gora, whose superpower of falling asleep anytime, anywhere was acquired after listening to too much of Mann Ki Bhaat.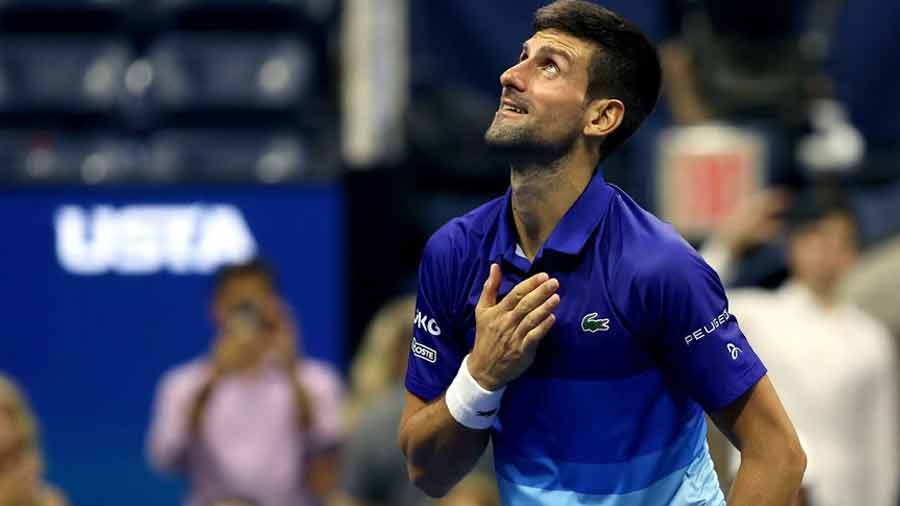 Djokovic is already planning to convert his new partnership with ANZ into a lifetime deal
TT Archives
Novak Djokovic is finally able to enter Melbourne to play in the Australian Open after agreeing to return as brand ambassador for ANZ, an Australian multinational banking and financial services company, which provides "tailored banking solutions" to government bodies throughout Australia.
January 7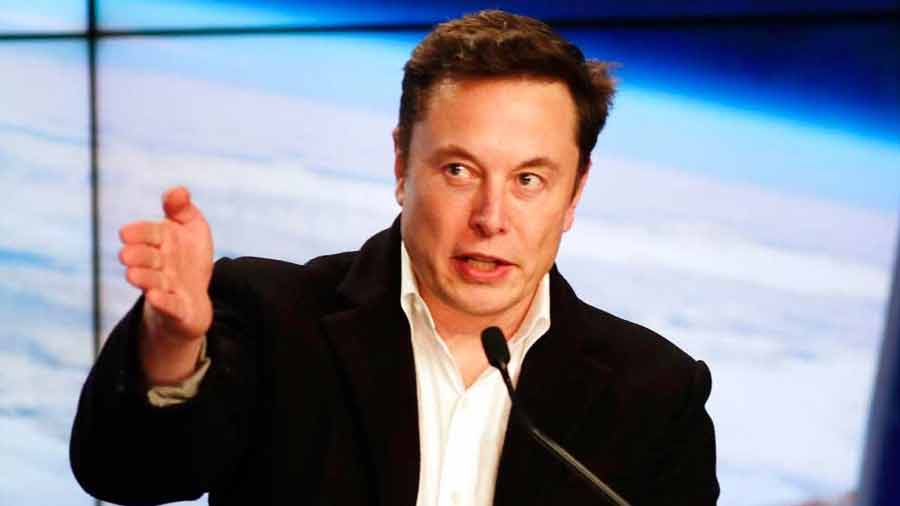 Rumours have it that Elon Musk is looking to set up an alternative internet for Kazakhstan
TT Archives
Following the shutdown of Kazakhstan's internet facilities due to non-stop protests against fuel prices as well as long-standing political grievances, Elon Musk declares to his social media followers: "Time to save Kazakhstan, time to save bitcoin rights. An authoritarian regime cannot be allowed to derail the world's second-largest centre for bitcoin mining."
Vaccination uptake among Indian teenagers registers a massive surge after health authorities offer free access to BYJU's board exam courses as part of the post-vaccination kit.