It's extremely difficult to sell a Bluetooth speaker in 2022 unless you are looking for something with all the bells and whistles… topline features. Otherwise, it's sound quality that has to do all the talking or maybe an ultra-rugged compact design.
Mivi Fort S24 is neither rugged nor has out-of-the-box features. But what it can deliver is big sounds without breaking the bank. It can spread good vibes around the apartment and if your television is not pumping out enough volume, connect it to this "soundbar".
As far as looks go, it's clean and should look good almost anywhere in the house. The rubber feet are good enough to keep the speaker in place. Tech specs include Bluetooth v5.1 support, two passive radiators (52mm drivers), frequency response of 50Hz to 20KHz, and codec support for AAC and SBC.
Let's dive into the sound because that is the only thing that will guide your shopping decision. Keeping the volume limited to 60-65 per cent helps. Let me give you an example. Playing Lizzo's new album, Special, at around 50-55 per cent volume brought out the best of her disco-tinged pop, delivering enough bass while the soundstage was appealing enough for a casual listener. Then we tried a more complicated album — Beyonce's Renaissance, which has plenty of euphoric moments as well as expansive harmonies. The moments where Beyonce riffs on Donna Summer's Love to Love You Baby, it's a blast while on something like Plastic Off the Sofa, the breezy vocal harmonies could have sounded better. To a more complicated release — Dvorak: Symphonies Nos. 7-9 by Gustavo Dudamel. The tender moments as well as the brashness of the Ninth don't get captured by the speaker. Beyond 70-75 per cent volume, things can get a bit achy-breaky.
And that's what the speaker is about. In case you are looking for a Bluetooth speaker for casual listening then this does well with 24W sound output. But it's not something that you can listen classical music on or even a complicated albums like Wish You Were Here. Credit must be given to Mivi for coming up with a well-designed speaker and it suits a casual-listening environment.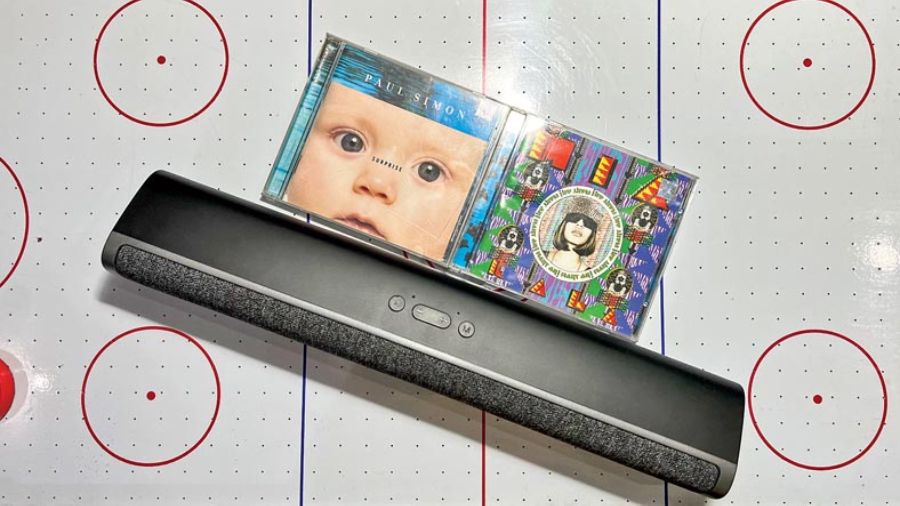 To control the device, there are a few buttons on top of the speaker
At a glance
Device: Mivi Fort S24
Price: Rs 1,999
High notes
Good design
Enough bass
Good battery support (six hours of playtime)
Muffled notes
Soundstage can get muffled on complex albums