The cleaning has commenced, the festival of lights is right 'round the corner. As you give away old things, plans are ready to spruce up your homes for Diwali and any festive decor ideas cannot be complete without lights.
This Diwali, celebrate and decorate with sustainable and beautifully crafted options. From minimalist and elegant to trendy and colourful, here's a curated list for you to choose from.
Terracotta lamp
Lamps are some of the best accent pieces you can use to decorate your home and to light it up for Diwali. Add a touch of heritage blended with chic with these terracotta lamps from The Gallery Store. A perfect fit in living spaces and bedrooms, this small lamp with a grey and brown terracotta base and light-coloured shade are minimalist yet aesthetically pleasing and can blend in with various design styles. Add a touch of festivity and brighten up your spaces for your Diwali party. 
See them here.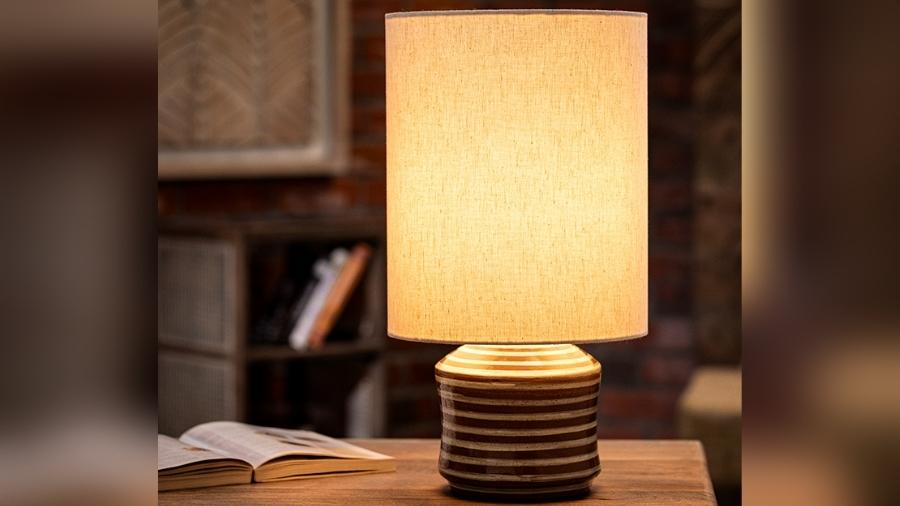 Scented candles
Scented candles are not only trending but also work brilliantly to build up a festive atmosphere while keeping your rooms smelling great. These scented hand-poured soy wax candles from sustainable Kolkata brand Crafted Candlesartifacts are a great pick and come in over 20 fragrances including Red Wine, Lemon Blossom, and Sandalwood. The candles come in jars and otherwise and you can also place them in between your rangolis and decorations.
Mandala holders with tea lights
Tea lights are always a great addition when decorating your home with lights for Diwali. But do you want to add something extra to your tea lights display to amp it up for the festivities? Worry not! Baaya Designs's mandala-design tea light holders are an ideal pick to add some colour and festive feel without much fuss. The colourful candle holders inspired by traditional mandala art, are eye-catching and can be placed in any corner of the house. For the next festive occasion, replace the candles with flowers or colours and you have a whole new design aesthetic!
Lanterns
Remember how in the movie Parineeta (2005), Lolita first sees Girish in glow of a lantern? Have your own lantern moment this Diwali with the Kendrick Rose Gold Lanterns from Home Artisans. Unlike the traditional lamps, these sleek lanterns are lit up with LED rice lights and come with hooks so that you can also hang them anywhere in the house. With the fairy lights safely inside the glass, these lanterns are child-safe and gorgeous to look at, appearing almost like a jar of fireflies. They can also make for thoughtful Diwali gifts this season.
Ceramic diyas
Diwali is incomplete without diyas, in any form. So, why not make it a sustainable diya which you can reuse for other occasions too? Try out ceramic diyas from Nicobar. All you have to do is pour oil and insert the wick and you are all set. These diyas come in a set of two and in two colours — pale pink and light yellow. The ceramic goes well with different home decor styles and is sure to complement your Diwali decor.
Candelabras
Want to go for the royal aesthetic this Diwali? These candelabras from Good Earth can be your statement decor lighting piece. Use this as an accent piece or the focal point of a table arrangement to transport you and your guests to the era of the maharajas and maharanis. The pieces are timeless so investing in one of these means that you don't have to pack it up after the festive season and it can always be used to dress up a corner of your home.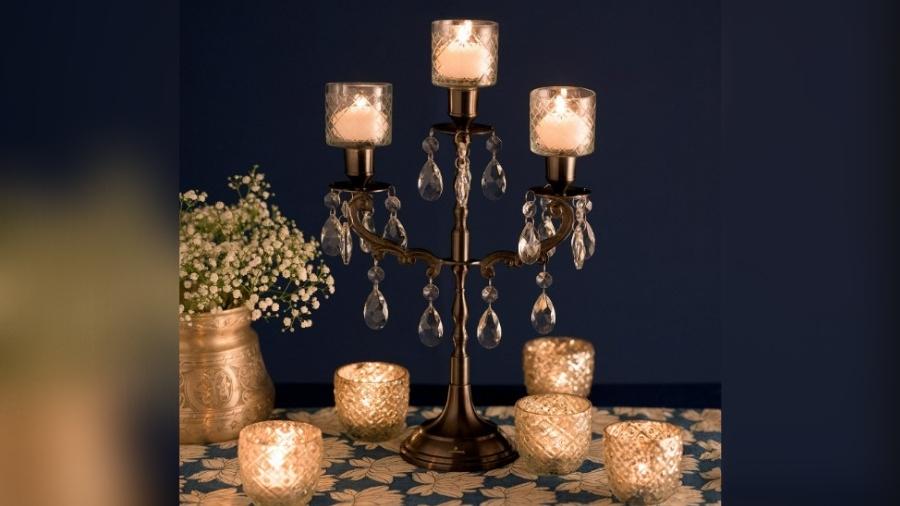 Neon signs
If you want a break from the traditional and are looking for something that will light up your spaces but also continue to be a cool decor accent after the festivities, opt for these neon lights. The neon signs from Catfish are a great way to get some 'hip and happening' vibes to your living spaces and will change the look of your room in the flip of a switch. From cosy gatherings to lively parties, revamp your spaces for any get together with these neons.