This is a day I have been looking forward to for two and a half years. Every once in a while a revolutionary product comes along that changes everything. One's very fortunate to work on just one of these in your career. Apple has been very fortunate. It's been able to introduce a few of these into the world. In 1984, we introduced the Macintosh. It didn't just change Apple, it changed the whole computer industry. In 2001, we introduced the first iPod and it didn't just change the way we all listen to music, it changed the entire music industry," said Steve Jobs while introducing the iPhone in 2007.
The world indeed changed. We, at times, forget the magic the iPhone created when it was first shown to the world. People today are walking around with powerful computers in their hands and pockets. Back then, no one knew for sure how much it would change the world. Now, this pocket-sized device impacts every aspect of our life. How we entertain ourselves has changed. How we communicate has changed. In the process of making these changes, it gave birth to several other businesses. It's hard to imagine living without the smartphone. Most of us feel naked without the smartphone.
Think of how your day is dependent on the smartphone as you travel, as you play, as you cook, as you shop or as you share your life with others. Our ability to consume things has increased several times. With a few clicks we can buy the latest clothes, books, music, films, food… almost anything.
In the fall of 2006, there was a lot of buzz around how Apple was making a phone and the hype was beyond anyone's imagination. The Treo opened the concept of the smartphone but what Apple did was refine it. The old school was represented by Steve Ballmer of Microsoft, who thought this would never catch on. "It doesn't appeal to business customers because it doesn't have a keyboard," he said with a laugh.
Soon the App Store was launched and the Wall Street acknowledged its presence. Everything changed and the app economy took off. Suddenly there was an app for just about anything. Companies like Snapchat, Facebook or Uber probably wouldn't have existed without the App Store.
Here are some of our favourite iPhones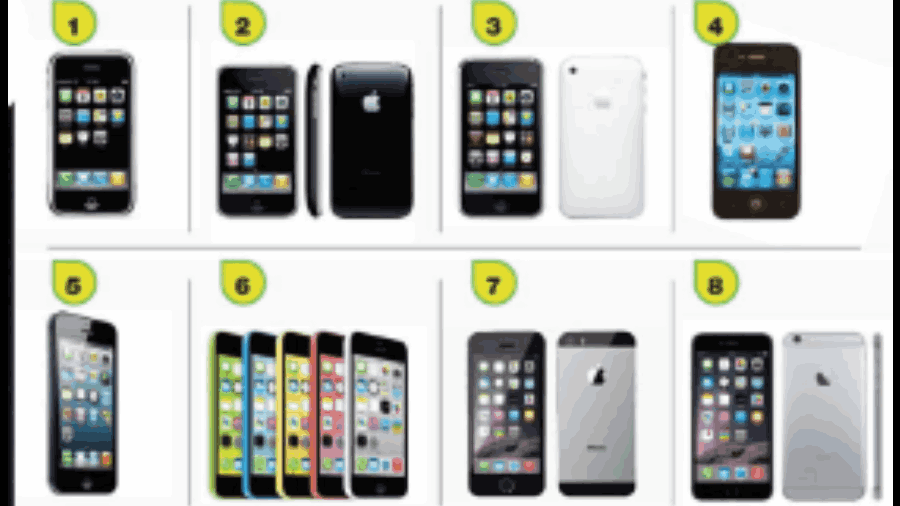 1. The original iPhone (2007)
Big for the time, 3.5-inch LCD screen, 2MP camera, 2G Edge networking. It is pure nostalgia.
2. iPhone 3G (2008)
It had a full plastic back and it added GPS and 3G networking. It launched alongside the App Store. And it had a gala India debut.
3. iPhone 3GS (2009)
Almost identical to iPhone 3G in appearance. But the internals were outstanding — twice the processor speed, twice the networking speed, and there was video recording.
4. iPhone 4 (2010)
This was all-glass and stainless steel sandwich. It had the first Retina display and a front-facing camera.
5. iPhone 5 (2012)
The screen became four inches and the display ratio became 16:9. It also got LTE and lightning port. The back was anodized aluminum. It was absolutely mind-boggling.
6. iPhone 5c (2013)
The back was hard-coated polycarbonate and it came in several colours.
7. iPhone 5s (2013)
Introduced Touch ID, the biometric fingerprint sensor. And it came in a sexy champagne-gold finish.
8. iPhone 6 Plus (2014)
The iPhone became bigger and we got a 5.5-inch display, which was big for the time. It also had optical image stablisation.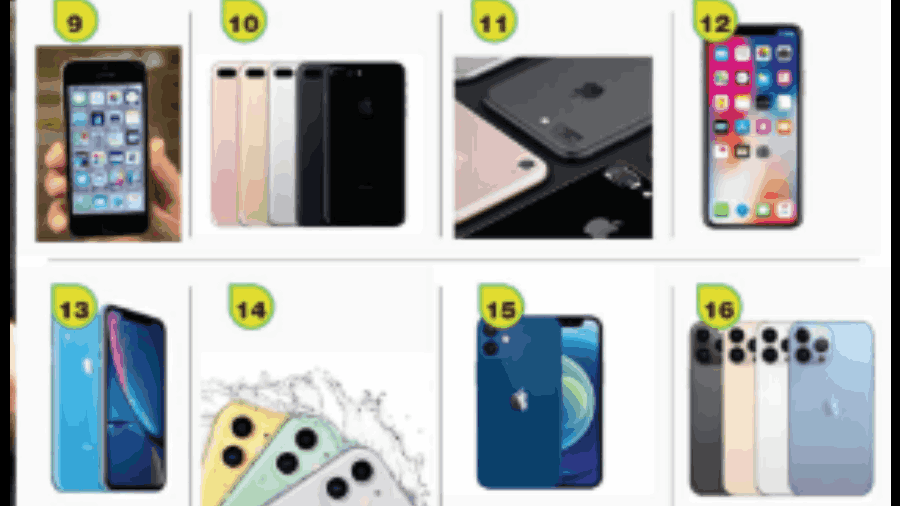 9. iPhone SE (2016)
People missed the old iPhone design and it was brought back with updated internals. It was less expensive but it was also small.
10. iPhone 7 (2016)
Apple killed the headphone jack, making wireless earbuds stylish.
11. iPhone 7 Plus (2016)
Came with the first fusion camera system, one wide angle and the other telephoto. It was able to capture depth data.
12. iPhone X (2017)
All-new design, all-bezel phone. It had a 5.3-inch display. There was Face ID and a Notch to house the sensors. Goodbye to the iconic home button.
13. iPhone XR (2018)
India fell in love with this phone. The colours were amazing.
14. iPhone 11 (2019)
Brought in a second back camera with ultra-wide shooting skills and software enhancements for both, along with plenty of speed. Photography enthusiasts loved it.
15. iPhone 12 Mini (2020)
Many wanted a smaller phone and they got a 5.4-inch screen. The pint-sized phone came with an excellent processor, brilliant cameras and beautiful flat-panel design.
16. iPhone 13 Pro Max (2021)
It's the phone anyone who wants the best of everything. And it has solid battery life.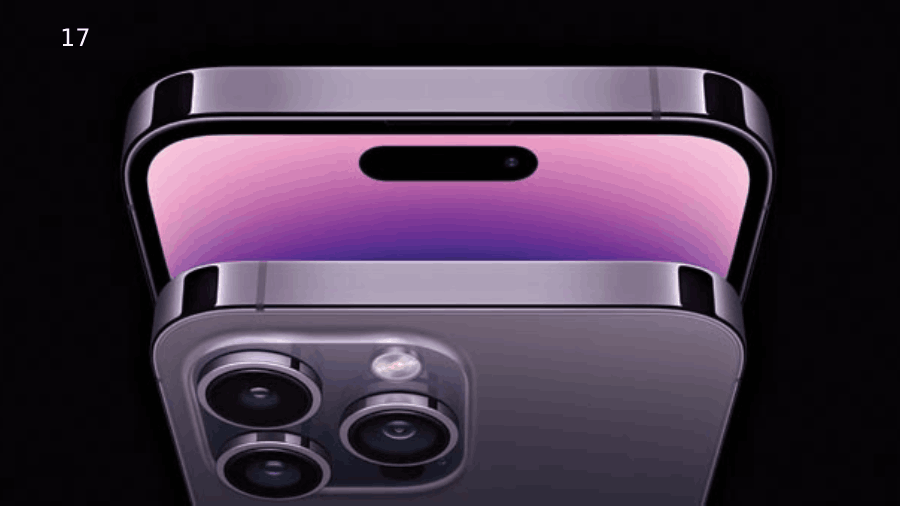 17. iPhone 14 Pro Max (2022)
Welcome Dynamic Island, which changes the way we interact with the phone. Plus, Apple upgrades the main camera and now it has a 48MP sensor.