The heatwave has tightened its grip over most parts of West Bengal and the rise in mercury is making lives difficult not only for us, but for our furry friends too. However, a little bit of care and attention can really help. My Kolkata spoke to a few dog parents to find out how to beat the heat this season.
Keep your pets hydrated and feed them right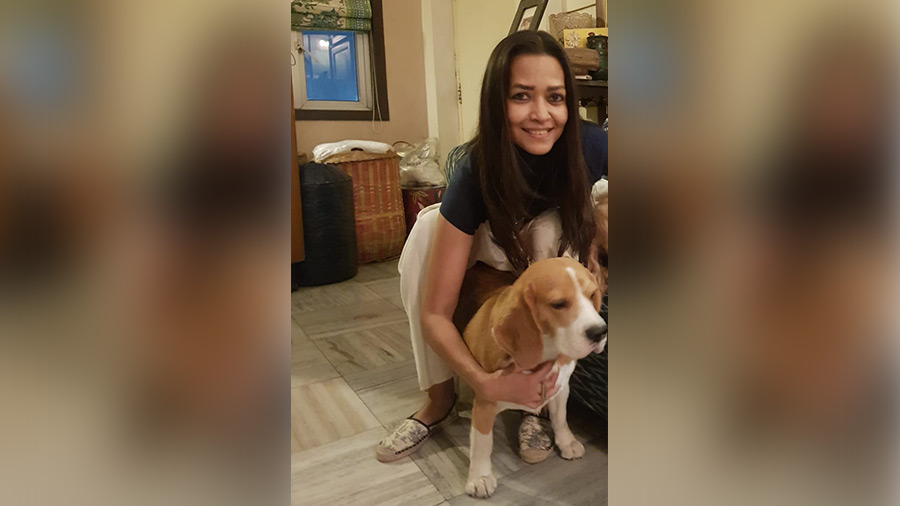 Esha Dutta with her beagle
Esha Dutta is not just a parent to her adorable beagle, Cuba, but also a committee member of animal NGO, Ashari. Talking about the importance of pet care in summer, she said, "Since our pets can't communicate how they are feeling, it becomes even more important for us to be vigilant. You must keep your pets well-hydrated by placing multiple bowls of water around the house. Giving them a bath is not always possible, so it is important to sponge them regularly after they return from their walks. The key areas to focus on are their paw pads, belly and ears. Brush them with a damp towel because they are very sensitive." Dutta also urged people to extend this practice to cats. "Cats can be finicky about baths, so give them cool sponges," she added.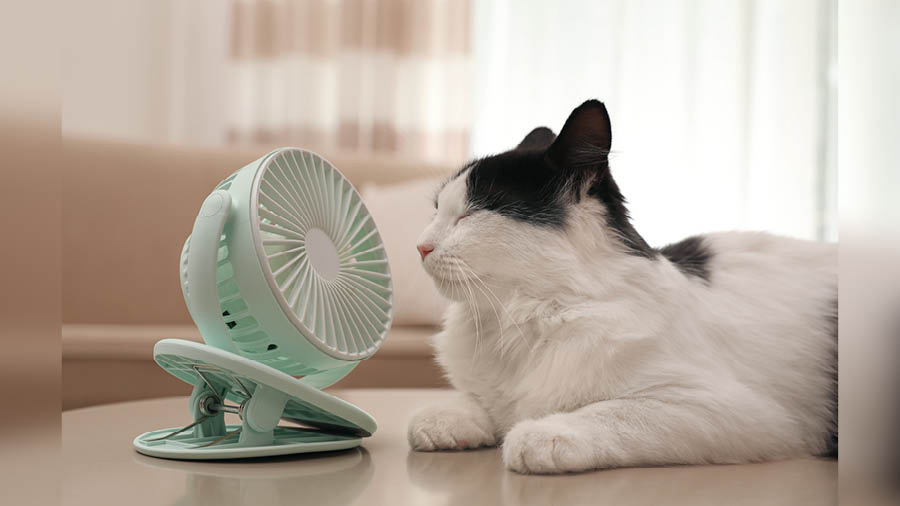 Cats can be finicky about baths, so it's important give them cool sponges in summer
Shutterstock
According to her, diet is equally important to keep her pet healthy. "I never feed my dog red meat or mutton. Instead, I give him chicken or fish. Now, I have completely switched to cooling vegetables like bottle gourd, pumpkin and raw papaya. I also ensure that the vegetables are served with soup to hydrate my dog. Fish is a far better source of protein than chicken, although one can also feed their pet an egg occasionally."
She further added that keeping the room cool is a must, especially if your pet is furry.
Keep water outdoors for strays and birds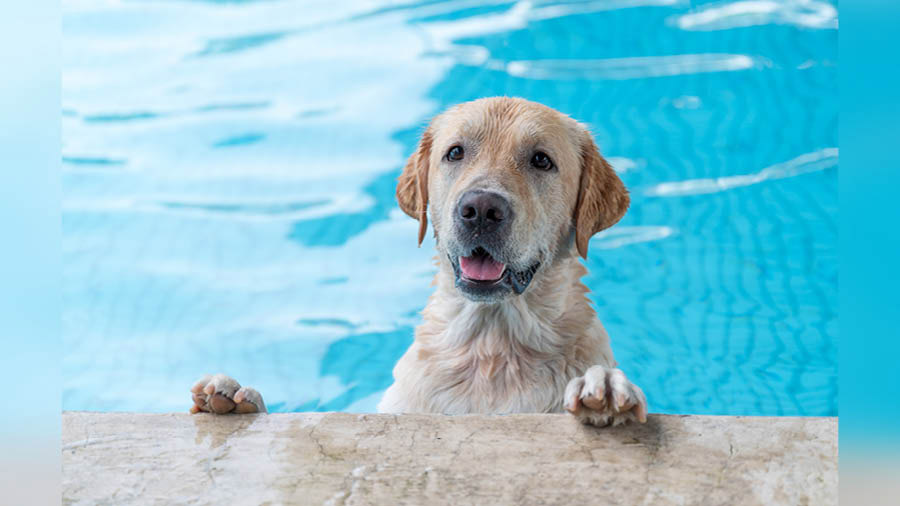 Giving your pets regular baths is a must in summer
Shutterstock
Echoing Dutta's sentiments, Virein Sony, an associate at HSBC Bank, said. "I have a golden retriever named Zoey, and she is extremely furry. Hence, she feels warmer than most indies, and needs an air conditioner to sleep peacefully. Otherwise, she feels very jittery. Even if you don't have an air conditioner, your dog needs a well-ventilated environment with a good fan."
Another thing to keep in mind is the timing of walks.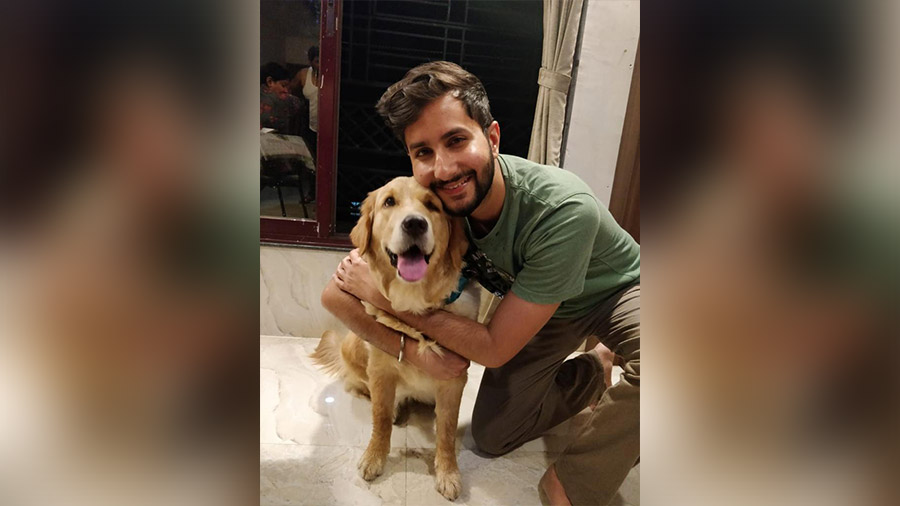 Virein Sony with his golden retriever
"We try to take our pet for morning walks as early as possible, even before the sun rises.In the evening, we take her for walks after sunset to ensure she doesn't feel hot. Apart from keeping abundant water for her at home, we also carry a bottle during her walk," Sony added.
Dutta emphasised on the need to extend this courtesy to strays too. She said, "I care for a bunch of stray dogs near my home, and put out extra bowls of water in these terracotta earthen pots. The heat is impacting birds too, so I urge people to put these bowls near their homes and offices and refill them as and when possible, since birds don't have easy access to drinking water." The weather has also impacted her feeding method, as she shared, "Give the dogs smaller meals that are spread through the day. You can split two meals into three, so as to not burden their digestion. They can eat less, as long as they drink a lot of water and get proper nutrition."
Letting the strays in is as important as putting meals out, Sony explained. "We keep the main gate of our building open in the summers with water bowls. During the day, they come, drink water and even fall asleep indoors. At night, however, they prefer to stay out."
Best to keep pets indoors and well groomed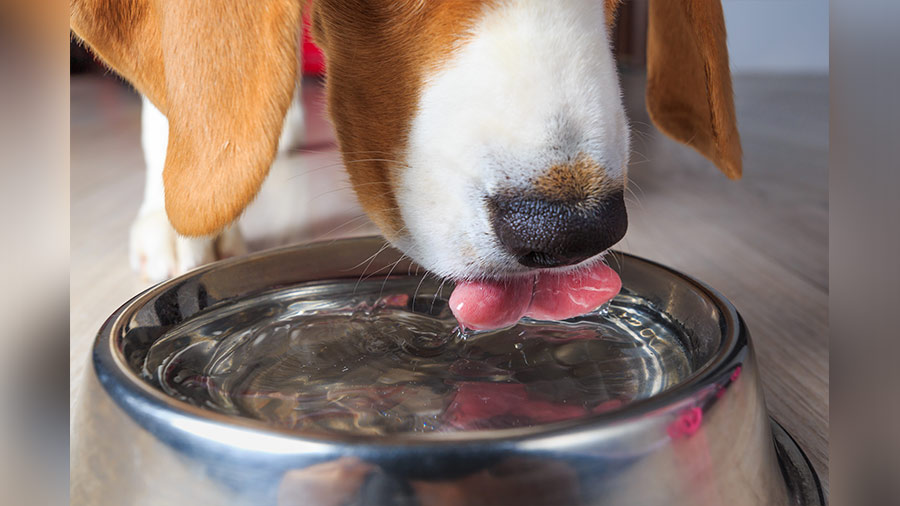 Keep your pets well-hydrated by placing multiple bowls of water around the house; you can do the same for strays too
Providing a shade is extremely important, and Dutta shared how heat strokes are very common among dogs, where they can collapse without warning. She said, "While all dogs pant, look out for excessive panting, as that can lead to respiratory issues, particularly for aged dogs. Try to keep them indoors as much as you can. The heat can also cause skin problems, fungal infections and heat rashes, which lead to reddish patches all over their body."
In order to mitigate their effect, she suggests topical treatments like the use of local ointments with regular sponges. "When my dog comes back from a walk, I sponge him with a very mild solution of savlon. It acts as a disinfectant too. Besides this, keep some biscuits handy when you're going out. Topical sprays like Topicure and D'Mag are very effective for maggot infections. If you spot a dog with an exposed wound, give them a tablet of Neomec."
Sony added that sometimes the basics can also slip one's mind. "While going out, do not leave your pet in the parked car, it can get very heated and is far more uncomfortable for them than for us. Give them plenty of fruits like watermelon so that they stay hydrated. Since the weather change can lead to more hairfall, always keep your pet well groomed, with timely haircuts, combing and cleaning whenever necessary."