We have reached the halfway stage of the Ballantine's Golf Retreat Royal Premier Golf League and have witnessed our full share of thrills, spills and surprises with many of the expected favourite teams all struggling to find their best form.
Matches that looked like they were done and dusted went the other way with Jutify Jets edging out the Exide White Walkers and Merino Royals edging out the Ultratech Legends in some recent close contests. Verdant Colts won in a nail-biting finish this weekend against Citytech on the last hole in the final game. Cleantek showed they are human when they finally were beaten by Exide White Walkers. Nice to see a return of winning form by PBAces and Shrachi Gladiators as all this is making the business end of the event more exciting.
The biggest surprise package has been team Hillibillies who after a blazing start remain unbeaten. The Devils remain the dark horses with Bazaar Kolkata and the PBAces all showing ominous form.
The current best performers include Avinash Deoskar from Cleantek, Nilanjan Sarkar of Hillibillies and Rahul Chokhani of Team Nklusive with them winning all five games.
The best pair on show has been Brijraj Singh and Anaahat Bindra of IIFL Wealth Juniors and Vishesh Khanna and JV Kejriwal of the team Patriots who won four out of all the four games they have played so far. 
The jury is still out on whether the format suits the low handicap but what is clear is the second ball rule has made a difference with most holes being decided even if the first ball secures a half. The golfers have shown they are back at full strength with the club wearing a real festive look and the pop-up restaurants continuing to be well patronised. The pandemic may not have totally gone away but with many having now gone through a few days of fever, it is wonderful to see the tee-time book full, lots of intense competition ending with great camaraderie and on a celebratory note.
Last week's Sleepy Cat winner was Karan Verma and now Grant Thornton has introduced their Business Awards in golf which, will definitely be well-appreciated. This has been opened to all participants and will award both on and off the golf course performances.
The support this event has received from Tata Housing, 360 Life, Toro, Sleepy Owl, Rainbird and Borosil, powered by t2, has clearly left a mark and already talk is on for next year's edition.
Before we get to that stage, it's the eight teams battling for top honours from the three groups that is the main focus as there is a clutter at the top of each for the two guaranteed places plus two highest point aggregators with the next eight teams competing for the Challenge Cup.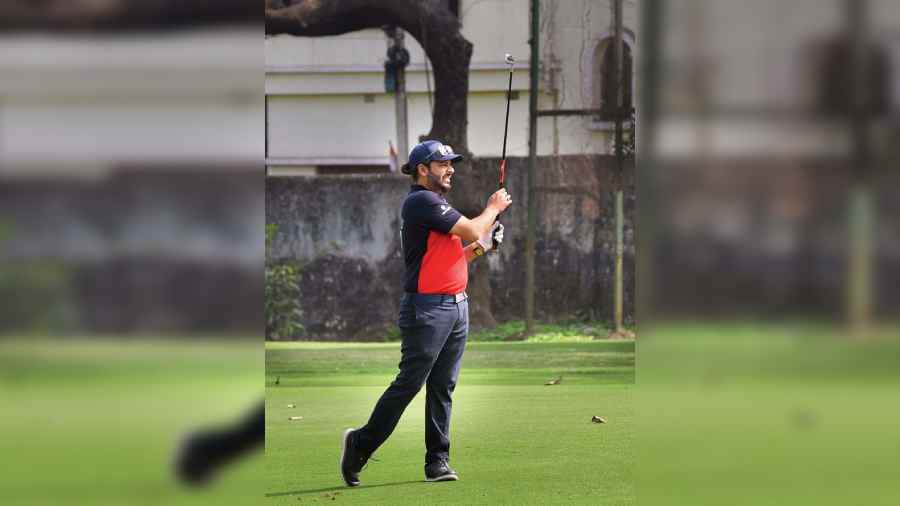 Manu Lakhotia of Ultratech Legends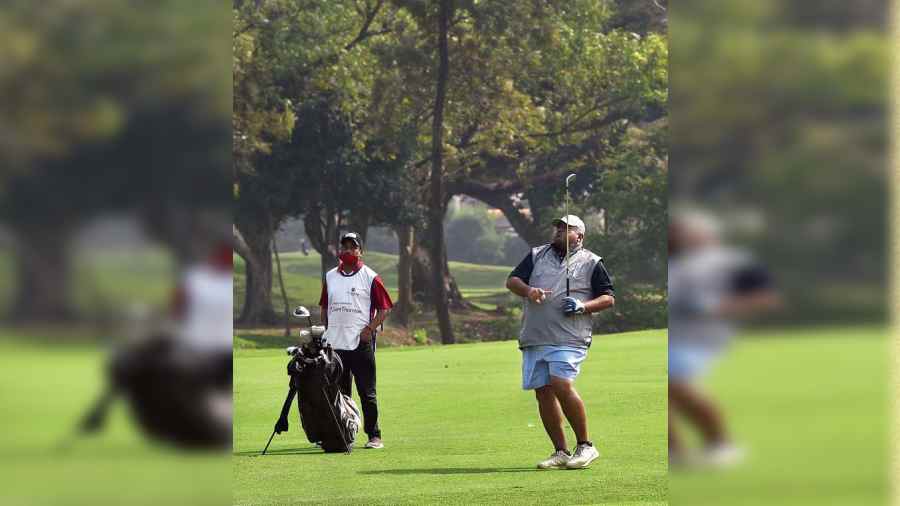 Citytech came close to beating Verdant Colts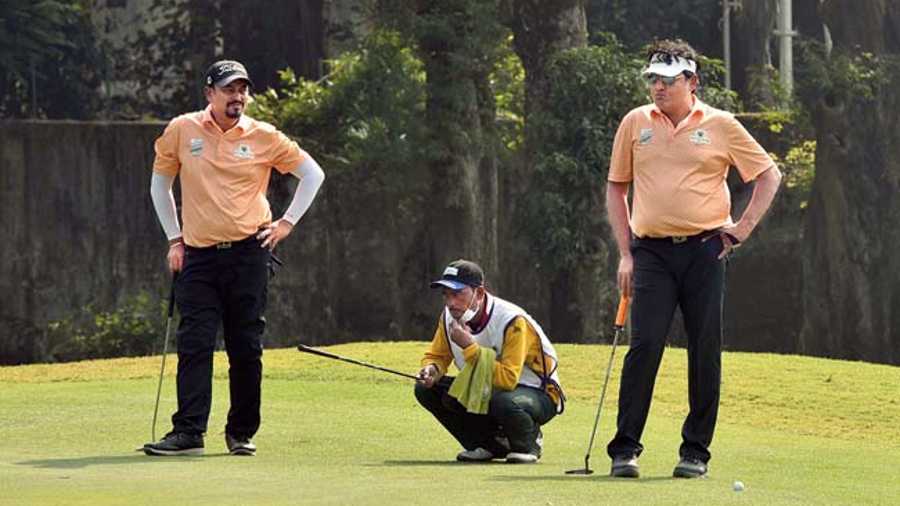 Cleantek odd men out — Tony and Rajat who halved their game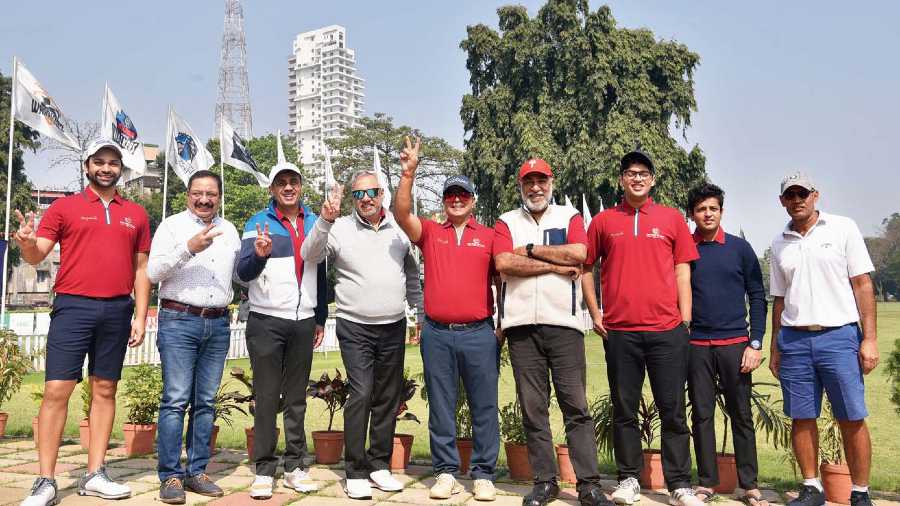 RSH Signature on a roll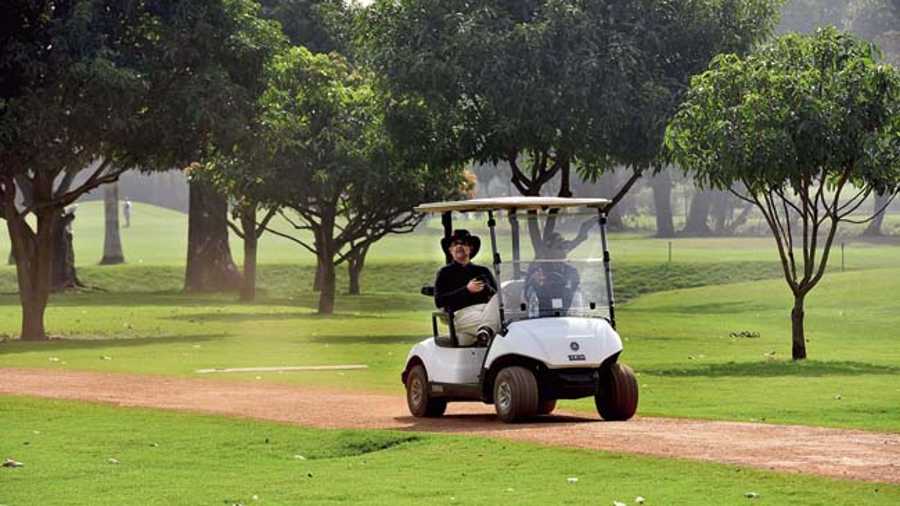 Kaushik Chatterjee and KK Baheti won big for the Verdant Colts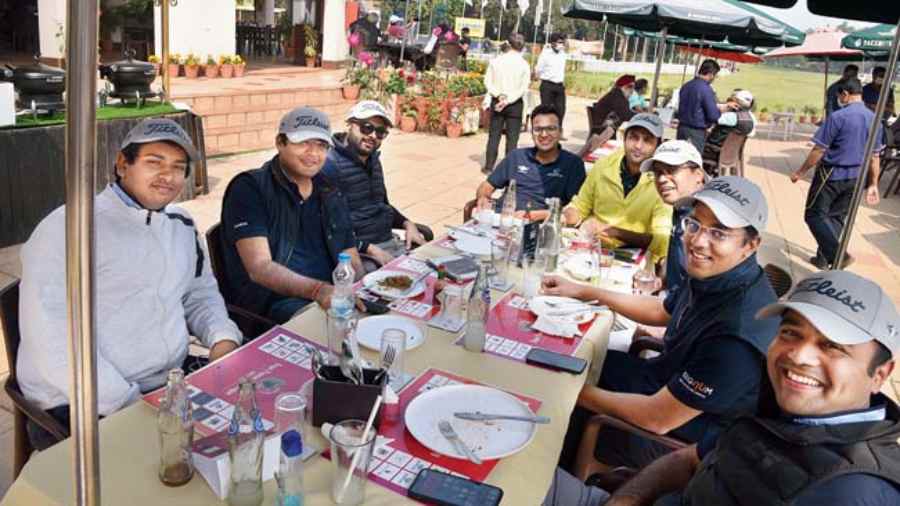 Jutify Jets, good losers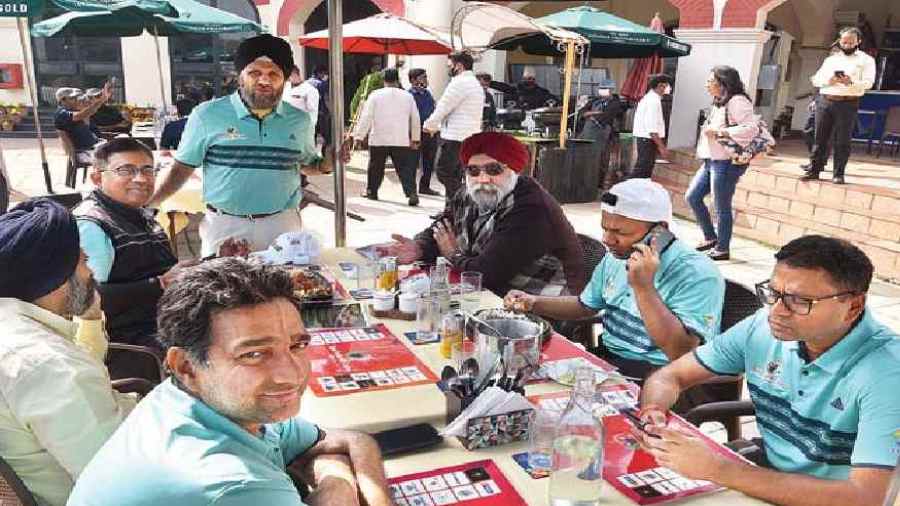 Emami G8 — not getting the combination right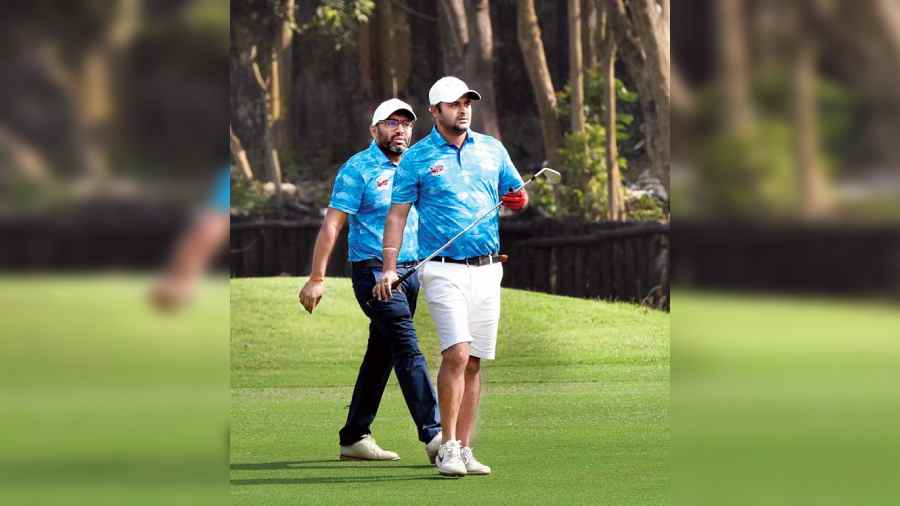 Ramanjeet Chattha (in front) and Dharmesh Vora — White Walkers
Pictures: B. Halder