Hawkeye has been the butt of many jokes ever since he first appeared in the Marvel Cinematic Universe. If someone had told us back then that the character's swansong would make for one of Marvel's most heartwarming shows, where the ace archer takes on a non-Earth-destroying crime syndicate, handles a protege and tries to get back to his family on Christmas, we probably would have laughed. But with just the last episode left to go, Hawkeye stands out among Marvel's small screen outings, proving its ability to make us care about secondary characters, introduce new ones and tell stories that don't navigate the fate of the multiverse — even as it sets up multiple story arcs for MCU's future.
The show also wraps up a busy year for Marvel on Disney Plus, which also gave us the mind-boggling WandaVision, the subpar The Falcon and the Winter Soldier, the wildly entertaining Loki and the fascinating What If…?. But Marvel is just getting started with its small-screen adventures. Here's a list of MCU's upcoming small-screen projects that we are really excited about.
Moon Knight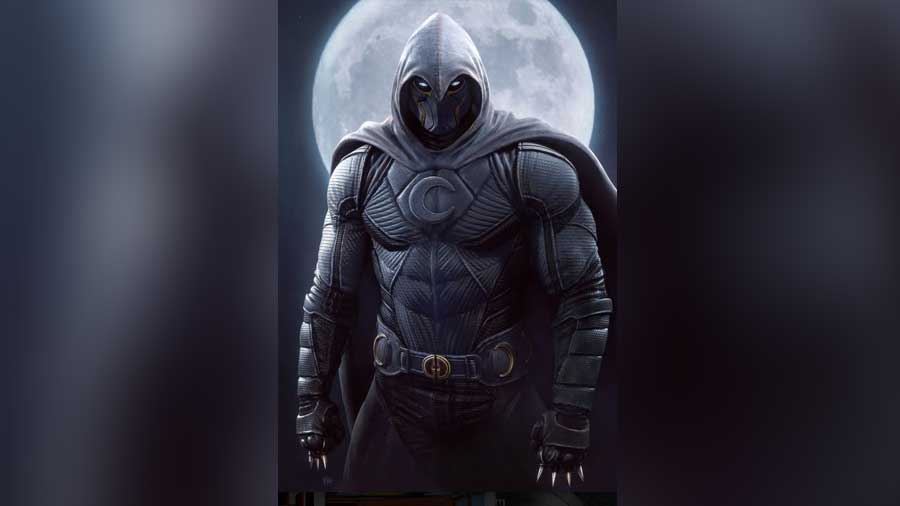 Marvel
As compelling a hero as Moon Knight is, it's Oscar Isaac's casting that has us really looking forward to it. We think Marvel couldn't have found someone better to play the vigilante dealing with dissociative identity disorder. Although not much is known about the project except its 2022 release date, this hero seems poised to battle conflicts, both external and internal. And after his last Marvel outing (we know you would rather forget his turn as Apocalypse in X-Men: Apocalypse) we really hope the man gets the chance to show his acting chops.
She-Hulk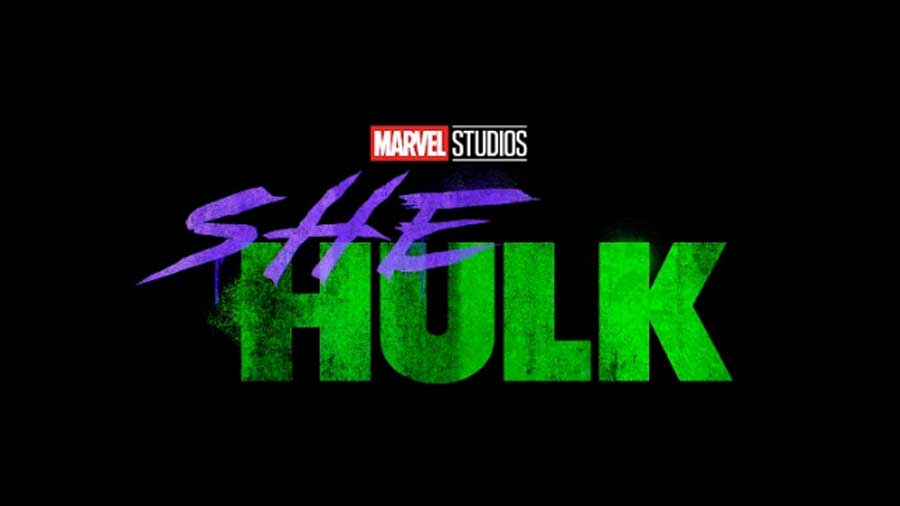 Marvel
Tatiana Maslany's Jennifer Walters seems to be just an (not-so) ordinary lawyer in the first look Marvel released, before we see a more beefed-up version of her seeking 'greener' pastures. The clip has us asking multiple questions, including the series' place in the timeline, considering that Mark Ruffalo appears in his 'Professor Hulk' form like in Avengers: Endgame, as opposed to his human form in the Shang Chi mid-credits scene. We are also keen to know how Marvel plans to handle the return of Tim Roth's Abomination, and sincerely hope that the studio does a better job than its last solo project with the green monster.
Secret Invasion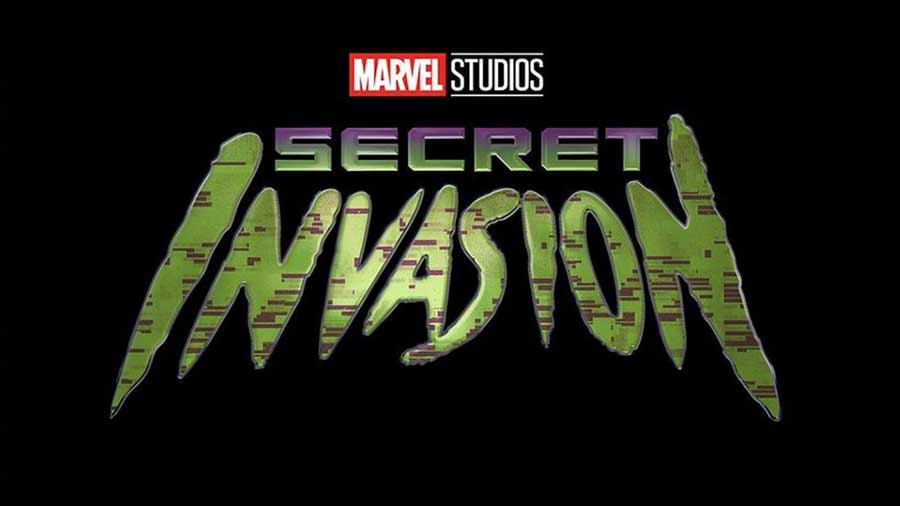 Marvel
The Skrulls infiltrating Earth in this show seem to be good guys, as hinted at in Captain Marvel and Spider-Man: Far From Home, but in the comics, they used their shape shifting abilities to transform into every superhero and capture the planet. We're excited to see how Marvel explains this dichotomy, and reveals the crucial MCU events they have been behind, disguised as the heroes. We are excited about seeing Samuel L. Jackson back as Nick Fury, Ben Mendelsohn as Talos (you met him in Captain Marvel) and Cobie Smulders as Maria Hill, and we are even more excited about it bringing Olivia Colman and Emilia Clarke into the MCU!
Ms. Marvel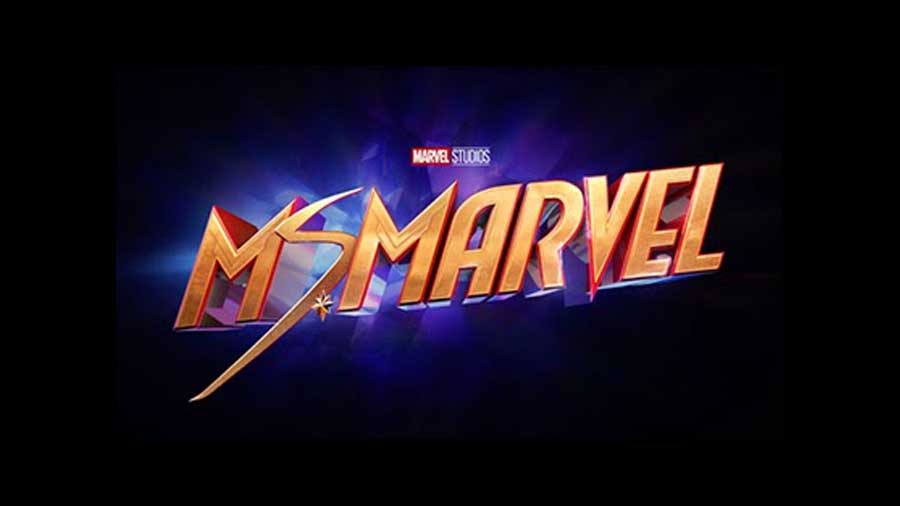 Marvel
Although Canadian actor Iman Vellani doesn't have a huge body of work to showcase, she looks at home as Kamala Khan, the 16-year-old Pakistani-American girl who becomes Ms Marvel. Incidentally, Vellani is also the daughter of Pakistani immigrants, making her casting feel even more authentic. While the first look mostly shows the superhero fan's obsession with Carol Danvers' Captain Marvel, we particularly love how Marvel sneaks in more meta self-parody by showing ordinary people cosplaying as the Avengers. After Black Panther and Shang Chi, we're also interested to see how the studio will incorporate South Asian representation, as Khan's relationship with her conservative parents and her faith is crucial to her story. Come Summer 2022, this show will also play a huge role in setting up The Marvels.
The Guardians of The Galaxy Holiday Special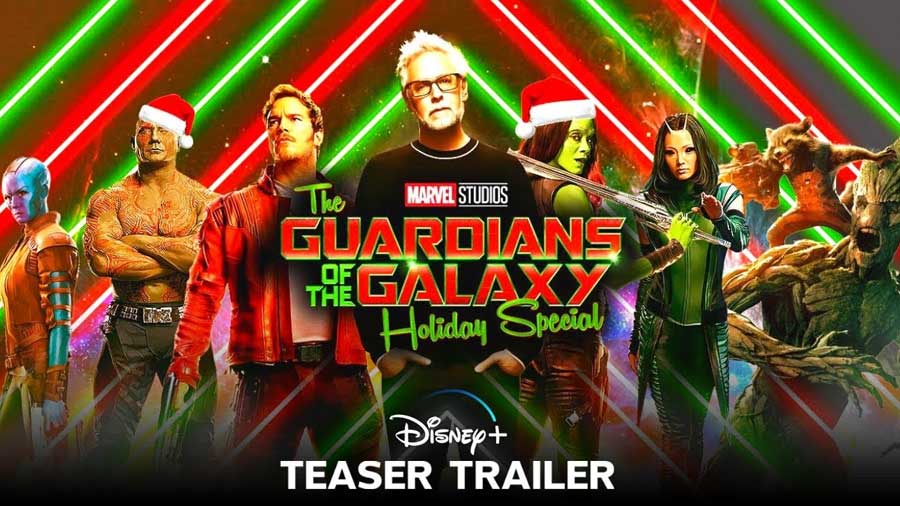 Marvel
There is a distinct party vibe in everything that involves the Guardians of the Galaxy, so a holiday special featuring one of our favourite superhero team ups, written and directed by James Gunn, already has us looking forward to next Christmas. Set between the events of Thor: Love and Thunder and Guardians of the Galaxy Vol. 3, with the entire cast reprising their roles, we're intrigued to see this adventure that Gunn has been publicly obsessed with adapting onscreen for years.
Ironheart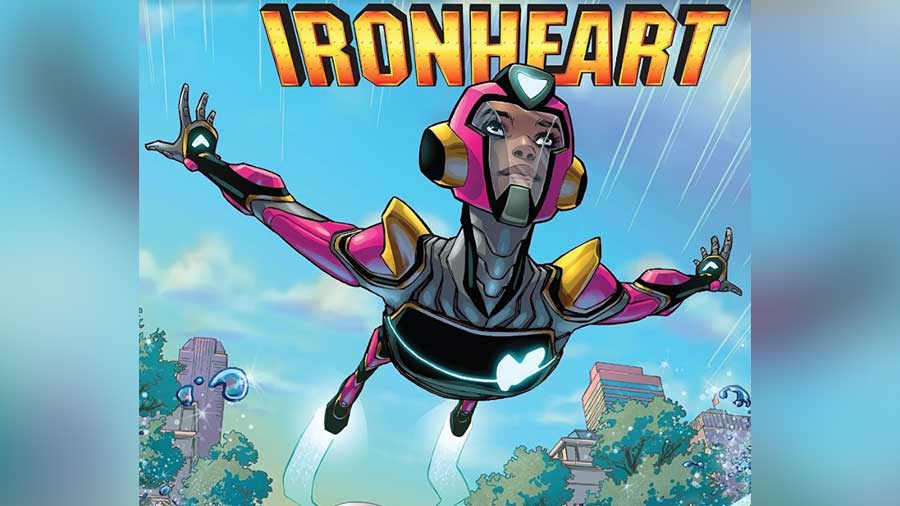 Marvel
After being in development since 2018, this show is finally set to begin production in 2022. Barely anything is known about the project apart from the fact that Dominique Thorne, who was cast as Riri Williams aka Ironheart in Black Panther: Wakanda Forever (also in production) will be reprising her role in it. We are eager to find out how this show will adapt the comics, where Tony himself mentors Riri (fingers crossed for Robert Downey Jr appearing as a hologram mentor).
What If…? Season 2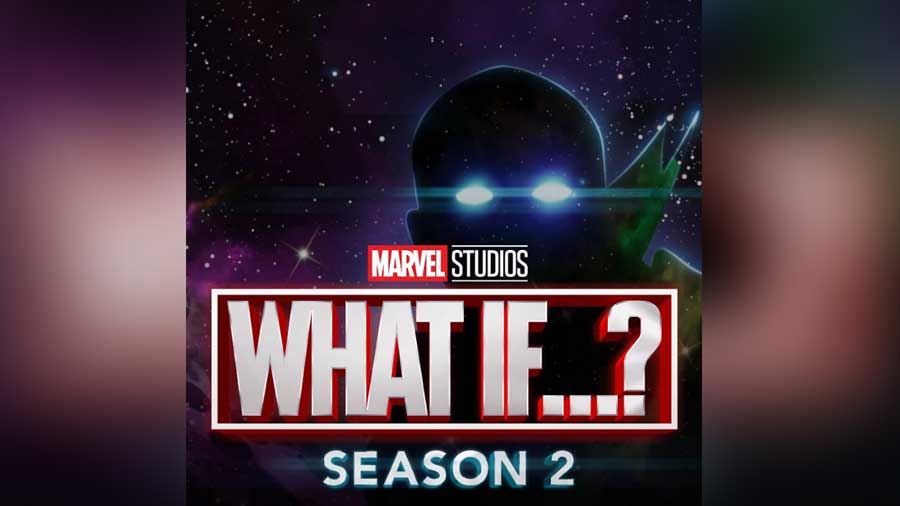 Marvel
The first season of What If…? kept getting better with each episode, culminating in one of the most aesthetically beautiful and thematically gripping finales of the MCU. It was natural that The Watcher's tale would be green-lit for another outing, given the endless depths of the Multiverse left to explore, and the plethora of source material left to be adapted. With a Fantastic Four movie in the works, we wonder if this season might give us a prelude to one of Marvel's greatest team ups, potentially weaving in the storyline where Spider-Man joins them.
X-Men '97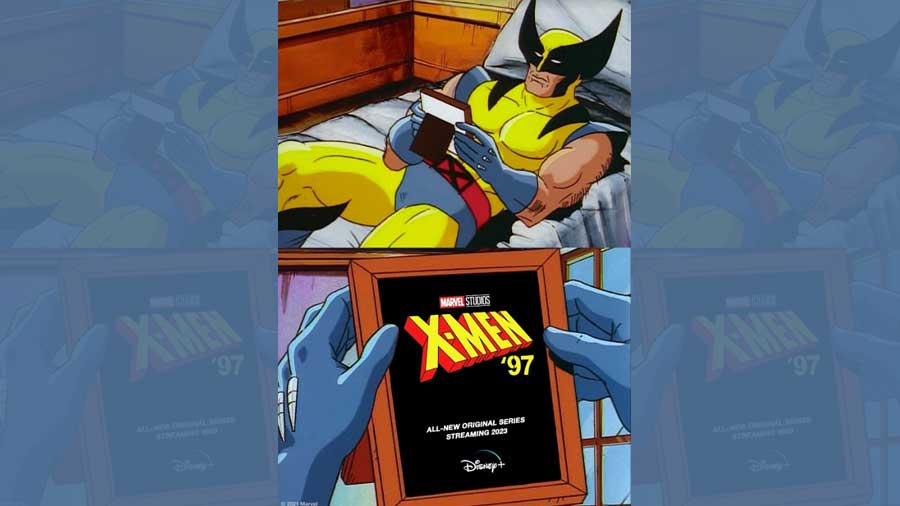 Marvel
If the name and the poster are anything to go by, Marvel is interested in bringing back one of the most coveted superhero cartoons in history. Running from 1992-97, everything from the theme to the animation of the original X-Men cartoon was iconic. With a 2023 release date, we hope to see the series pave the way for the X-Men finally making their live action appearance in the MCU, and hopefully do justice to the Dark Phoenix saga after Fox completely butchered it. We also hope that some executive at Marvel reads this and convinces Hugh Jackman to voice Wolverine.
Armor Wars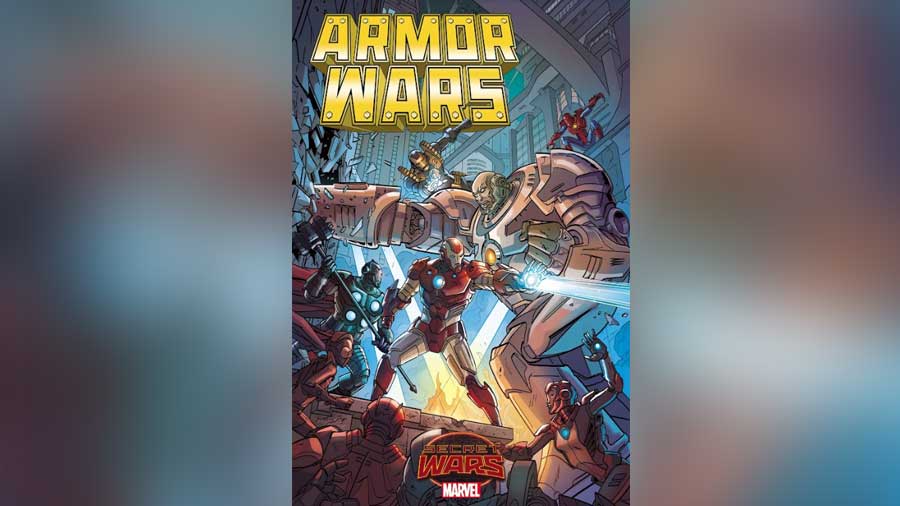 Marvel
The death of Tony Stark was clearly a turning point in the MCU, and we are nowhere close to realising the full extent of its impact. Based on the brilliant comic series of the same name, Don Cheadle will return as James Rhodes / War Machine to prevent Stark tech from falling into the wrong hands. If the rumours are true, we might just get to see the return of Sam Rockwell's Justin Hammer, a villain we so love to hate.
Echo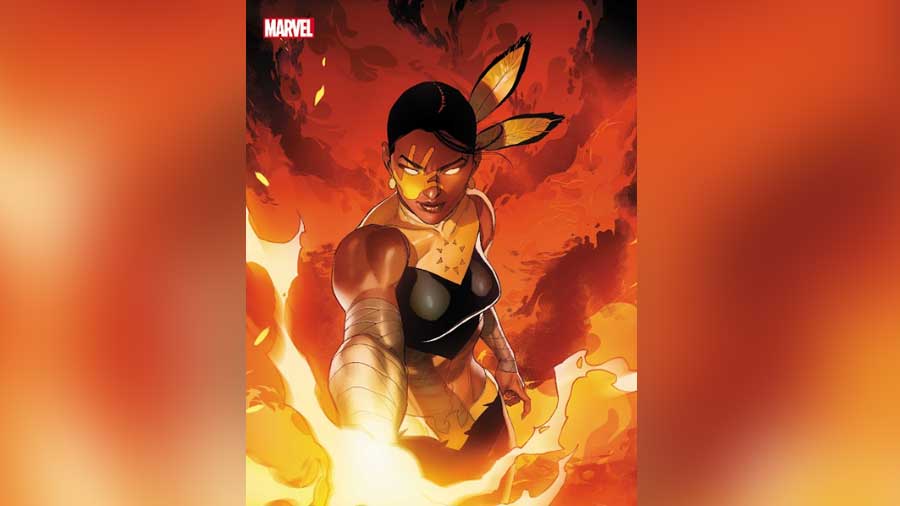 Marvel
Hawkeye has done a great job of introducing Maya Lopez's Echo to the MCU. We want to see more of her arc from the comics, where she stands up to Wilson 'Kingpin' Fisk who raises her as an assassin. Moreover, would it be too much to ask for this show to be a segway for bringing back Daredevil and Wilson Fisk's conflict into the MCU?
Agatha: House of Harkness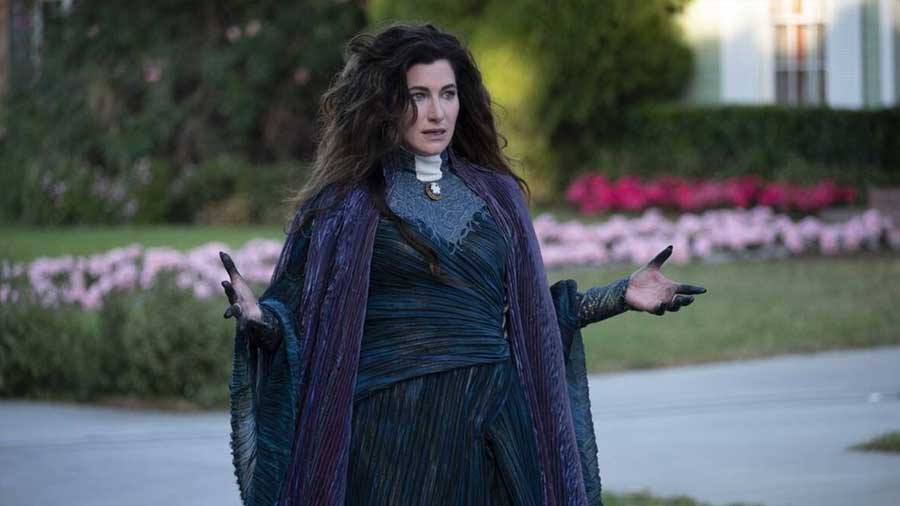 Marvel
Somehow, the best part of WandaVision was neither Wanda, nor Vision. It was Agatha all along! Kathryn Hahn shone as the sorceress pulling the strings behind Wanda's transformation into the Scarlet Witch, and the prospect of getting an entire show that explores her scheming perspective is the gift we didn't know we needed.
Spider-Man: Freshman Year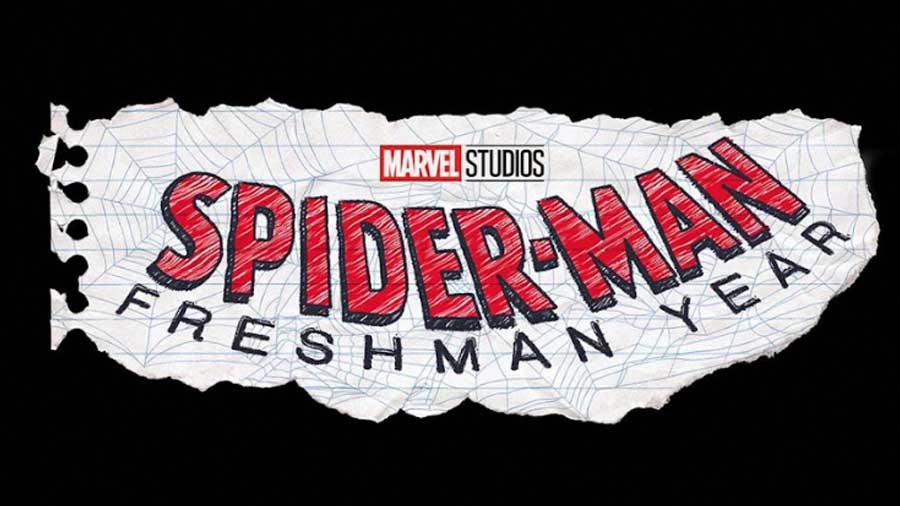 Marvel
Introducing a post-bite Spider-Man with a pre-murdered Uncle Ben does have its benefits, but there is a certain magic in a teenage Peter Parker struggling with his newfound powers, that can't be substituted. We can't wait to see the dedicated animated series exploring the character before he was introduced in Captain America: Civil War. Considering that our favourite Spidey is just a friendly-neighbourhood one, having more of Peter's adventures (in the self-sown suit) from his comic book origins will certainly be worth the wait.
I Am Groot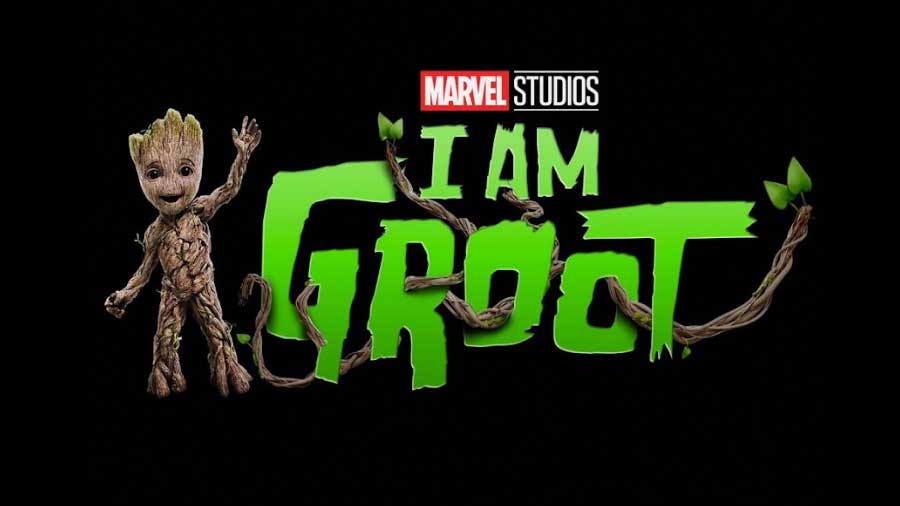 Marvel
Groot is one of the few characters that holds his own among multiverse-destroying threats. The adorable tree-alien will get his own show, featuring multiple shorts, each comprising a different misadventure from Groot's growing up years. Needless to say, this project will give us more of baby Groot, bring in a whole lot of 'awws', and scale Marvel's merchandise sales to new heights.
Also in the making:
Marvel Zombies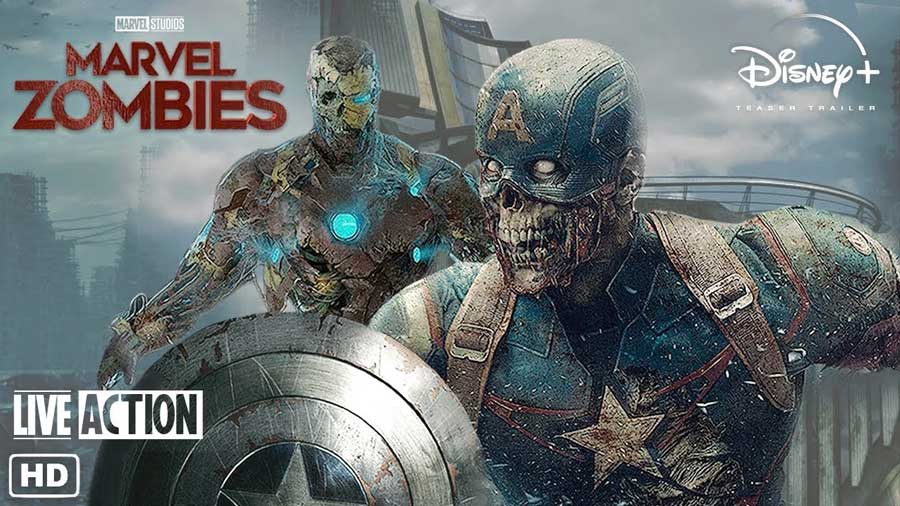 Marvel
What If…? Gave us a taste of the mayhem that would ensure if Earth's Mightiest Heroes turned into zombies in one episode. Now there is an entire series in development on the premise.
Untitled Wakanda Series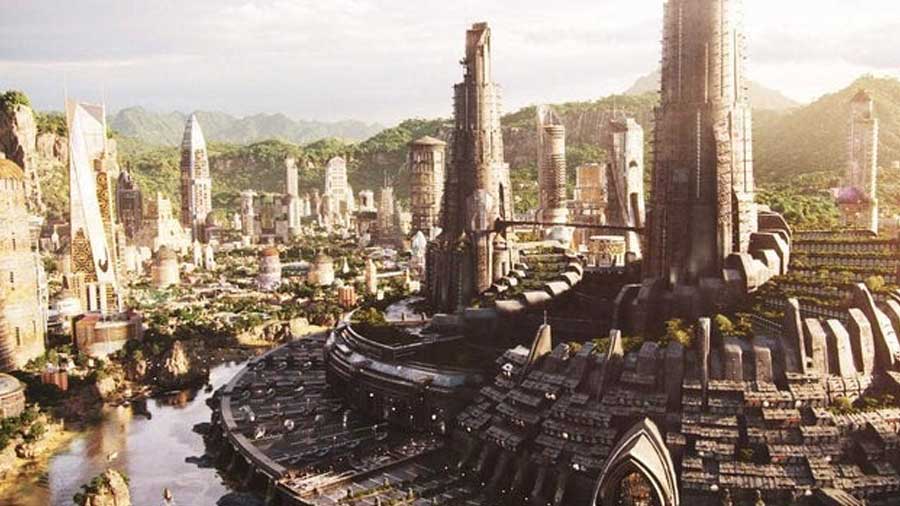 Marvel
Nothing is known about this still-in-development project to be helmed by Black Panther director, Ryan Coogler, except that it is set in the magical land of Wakanda, and Danai Gurira will be returning as Okoye.