Late for school? It's September 1, and as a Potterhead, being late is not an option! After all, it is Back to Hogwarts Day. So, set aside those daily chores, treat yourself to essential Potterverse merch (because you're not just a fan, you're fam), and indulge in a mega binge-watching session to celebrate. TGIF already! Go Potter, party hard.
Enter the zen-zone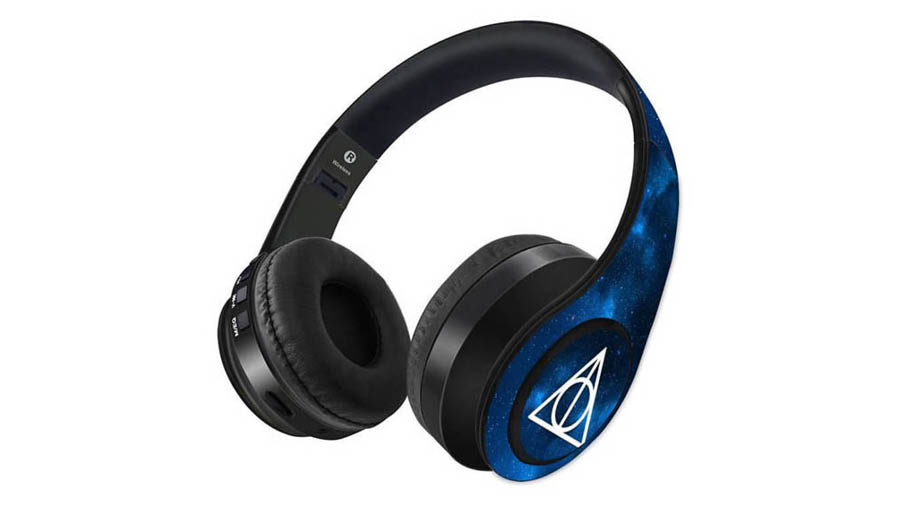 The Deathly Hallows headphones
Redwolf
Today calls for a Potter rewatch and re-read, and nothing else. And what's a better partner than these Deathly Hallows headphones that promise passive noise isolation aka zen?
The 'proud Potterhead' lewk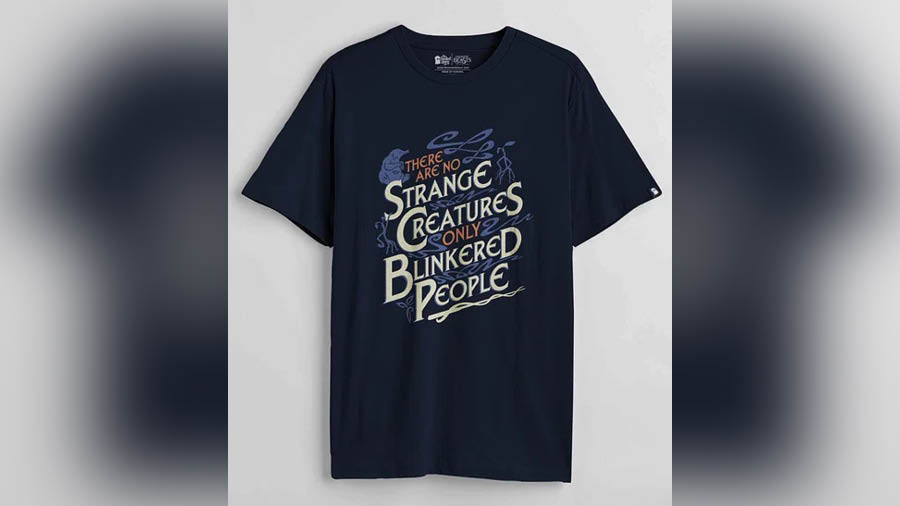 Harry Potter T-shirt
Souled Store
Wearing a cutesy and comfy Harry Potter themed T-shirt that states-out-loud whether you are a Gryffindor or a Slytherin, Ravenclaw or a Hufflepuff — well this day demands the outfit situation to be sorted, and Souled Store seems to have quite a few options.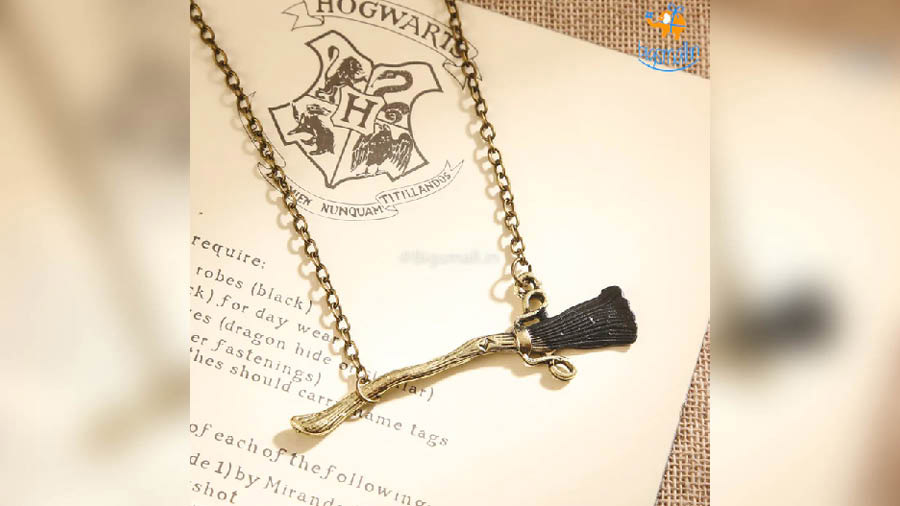 Quidditch Broom Chain
Bigsmall.in
And while sorting the look of the day, what's a fit check without the perfect accessory? This Quidditch Broom Chain is quirky, nostalgic, minimalistic and just what it takes to complete the look.
Tucked, comfy and ready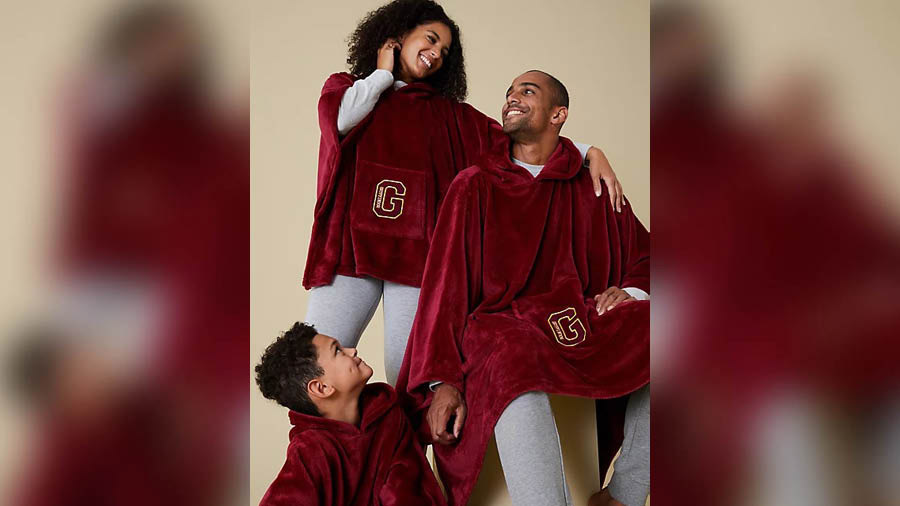 Gryffindor monogrammed hooded blankets
Marks and Spencer
These Gryffindor monogrammed hooded blankets are just so soft and cosy, exactly what we need to slip into, pull the popcorn closer and teleport ourselves to Platform ¾. The kangaroo pockets add to the pro list. Since The Winter is Coming, this is quite an investment buy, what say? If you are not a Gryffindor, worry not. Marks and Spencer has other Potter-themed hooded blankets too.
Time to practise 'Wingardium Leviosa'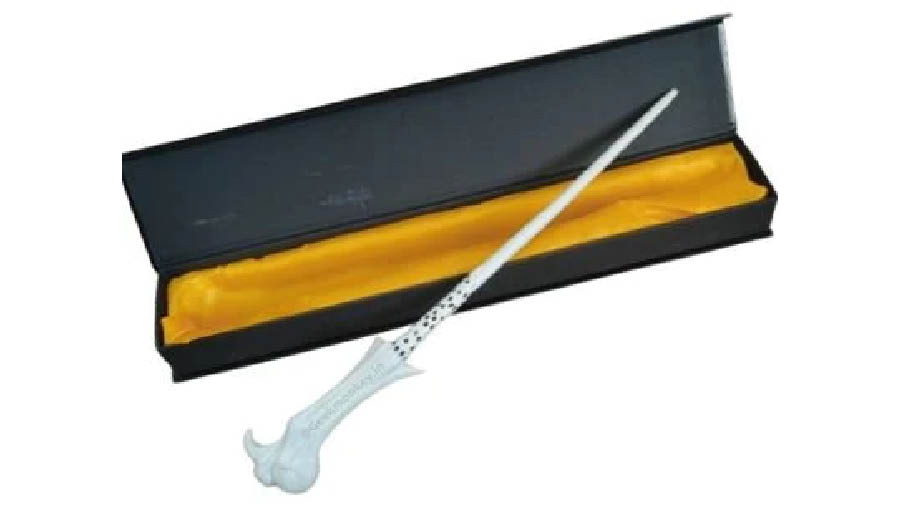 Harry Potter wand
Geek Monkey
Are we even a Potterhead without a wand? Imagine Professor Snape to Hagrid, Hermione Granger to Harry Potter himself tch tch-ing at the very thought of it.
Whatta mug-shot!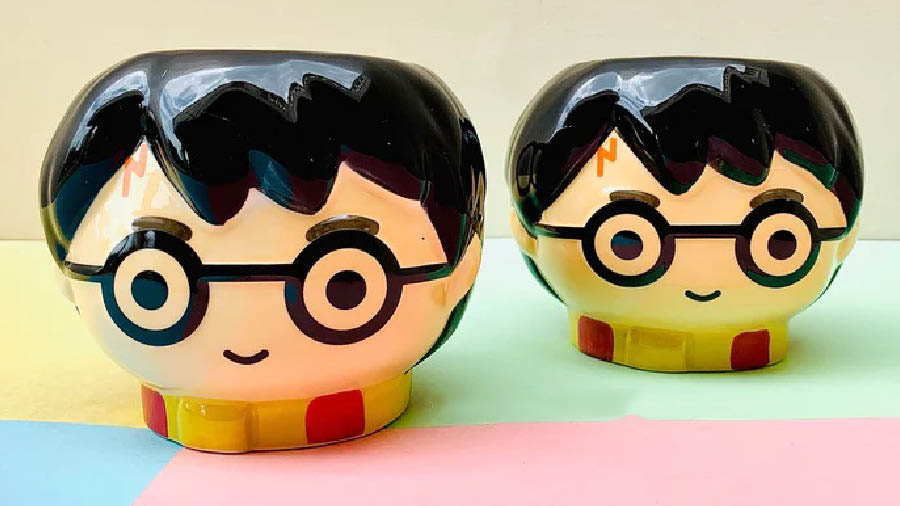 Harry Potter mugs
Tiny Miny Mo
Pour the Butterbeer (recipe right below) in this 3D ceramic mug that looks like Harry and raise a toast to J.K Rowling for the magic and marvel.
A Potter party without Butterbeer? What!
Not a chance, and here's the recipe. Go whip quick!
P.S. We have nothing against Pumpkin Juice.
This concoction is not just for the Slytherins, for us too
It's for every adult Potterhead. Quickly take stock if you have tequila, lemonade and few other ingredients, and make this simplicious Slytherin Mischievous Margarita, and say cheers to a franchise that has not lost its shimmer till date.
Feast on a pasta recipe from the Harry Potter cookbook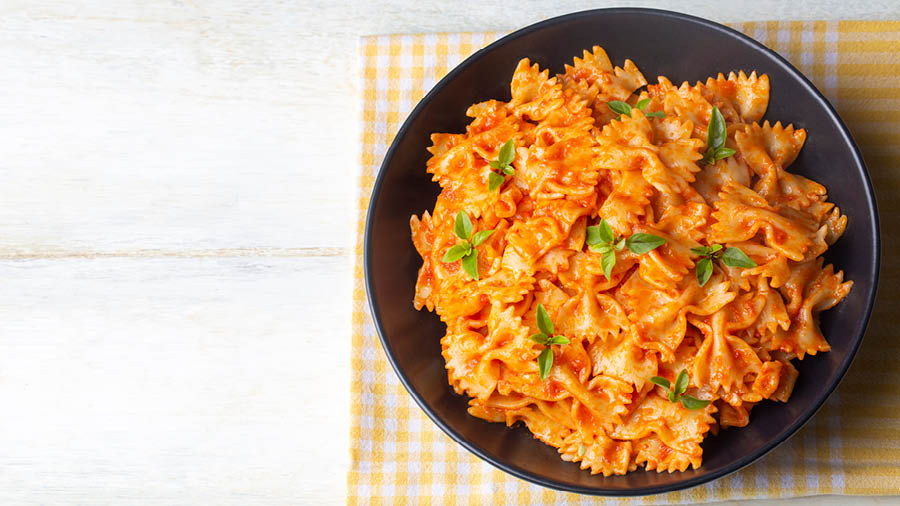 Pasta
Shutterstock
Since the sip-situation is sorted, what's on the plate needs to be zeroed in too. How about a delish pasta recipe from the Harry Potter cookbook? The Healthy Hogwarts House Pasta also comes with a vinaigrette tip. And since this recipe is made with farfalle pasta that look exactly like bow ties or butterflies (all on your imagination), it reminds you of bow ties Harry and Ron had to wear to the Yule Ball, a mention that's also in the cookbook. How cool!
Find the recipe here.
Let's play Lego, before calling it a day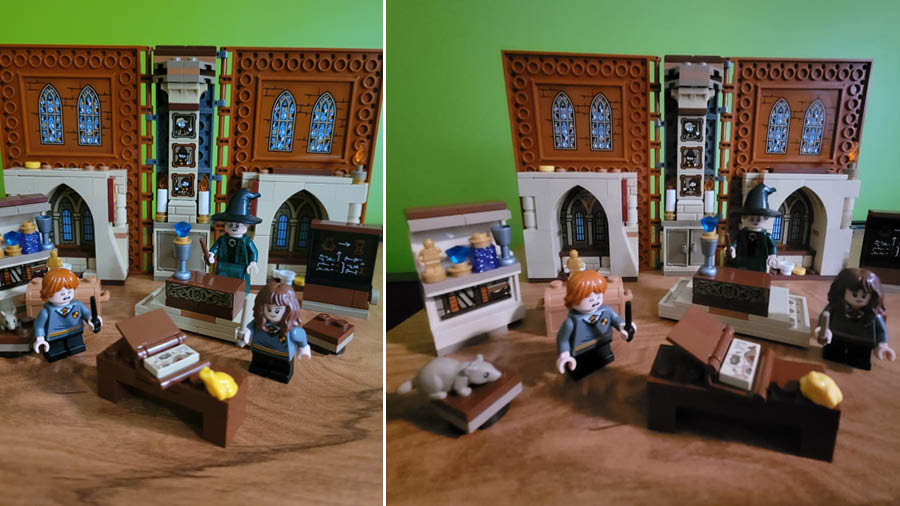 A Lego set
Nykaa Fashion
The Back to Hogwarts Day has to end with a bang. And this Lego set fits in perfectly. Don't let the world fool you by talking into "Lego is for kids" or "couldn't at least find an adult-appropriate one". There's no age for lego like there's no age to be as madly engrossed in the Potterverse.