85 Lansdowne, the multi-brand designer store on Sarat Bose Road has recently launched their pret line called 85 Pret in association with YFLO Kolkata. They have been showcasing well-known designer labels for over a decade now and have now forayed into pret to meet the demands of a changing lifestyle post-pandemic. Bringing together a host of labels from all over the country, the offering has easy-breezy silhouettes, streetwear, resort wear, occasionwear and semi-formals. The Telegraph checked it out.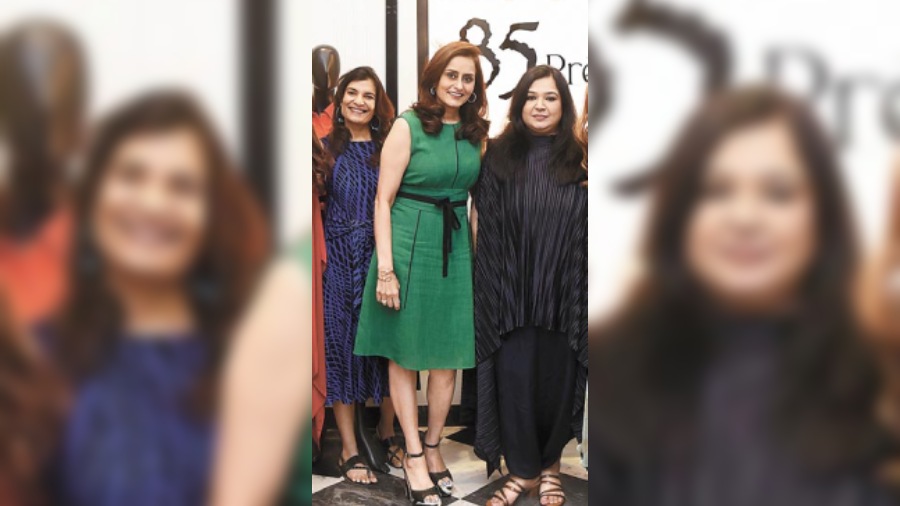 (L-R) Pooja Goenka and Shalini Nopany with designer Pinki Sinha at the launch. "The whole idea post-pandemic is people are looking for easy fashion. Our idea was to respond to the requirements of the market. The pret section is a result of that, where everything is very easy to pick up, fashionable and chic. Selecting the brands was quite an intense process. We have got customer feedback of curating a very edgy collection for this section. A lot of these brands do not exist in the city, so it is an unique opportunity for people to get them at 85. We have many sustainable brands, too, displaying handwoven khadi or linen. Nowadays, fashion is no longer restricted to age brackets, so our collection caters to women of all age groups. We thought YFLO is a perfect platform to launch 85 Pret because all members are fashionable and passionate about fashion. They follow trends. We collaborated with designer Pinki Sinha to put the collection together," said, Shalini Nopany, director, 85 Lansdowne and Pooja Goenka, wholetime director, 85 Lansdowne.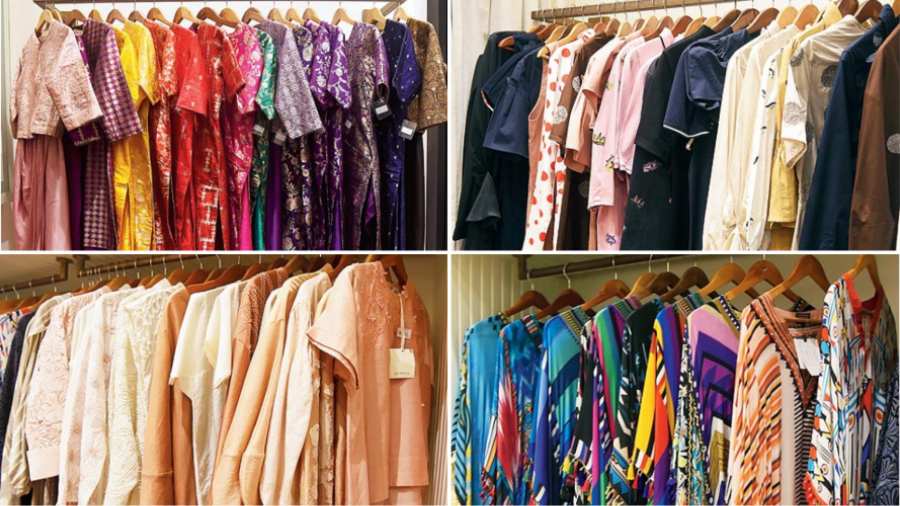 (Clockwise from left) Vishwa by Pinki Sinha showcased Indian ethnic and Indo-western silhouettes made of Benarasi fabric in bright hues and jewel tones; Lecoanet Hemant displayed quirky prints and streetwear; First Resort had resort and lounge wear; Dhi showcased applique and embroidery work on a pastel colour palette.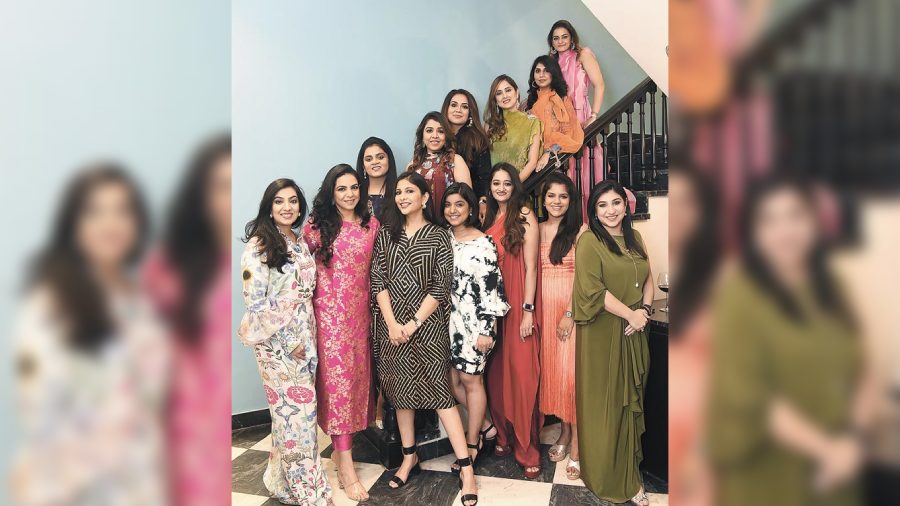 Members of YFLO Kolkata got into 85 Pret. "I think 85 Lansdowne has always been one of those stores which has been associated with fine couture. Since their idea was to launch a new pret line, they associated with YFLO members keeping in mind their target clientele. We were happy to associate with them as our festive calendar is all about fashion, styling and make-up events. They have brought many new designers in the city in this segment, giving ample options to clients for their festive picks," said Shilpa Sethi (third from the top), chairperson, YFLO Kolkata.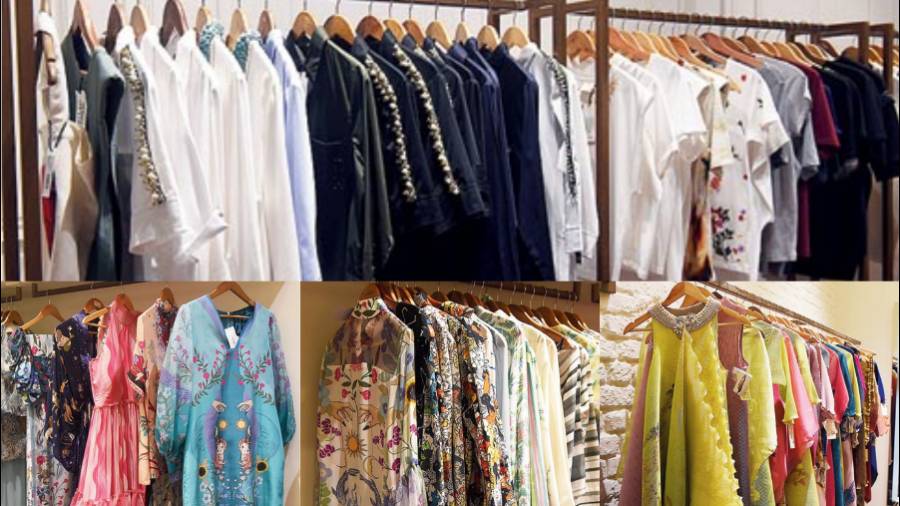 (Clockwise from left) Pallavi Swadi's accessorised shirts and T-shirts; pleated ombre outfits and asymmetrical dresses from Kiran Uttam Ghosh; cat prints, florals and stripes from Dev R Nil; Limerick's easy-breezy printed outfits.
Pictures: B. Halder