If a smartphone company comes forward and promises four years of Android upgrade and five years of security patches, it means two things. First, a company is putting its reputation on the line. Second, the phone should be able to handle four years of Android version upgrades. This is as good as it gets on Android phones. And this is what Samsung is offering on its Galaxy A53 5G, which has a good chance of turning out to be among the top three Android mid-range phones of the year.
Sure, you have the price comparisons with other Samsung phones or even IQOO9 SE but think of it this way, nobody buys a phone at full rate these days. There are offers, credit/debit card deals and bundling of goodies…. What Samsung is going big on is all-round performance. Right, you may have heard the same about other devices but bear with me.
Long-term benefits
I have already mentioned the bit about Android updates, which basically means the phone should look good till 2025-26. To make it work that long you need to be armed with a good display, which in this case packs in more punch than most mid-range phones. It's FHD+ Super AMOLED 6.5-inch display that gets very bright, to the point of 800nits. Having 120Hz refresh rate ensures good scrolling as well as an improved gaming experience. In the audio department there is a win and a compromise — stereo speakers are in but the 3.5mm headphone jack is out. Well, all brands will move to wireless earbuds sooner or later; it's happening and a completely unavoidable trend.
There is also IP67 rating for water and dust resistance. It means, the device can stand up to one metre of freshrwater for up to 30 minutes. That's sufficient and that's something OnePlus is not offering officially on its highly priced OnePlus 10 Pro 5G. There is Gorilla Glass 5 protection to take you through the years.
Also there, enough 5G bands for support when the technology launches in India, hopefully in some pockets by end of this year. My only quibble is not-so-great haptic feedback.
Meant for all-round usage
Exynos 1280 powers the phone. Exynos is Samsung's own chipset. And it gets criticized for all the wrong things — burnt toast to beer supply in an obscure pub. It's that weird. Frankly, Exynos works smoothly for the everyday user. I have had phones with Exynos and they are doing well even after two-odd years. Agree, gaming may not be the best on this phone all the time, especially graphic-intensive titles but Samsung is not projecting this as a gaming phone. This year or the year after, we will still be on social media, taking pictures, ordering cabs and food, watching films and listening to music. These get done without any delay. In case you want a Snapdragon chip, there are a number of options from Samsung, including Galaxy A52s. And if you are really, really looking for the best performance without breaking the bank and willing to shift to iOS, then the new iPhone SE is there, which can beat any flagship Android device any day.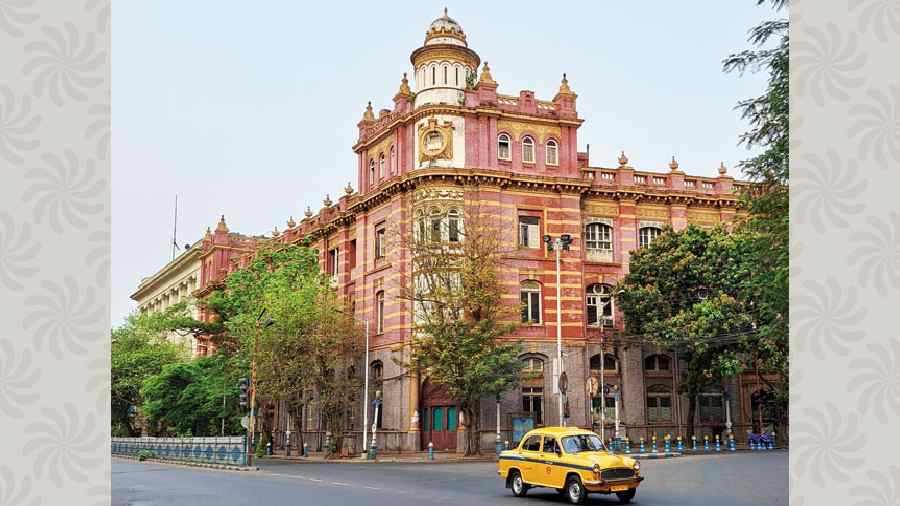 There is zero shutter lag while video recording comes with good stablisation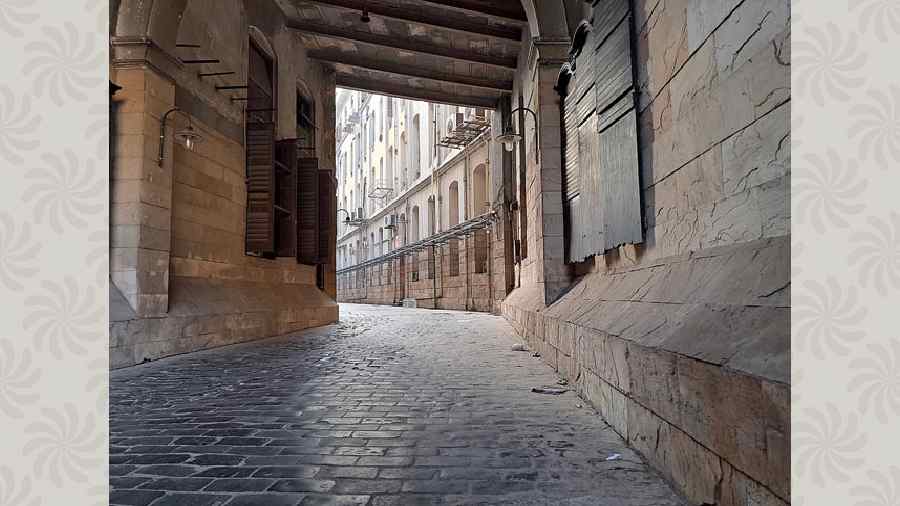 The phone captures light perfectly and has good HDR performance
Colour science and object eraser
The last many years have been spent taking photographs on different Samsung phones during which I have seen a drastic improvement in colour science. The company has perfected its cameras to take on rivals and at flagship level, competes with the iPhone. Here, you get 64MP main camera with 12MP ultra-wide and 5MP each of depth and macro.
There is very good dynamic range when you shoot against the sun, coming away with clear shots and without any lag. Even low-light photography is so good that you hardly ever have to use the night mode. I use phone cameras a lot and frankly, this is an impressive set. The ultra-wide too is capable even though there is a small degree of colour shift while switching between main and ultra. Though not a big fan of macro, this has been an exceptional phone. The 5MP macro camera is good and has good depth.
On the video front, I have been enjoying OIS while shooting 1080p@30fps while the phone can also record 4K@30fps. That's not all, the microphone picks up sounds well and the camera has good integration with Snapchat filters.
Most of the camera tricks are also available on the front 32MP camera, which offers good skin tones and doesn't make everything appear artificial.
Samsung's new trick (though Pixel has been doing it for sometime) is called object eraser, which can remove photobombers and unwanted objects from the frame. It's still in early stages but the basic function works well.
Should you buy it?
That a 5,000mAh battery can come with such a compact phone is an achievement. The battery also supports up to 25W fast-charging, though there is no charger in the box. Most phone users won't play Genshin Impact on the phone, so it's no point getting worked up over the processor. You will be able to, in fact, play most top games but maybe not at the highest graphic setting. But where compromises are not made is everyday performance. And that's where Samsung wins brownie points. Years of software support and top camera performance form Galaxy A53's winning formula. It's a marathon runner.
At a glance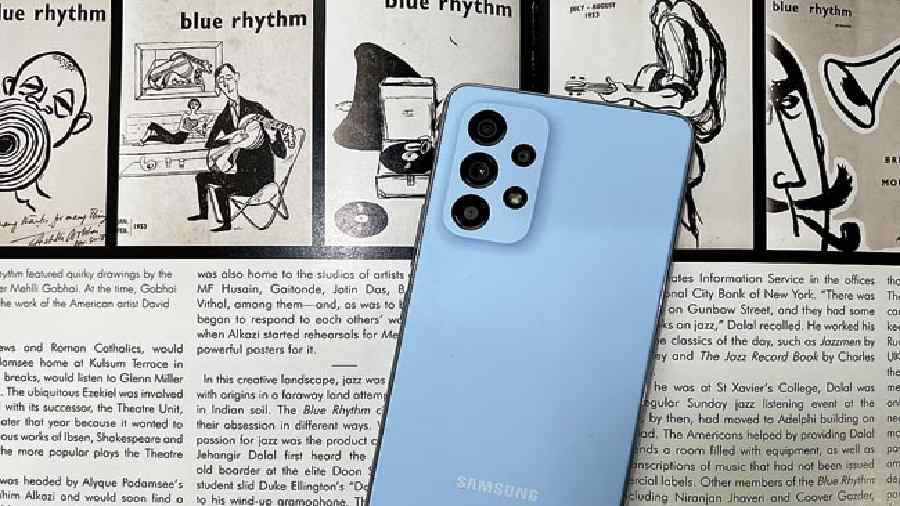 Device: Samsung Galaxy A53 5G
Price: Upwards of Rs 34,499
High notes
• Long-term Android and security upgrades
• Best screen in its category
• IP67 rating for water and dust resistance
• Excellent battery life
Muffled notes
• Haptics could have been better
• Bloatware (can be deleted)