As we move towards life beyond the pandemic, Google's search results for 2022 reflect the top queries we had during the year. India recorded all-time high search moments in cricket and football, people came together to celebrate occasions such as India's 75th year of Independence and we also bid farewell to many legendary personalities.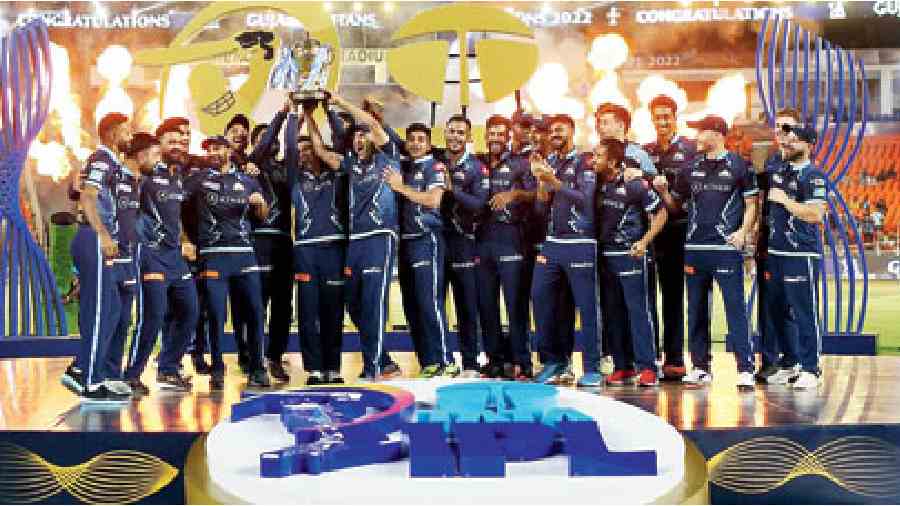 Gujarat Titans won this year's IPL
Category: Trending Searches
Top search — Indian Premier League: Gujarat Titans beat Rajasthan Royals by seven wickets to win their first IPL title. The Titans had to work hard before the auction and then focused on including impact-making bowlers. It proved that tactics can win IPL titles and not just money spent at auctions.
Followed by: CoWIN, FIFA World Cup, Asia Cup, ICC Men's T20 World Cup, Brahmastra: Part One — Shiva, e-SHRAM Card, Commonwealth Games, K.G.F: Chapter 2, Indian Super League
Category: What Is
Top search — What is Agnipath Scheme: It's a scheme to bring in men and women between the ages of 17-and-a-half and 21 for a four-year tenure in the armed forces with a provision of voluntary retention after this period, based on merit.
Followed by: What is NATO, What is NFT, What is PFI, What is the square root of 4, What is surrogacy, What is solar eclipse, What is Article 370, What is Metaverse and What is myositis
Category: Near me
Top search — Covid vaccine near me: It's obviously the search we have all made in the past couple of years.
Followed by: Swimming pool near me, Water park near me, Movies near me, Takeout restaurants open now near me, Malls near me, Metro station near me, RT–PCR near me, Polio drops near me, Rental houses near me
Category: How to
Top search — How to download vaccination certificate: It's an important document that is being checked at many places. For the digitally challenged, this was an important query.
Followed by: How to download PTRC challan, Pornstar Martini how to drink, How to make e-Shram card, How to stop motions during pregnancy, How to link voter ID with Aadhar, How to make banana bread, How to file ITR online, How to write Hindi text on image, Wordle how to play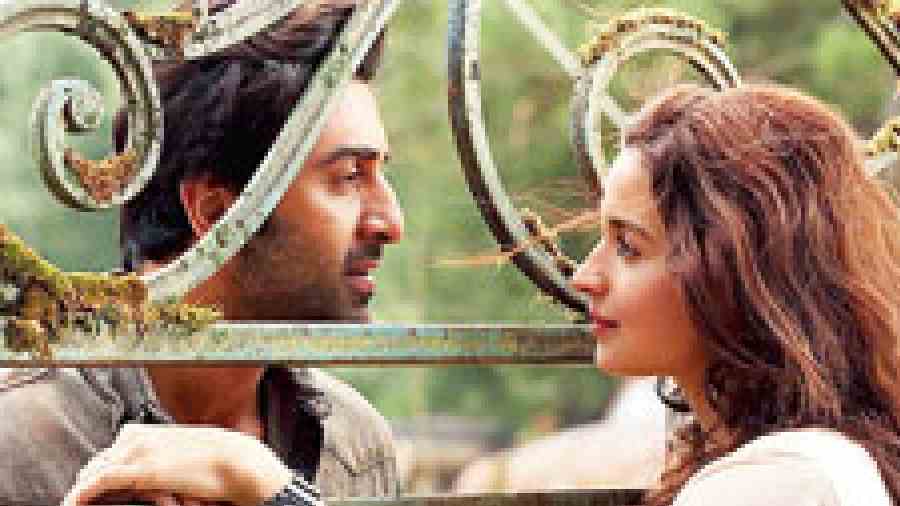 Brahmastra: Part One — Shiva
Category: Movies
Top search — Brahmastra: Part One — Shiva: The movie divided viewers but it did brisk business at the box office. The Ayan Mukerji-directed film starring Ranbir Kapoor, Alia Bhatt, Amitabh Bachchan and Mouni Roy, the first chapter in a trilogy, is packed with pyrotechnics and explores the journey of Shiva (Ranbir Kapoor), who possesses the power of the Agnyastra, and has Alia Bhatt (plays Isha) as his love interest.
Followed by: K.G.F.: Chapter 2, Kashmir Files, RRR, Kantara, Pushpa: The Rise, Vikram, Lal Singh Chaddha, Drishyam 2 and Thor Love and Thunder
Category: Sports events
Top search — Indian Premier League: There were plenty of surprises and this year's edition had powerhouses struggling while debutants did a brilliant job.
Followed by: FIFA World Cup, Asia Cup, ICC Men's T20 World Cup, Commonwealth Games, Indian Super League, Pro Kabaddi League, ICC Women's Cricket World Cup, Australia Open, Wimbledon
Category: News Events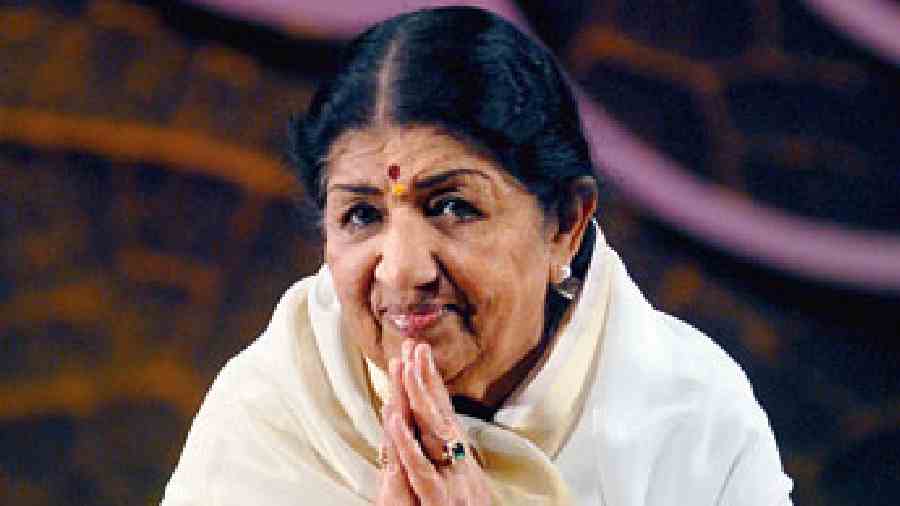 Lata Mangeshkar
Top search — Lata Mangeshkar's passing: Lata Mangeshkar was the voice of screen idols for generations. She began her career at the age of 13 in 1942 and had sung over 30,000 songs in several Indian languages in over seven decade-long career.
Followed by: Sidhu Moose Wala, Russia-Ukraine war, UP Election results, Covid-19 cases in India, Shane Warne's passing, Queen Elizabeth's passing, KK's passing, Har Ghar Tiranga, Bappi Lahiri's passing
Category: Personalities
Top search — Nupur Sharma: The suspended BJP spokesperson was in the news for all the wrong reasons.
Followed by: President Droupadi Murmu, Rishi Sunak, Lalit Modi, Sushmita Sen, Anjali Arora, Abdu Rozik, Eknath Shinde, Pravin Tambe, Amber Heard
Category: Recipes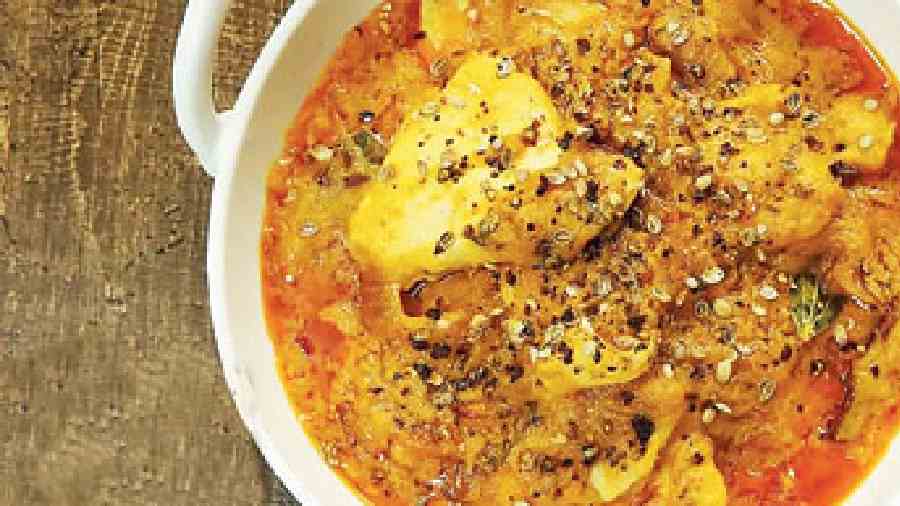 Paneer Pasanda
Top search — Paneer Pasanda: Instead of meat, the recipe involves paneer and somehow it has turned out to be the most-searched recipe.
Followed by: Modak, Sex on the Beach, Chicken Soup, Malai Kofta, Pornstar Martini, Pizza Margherita, Pan cake, Paneer Burji, Anarse