You think you've seen the sun, but you ain't seen it shine, sang Frank Sinatra. I can't help but hum this line while using Google Pixel 7, which is the non-pro version. As the year draws to a close and shopping continues for the festive season, this phone has stolen the thunder of several Android brands.
If you are an Android user, only a few can offer a clean Android experience like Google, which also gives you all the updates regularly. If Google has a new feature, you can expect it to be made available on the Pixel 7 series of phones.
Going by past experience, once you buy a Pixel phone, you will not think of upgrading for years to come. Whether you're coming from an older Pixel phone or maybe you're switching over from a different OEM, I think the Pixel 7 is the phone you are looking for.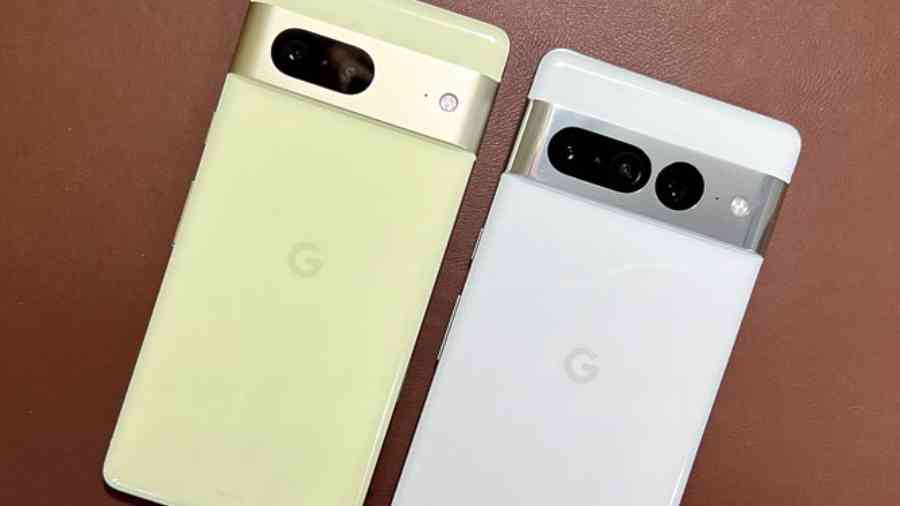 Pixel 7 and Pixel 7 Pro
The Telegraph
Perfect weight and balance
Perhaps the biggest winning feature of the phone is its compact form factor. Sure, having a 6.3-inch FHD+ (1080 x 2400) OLED display is not exactly small but somehow it feels smaller than most phones; the only other compact phone that has checked all the boxes this year is Samsung Galaxy S22.
Also, the weight distribution feels substantially better than on previous Pixel devices.Coming with 90Hz refresh rate on the display, Pixel 7 uses its own Google Tensor G2 processor with Titan M2 security coprocessor. Using one's own silicon ensures better software performance; look at what Apple has done with its own silicon, leaving competition behind by miles.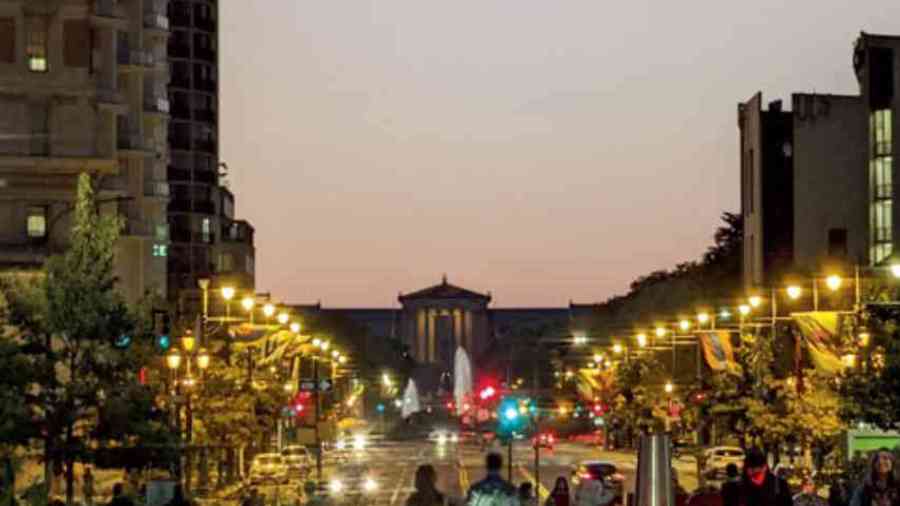 The main camera can handle the golden hour without any issues
The Telegraph
Google knows what it wants to deliver and having its own silicon ensures all these features work well. There is improvement on the AI and machine learning front and also improvement in the graphics department as well as battery efficiency. Besides that, you're getting eight gigs of RAM and up to 256 gigs of storage, which should see you through a few years. Personally, I would have liked a higher 512MB variant but I guess Google is all in on Cloud storage.
The display is about 25 per cent brighter with up to 1,400 nits of peak brightness, which makes colours super vibrant while the 90Hz refresh rate is just as smooth as the 120Hz refresh rate on the pixel 7 Pro. You won't feel any significant difference.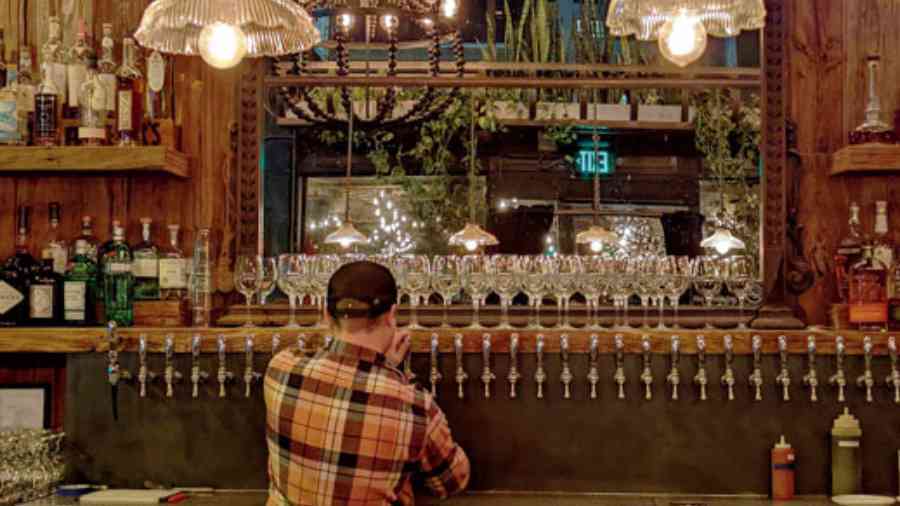 In situations where most Android phones fail, the Pixel 7 can lighten up photos using software chops
The Telegraph
The camera bar on the back, just like on the 7 Pro, is made out of aluminum which looks premium and since this phone doesn't have a dedicated telephoto lens you're only getting an ultra wide and the main wide camera. The overall build quality is superb and the matte finish on the frame looks nicer than the one on the Pro and I think it'll show less scratches if you're not keen on slapping on a case. There is, of course, a fingerprint reader which appears to unlock quicker and there's also face unlock which works well.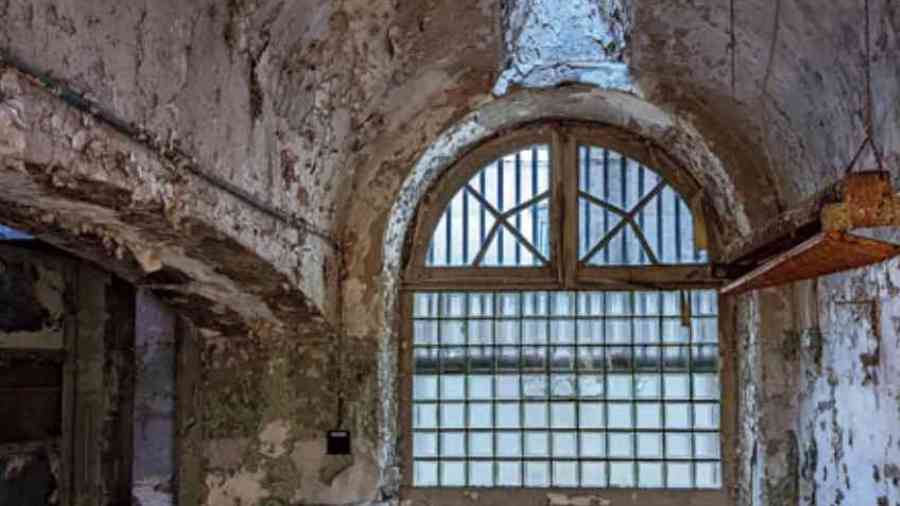 Colours retain a natural feel and don't come across too contrasty
The Telegraph
It's about the Android experience
When it comes to software, I have covered most of it in my Pixel 7 Pro review. If you've ever used a Pixel device, you must have noticed a minimalistic approach to Android. Pixel phones are not about out-of-the-box customisation for the home screen and lock screen but what it offers is the best Android experience. In other words, it offers what we need rather than what simply looks good.
Pixel phones are in many ways like iPhones in way of experience. And that is a great thing to have. With the Pixel 7 and Android 13 the company has added quite a few new features, like voice transcription in the Google messages.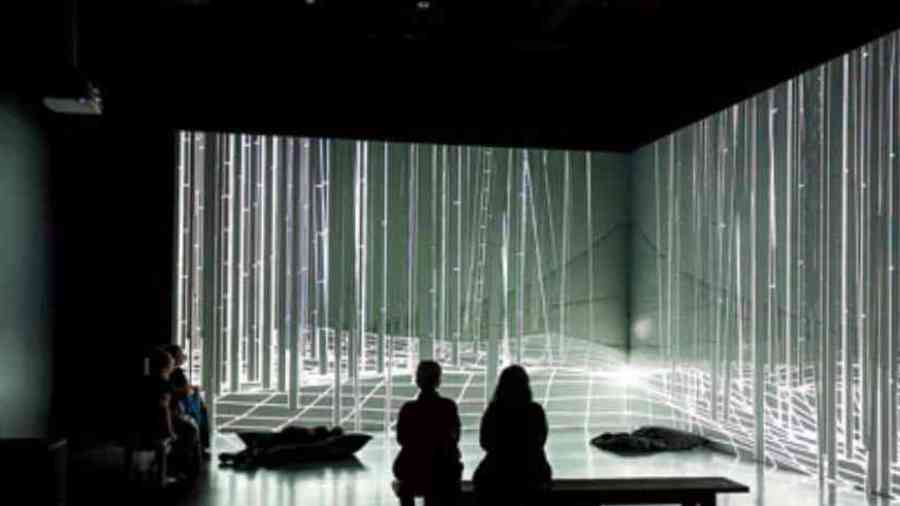 Photos clicked at night using the Pixel 7 can easily be printed and framed
The Telegraph
There is a cough and snore detection feature if you've turned on the bedtime mode in the digital well-being settings and there is better voice typing support. The features that have impressed me the most are Photo Unblur and Cinematic Blur which are two new camera features for the Pixel 7 Series.
You don't need to take photos on the Pixel 7 to use the Unblur option; anything that has been saved on the phone can be cleaned up. It works well most of the time and helps clean up important photographs from the past. You can literally load almost any blurry photo to your Pixel 7 and just hit the Photo Unblur feature and a few seconds later it'll process and give you a better looking image.
Cinematic Blur is Google's take on the Cinematic mode that comes on the iPhone. The results are flattering bokeh with good separation between the subject and the background but it is capped at 1080p at 24 frames per second whereas on the iPhone 14 series you can film in 4K and Apple also offers the ability to control the amount of blur and you can adjust the focus points before or after shooting. Nonetheless, for a first-generation release, the Cinematic blur on the Pixel 7 is solid.
Staying on with performance, the Google Tensor G2 processor is not about super-fast performance; it's about offering a balance of power and efficiency. You're getting powerful AI and machine learning on the device. I usually play 30-45 minutes at a stretch, during which I did not experience crashes or lags, yet, this is not a phone dedicated to gaming. The battery efficiency on the Pixel 7 is pretty good and I was able to use the phone from 7am to 11pm with about 10 per cent of battery left before heading to bed but it would be nice to have slightly more than a 4,355 mAh battery.
Excellent camera chops
The camera on Pixel phones has always taken excellent photos. It's no different this time. You get a 50MP main camera while ultra-wide is 12MP. I don't miss a telephoto lens here but if you are serious about smartphone photography, take a look at Pixel 7 Pro.
The front-facing camera is now improved and offers 10.8MP; it's also much wider with bigger pixels. Even though Google didn't change the camera hardware on the Pixel 7 a lot, the ISP on the Tensor G2 processor is going to help process photos faster and give you better looking shots than before. So that means, how it processes your photos, colours, the sharpness and white balance in each photo is more accurate than before. Another thing that Tensor G2 allows is 4K@60fps video recording on both the rear camera and front cameras.
Should you buy it?
I think the Pixel 7 is the best Android phone you can buy at the moment alongside Samsung Galaxy S22. You can't really beat Pixel cameras, the build quality, the software, and how stable the phone is. For the best Android experience, Pixel 7 can be your companion for years.
At a glance
Device: Pixel 7
Price: Rs 59,999
High notes 
Best Android experience possible
AI usage in photography is the best on Android
Big, bright screen
Feels compact in the hand
Muffled note
Cinematic Blur is capped at 1080p