"It's a hot meal on-the-go, packed with flavour. I love it!" said a happy Kolkatan, after a spoonful of Murgh Rampuriya Biryani from #QminOnTheMove, perfectly summing up the essence of Qmin, the gourmet culinary and food delivery platform by Indian Hotels Company Limited (IHCL). Their newest addition with meals-on-wheels launched in Kolkata on March 11.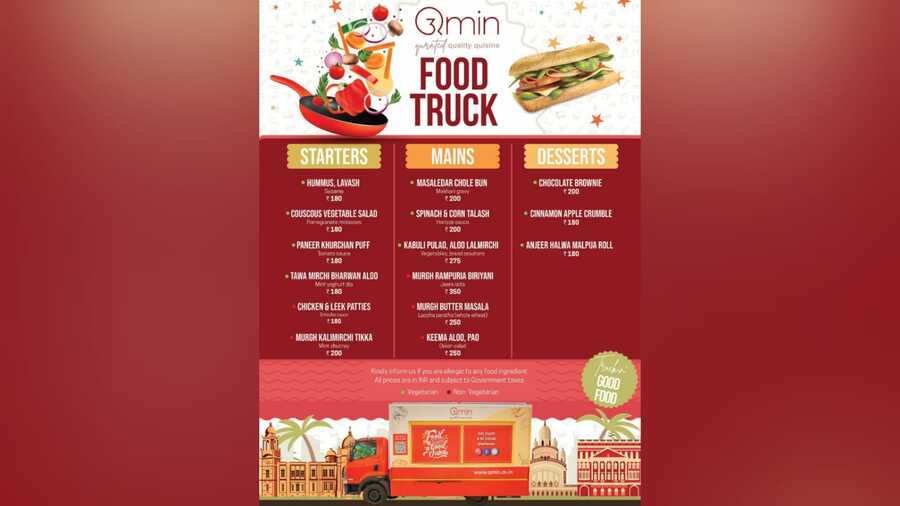 Qmin's menu features three categories — starters, mains and desserts
Courtesy Qmin
Born in 2020 — a brainchild of the pandemic — Qmin is on a mission to make star hotel food more accessible and affordable across the country. "The main objective of Qmin is to make our food available to everyone. Our food truck will be stationed in the most populated parts of the city, so local people can access our food. Our menu has been specially curated keeping in mind the preferences of Kolkatans because we want the local people to experience our food and enjoy it," said Praveen Jha, a Qmin executive.
Qmin's menu sports three categories — starters, mains and deserts — for Kolkatans to choose from, with a focus on easy-to-eat finger food.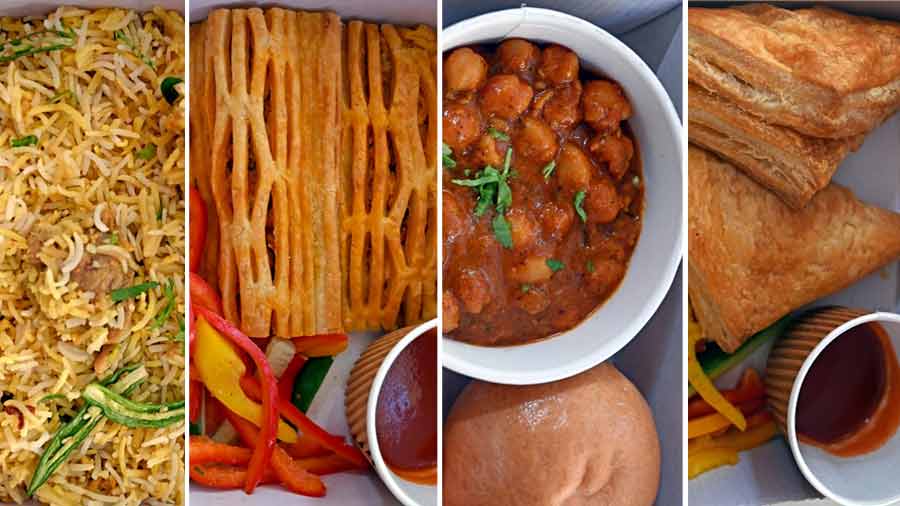 (L-R) Murgh Rampuriya Biryani, Paneer Khurchan Puff, Masaladar Chole Bun and Chicken and Leek Patties
Amit Datta
Gourmet grub
There's a flavour-packed Masaledar Chole Bun, fluffy Paneer Khurchan Puffs and Chicken and Leek Patties and a beautiful Murgh Rampuriya Biryani — all specially curated to vitalise Kolkata's taste buds. Amongst the sweetmeats, pop picks include Anjeer Halwa Malpua Roll and Chocolate Brownie. However, nothing quite hits the taste buds like their Cinnamon Apple Crumble.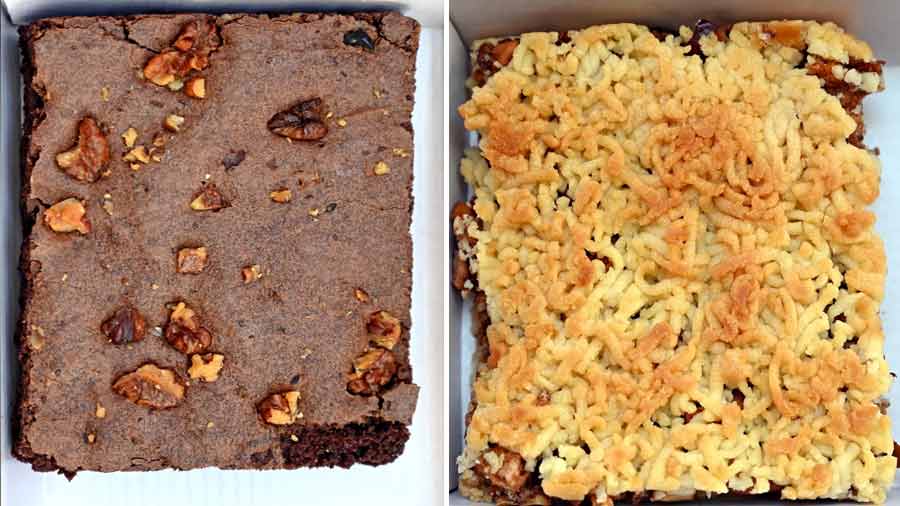 (L-R) Chocolate Brownie and Cinnamon Apple Crumble
Amit Datta
Skewed towards safety and sustainability, Qmin offers contactless payments and biodegradable packaging with their gourmet grub. They also have strict protocols in place when it comes to the segregation of vegetarian and non-vegetarian food. All food is cooked, packaged and stored in separate containers and compartments.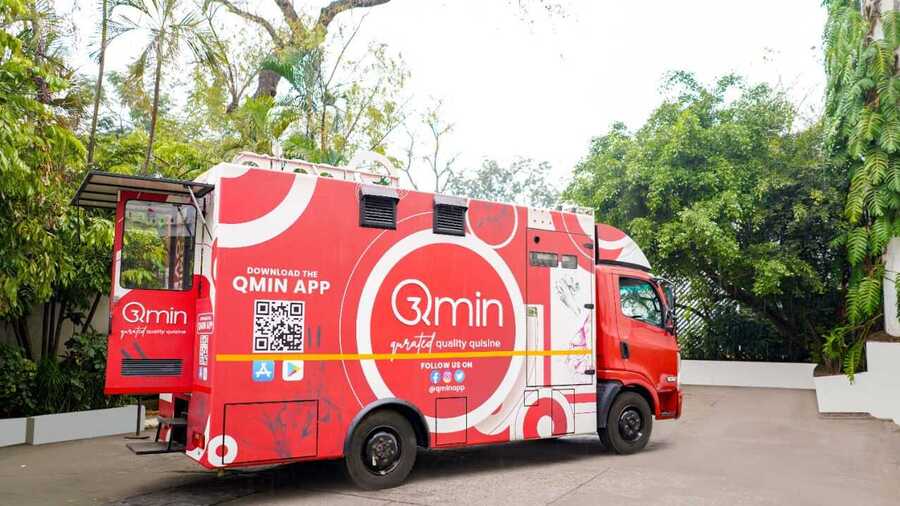 The Qmin food truck is now parked outside Forum Courtyard Mall on Elgin Road but will soon be travelling around the city
Courtesy Qmin
Where are they?
Right now in Kolkata, the Qmin truck is stationed at the entrance of Forum Courtyard Mall from 1.30pm to 8.30pm, every day. Expect to find it at select residential complexes, too. "Soon the truck will travel to more populated localities serving meals throughout the day. In the future, services will be extended to corporate functions, small weddings, birthday parties and festivals," explained Jha.
So, what are you waiting for? Hop on over to Forum Courtyard Mall for 'Qurated Quality Quisine'.