There are few ordeals worse than having to live with art you don't care about; or art that reminds you that you once had poor taste.
Whoever said art is long, life is short (it was Hippocrates) never lived through the 2020s.
"Besides the spending aspect, the biggest deterrent to buying art is the fact that our tastes grow and change. Buyers are naturally always thinking, 'What if I get over this artwork or if I get bored with it?' The idea behind setting up an art rental and subscription service was to tap into the larger circle of art enthusiasts who want to bring art into their lives, so they can have access to great works and wouldn't have to think about these roadblocks," says Aagam Mehta, who came up with the art-on-subscription platform Floating Canvas Company along with Shakti Swarup Sahu and Rahul Singh Yadav.
The Mumbai-based brand offers a curated collection of paintings, digital art, photographs and mixed media artworks by acclaimed and emerging artists. A subscription allows you to rent artwork for a month, starting from as low as Rs 90. Every six months during their tenure, subscribers can earn a 'Switch' that lets them replace their artwork, under the same plan. "A switch is added to your account every six months and you can redeem it as and when you want," Mehta breaks it down.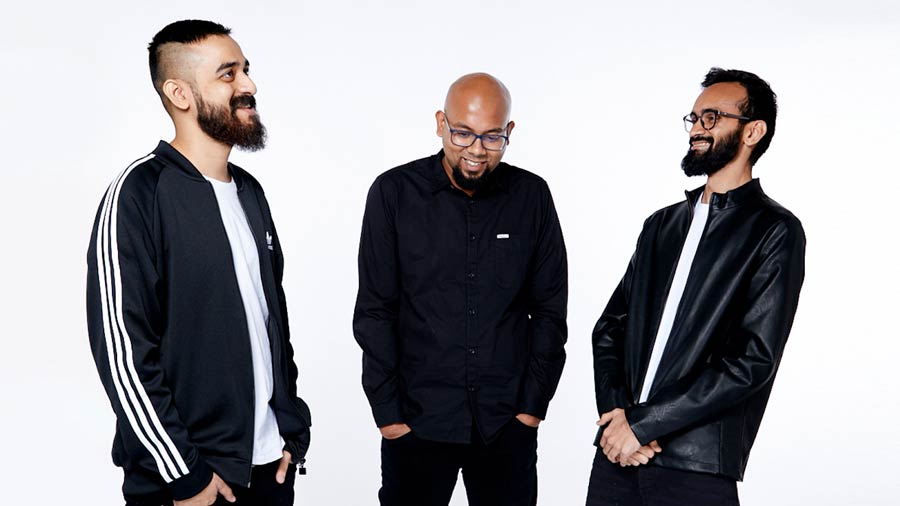 (L-R) Rahul Singh Yadav, Shakti Swarup Sahu and Aagam Mehta
Subscribers can also buy the pieces and for some, the model is a gateway to locating art that they really do connect with. "Also, depending upon the amount of payment they've made, we offer a discount when they choose to buy the artwork. It's easier to convert the subscription into a purchase," says Sahu.
Floating Canvas lets you 'shop' just like any other platform. There are filters that let you browse artworks based on a set of themes, styles and categories, material (canvas, acrylic, oil), space (living room, lounge, clubhouse, boardroom) as well as criteria like size, budget or colours.
"If you want to buy a piece even by a mid-level artist, you'll have to pay something like Rs 10,000 to Rs 20,000 upfront. And most people aren't collectors, they are enthusiasts. They love art, but don't look at it as an investment. For these buyers, the initial spending aspect is a deterrent and that's where a subscription comes in," Mehta points out.
First things first
The pandemic-era subscription boom may explain the uptick in on-demand services, but that's not what led to the conception of Floating Canvas four years ago. "We used to work together in advertising and were already a part of the art and design ecosystem. We were already working with graphic illustrators and artists. The one question we found ourselves asking was, 'Why don't we see more art around us?' We posed this question to people from different verticals and it led us to realise that investing in quality art can be an overwhelming commitment for some," Mehta shares.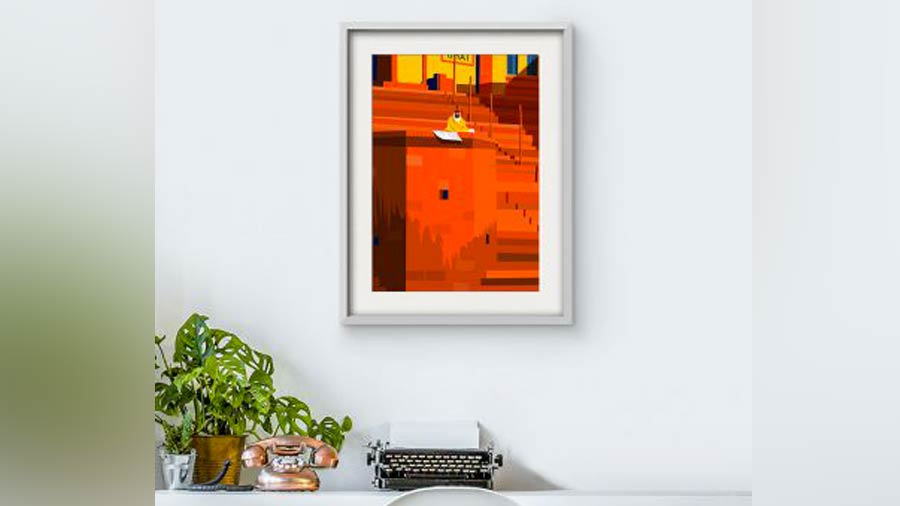 'By The Ghat' by Praveen Yarramilli
Floating Canvas has lined up a balanced curation of digital and folk art, impressionist pieces, street photography, limited edition prints, pop art by homegrown artists and more. Every month subscribers receive a curated mailer on Staff Picks that lists the new entries or top-selling ones. This month's curation features names like graphic designer Mayur Mengle, Mumbai-based photographer Vipurva Parikh and abstract artist Vishakha Jindal.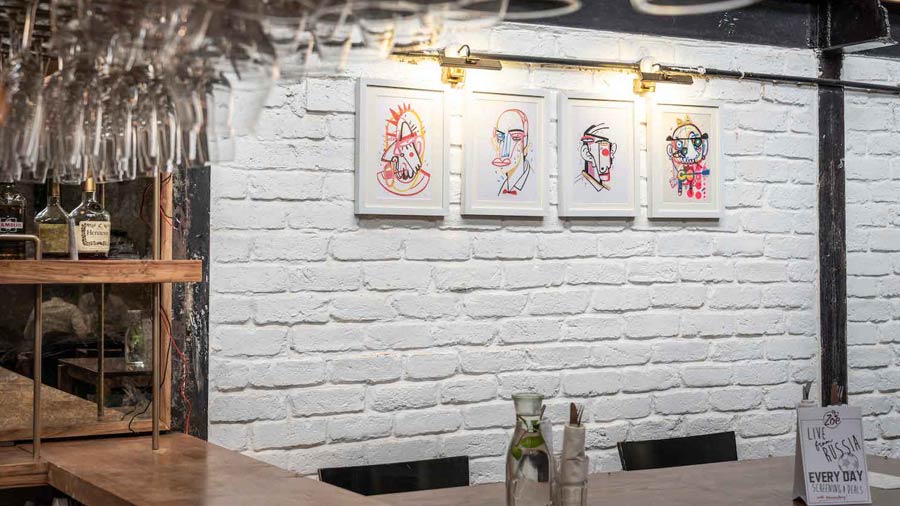 'I Like It When You're Gone' by Sajid Wajid Shaikh
Floating Canvas Company
"We actively reach out to artists and we're also open to artists who connect with us. We're always on the lookout for new names. We primarily rely on contemporary names, now that digital art and prints are doing so well," Yadav says.
"When we started out, our primary buyers were businesses, corporates, cafes, bars, offices or spaces that needed to go for a certain look. But post-Covid, the B2B aspect kind of dismantled and from there on, we started expanding upon B2C as well. But we have managed to evolve into the public art space and have worked on quite a few murals and installations. We are also coming up with curio collectibles," Mehta tells us.
What we picked: A dynamic, digital art piece titled By The Ghat, by Praveen Yarramilli, boasting clean modernist lines and poignant minimalism.