It's a new year but it feels just like 2021. We're back to working from home. If you're a WFH warrior who's likely to spend more time matching those formal jackets with shorts or track bottoms, make sure you have the right kit. Gadgets that let you flit from work to play mode in a flash!
Tabs are back with a vengeance
The first reverse tech trend of this decade was the surprising resurgence of the tablet. Tabs are back in favour, allowing you to switch from Microsoft Excel to Netflix or a MS Teams effortlessly. The formidable iPad Pro (from Rs 71,900) with the zippy M1 chip is the top-of-the line iPad for the Apple fanboy who's not shy to splurge. Samsung's Galaxy Tab S7+ (Rs 79,999) is the best Android Tab out there with its gorgeous 12.4-inch Super AMOLED display. There's also Lenovo's Tab P11 Pro (Rs 44,999) that's a serious Android contender.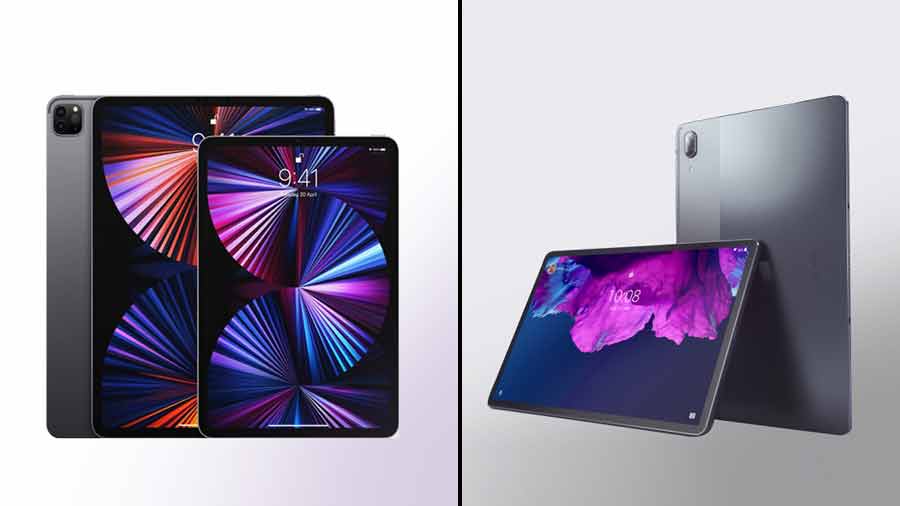 (Left) iPad Pro; (right) Lenovo Tab P11 Pro
Snap those wires
Ear buds or over-the-ear headphones? That's one of the toughest decisions to make when we've resolved to let go of our favourite wired headphones. Whether you're wowing the board online with your PowerPoint wizardry or on marathon calls with demanding customers, you need a dependable set of Bluetooth headphones. If you're likely to spend more than five hours a day on calls or online meetings, it's worth considering over-the-ear headphones with comfortable cushioning and stellar audio. The Adapt 560 EPOS | Sennheiser (Rs 29,990) comes with a discrete boom arm that can be folded into a headband when you're on music mode.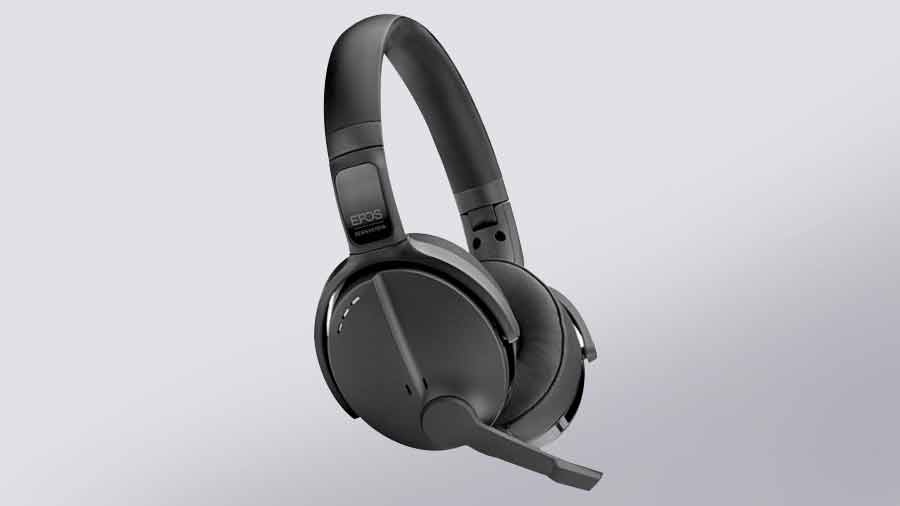 Adapt 560 EPOS | Sennheiser
But if you'd rather not ruffle your hairstyle and prefer something weightless, then consider ear buds like the third gen Apple AirPods (Rs 18,500) with a refreshed design and pro features like Spatial Audio or the Samsung Galaxy Buds 2 (Rs 11,990) with its ultra-light form and active noise cancellation.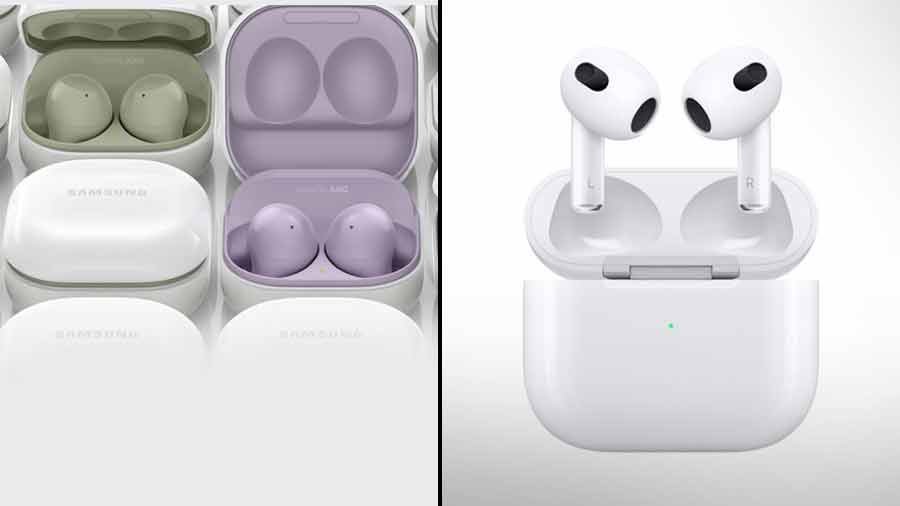 (Left) Samsung Galaxy Buds 2; (right) Apple AirPods
Work meets play
You probably were a gamer by night in 2021, and with WFH you can continue to occasionally relieve the pressure with a quick gaming break smack in the middle of a work day.
A gaming laptop like the ASUS ASUS ROG Zephyrus G14 (Rs 80,990 onwards) that is powered by the future-proof AMD Ryzen 9 4900HS processor with up to 8 cores and 16 threads, is a true beast. And then there's the Lenovo Legion 5 (Rs 75,990 onwards) with a smooth 120Hz refresh rate to reduce screen tearing and in-game lag.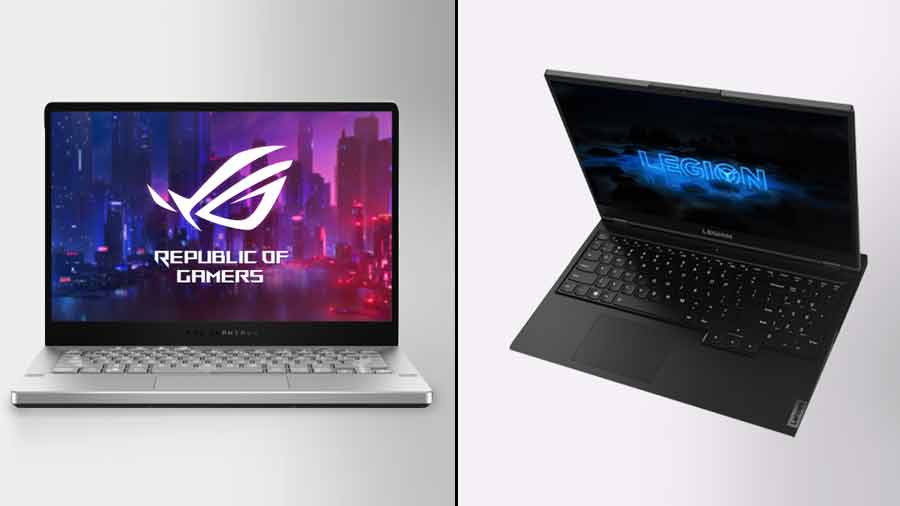 (Left) ASUS ROG Zephyrus G14; (right) Lenovo Legion 5
Game boy
There's no better escape from the dragon boss than switching to gaming mode. Sony's PlayStation 5 (Rs 49,990) sold out in a few seconds during its first online sale in India, a clear indication that we all need our WFH hacks. We've also enjoyed using the Xbox Series S (Rs 34,990) - the smallest Xbox ever, that's bundled with the new Xbox Wireless Controller and boasts of 3D spatial sound.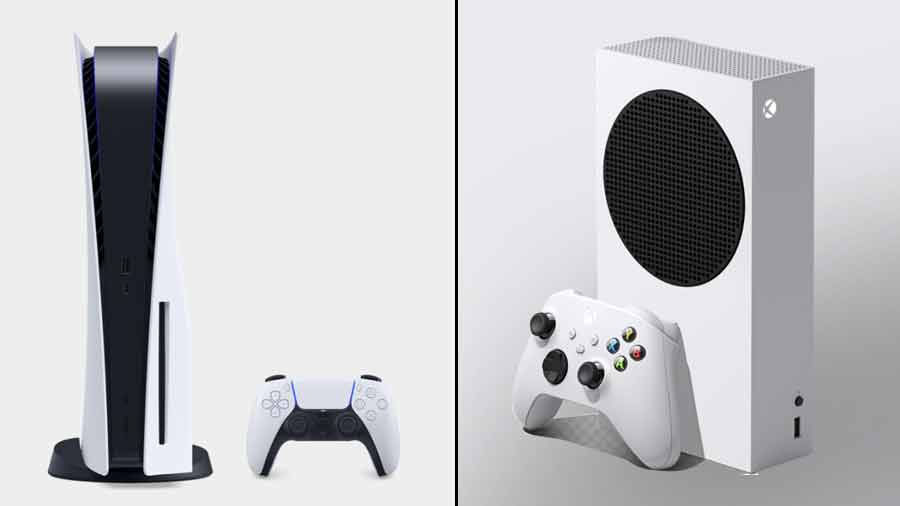 (Left) Sony's PlayStation 5; (right) Xbox Series S