For tennis lovers, every Grand Slam is an enthralling watch. However, this year's US Open featured something truly special in the Women's Singles category, with two teenagers facing off for one of the sport's most coveted titles. In the end, 18-year-old Brit Emma Raducanu beat 19-year-old Canadian Leylah Fernandez in straight sets in the first Grand Slam final between teenagers since 1999. 
At Dum Dum, 14-year-old Rituja Saha cheered on the women excitedly, as she saw history being served and volleyed before her eyes. "It's such a nice change to see a final without the same names, especially one where teenagers are breaking into the scene. It gives so much hope to those of us who wish to pursue the sport professionally," she said. 
Rituja also gushed over how balanced the game was at the beginning, before Emma broke away to clinch the title — the first qualifier to win a Grand Slam — despite her injury. 
She isn't just any teenager though. Rituja picked up a racquet for the first time at the age of 4, when most children can't even pronounce the word. Encouraged by her tennis-fanatic uncle, she enrolled in Jaidip Mukerjea Tennis Academy, Salt Lake. In the past decade, she has won the under-12 state championship, secured a career-best India rank of 56 in 2020, and even played her first International Tennis Federation (ITF) tournament in Nepal in February this year.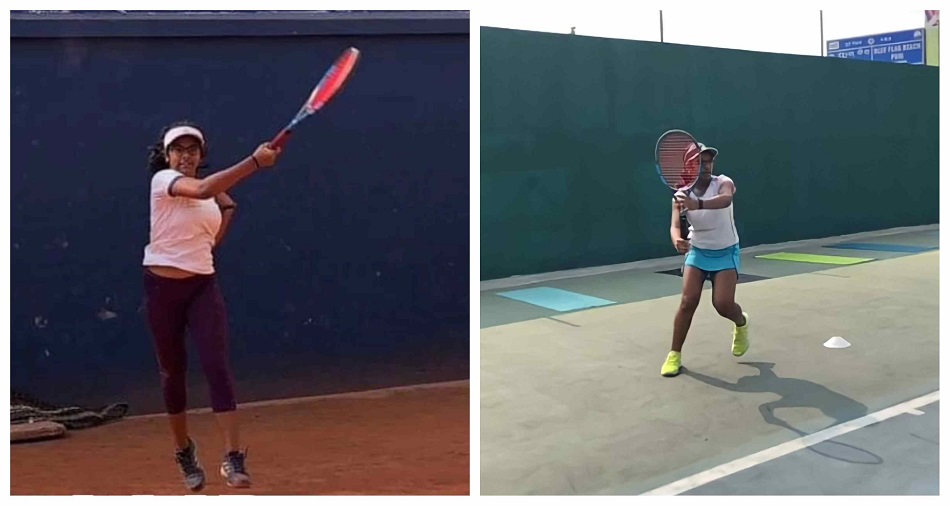 At 14, Rituja has already won the under-12 state championship and secured a career-best India rank of 56.
Despite staying up late to watch the US Open final, Rituja was back at Calcutta South Club (CSC) the next morning for her training. "I was amazed at the way Emma consistently hit the corners with her inside-out shot. I love how she plays at the net, and I'm trying to learn from her footwork to improve my game," she said, while praising the mental strength of both finalists.
At 14, Rituja's grit is inspiring. The teenager dedicates five hours a day to the sport, which includes both fitness training and practice sessions. On weekdays, she directly travels to the club from her school (Loreto Day School Bowbazar). Unlike most kids her age, she doesn't sleep in even on weekends, starting practice at 6am.
Moreover, juggling school and tennis isn't all that she does. She cultivates a keen interest in art and also enjoys coding. Crediting tennis for her motivation, Rituja said: "The sport makes me stronger not just physically, but mentally too. It keeps me going no matter what obstacles come and despite the amount of time I spend on court, it still remains a recreational break from everyday life."
Currently ranked 64 in the under-14 All India Circuit, Rituja is preparing for the Nationals in Delhi, scheduled for next month. "My dream is to do well in the ITF circuit, so that I can win some titles before 18, and progress to college tennis. After finishing my studies, I want to make a mark in the Women's Tennis Association (WTA) circuit. Watching Emma achieve something so magical allowed me to visualise myself on the podium and I will work hard to hopefully make that happen someday," Rituja said.