My greatest East Bengal memory is also my first. Cramped into the Mohun Bagan ground among some 35,000 people, I had witnessed East Bengal demolish Bagan 5-0 in the 1975 IFA Shield final. The win proved to be East Bengal's fourth consecutive Shield triumph and their 14th overall. Surajit Sengupta had opened the scoring, with man of the match Shyam Thapa bagging a brace. By the time Subhankar Sanyal had netted to make it five, it was impossible to watch the action. For everyone in the stands was on their feet, leaping in ecstasy!
'Between 1983 and 1991, I barely missed an East Bengal match'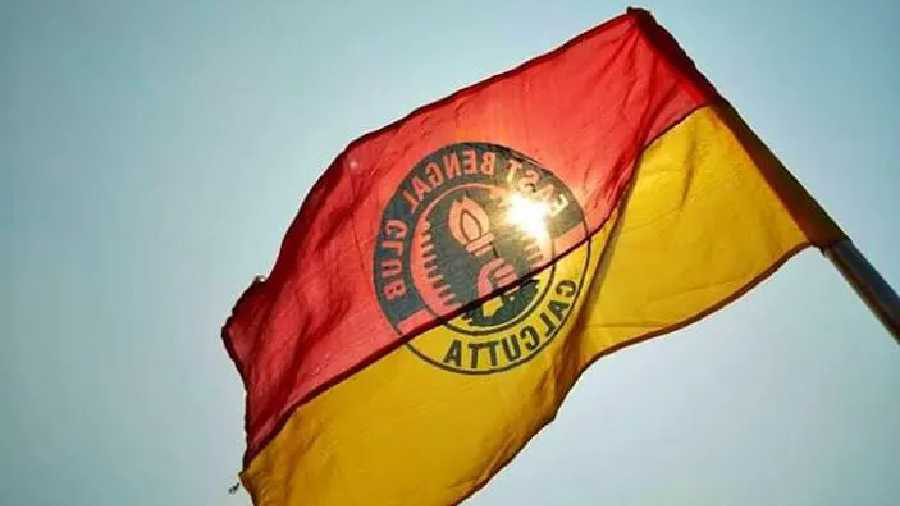 Debashish's peak fandom for East Bengal came during his time in college
TT archives
Just two years later, the picture could not be more different. After five consecutive Shield titles, my beloved East Bengal lost the 1977 final 0-1 to Mohun Bagan. We had played a great match, but could not convert our chances. The agony was etched on every face that wore red and yellow.
I was only 10 when I started following East Bengal, but the peak of my fandom came during my time as a student at the Medical College. Between 1983 and 1991, I barely missed an East Bengal match, even if it meant bunking college to be at the stadium. Back in the day, our seats would be fixed, and even if someone turned up late, they could find their way to their customary position and cheer the team on. 
I was fortunate to watch the golden era of East Bengal unravel, a stark contrast to the more humble situation of today. While I was bitterly disappointed with our ISL performance last season (where East Bengal finished bottom of the table), I'm at least relieved that we have our ISL place intact.
Majid Bishkar was the greatest in an East Bengal shirt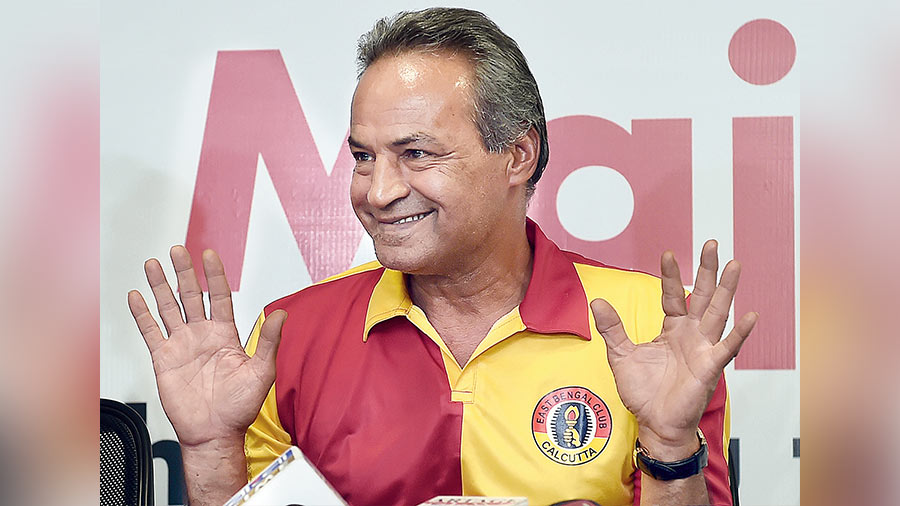 Debashish picks Majid Bishkar as the greatest East Bengal player he has ever seen
TT archives
The team changes so frequently these days that it's a bit challenging to keep track of which players are coming and going. My favourites, however, were all from the bygone era. Majid Bishkar was, for me, the greatest I watched in an East Bengal shirt. I was also a big admirer of Surajit Sengupta, Sudhir Karmakar, Subhash Bhowmick and Chima Okorie. A part of me wishes that Subrata Bhattacharya had represented my great club. Of course, he did become our manager, but to have him play for East Bengal, especially alongside Monoranjan Bhattacharya, would have been special.
Once the wheel of fortune turns, we will rise again
In 1994, I moved to the UK, where I stayed until 2011. Back then, without the internet and social media, it was difficult to follow East Bengal games while sitting 5000 miles away. So I had to rely on Anandabazar reportage and calls with friends back home to get all the updates. During my stay in England, I also developed a liking for Manchester United, partly because my time there coincided with United's decades of dominance under Sir Alex Ferguson. But East Bengal was and will always remain number one. No other club has given me so much happiness. Even today, the mere mention of East Bengal fills me with pure pleasure.
I know that times are rough for East Bengal right now, but such is football. And such is life. Once the wheel of fortune turns, we will rise again. The struggle, after all, is part of being a fan for life. Today we may be gritting our teeth, but tomorrow we'll celebrate once more, for East Bengal and turnarounds are seldom far away.
Debashish Dutta is an eminent gastroenterologist in Kolkata.
(As told to Priyam Marik)