England made history on Sunday night when the women's football team won Euro 2022, securing England's first major international victory since the men's World Cup in 1966, and being crowned European champions for the first time ever. And I was incredibly lucky to be at Wembley Stadium to witness this extraordinary achievement.
It happened almost by chance, as the tickets were bought nearly a year in advance when we didn't know who would be playing in the finals, and just wanted to watch some great women's football. In 2019, we went to France to watch the FIFA Women's World Cup. However, I had never seen England play before, and to watch them on home ground was truly special.
Record-breaking 87,192 people at Wembley for the Lionesses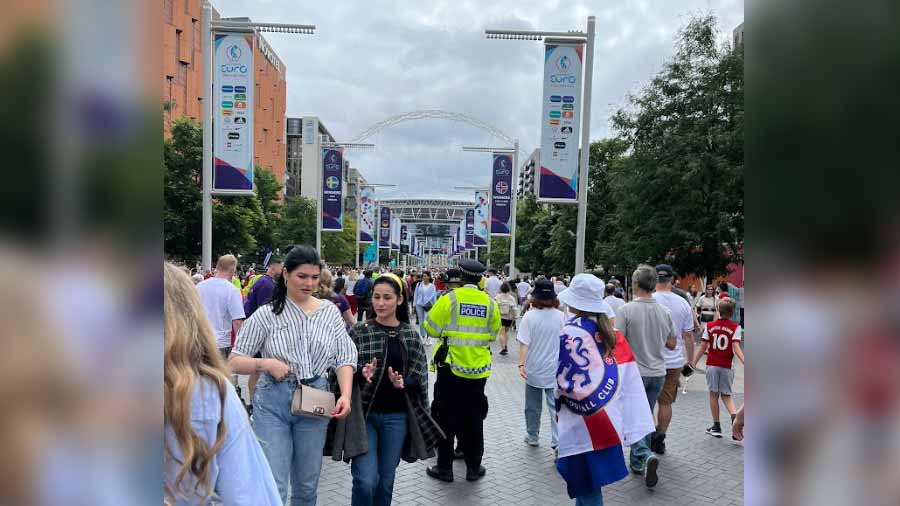 The match saw the highest attendance for any European Championship final in football history
Uma Banerjee
When we arrived at the stadium around 2pm – three hours before the match was due to start – there were crowds so large that they spilled out onto the streets. As we were to find out later, there were a record-breaking 87,192 people in attendance, which is officially the highest attendance for any Euro final ever. To see so many people supporting the English women (or 'Lionesses' as we call them) was amazing, especially since women's sports have only reached this level of popularity in recent years.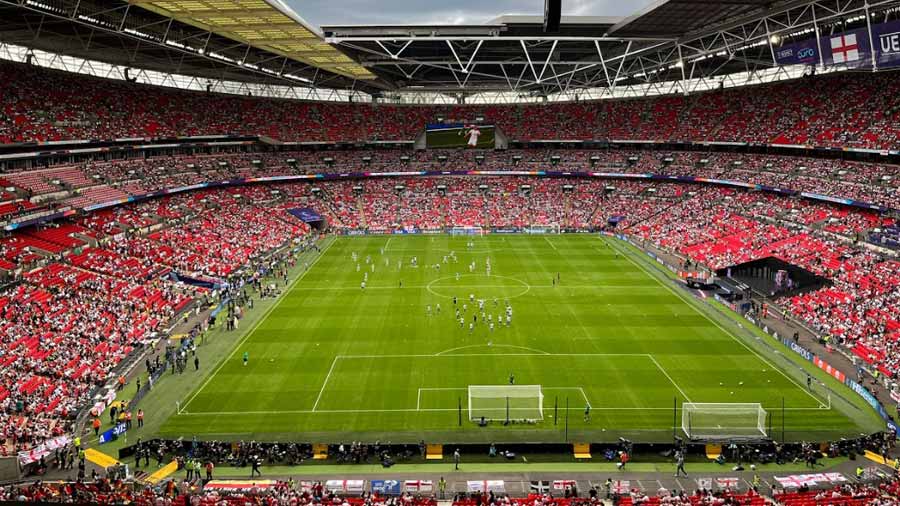 England took the lead but Germany clawed their way back, forcing the final into extra time
Uma Banerjee
Inside the stadium, the crowd buzzed with anticipation for an exciting match. Cheers from a sea of red and white reverberated throughout the stadium. After every near-miss, the sense of disappointment was palpable and yet the crowd stayed unwavering in their whole-hearted support for the team. When England scored their first goal (through Ella Toone), the stadium erupted into ecstatic celebration. We held on to the hope that they would be able to protect their lead and secure victory. However, this turned into despair once the Germans equalised (through Lina Magull) with only 10 minutes left. The remaining time was extremely tense, and then the match went into extra time. 
'Chloe Kelly is from our part of London and went to Elthorne Park High School in our area'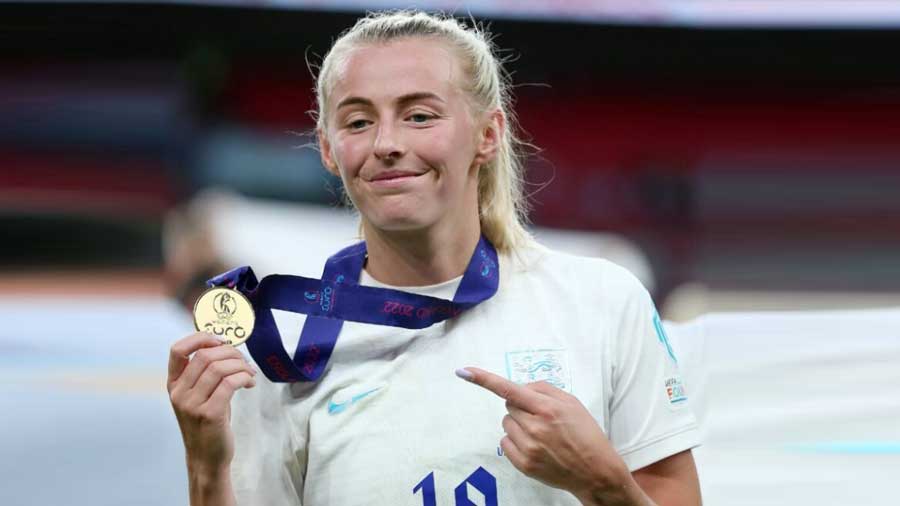 Chloe Kelly bundled the ball home from close range to send the whole of England into delirium
UEFA
The first 20 minutes of the half-hour of extra time were filled with an overall feeling of desperation from the fans, but we became even more steadfast in our support. And then Chloe Kelly scored the winning goal, with just a few minutes to the final whistle. It was absolute pandemonium as people were screaming and crying, and there was an overall sense of relief and elation. It was inspirational for me, as Chloe Kelly is from our part of London (Ealing) and went to Elthorne Park High School in our area.
The rest of the evening was spent singing British football anthems Sweet Caroline and Three Lions (Football's Coming Home). Despite the massive queue to get to the nearest tube station, everyone stayed in good spirits, chanting and celebrating. This time, the Lionesses really brought it home.
Uma Banerjee is a 13-year-old football and cricket enthusiast who lives in Ealing (West London) and is connected to Kolkata through her family.