A perfect weekend is all about partying with friends or, if the universe divines it, with a hot date. Along with boozy cocktails, peppy music and loads of fun, why not add high fashion into the mix?
What if we told you that you could dress like your favourite cocktails and look like an absolute diva doing so? Say yes to some serious fashion inspo! Here are a few outfit ideas to help you look like a glam goddess this weekend and also twin with your favourite cocktails…
Espresso Martini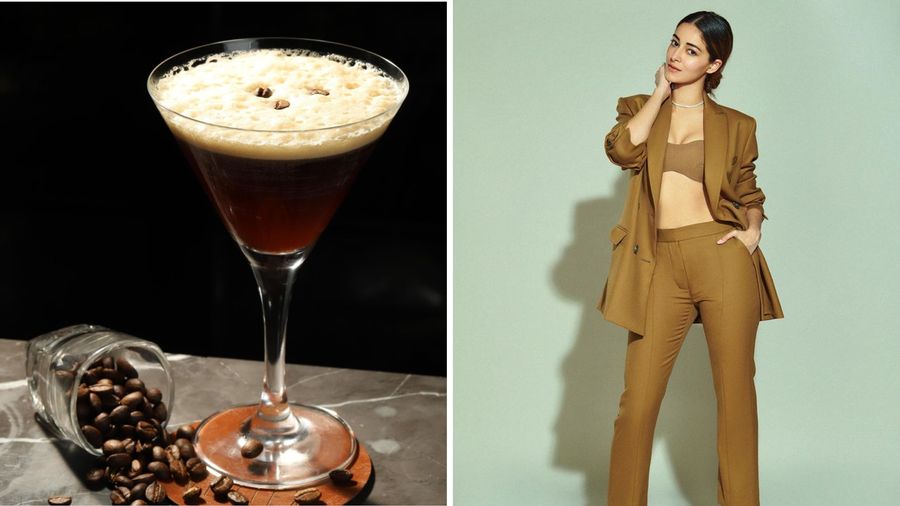 @vertex.kolkata/Instagram and @ananyapanday/Instagram
Bitter, rich, smooth and an absolute delight — that's what an espresso martini is like. Get inspired by its gorgeous brown coffee colour and channel your inner #BossLady with a brown pantsuit like Ananya Panday. This outfit is sexy, powerful and yet super fun. If you are in the mood to play with your outfit, add some gold jewellery and high heels, and you're all set to enjoy the night and this drink at Vertex, Kolkata!
Floral G&T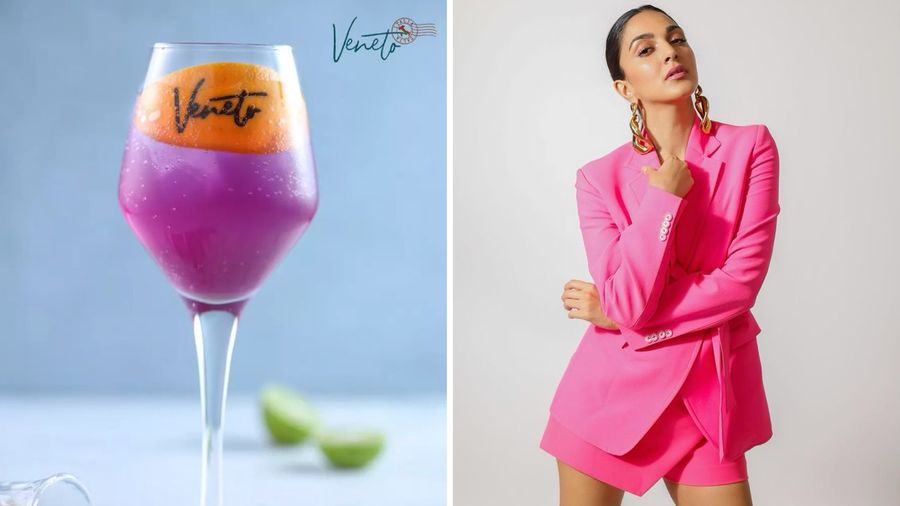 @venetokolkata/Instagram and @lakshmilehr/Instagram
This floral G&T from Veneto Kitchen and Bar is perfect to kickstart your weekend. It's light and sweet with fragrant floral notes that will be a symphony to your senses. And of course, you get to dress in enchanting pink and purple hues —  just put on a pink ensemble and you are good to go. Kiara Advani's pink blazer and skirt suit is fun, flirty and has the pop of colour you need this weekend. Pair an all-pink outfit with purple earrings and shoes, and you will surely make Elle Woods proud.
Bloody Mary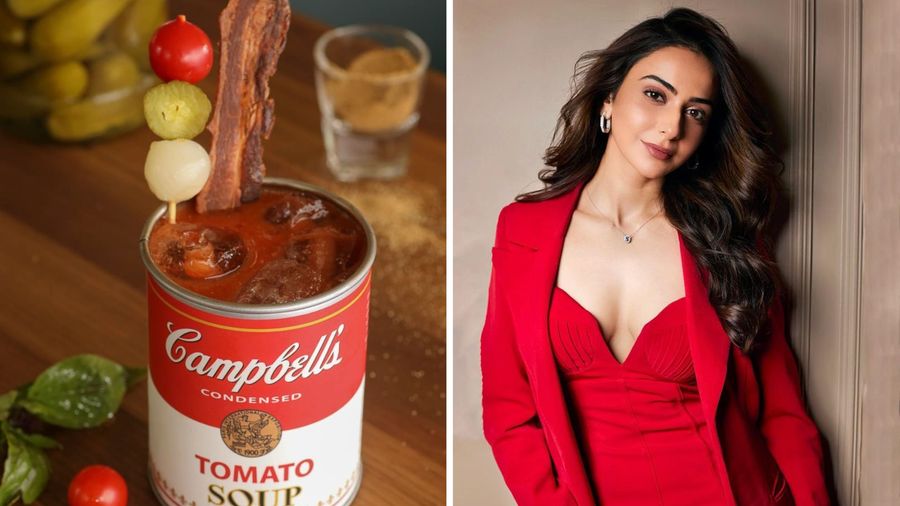 @abbotts_alchemy/Instagram and @rakulpreet/Instagram
This vodka-based drink is spicy, sweet, salty and fresh. Available at Effingut, Tom-art-o packs quite the umami punch. If the salty and rich flavour notes are a nod to your vibe, boost that sass with a red ensemble. Rakul Preet Singh looks sultry and sexy in this red mini dress and blazer number. The bright scarlet is a nod to the drink while the V-neckline adds the touch of spice. 
Whiskey Sour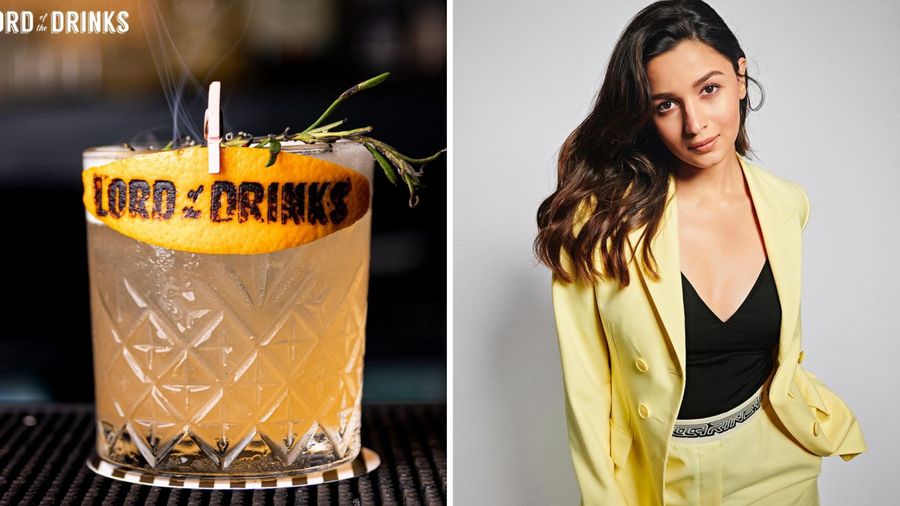 @lordofthedrinkskolkata/Instagram and @stylebyami/Instagram
Sipping on a whisky sour after a bad day is the only fix you need this weekend. With sweet notes of caramel and vanilla punched in with citrus undertones, this drink is as versatile in flavour as it gets. Lord of the Drinks serves an impeccable Whiskey Sour, and you can look like quite the #snacc in a Samoan Sun outfit. Alia Bhatt's yellow Stella McCartney suit is like a breath of fresh air and paired with black, it looks even sexier. Try out the monochrome vibe this weekend. Let the outfit and the whisky drive away your sour mood!
Mojito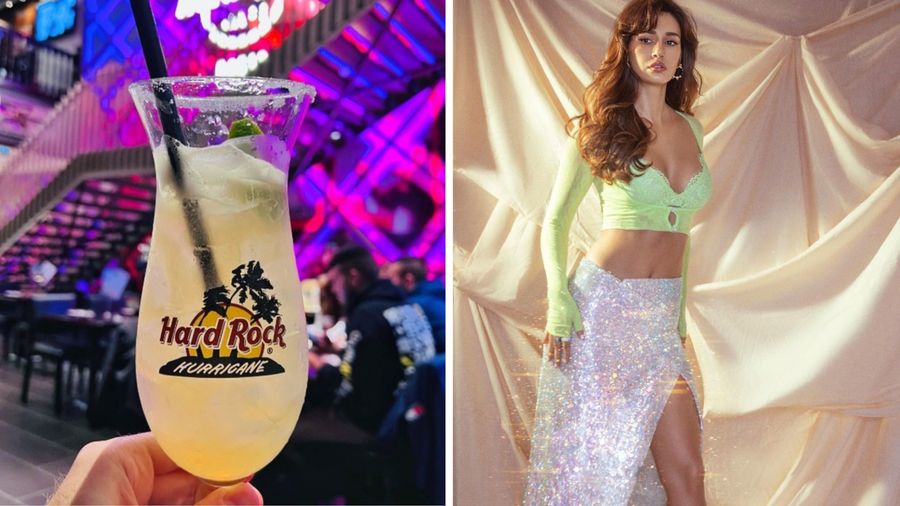 @hrckolkata/Instagram and @dishapatani/Instagram
Easy-breezy, yet cool and chic — that's the vibe this drink has. Served at the Hard Rock Cafe, this delicious Caribbean mojito is refreshing with quite the boozy punch. With hints of lemon and mint, this drink can get you really drunk. But before you sip on one too many mojitos, take a look at Disha Patani's shimmery outfit that is almost like a tropical homage to this drink. The lime green bustier top and the glitter thigh-slit skirt is sexy, and full of oomph, making the outfit a perfect pair for this drink.