What is mental wellness? How do people respond to or cope with mental trauma? Is there a fine line between the will to survive and self-destruction? The short film in Bengali, Chowkath Periye (After the Threshold) attempts to analyse and find answers to these questions through a narrative that delves into the lives of several people in the city under conditions of Covid. Written and directed by associate professor of sociology at Rhode Island College, USA, Dr Tanni Chaudhuri, the Indo-Western collaboration film was recently screened at a café in the city.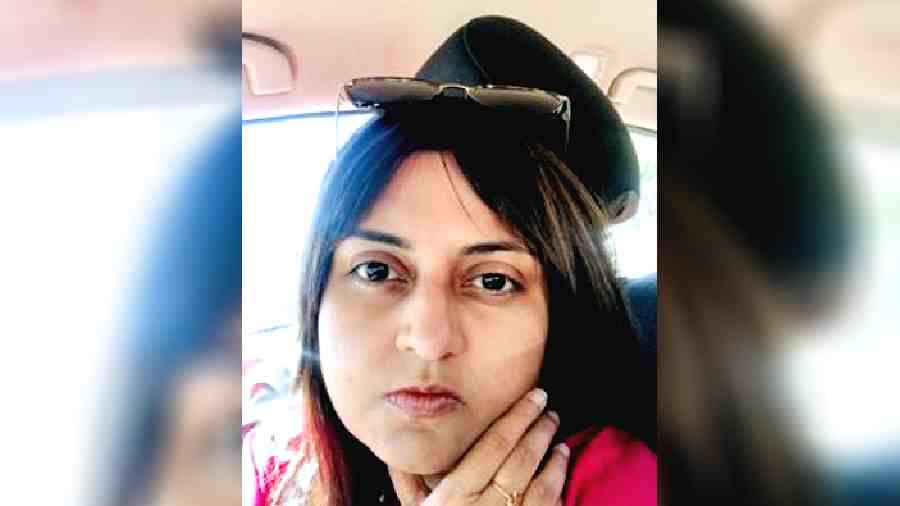 "As a filmmaker, human perspectives around us create different levels of intrigue in me. This time it was different though; I wanted to be a seeker of that which I could not directly observe.... For me, Chowkath Periye (After the Threshold) is a directorial statement on the often unapparent indistinction between sinking and survival. In my hope of reaching out to many, I have chosen survival" — Dr Tanni Chaudhuri
It introduces us to Dr A, a well-known psychologist, who is waiting for an online interview on mental health issues and the impact of Covid on the daily lives of ordinary citizens. The interview is to be conducted by a person who is unaware of the trends in India. While he waits, a few others reach his house and assemble in a separate room, also waiting for their turn to be interviewed. As they wait, humble cab driver Abdul, wealthy but unhappy Dr Vishnu Singh, reputed fashion designer Mahi Patel, celebrated dancer Suhasini, painter and photographer Joshojit and his musician friend Daniel start talking with one another and sharing their life stories, laying bare their unique experiences, full of passion, pathos, joy or suffering. Finally, when it is their turn to cross the threshold and be physically present for the interview, one of them fails to make it. In the film, the threshold symbolises the thin line between life and death, memory and actuality, existence and experience. While those whose stories were heard by others are able to go beyond the threshold, the one left behind is merely the listener. This intense narrative, in its emotional roller-coaster journey of 45 minutes, reveals who gets to tell their stories and who gets left behind.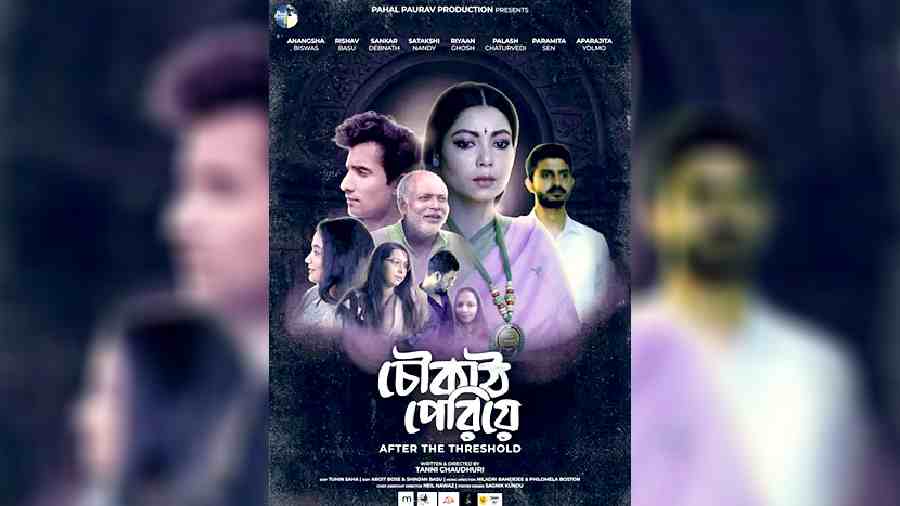 A poster of the film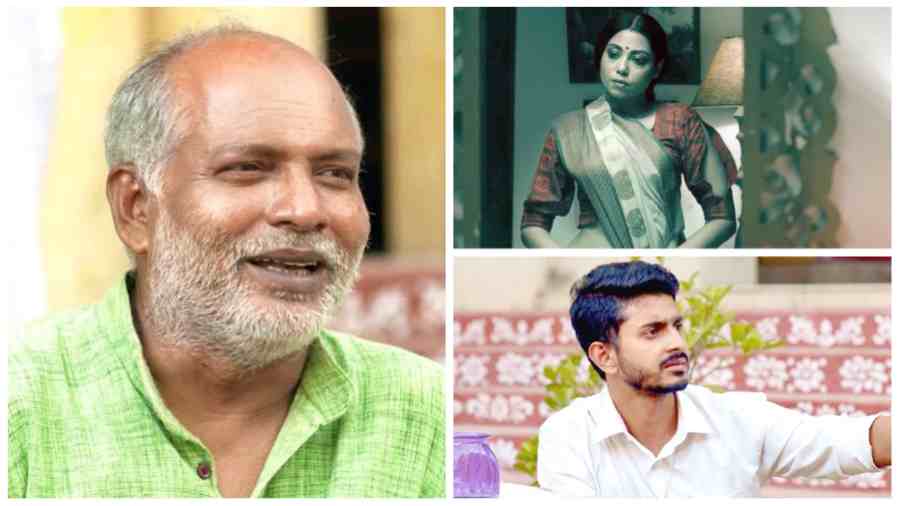 Stills from the film
The film represents a unique cultural collaboration between Bengal and New England,  USA. Its original idea, conceived and written by Dr Chaudhuri, who has her roots in Bengal, was developed in relation to the immigrant diaspora in the United States. The film also includes Bostonbased actor Paramita Sen whose role as the interviewer was totally shot in the USA. Additionally, Philomela, a band based out of Boston comprising Sharanya Sarkar Verma, Debadeep Bhattacharyya, Ayon Basumallik and Koushik Chakrabarty, rendered their song Shesh icche for the film. The director for the music video and the film's creative consultant Arup Dey is also a New England-based faculty. The film stars Rishav Basu, Anangsha Biswas, Satakshi Nandy, Sankar Debnath, Riyaan Ghosh, Palash Chaturvedi, Aparajita Yolmo and Paramita Sen.