Tintin. The very name brings back memories from childhood — stealing time away from homework to read the comics, discussing the story with friends and parents, and chuckling at the mischievous Snowy or cursing Captain Haddock, while being continuously impressed by the intelligence of Tintin. Whether you read the comics in English or translated, even after 94 years, the young Belgian reporter remains a household name. 
The adventures began on January 10, 1929, when Tintin boarded a train from Brussels to Moscow, accompanied by his dog Snowy. And the world celebrates Tintin's birthday on January 10 each year, coinciding with the date that Tintin in the Land of the Soviets came out in a Belgian magazine.
Celebrate Tintin's birthday, with the comic-themed merchandise that are must-haves for every fan
Necklace from The Butterfly Tree
If you're a fan of quirky jewellery, this handmade Tintin-inspired necklace from Kolkata brand The Butterfly Tree is for you. Tintin and his beloved partner-in-crime (and justice) Snowy have been often seen in adrenaline-boosting chase sequences in a wide range of cars. The brand picks up an iconic car sequence and gives it a modern jewellery twist. Pair it with a solid-coloured outfit and let the piece (and your love for Tintin) shine.
Find them here.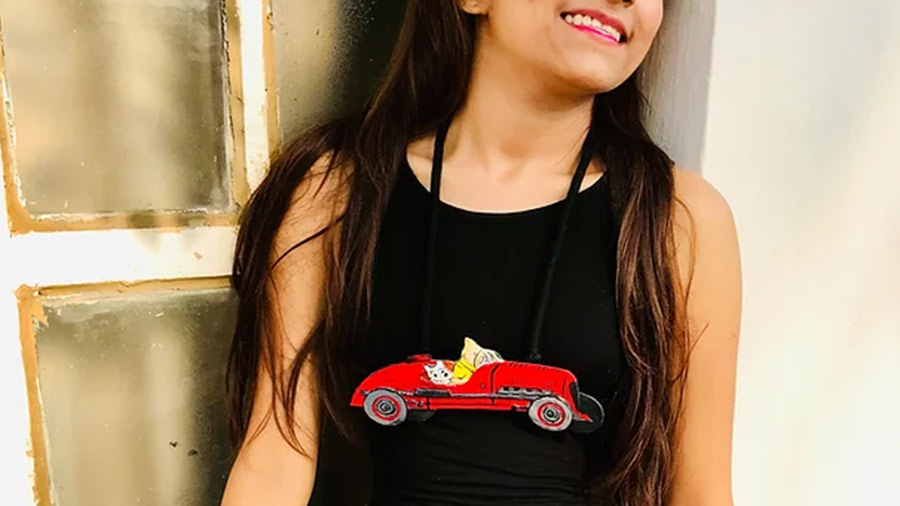 Sari from Dora by Phoenix
It is impossible to think of Tintin without remembering his trusted aid Snowy. Kolkata-based Dora by Phoenix pays homage to Snowy in a breezy, stylish sari in Begumpur cotton. This screen-print sari in bright yellow comes with a blouse piece and is the perfect outfit for any day outing and is sure to be a favourite for any dog parent and Snowy fan.
T-shirts by Magajastra
What would be the best outfit for when you begin bingewatching The Adventures of Tintin again, or read your old comics again? We vote for a cool tshirt and Kolkata brand Magajastra has a fantastic Tintin-themed collection. From the hero and his furry sidekick to Captain Haddock with his colourful choice of words or Professor Calculus and his ever-tickling brain, there are quite a few choices to pick from. For all of you who love your Bangaliyana and your comics, they also have a one with a Bangali twist where Tintin is a dhuti-panjabi wearing, ilish-loving babu.
Baby romper from EkTarfa
It's never too soon to introduce your kids to your favourite fandoms. The boy-reporter has been an unforgettable part of people's childhood, and it is natural that the love must be passed on. Keeping that in mind, EkTarfa has a collection of adorable baby rompers in a variety of colours for Tintin-fan parents to dress their kids up in. The white, blue, grey, yellow and red unisex onesies come in two designs and are perfect for children up to one year old.
Find them here.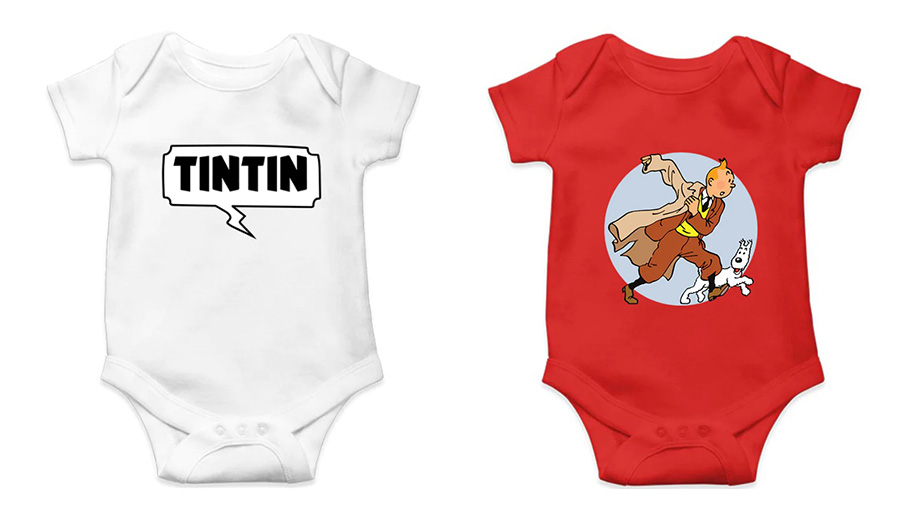 Origami lampshade by FLOFTstudio
The Belgian-born comic series has moments and characters which are bound to leave you in splits long after you are done reading the book — the Thompson and Thompson duo who always seem to be all over the place, the friendly marketeer Oliveira da Figueira, the baap of all policy workers Jolyon Wagg and the whimsical Bianca Castafiore. All the characters play a part in keeping the love and memories alive years later and you can celebrate that by re-reading the books under the light of this origami table lamp shade FLOFTstudio. It is a fun piece of home decor piece no Tintin fan would want to miss.
Figurines from Maya Toy Shop
One of the most common items every Tintin fan wants, apart from the books, are collectible figurines. Get your hands on special collectibles from Maya Toy Shop. Whether it is Snowy's iconic walk with the bone from The Crab with the Golden Claws or Nestor keeping his cool while balancing Captain's liquor in the midst of a dog and cat chase, iconic scenes are captured through resin figurines that will make a lovely addition to your home and your merch collection.
Find them here.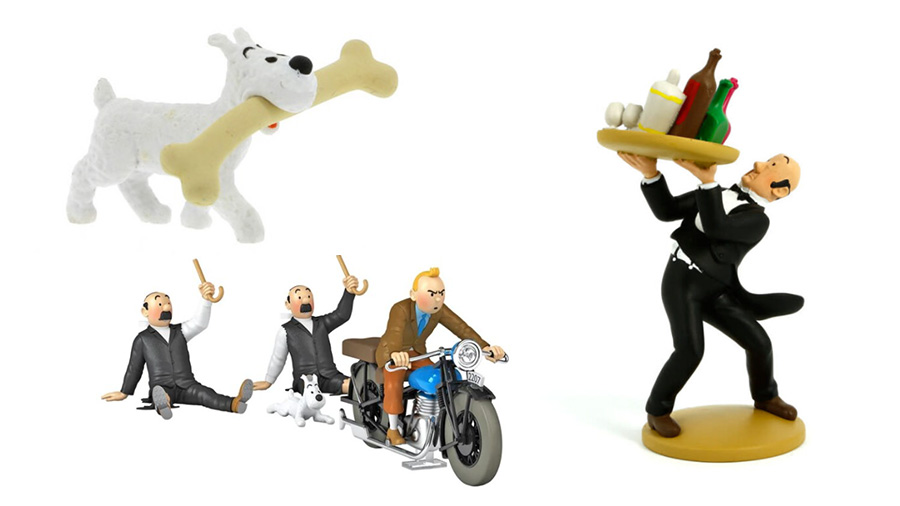 Keychain from Entertainment Store
One of the easiest ways to flaunt your beloved fandom is with keychains. We have all had that bag or backpack that has many different keyrings hanging from the zip. These Tintin-themed keyrings from Entertainments store are pocket-friendly and stylish and lets you carry your love for Tintin with you. Choose from the captain, the hero himself or Thompson. Plus, they make great gifts for a fellow fan.
Find them here.