Annual Tea Meet 2021, presented by St. Xavier's College (Calcutta) Alumni Association (SXCCAA) in association with The Telegraph was hosted at the St. Xavier's College auditorium on November 12. This event hosted traditionally by the Women's Forum of the SXCCAA is a gathering of past students, alumni members, faculty and administrative members to welcome the new governing council of the alumni association by Rev. Fr. Dominic Savio S.J., principal of St. Xavier's College and president of the alumni association.
A cultural programme consisting of music and dance kept the guests entertained. Snacks , beverage counters and fun activity corners on the college ground added to the lively spirit of a get-together. Snapshots: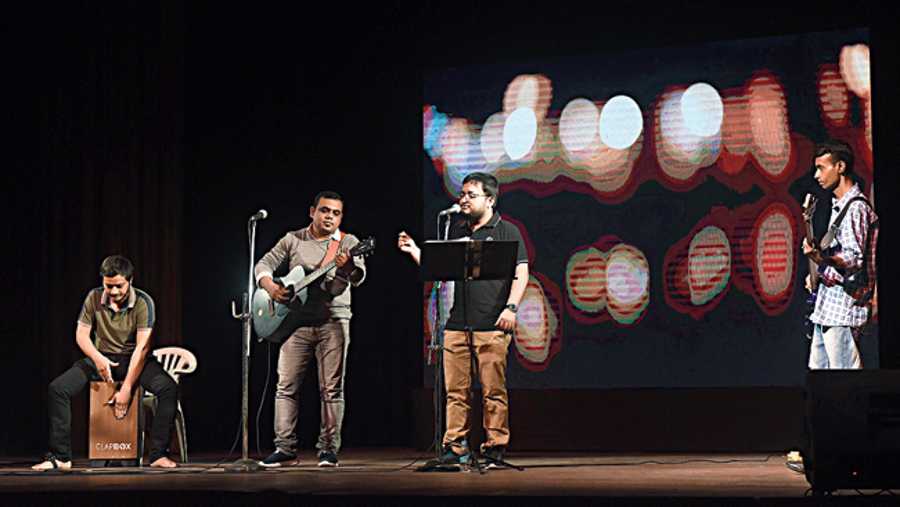 Band Wrong Chords performed melodious songs like Tomay hrid majharey, Dishara kyamon boka monta rey.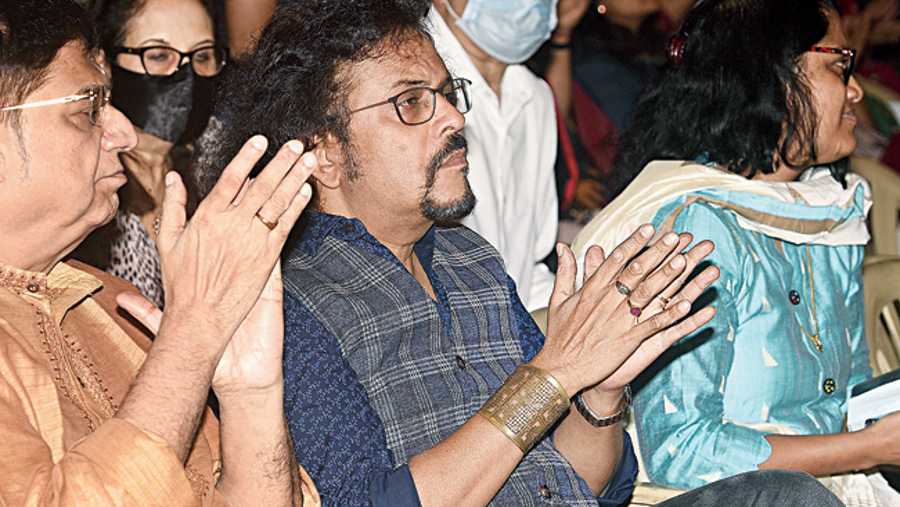 Percussionist Bickram Ghosh watched wife Jaya Seal Ghosh perform at his alma mater.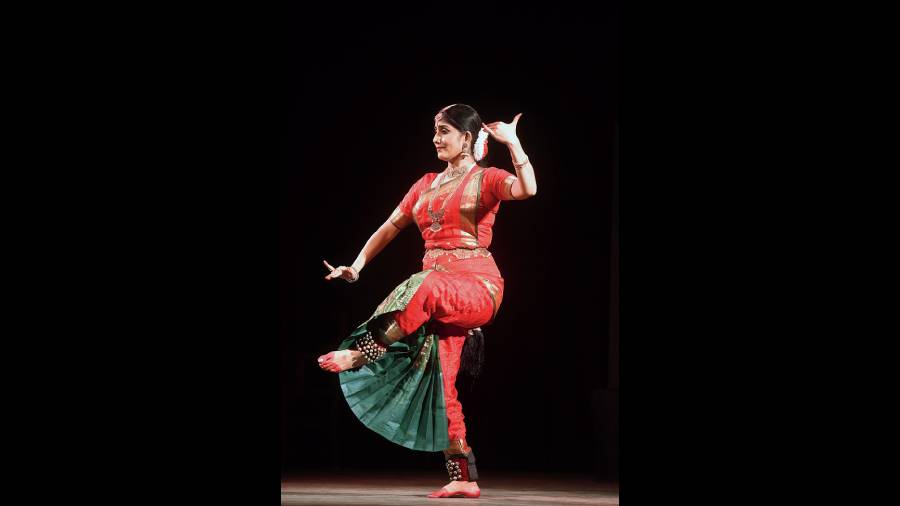 Danseuse Jaya Seal Ghosh mesmerised the audience with her performance of Sringara Lehari and Devi Stuti choreographed by Rama Vaidyanathan. "Stage is our life. Being able to perform on stage after two years and that too, at such a respectable place like St. Xavier's meant a lot to me. I am thankful to the Women's Forum of St. Xavier's College alumni and Father Dominic Savio, who invited me. It was a great moment for me and I am thankful to all my gurus. Bickram was there with his guru and even some of our dance fraternity members were there. People loved the performance they said. My elder son was also there and he saw his mother perform after a long time as he was in hostel for so long. It was a special day. My parents were also very happy that after a long time their daughter performed," smiled Jaya.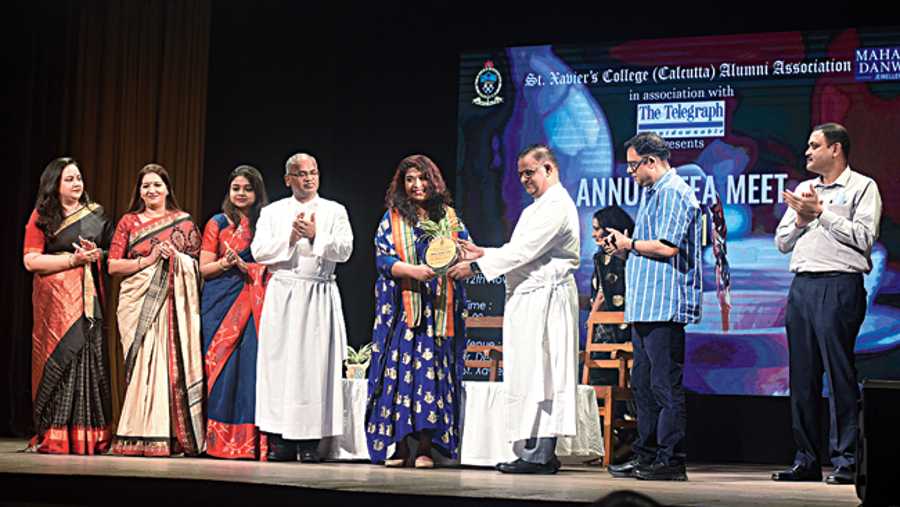 Soma Goho, edupreneur at Indian Abacus, was recognised as one of the women achievers by the college for the year 2021 and was felicitated by Rev. Fr. Dominic Savio S.J. (L-R) Rev. Fr. Jeyaraj Veluswamy S.J., Firdausul Hasan, honorary secretary, St. Xavier's College Calcutta Alumni Association and Sanjib Koner, past secretary, SXCCAA, joined in. "The Tea Meet is the first event of the SXCCAA calendar. This year there was an excellent response as the alumni members used the opportunity to bond deeper and enjoy the company of friends, especially after the long months of isolation because of the pandemic," said Firdausul Hasan.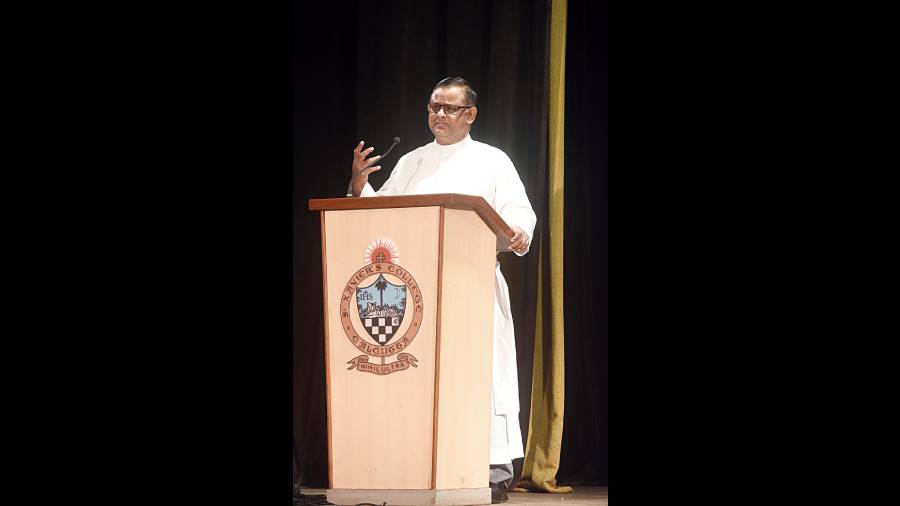 "Maybe we are coming together in the hall after two years but in the last two years so much activity was done by the alumni association, during both the first and second wave of the pandemic. I don't think any alumni association anywhere in the world has got a Women's Forum. We believe in women empowerment. At St. Xavier's everyone is equal and we believe in it to build that equality among us. The alumni association has made me more human in the last two years as they came forward to reach out to people in need. Not only have we excelled in education but also in pandemic activities. Our alumni association is an envy of all the alumni associations and it is because they love the institution. What we are celebrating today is the love, unity and generosity of each one of us. I thank all of you for the philanthropic activities that you did for the City of Joy in the last two years," said Rev. Fr. Dominic Savio S.J., principal, St. Xavier's College, Calcutta.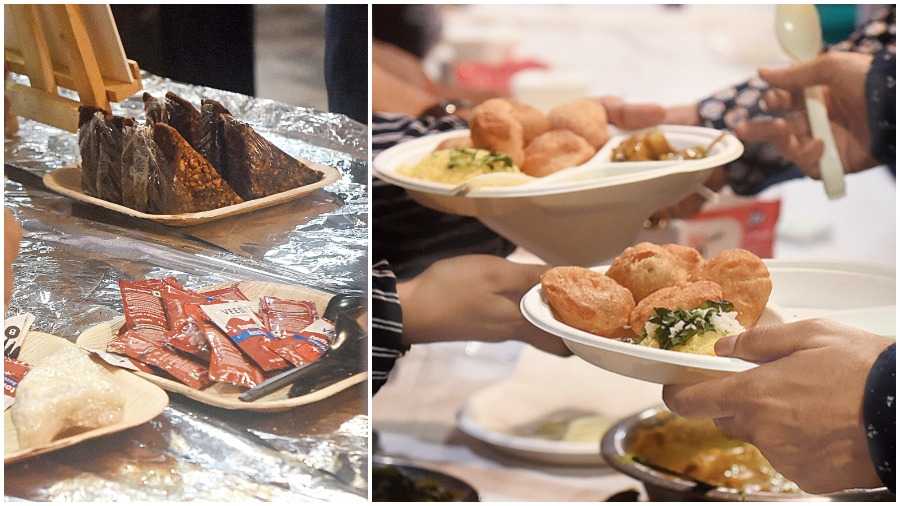 Brownie with chocolate sauce from Chai Break along with tea and sandwich, desserts from Bake and Bliss, fresh orange juice from The Yellow Straw, dhokla and kachori from Salad Feast and cakes from Tol Mol Ke Bol were part of the sip and munch menu. Apparel, accessories, home decor items and greetings cards were on display by Kosh Apparel, Trendz Boutique, Maagic Artisan, Dolfin and Mahabir Danwar. Mercy Hospital Health Services offered guests with services like a quick BP check. Tarot card reading and sound healing by Samartha and a lucky draw counter were part of the activity zone.
Pictures:Pabitra Das