It's almost that time of year again when Apple is holding its annual developer conference. This is where the next big features for iOS, iPadOS, macOS, watchOS and much more get announced so that developers can work on their apps. Of course, most of the features will only be in action later in the year but you get to know where the company is headed. Ahead of WWDC, we spoke to a few developers about what makes the event special.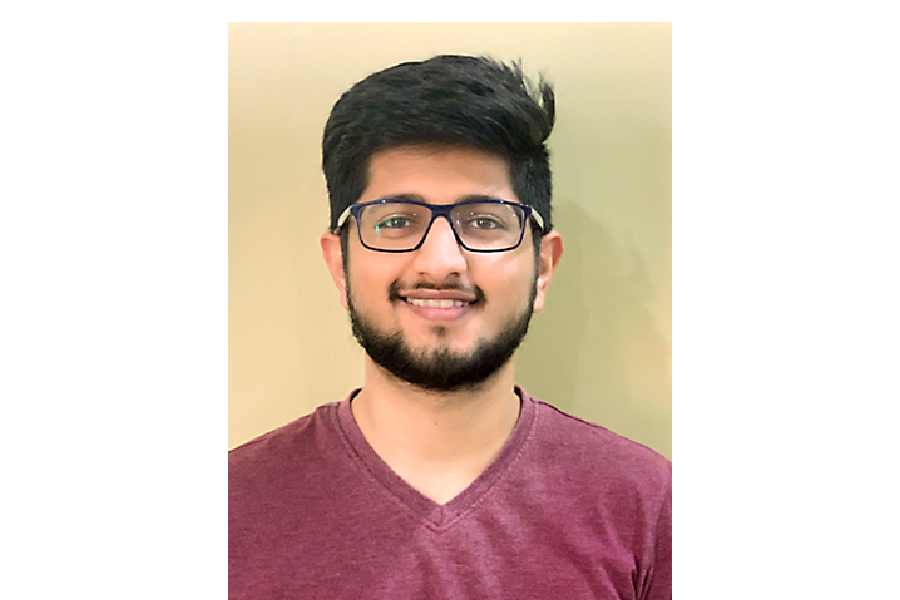 Nakul Sakhuja, iOS specialist at Zomato
Nakul Sakhuja, iOS specialist at Zomato
Where is that Zomato delivery? We check and recheck on the locked screen of the iPhone. The Live Activities feature is great to look at, besides being a powerful feature. Live Activities are interactive notifications that stay up to date, allowing you to keep an eye on things happening in real-time right from the Lock Screen. Nakul Sakhuja, iOS specialist at Zomato, remembers the moment when the feature was announced. He has been passionate about developing apps since college and for him, one of the biggest moments of the year is the Worldwide Developers Conference, which will begin on June 5. The annual Apple event is something all developers around the world keep a close eye on.
"When Live Activities came in, I remember having pizza and watching WWDC together with the team. We were very excited. We were working on the way it would look to the customer and prepared designs for it. Then we asked Apple for help and we received some pretty good feedback. We were one of the first developers to have shipped Live Activities to customers. We also pulled quite a few all-nighters. It is one feature that has got us a lot of customer love. It helps customers when tracking orders that are on the way," says Nakul.
Live Activities can also be combined with the Dynamic Island that's available on the iPhone 14 Pro and iPhone 14 Pro Max. The Dynamic Island itself is a unique addition to the smartphone and few could foresee its arrival.
"We thought the Dynamic Island would be about changing the Notch a bit and when it was actually shown... as to how it works, we were stunned. For example, when you swipe up the Music app, there is a sweet transition and then we saw all the interactions that were possible," says Nakul.
So what makes WWDC special to Nakul? "Every year there is speculation around so many things and WWDC ends up presenting a lot of pleasant surprises. It's the quality of things that come out of WWDC that we are excited about. Be it something coming to developers or them building on new features and sending it out to customers, we know it will all be world-class. Quality is what excites me most about WWDC."
One of the biggest features that Nakul enjoys about Apple products is the level of integration. "The Apple ecosystem makes things very easy. The hardware is so different, like the iPhone and the iPad or the Apple Watch but there is a sense of familiarity when things get implemented on the software side. The ecosystem makes things easy for us."
There is also the case of Apple helping developers, be it with technical issues or design. "There are two types of help we look for from Apple. First is for technical issues. And then there is feedback about design and UX. For example, we received a lot of help around Live Activities and it helped us keep things neat and clean."
Nakul always wanted to make apps. "My experience with Apple has been consistent. It feels natural and easy to use. If Apple does anything new, there will be the famous Apple design, which is something I look forward to. I enjoy every Apple device and I cannot workout without the Apple Watch. Even something as small as the AirPods is very helpful. The phone, of course, is there. The iPad is very helpful to carry around and if there is any important meeting,
it's easy to take down points on it."
One device he is very excited about is the iPad. "It has its own place. And once you attach a Magic Keyboard, it feels so natural to use. The Apple Pencil too is very helpful."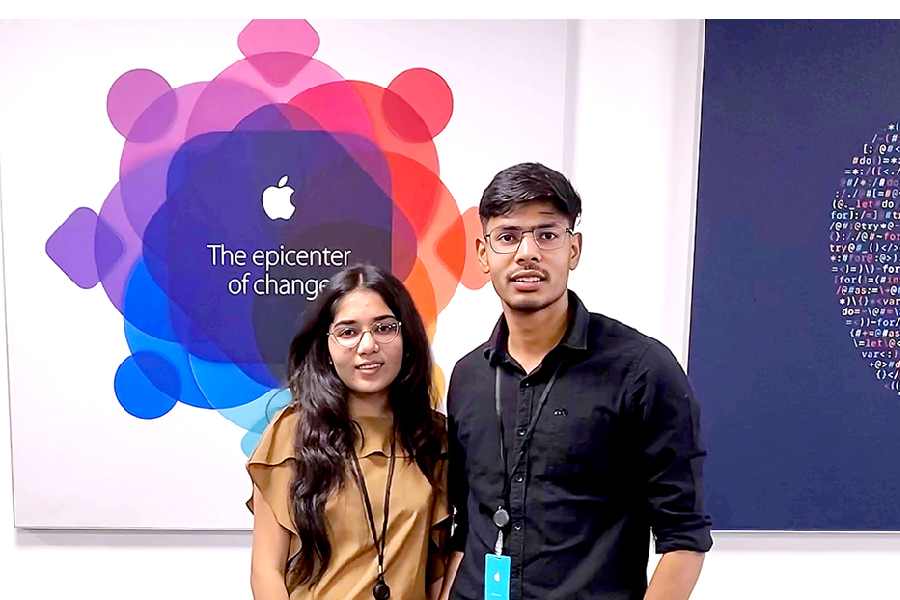 Arima Jain and Aman Jain of Lil Artist
Arima Jain and Aman Jain of Lil Artist
Recently I came across the app Lil Artist on the App Store. It facilitates a meaningful interaction between kids and the iPhone/iPad. They can listen to stories, learn the basics of mathematics, solve puzzles… everything within the same app. Though my daughter has long outgrown such apps, it kept me busy for a few hours because of its excellent design.
Behind the app are Arima Jain, co-founder and designer/developer, Lil Artist, and Aman Jain, co-founder and iOS developer, Lil Artist. Both are focussed on developing apps and are always enthusiastic about announcements coming from WWDC. After all, both are WWDC scholars.
"The pandemic increased screen time for children and they were consuming content without gaining much knowledge. Keeping this in mind, we decided to create something that's educational as well as enjoyable," says Arima.
When they created the app, the main target was the US audience but recently, audiences in other parts of the globe have also started showing keen interest in the app. They find it easier to work with new technology when it comes to Apple. "As far as new technology goes, it's easy to start implementing ideas in the iOS framework. I have been pursuing iOS since 2015 and Arima is also good at SwiftUI," says Aman, who is a WWDC Scholar from 2016. "Since then I have received more recognition. The support we get from the Apple team is amazing. We plan to continue on this path."
For Arima, her journey with SwiftUI is a recent one. "It started once Aman told me about WWDC. I started with Paul Hudson's 100 Days of SwiftUI and I loved it. I know other languages also, like Python, but SwiftUI is easy compared to other languages," says the WWDC scholar from last year. "Since I became a WWDC Scholar, our app launched and we got featured on the App Store. Apple also invited me to its Accelerator to speak about the app on International Women's Day."
Both agree that Apple is very accessible when it comes to tackling developer-centric issues. "At Apple, there are many departments. We wanted some feedback on the design of the app. We were given some great suggestions. If someone is designing an app for iOS, just follow the Apple design guideline for which there are resources. My ultimate aim is to make an app that will win the Apple Design Award," says Aman.
The next step for the app is the addition of AR. "We are planning to introduce AR very soon. That will make our stories more interactive. We have a story called Little Mouse. So users will be asked to find the mouse in the room using AR and then we will continue with the story," says Aman.
And what's next? "Small developers are growing in the App Store. The programme Apple runs is very supportive. We have bigger goals."