The beautiful Aditi Rao Hydari recently walked for fashion designer Asmita Marwa at Blenders Pride Fashion Nights in Warangal. Themed on 'Made of Pride', Asmita showcased 'Flower Love' and put the Ajeeb Daastaans actress in the classic black and white. Aditi took some questions from The Telegraph on her innate classic charm, her style icons, beauty and what her mother is most proud of about her.
Coming back home must be special!
I have collaborated with Blenders Pride Fashion Nights before but it's been more in the metropolis. So, actually coming to Warangal is quite lovely because I am from Telangana, from a place called Wanaparthy. There is something special about celebrating your roots and tapping into your culture and heritage and to do it with Blenders Pride Fashion Night and Asmita Marwa is quite special because it is a celebration of local art, craft, talent and culture.
Are there things you must do when you are in the state or Hyderabad?
Be spoilt by family, mainly because I get actually very little time to just take a holiday and be at home. So, I make sure I do nothing when I am in Hyderabad. (Laughs) I also eat a lot of mangoes and I just enjoy being in Hyderabad because the pace is so nice and everybody is so kind, generous and nawabi. I really like that, though after some time I am like, can I get back to the hustle-bustle of work and Bombay life. But I love coming back home and for me, it's like being in a wonderland.
There is something eternal about your sense of style. What do you attribute this sense of classic to?
Oh, thank you! That's very sweet of you. I don't know because I didn't plan it like that. I think style is something that's very intrinsic and fashion is something that you play around with. So, whatever my style is, I guess it comes from the people around me... my mother, my grandmother... they actually wore handlooms. I have grown up seeing a lot of handlooms, indigenous craft, textile and I enjoy that. So, yeah, style for me is classic and timeless, but I have a bohemian and free-spirited side too. I don't like doing the obvious things and also I like being effortless. So, if I am wearing a gharara or a sari, I like to look as if I woke up in it, even if it is couture and most times, you'll see me in oversized, chill clothes....
What's an heirloom that is a possession of pride and prestige for you?
Anything that has been passed down from my grandmother or my mother... sari or jewellery. For me, things that have been worn by people whom I love, hold a lot of value. So, it's not about how big the stone is or expensive the garment is, it's about who wore it. For me, the history of that garment is more priceless than the cost of the garment, the energy that touched that garment....
What is beauty for you at this point in your life?
(Smiles) Beauty to me is always effortless and unselfconscious. I feel the more self-conscious a person is, the less beautiful they look. I feel beauty is about being happy and comfortable with who you are and being able to make people smile around you, to be able to be kind to people around you, make them comfortable and create a good environment. People who are able to do that are really beautiful people. People perceive them as beautiful whether they are perfect physically or not... it doesn't matter. It's about how they make you feel. Beauty is about a feeling.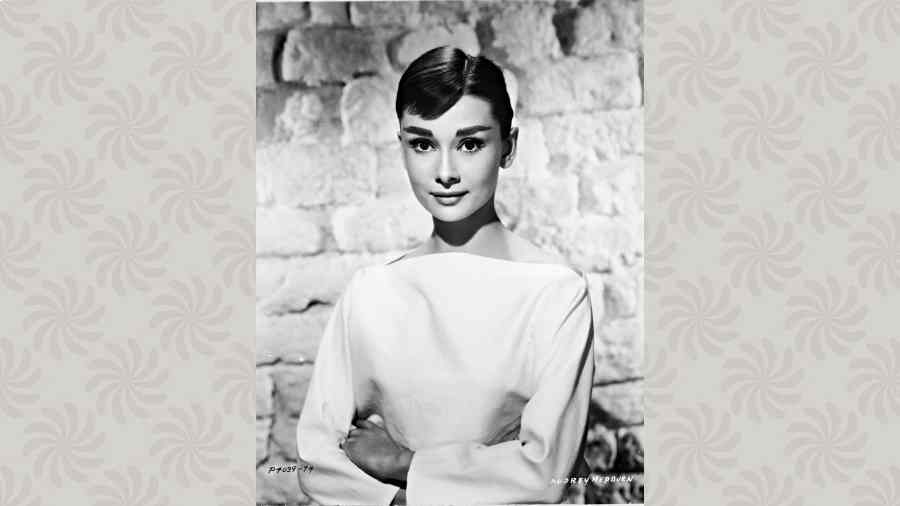 A very important fashion influence for me is Audrey Hepburn — Aditi
There is so much purity in how you look. What's your soul-cleansing routine like?
I think for me dance and music are important. These are things I have grown up with and I feel there is nothing purer than being lost in them. It's like an all-consuming thing. Any kind of art honestly, but for me personally music and dance because I don't know a life without it. If I am upset or having a bad day, sometimes, I'll just dance or sing and I think that's my space and gives me a lot of joy and happiness and can change my mood in a second.
Who are you most proud of a) Aditi, the person, b) Aditi, the actress?
I can't say I am proud about myself but I do believe the most important things for me are self-respect, dignity and credibility, but I'll tell you what makes my mother proud is when people I don't know, say on a flight, the cabin crew comes and tells me 'you are very well brought-up', that makes my mother proud.