The 2000s, so far, have undeniably been the era of superhero films, with almost every big-name actor having donned the cape for at least one hero (or villain). Given the rise of new franchises, studio disputes, and reboots, some have played multiple super-characters.
Among them is Oscar Isaac, who stars as Marc Spector/Moon Knight in the Disney+ Hotstar show releasing on March 30. This is Isaac's third 'super' outing, after he played the villain Apocalypse in the dud X-Men: Apocalypse and made a cameo as Miguel O'Hara/ Spider-Man 2099 in Spider-Man: Into The Spider-Verse. So, before his latest releases, My Kolkata takes a look at other actors who have taken up different super roles.
Chris Evans — Captain America and Human Torch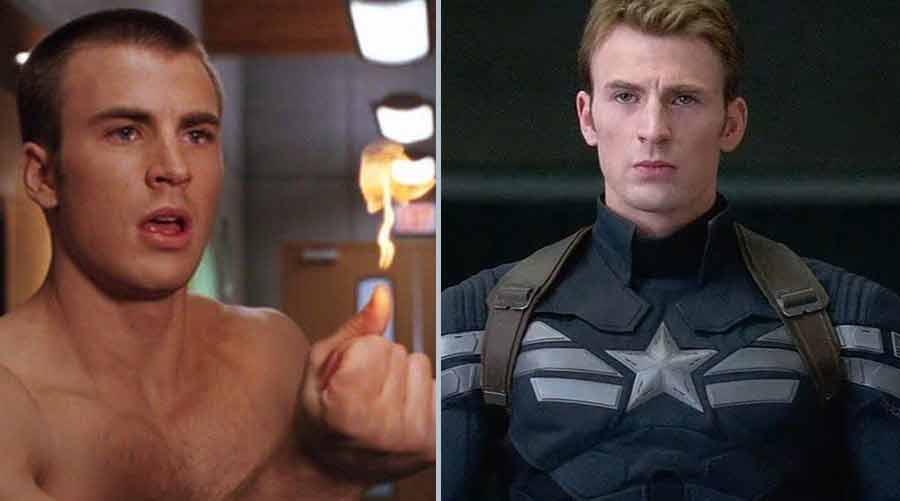 Marvel
While Evans as Steve Rogers/Captain America is definitely one of the best superhero castings in history, he donned a lesser-popular suit in 2005. Evans stood out as Johnny Storm/Human Torch in Fantastic Four and its 2007 sequel for his screen presence, despite both films being huge duds at the box office. We're partly glad that the franchise didn't take off, because it led to him taking up the vibranium shield.
Ryan Reynolds — Deadpool and Green Lantern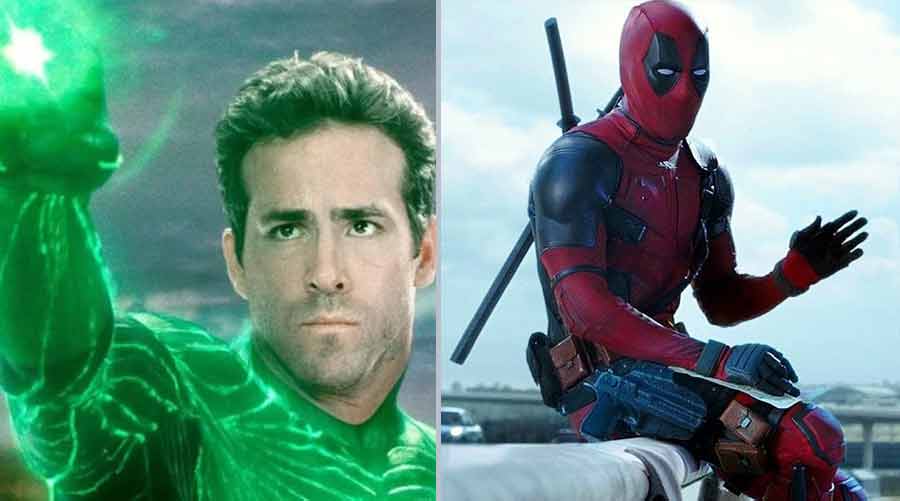 Warner Bros.; Marvel
Before Reynolds made Wade Wilson/Deadpool his own, he starred in a forgettable iteration of the character in X-Men Origins: Wolverine. If you go back a bit further, Reynolds also portrayed Hal Jordan in the disastrous 2011 movie Green Lantern. Few have owned their failures like the actor though — he has used Deadpool's fourth-wall breaks to great effect, spoofing his portrayal of the DC superhero multiple times. His online 'tussle' with Hugh Jackman about X-Men Origins: Wolverine nearly killing two franchises is equally hilarious.
Samuel L. Jackson — Nick Fury and Frozone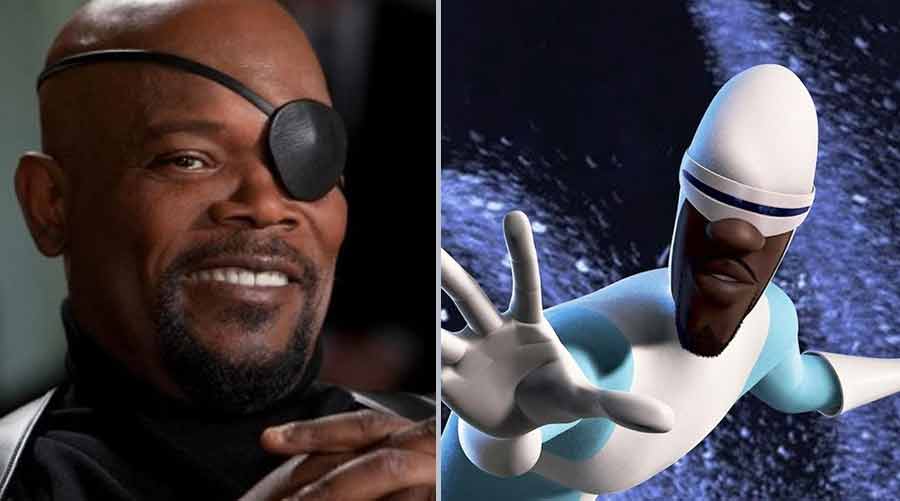 Marvel; Disney
Beyond his iconic turn as MCU's puller-of-strings Nick Fury, Jackson has also played an animated superhero. His portrayal of Lucius Best/Frozone in The Incredibles franchise was the show-stealer and Jackson made the character his own with his comic brilliance and swagger. We would dearly love a spin-off that explores the origins to his hilarious marriage.
Josh Brolin — Thanos and Cable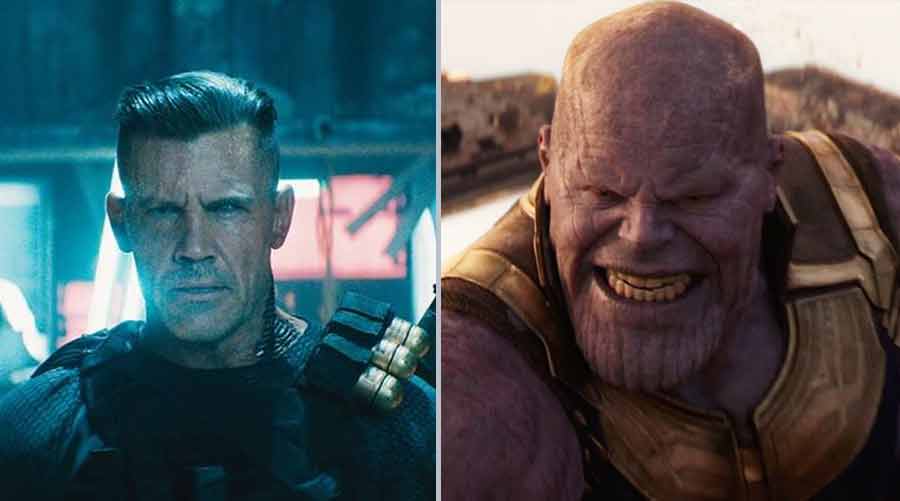 Marvel
Brolin managed to play two epic characters in three epic movies in the span of one year, doing justice to every performance and giving them wings of their own. Be it Thanos' pained realism in Avengers: Infinity War, Cable's traumatised ruthlessness in Deadpool 2; or past Thanos' lust for power, Brolin stole the show in every single outing.
Tom Hardy — Bane and Venom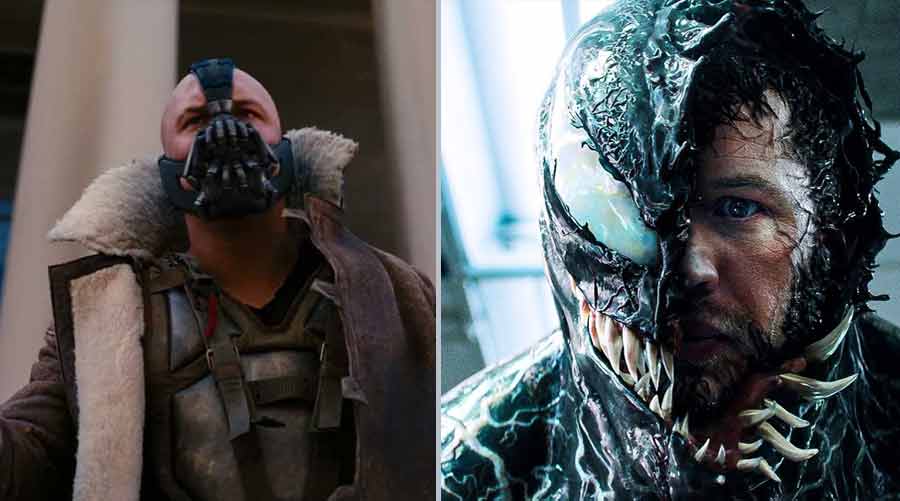 Warner Bros.; Marvel
It is testament to Hardy's amazing range that imagining The Dark Knight Rises' Bane and Sony's Venom as the same person is impossible. Hardy's bat-breaking performance and sheer physicality as Bane inspired enough terror to term him a worthy successor to Heath Ledger's Joker. Venom feels like a triumph too, given that he managed to make Eddie Brock's bumbling vigilante work after Topher Grace's trainwreck in Spider-Man 3.
Michael Keaton — Batman and Vulture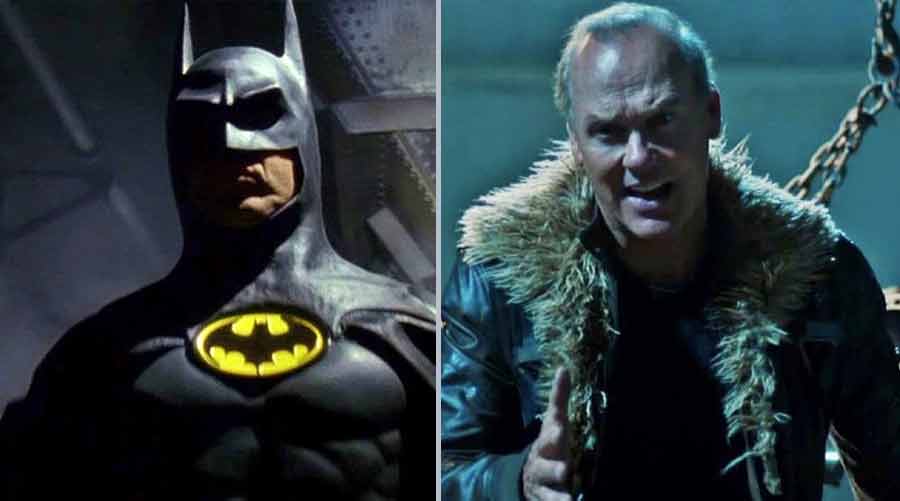 Warner Bros.; Marvel
Keaton not only gave audiences the first dark on-screen adaptation of Batman in 1989, but also the first Spider-Man villain to remember since Green Goblin and Doc Ock. His exploration of Bruce Wayne's degenerating mental state added a lot of nuance to the character. He also managed to instil genuine fear with his menacing smile as Adrian Toomes, even without donning the Vulture suit. We can't wait to see him bring back his gravitas to the Caped Crusader in The Flash.
Ben Affleck — Batman and Daredevil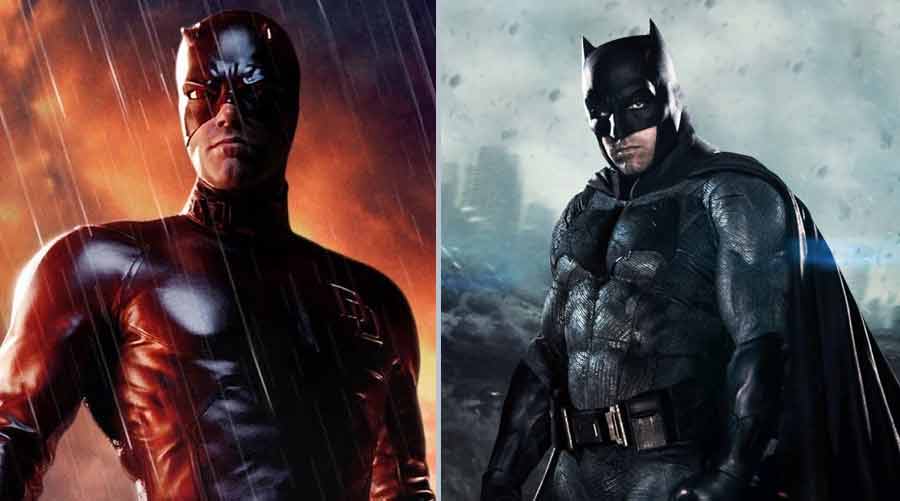 Warner Bros.; Marvel
Affleck's relationship with comic book characters is rocky. While his 2003 outing as Matt Murdoch/Daredevil felt lacklustre due to poor direction and vision (pun intended), his takes on Batman bore the brunt of being a good character in a bad film. Affleck tried his best to make his Frank Miller-esque Batman seem convincing, but couldn't save Batman V Superman and Justice League from DC executive's insecurities. We still wonder what could have been if had creative control over a solo Batman film.
Michael B. Jordan — Human Torch and Killmonger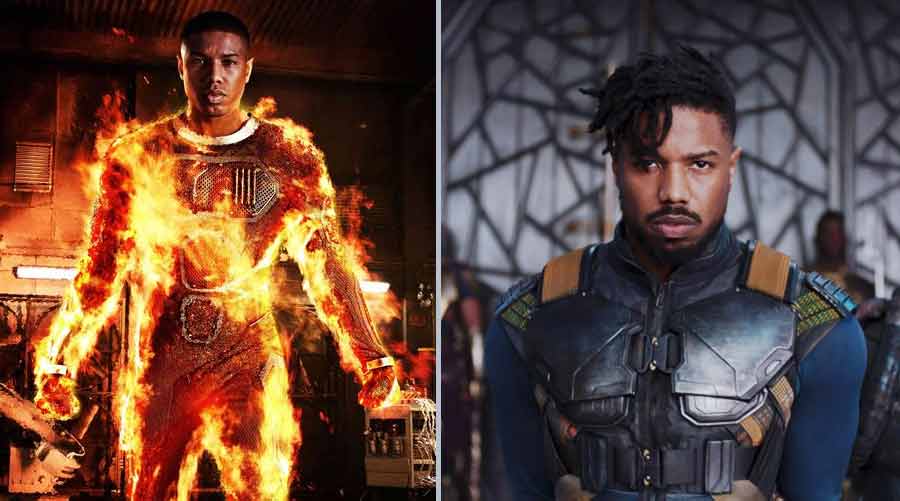 Marvel
Another Fantastic Four film's loss, another later MCU film's gain. Despite some opposition to his casting as the Human Torch, Stan Lee clearly saw something in Jordan, as did the audience when the movie released. While there is little to say about Fantastic Four, its failure led to Jordan portraying one of the best villains in the MCU – Killmonger. The actor perfectly brought out the generational angst of the villain, making his motivations seem legitimate and earning both T'Challa and our respect.
Jared Leto — Joker and Morbius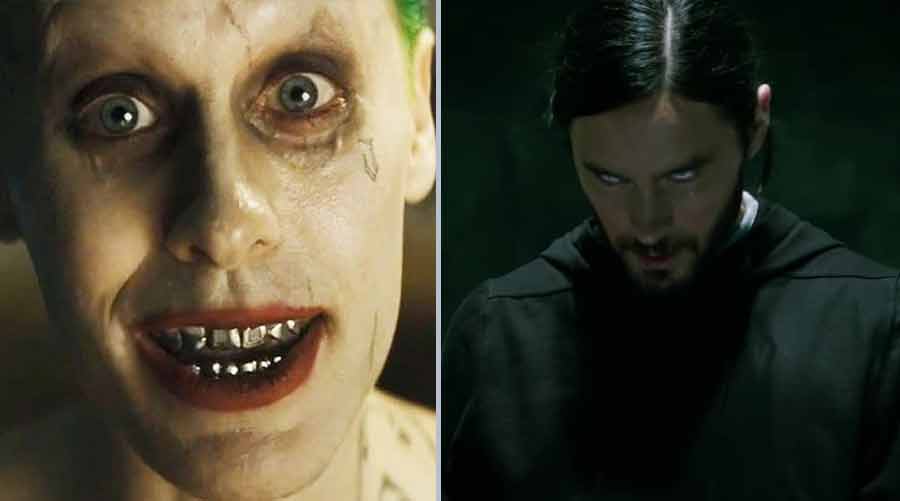 Warner Bros.; Sony
Leto, like many others on this list, subverted expectations. While others braved audience hatred to make a case for their casting, his turn as the Joker in the DC Extended Universe disappointed fans who had largely celebrated his casting. Sure, following in the footsteps of Heath Ledger wouldn't have been easy, but everything from Leto's demeanour to dialogue delivery felt like a caricature of the clown prince of Gotham. We definitely hope that he manages to turn things around for his second comic-book outing as Morbius, set to release on April 1.
Halle Berry — Catwoman and Storm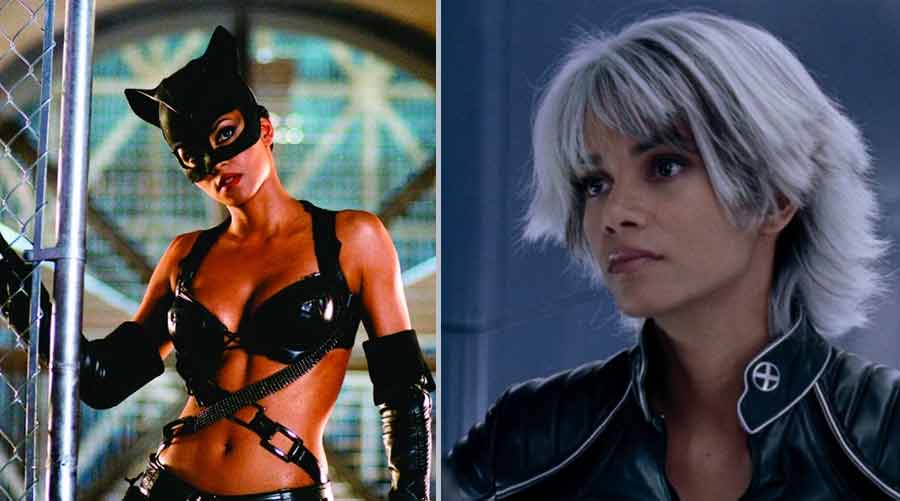 Warner Bros.; Marvel
On paper, Berry was the perfect choice for Storm and she looked the part too. However, her acting chops were severely underutilised in the X-Men films that barely gave her anything to do. And as Catwoman in the 2004 film, she got the character's seductive vibe right, but failed at bringing any depth to the role, making it a largely forgettable and derided film.
Nicolas Cage — Ghost Rider and Spider-Man Noir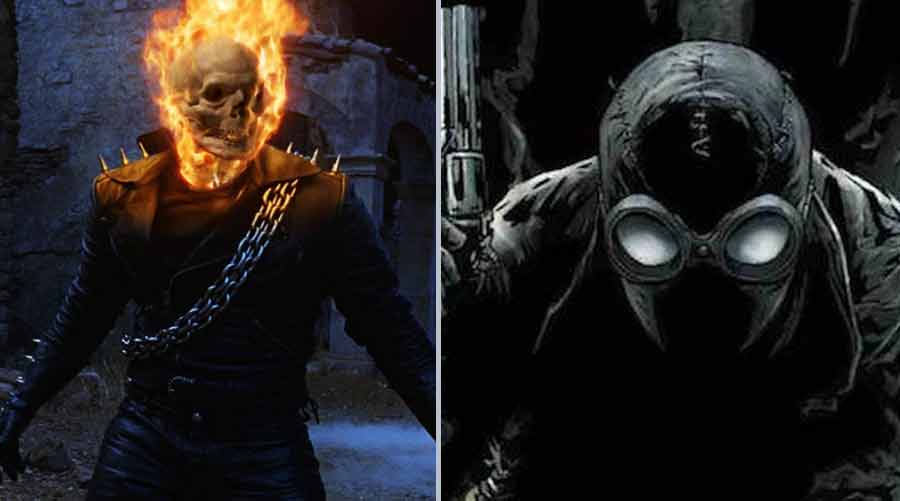 Marvel
While the Ghost Rider films weren't cinematic masterpieces, there was a certain brand of entertainment they provided, largely due to the charisma of main man Nic Cage. His baritone was immediately distinguishable in Spider-Man: Into The Spider-Verse too, where he turned in a top performance as Spider-Man Noir.
And If rumours are to be believed, Cage is set to don his leather jacket for Doctor Strange 2, and we are excited!