Whenever we think of sweets, there is probably nothing better than Bengali mishti to gorge on. So, when City Centre Salt Lake and New Town hosted their Sweets of Bengal, in association with t2 from November 26 to 28, we had to check it out. Kheer Malai, Pantua, Anando Naru, Madhu Malancha, Badam Cheet, Makha Sandesh, Butterscotch Sandesh... the list was endless to satisfy the craving. Some of the participants were Laal Misti Kheer Doi (Nabadwip), Felu Modak (Rishra), Dwarik Grand Sons, Nepal Sweets among others. Stalls like Mitra Cafe and Poush Parban were also present with their savoury treats.

City Centre New Town

Arijit Roy and Sanghamitra Dasgupta took a quick dualfie. "It is a very nice experience... awesome! We were unaware of the event and got to know once we came here. It looks full and all the sweets look delicious. Hopefully it will taste very nice too," said the married couple.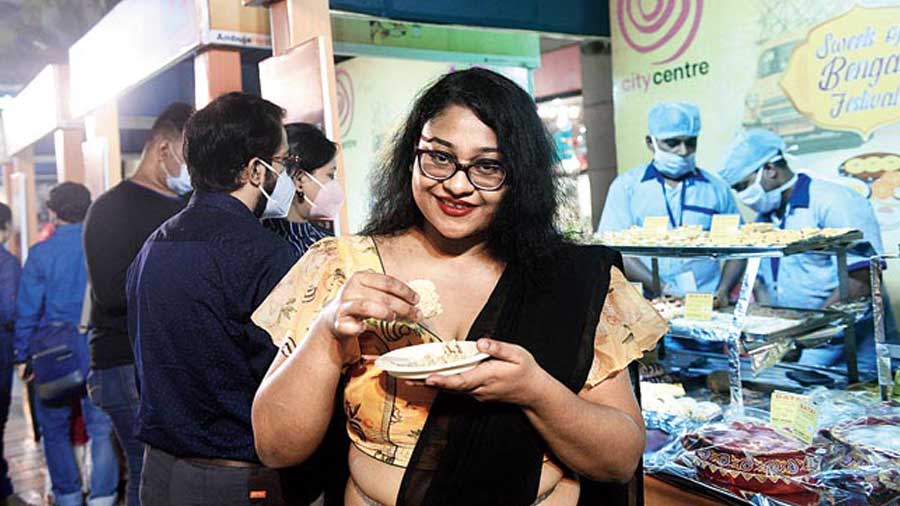 "I am having Joynagar'r moa (from Batai Mistanna Bhandar), which is our Bengal's speciality. Delicious and sweet! I am having fun at this mishti mela as you can see. We are from Bengal, and as Bengalis, we love mishti. More people should come for this festival," said Arpita Das.
Rashbehari Das.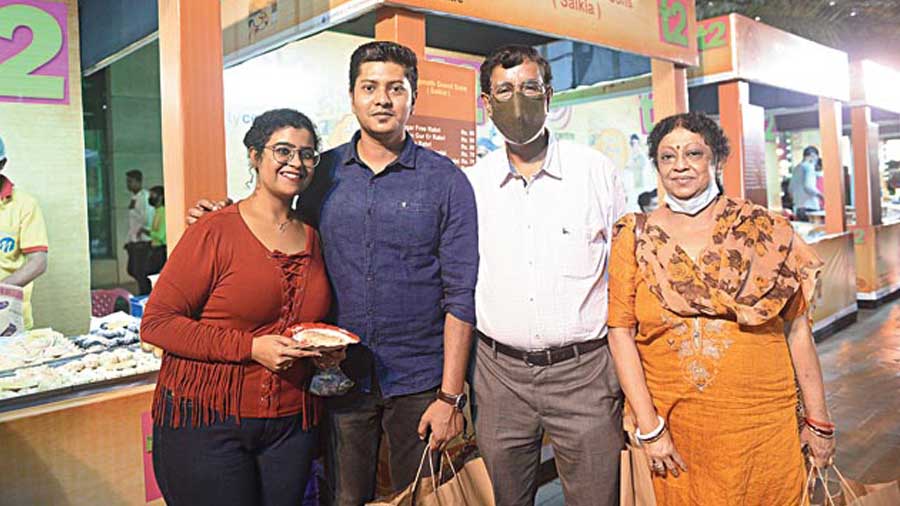 "We just bought Malai Patishapta and this is our first stop. We will visit many other stalls to experience more, but so far this has been a really good and the experience is fun too," said Aakash Banerjee (second from left) who was there with his family.
Rashbehari Das.
City Centre Salt Lake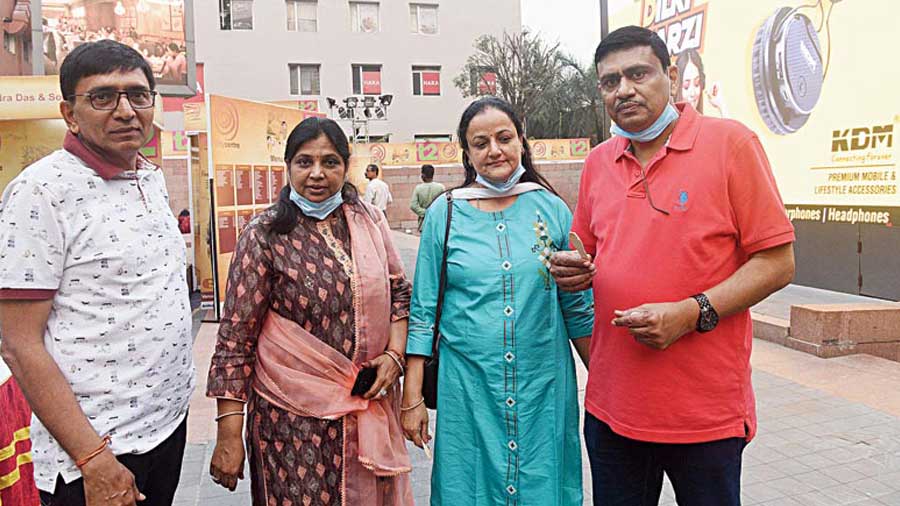 "I had three to four items here, like Rajbog and Chomchom. They were very good," said Jaikumar Agarwal (extreme right) who was there with his near and dear ones.
Rashbehari Das.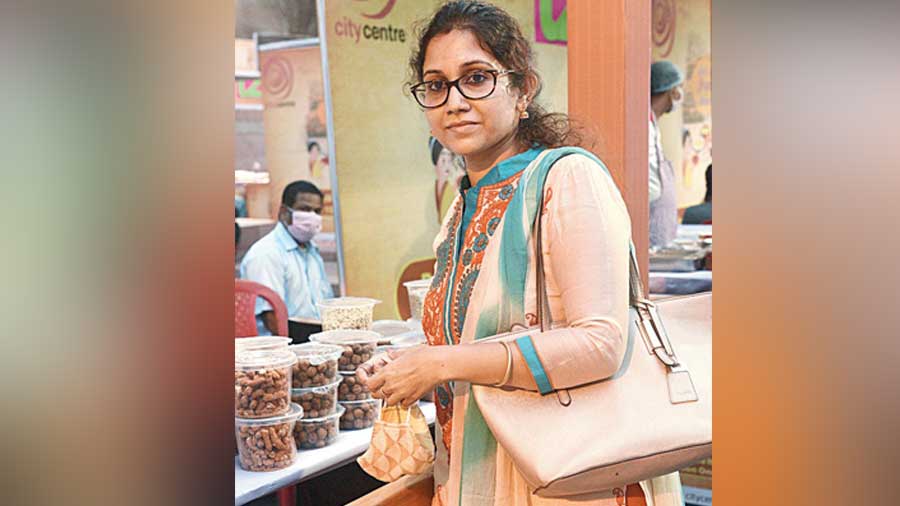 Srabani Ghosh was browsing through some sweets from Joynagar Moa Online.
Rashbehari Das.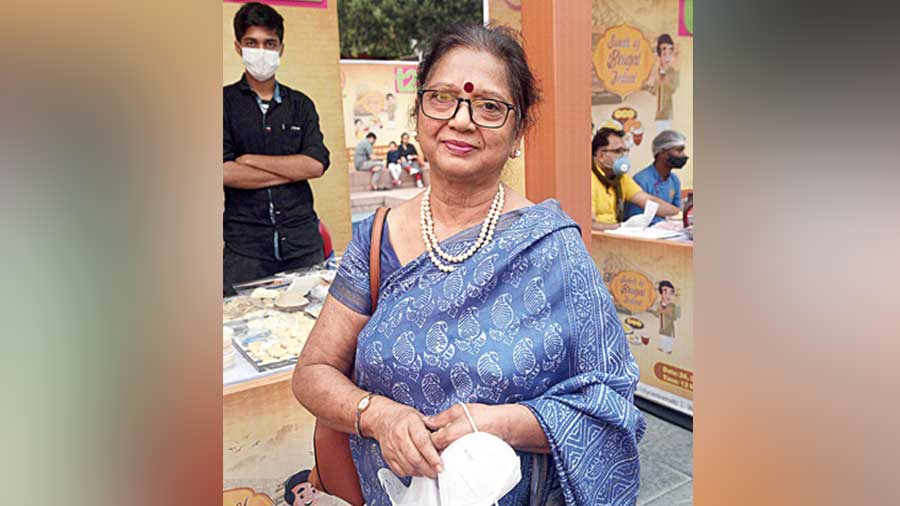 "We had rabri... nice, creamy, and mildly sweet. I don't like too much sweet, so it was a mild sweet dish which I appreciated," said Gopa Kar.
Rashbehari Das.
ON THE MENU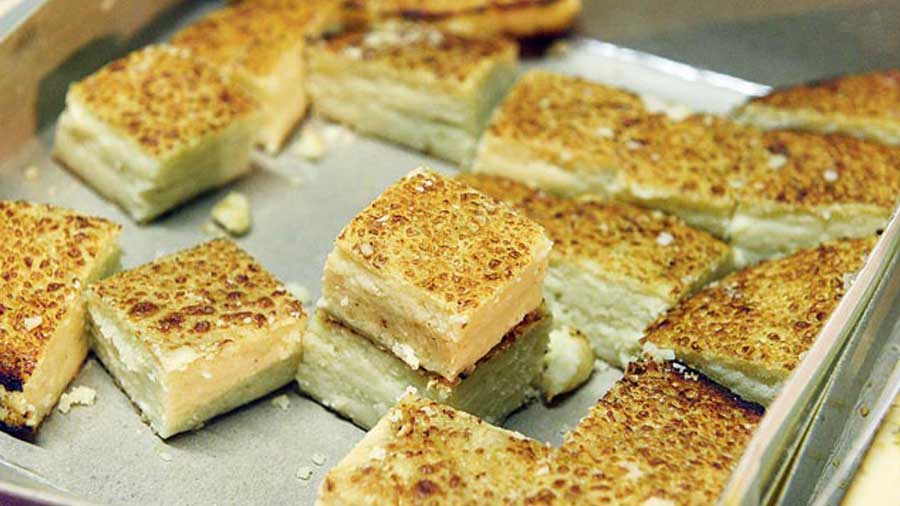 The cream of the milk adds a creamy feel to the Sharbhaja and sweetness oozes out from the very first bite. It's syrup adds a bit more goodness to this dessert! Rs 40 per piece at Adhar Chandra Das & Sons (Krishnanagar).
Rashbehari Das.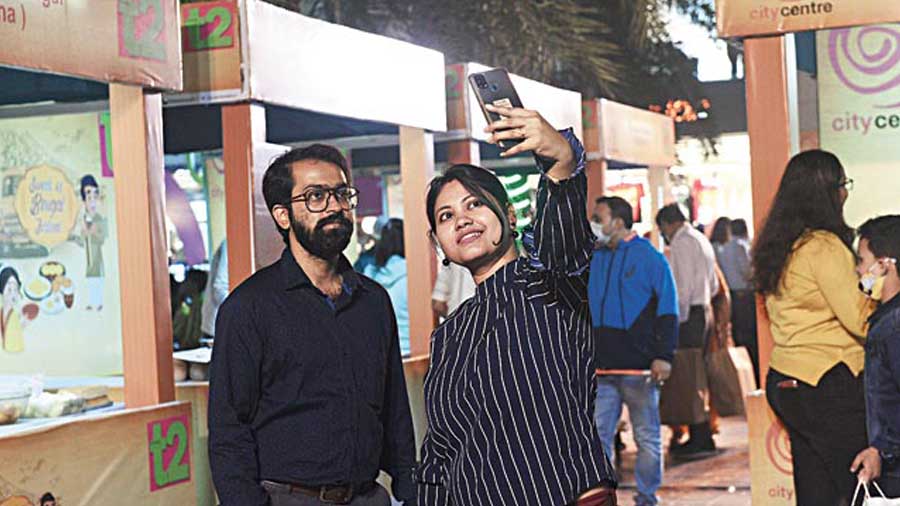 Rashbehari Das.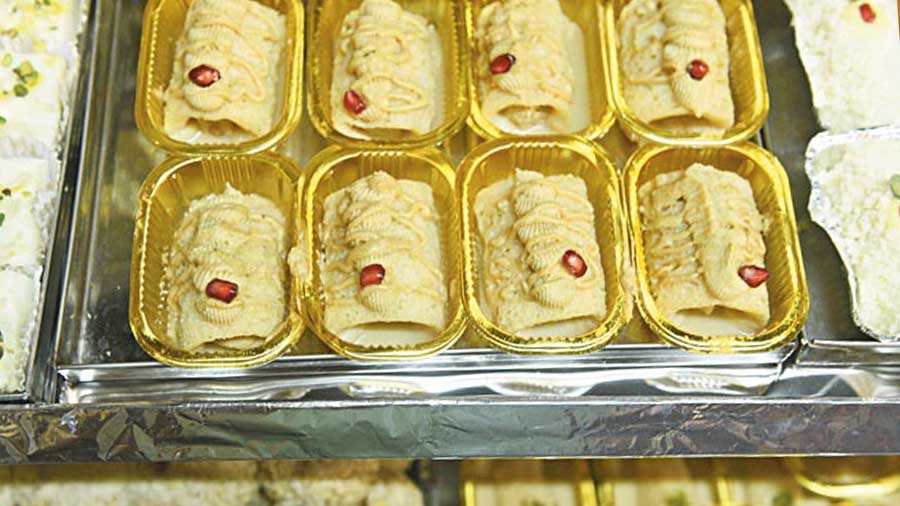 The perfect combo of gur and malai never fails! They come together in the Nolen Gur Malai Roll. Rs 30 per piece @Batai Mistanna Bhandar (Howrah).
Rashbehari Das.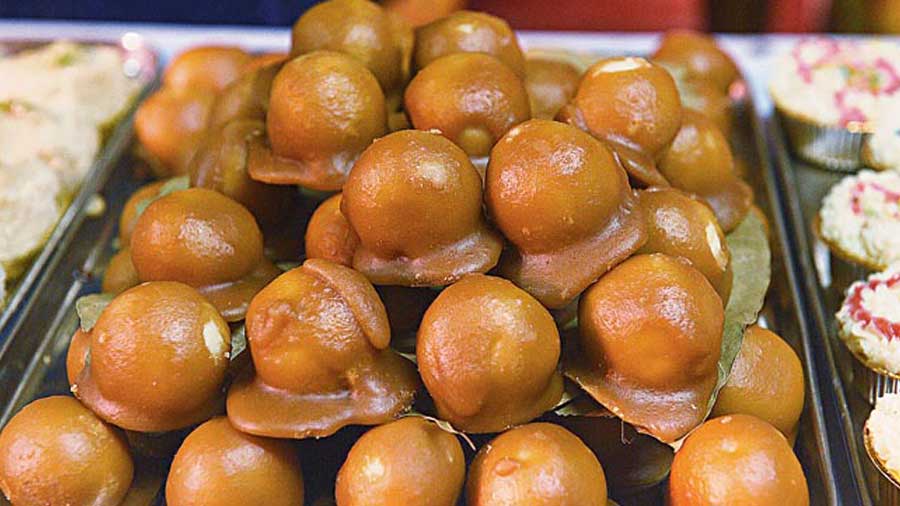 The eye-pleasing Gurer Monohara has a perfect blend of the familiar taste of monohara with an added taste of gur! Rs 20 per piece @Sitalamata Mistanna Bhandar (Uttarpara)
Rashbehari Das.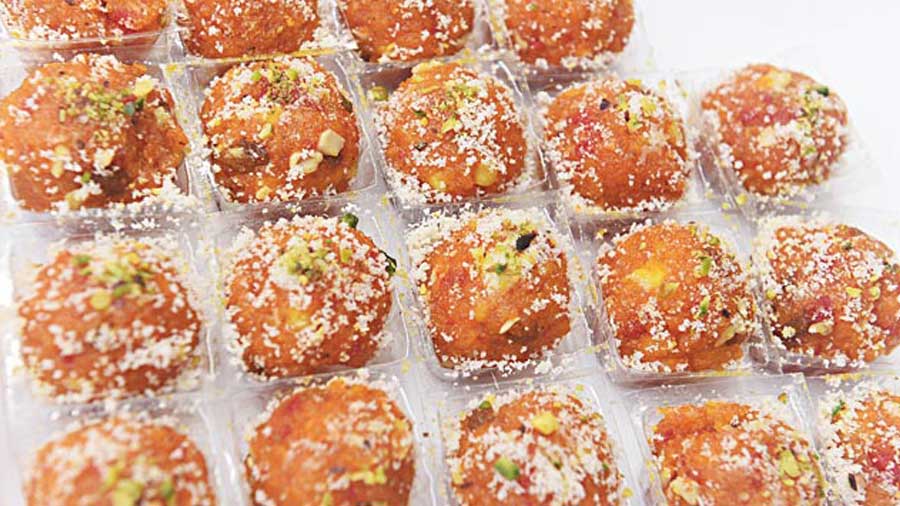 When we think of Bengali sweets, Special Darbesh is surely going to be a part of our list! Its sweet aroma and taste, will not let you stop at one! Rs 30 per piece @Bojonath Grand Sons (Salkia)
Rashbehari Das.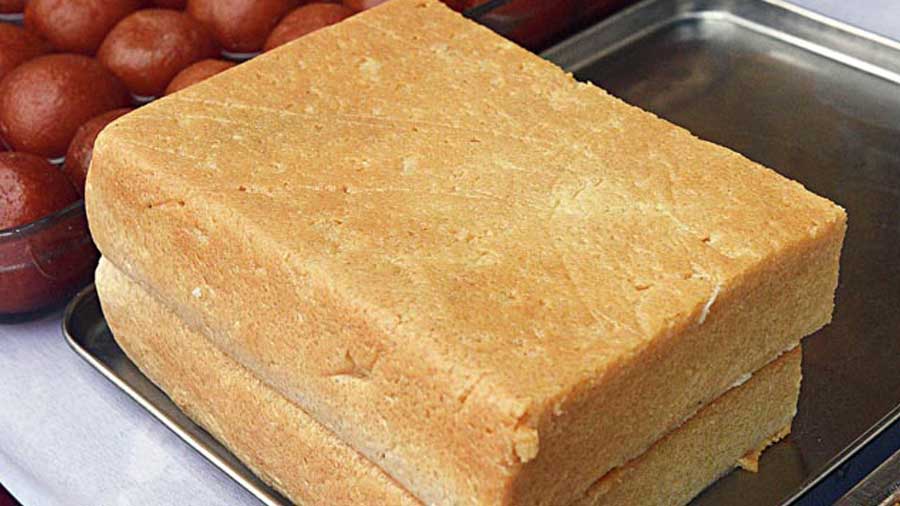 If you are ever in the mood to try something different, the Chanar Cake is what you should go for. Rs 500 @The Sweet & Sugar (Kalna)
Rashbehari Das.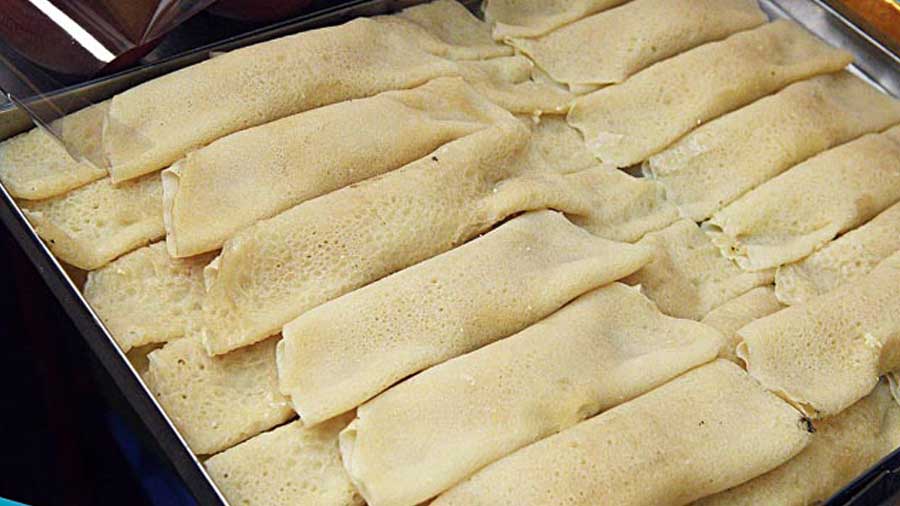 Kheer patishapta is a winter must-have and at the fair, they were among the bestsellers. Rs 30 per piece @Radha Gobinda Sweets (Nadia)
Rashbehari Das.