Jane Goodall has won many awards and accolades, but a dream close to the primatologist's heart was fulfilled on July 12 with the launch of a Barbie modelled after her.
The new doll, created in partnership with the Jane Goodall Institute, is part of Barbie's Inspiring Women Doll collection and will be sold with a separate David Greybeard chimp accessory modelled after the primate Goodall studied. "This is going to be so wonderful for so many little girls. My entire career, I've wanted to help inspire kids to be curious and explore the world around them – just like I did when I first travelled to Tanzania 62 years ago," the primatologist has said.
My Kolkata takes a look at some other women icons who have had dolls modelled after them in the past.
Abby Wambach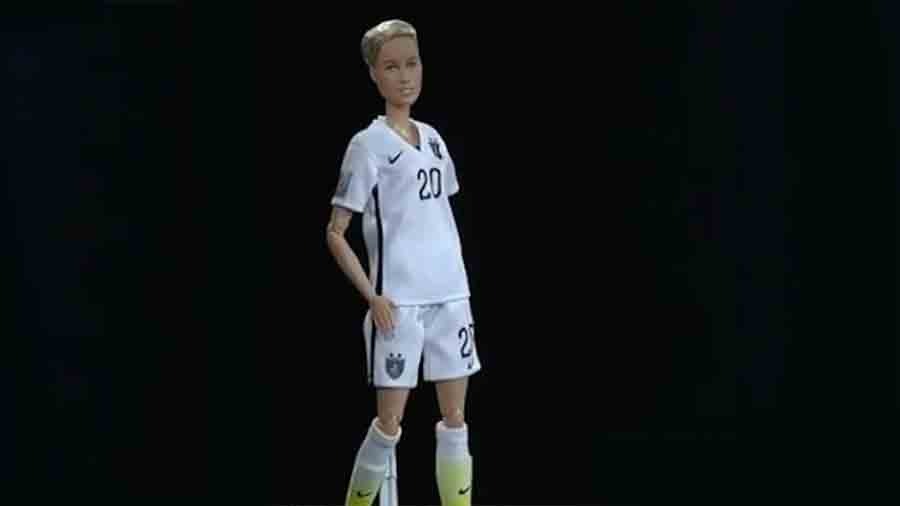 An inspiration to women footballers across the world, Abby Wambach's contributions to the sport have been lauded continuously and Mattel sculpted a doll after her to give little girls a push to play a male-dominated sport. "Playing with Barbies that may or may not have looked like I felt growing up, I think that this is a really impactful statement … If you're out there and maybe your doll doesn't look like how you feel, here's another option," Wambach had said when the doll was revealed for the first time.
Ibtihaj Muhammad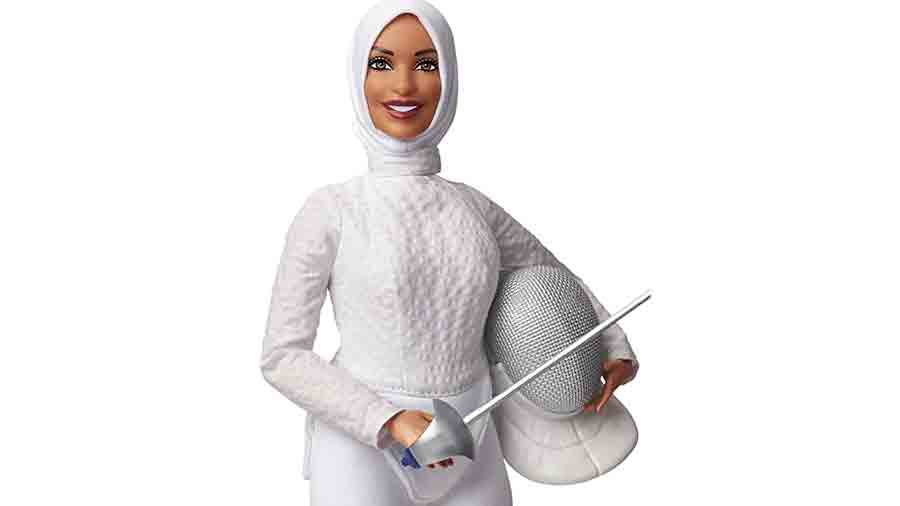 US Olympic fencer Ibtihaj Muhammad inspired the first Barbie who donned a hijab! The fencer was also the first American to ever compete in the Olympics while wearing a hijab and was named in Time 100 Most Influential People of 2016.
Ida B. Wells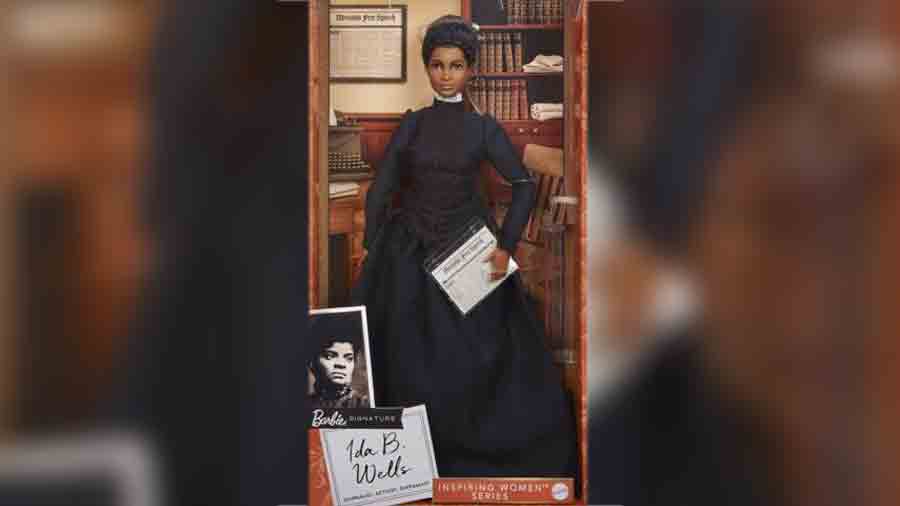 The Ida B. Wells doll is a part of Barbie's Inspiring Women Series, like Dr Jane Goodall. Wells was instrumental in shedding light on the racism and lynching of the Seventies. "It's an incredible honour to have my great-grandmother represented as part of the Barbie Inspiring Women Series. She used her voice in every way she could to fight for freedom, justice and equality. And her work, as well as her story, is relevant and inspiring for today's world," said Wells' great-granddaughter Michelle Duster in a statement to the press.
Laverne Cox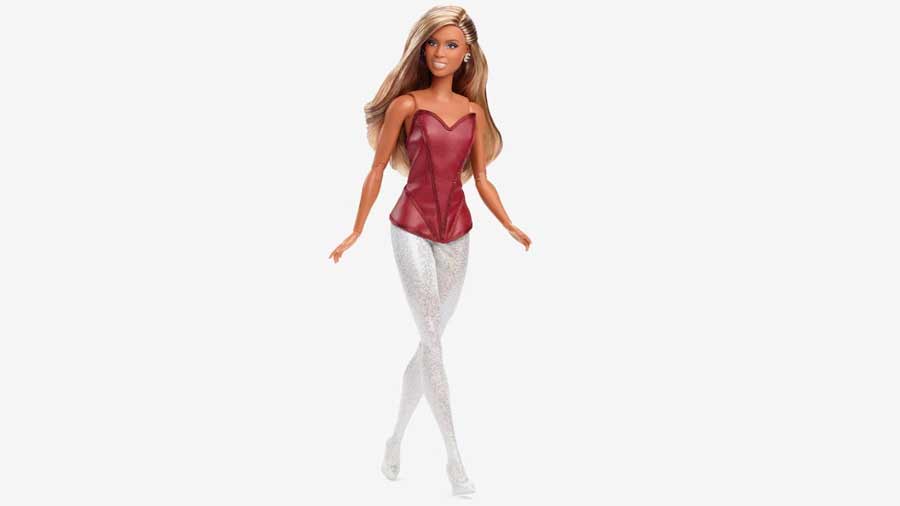 Laverne Cox, a transgender actress and activist, had a doll modelled after her as part of the Tribute Collection Barbie honouring her contribution to society. Cox is the first transgender actress nominated for a Primetime Emmy Award and is famous for producing the Emmy-winning documentary Laverne Cox Presents: The T Word.
Naomi Osaka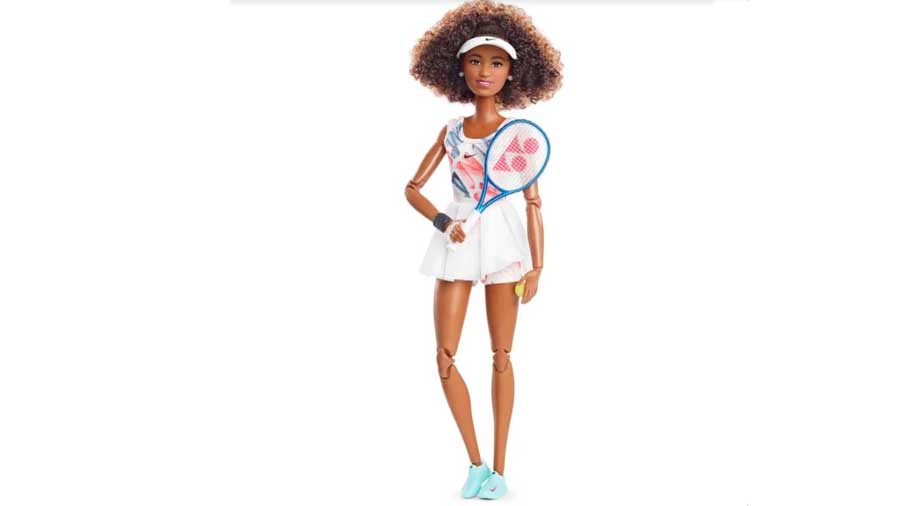 Barbie's Role Models series featured tennis star Naomi Osaka. The doll represents the athlete beautifully and comes equipped with a tennis racquet and a visor.
Maya Angelou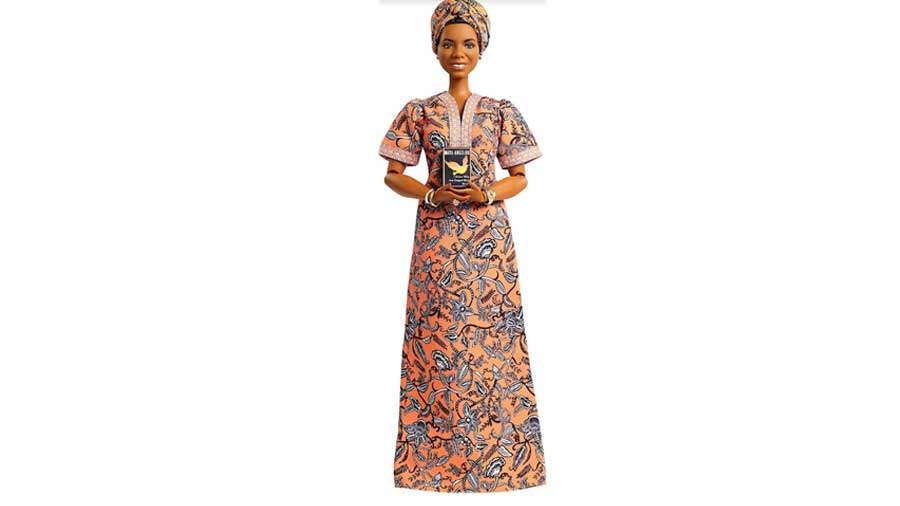 Poet Maya Angelou was also honoured by Barbie. Her doll clutches her memoir I Know Why the Caged Bird Sings, for which the author, poet and civil rights activist won the National Book Award.
Frontline workers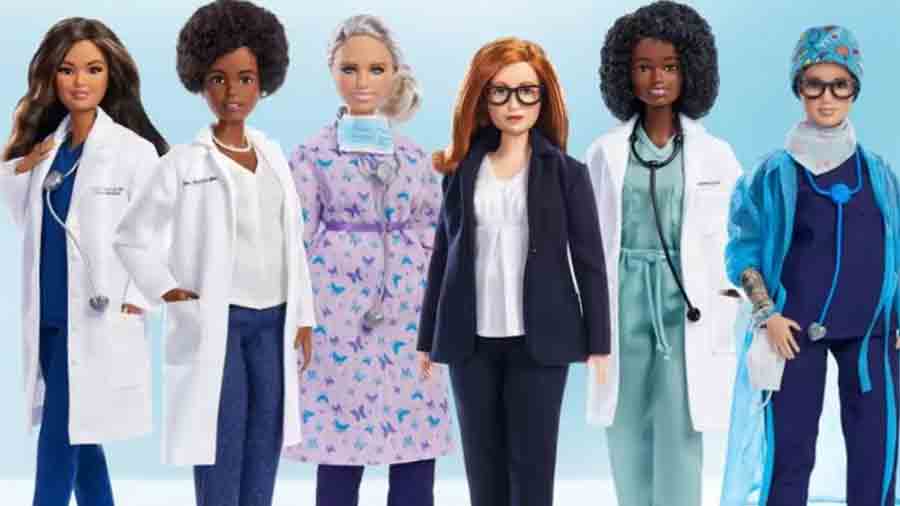 In 2021, Mattel released a special line of dolls that represented frontline workers during the pandemic. The line also included professor Sarah Gilbert, professor of vaccinology at Oxford University who co-created the AstraZeneca vaccine. The other four women were Jaqueline Goes de Jesus, a Brazilian biomedical researcher; Kirby White, co-creator of a reusable gown for healthcare workers in Australia; Chika Stacy Oriuwa, a Canadian physician, spoken-word poet, and social activist; and Amy O'Sullivan and Audrey Sue Cruz, healthcare workers in the US.
J.K. Rowling
Harry Potter creator J.K. Rowling's Barbie dolls were a limited edition that didn't see mass production.
Shakira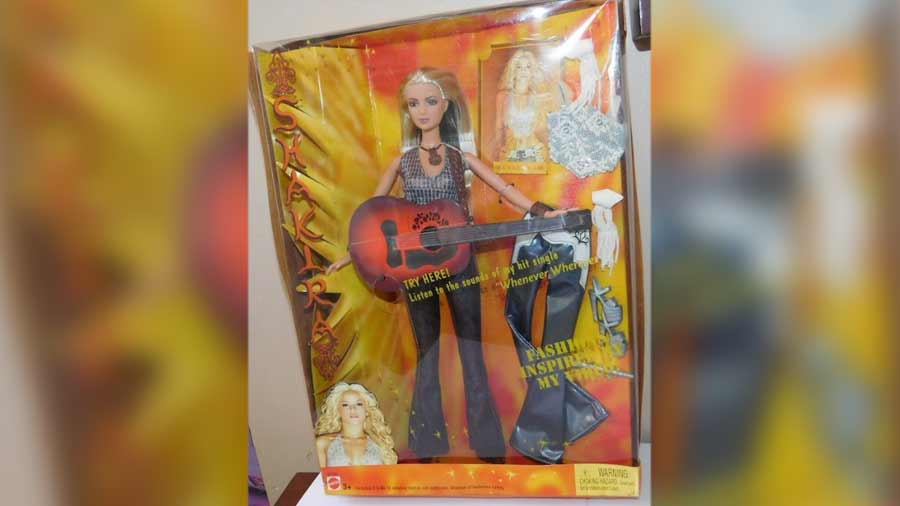 Who doesn't love Shakira? Her dolls mimicked her to the tee — sassy clothes and hair. The celebrity singer was used as a model for a Barbie doll in 2003 and was sold with a guitar!
Katherine Johnson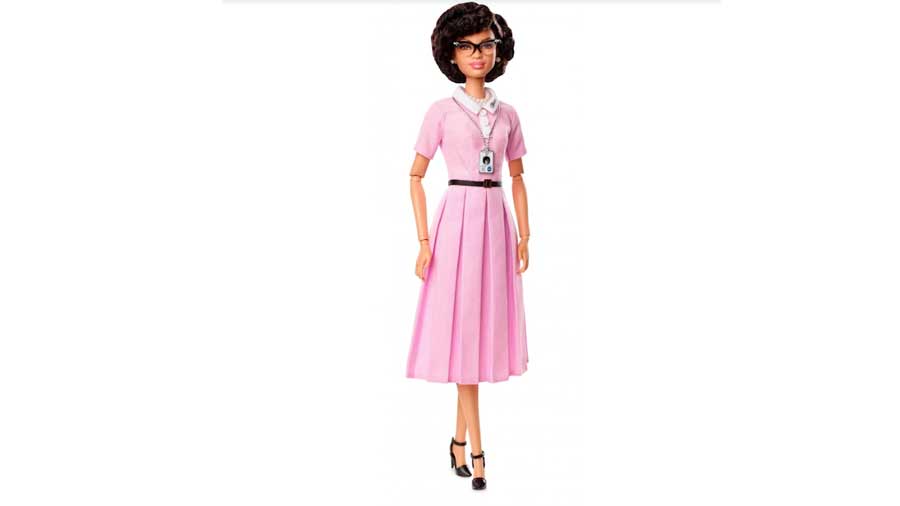 Katherine Johnson's monumental work as mathematician and NASA employee were cemented into history when Barbie brought out a doll modelled after her. Johnson's contribution to orbital mechanics was an essential piece in the success of the first and subsequent US crewed spaceflights.