The Kardashians are back and they're more un-relatable than ever. After a 10-month-long absence, the family is back on our screens with their new show, The Kardashians. After Keeping up With The Kardashians concluded its long-winded, 20-season run last year, the Kardashian-Jenners were paid at least nine figures for a multi-year content deal with Disney.
And suffice it to say the content is aggressively wealthy and triggering for anyone who's not a billionaire. The Kardashians basically expanded their Instagram to make it stream-friendly — be it the mansions, the cars, the closets, the playrooms, the glam squads, or the parties. We streamed the first two episodes and we recommend skipping them if you're having a bad week because The Kardashians is the opposite of a feel-good show — it's a feel-broke show if ever there was one. And here are just some poor-people thoughts we had while watching it.
Where's 'Skip Intro' when you need it?
The first episode begins with unbelievable aerial shots of every Kardashian-Jenner mansion, featuring panoramic views of their sprawling living rooms, jumbo ivory fireplaces, 14-foot ceilings, jaw-dropping art installations and sweeping patios. Kendall Jenner's $8.55 million mansion has huge Spanish-inspired arched entryways and a literal gold bathtub, while Kourtney Kardashian's backyard is big enough for us to go camping. 
P.S.: Kendall skips out on her family lunch last minute, and who can blame her? If we had her home, we'd never leave it!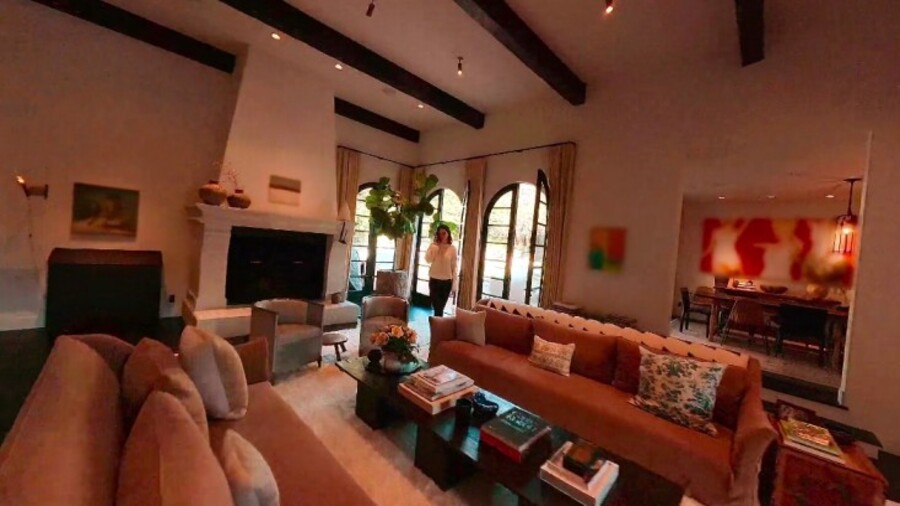 A look into Kendall Jenner's $8.55 million Mulholland Estates mansion
Do rich people make better sisters?
This may sound shallow, but we couldn't help but notice how Kim, Khloe and Kourtney don't fight over what to order for lunch and also order their own sides, instead of hogging each other's fries. In fact, at one point they all agree to have the same thing because Kim's order sounded too delicious (a grilled artichoke with a side of mayonnaise and skinny onion rings). So, we'd love our siblings to take note of what we expect from them the next time we take them out for lunch.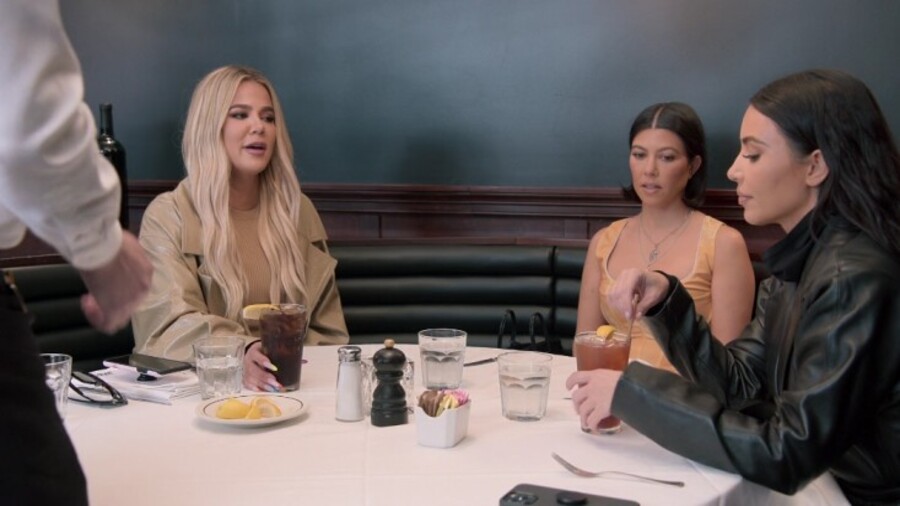 Khloe, Kourtney and Kim at lunch
It can't be legal for Khloe to be this rich and this funny
Khloe made us laugh out loud multiple times and it's unfair that she should have all the riches, a spanking new mansion, the best denim collection and also a sense of humour that's so fierce. "Talking about your sex tape in the first season is a good omen, you guys… didn't we do this in the first season of Keeping Up With the Kardashians?" quipped the funniest Kardashian sister. 
How wealthy do we have to be to wear sunglasses inside our homes?
We're pretty sure there's a secret tax for looking this cool at home and the Kardashians just don't tell us.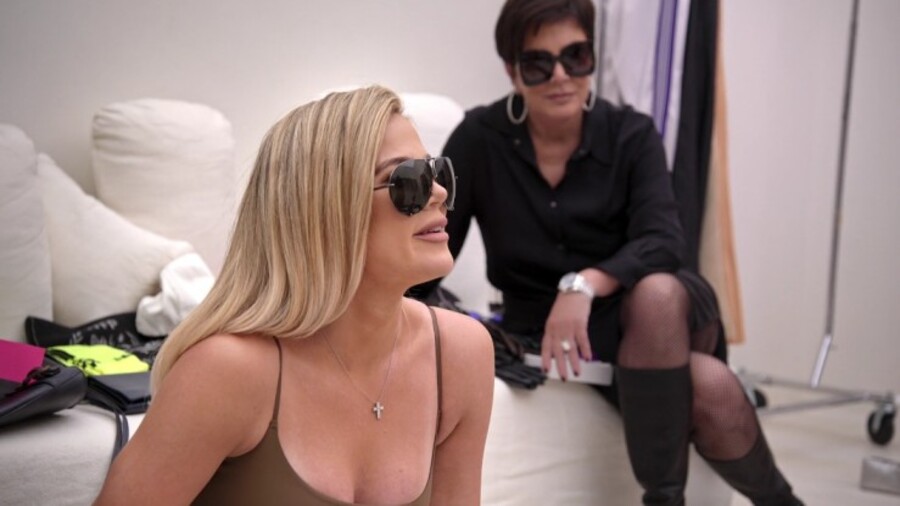 Khloe and Kris wearing sunglasses in Kim's home
A multi-room closet? For one person?
This was too much, even by Kardashian standards. In the first episode, Kim's family helps her pack for her Saturday Night Live stint and we can see why she would need the space to lay out her clothes, to visualise her looks. But a three-room closet and a room just for her monochromes? That's so boujee, we said out loud, from our little 2 BHKs.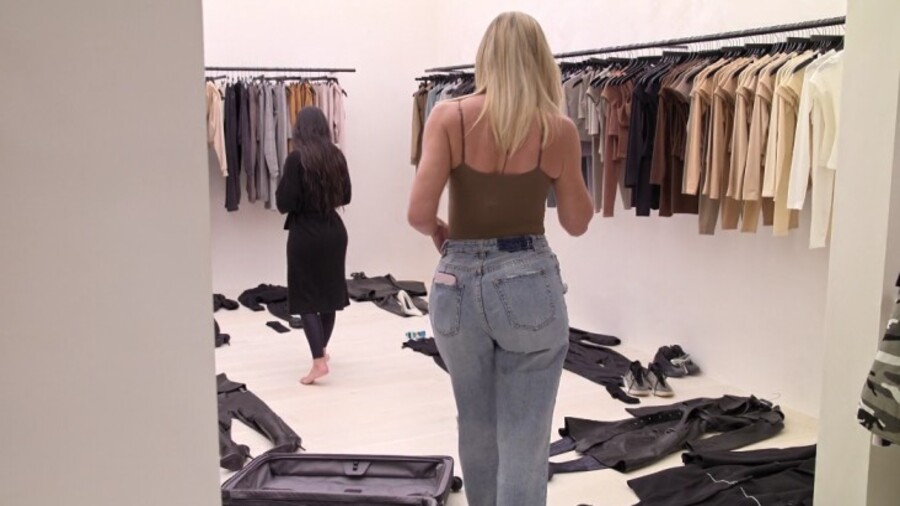 A look inside Kim Kardashian's closet
Umm, where is the food?
Why is there foliage running through the lunch table? Where is the food? Where would they even put the food when it does arrive? The Kardashians may have taken tablescaping too far.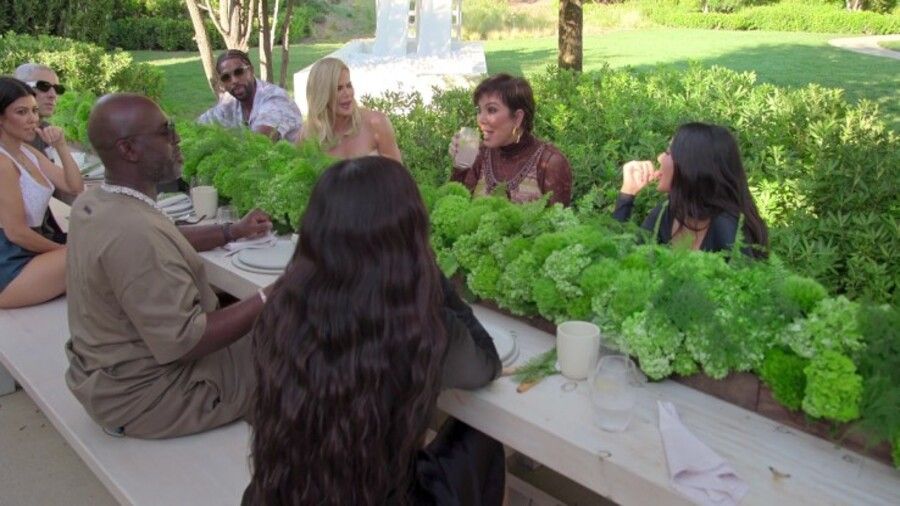 The Kardashians at lunch
Does the Roll Test apply to discounted rugs too?
Kris Jenner's hack to testing out expensive rugs is to roll on them, from one end to the other. But does that apply to basic ones that we bought off Amazon?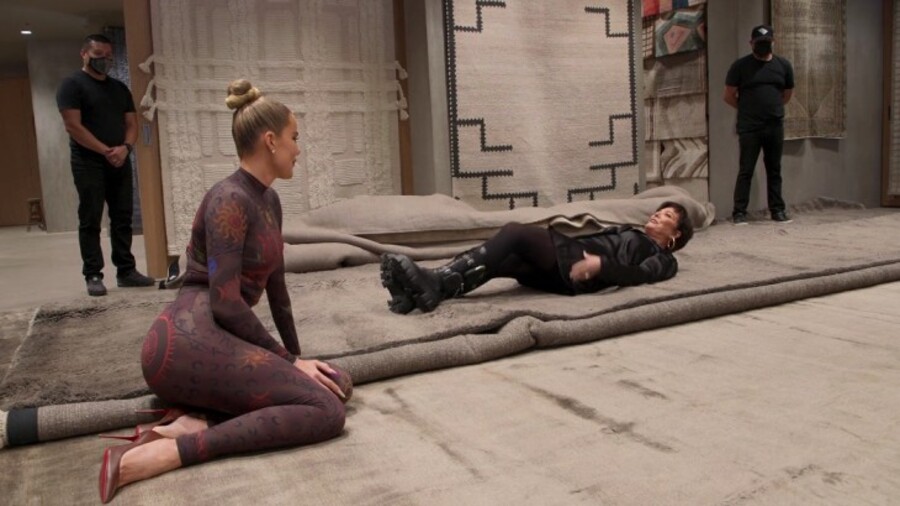 Khloe and Kris do the roll test on rugs
If we had chauffeurs we'd be nicer to them
Kris gets called out by Khloe for yelling at their chauffeur. And we just think we'd be nicer if we had chauffeurs of our own. We know this because we readily give out five-star ratings to our Ubers, even when we're denied the AC. We wonder how Kris Jenner would react to a non-AC Uber, though…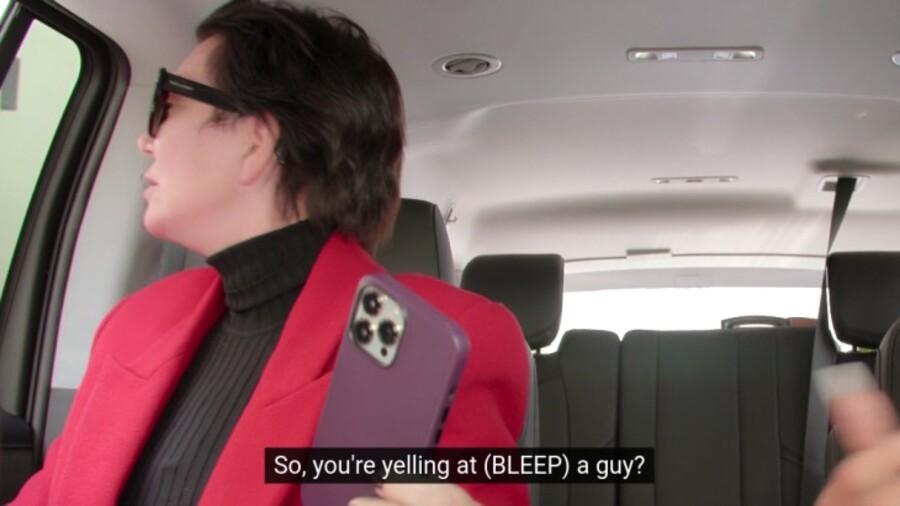 Kris yelling at a driver