It's Musk's world we live in
Six months ago, nobody could predict the churn at Twitter. It's a platform that's used by politicians, businessmen and celebrities to voice opinions. Under Elon Musk, the new owner of the platform, nobody knows the future of Twitter. In the course of purchasing Twitter, Musk has transformed himself from an enigmatic billionaire to the weird uncle we all want to avoid.
The year was 2018. Elon Musk was sleeping at the office. He sacked employees and executives on a whim, saying his company was on the verge of bankruptcy. That company was Tesla, which was struggling to manufacture Model 3. He has played out the same story at Twitter, which he bought for $44 billion in October. It's like a playbook for managing companies.
Since taking over Twitter, he has sacked more than half of the platform's staff, driven away many major advertisers, came up with a poor verification programme, allowed banned accounts back, drummed up a short-lived battle with Apple, has stopped paying rent on Twitter's offices while his personal fortune continues to dive. He wants to make Twitter profitable but perhaps he is not realising the bigger picture — Twitter has always had a small audience. Most people — young or old — don't even care about Twitter and these people read about the platform when outrageous tweets get reported in the media.
There have been comparisons between Musk and former US President Donald Trump. Both are trolls with a difference — Trump uses the digital world to broadcast his pronouncements but has never made an attempt to respond to anyone on Twitter while Musk is always online, bashing anyone he dislikes and responding to tweets that he doesn't like.
Despite his plans appearing to be all over the place, Musk enjoys the support of tech executives and investors. For example, Netflix CEO Reed Hastings praised Musk in November, calling him "the bravest, most creative person on the planet". His break-the-mould management style has gone down well with investors whose only concern is the bottom line and not employees. The New York Times recently made an important observation of Musk — he offers Silicon Valley elites an answer to an important question: "What if we just treated workers… worse?" Only time will tell if Musk has started a management revolution or pushed Twitter into hell.
The word of the year: Wordle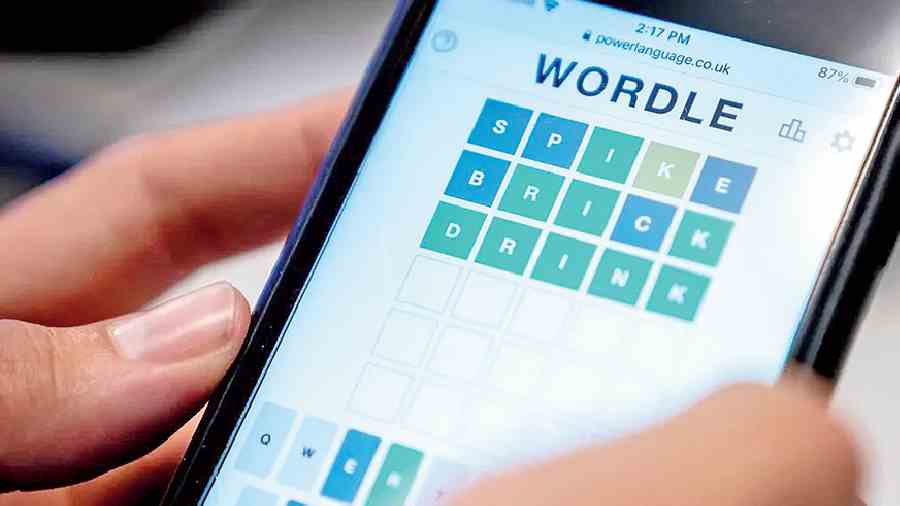 Wordle has been the craze of 2022
You have probably played at least a few rounds of Wordle this year. Or probably have searched it. Google has revealed that Wordle is its most-searched term this year in the United States and globally, suggesting that the five-letter guessing game owned by The New York Times still has a grip on us.
The game was originally created by Josh Wardle as a gift for his partner Palak Shah, as both of them were hooked on word games during the pandemic. It was publicly released in late 2020, but the game became popular only in 2022 because it allows players to share how they did on the daily puzzle without spoiling it for others. A feature enables users to share their performance, with rows of five bricks indicating how close they were to guessing the correct word. A green brick indicates that the letter is correct and in the exact location; a yellow brick indicates that the letter appears in the word but in a different place; and a grey or black brick indicates that the letter does not appear anywhere in the word.
ChatGPT obsession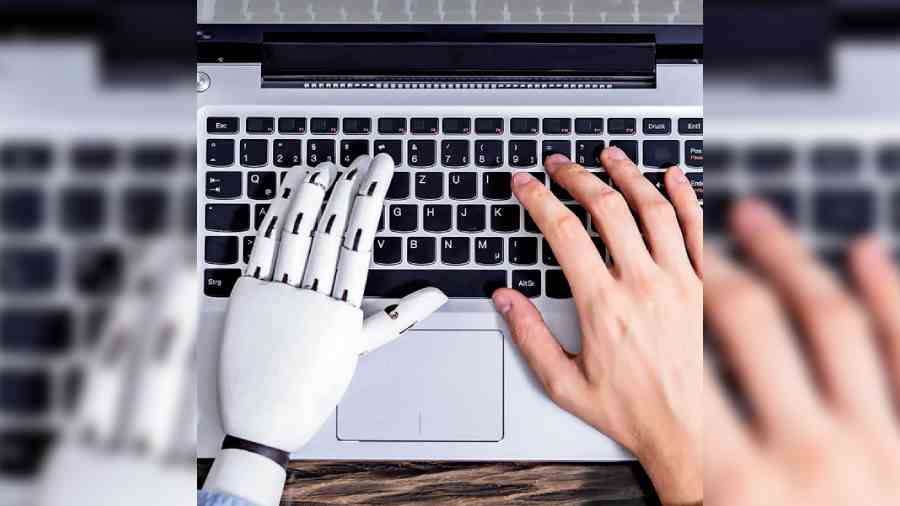 AI of the year? ChatGPT
The year is ending with a new AI bot in town — ChatGPT, which has been built by OpenAI, the San Francisco AI company that is also responsible for AI image generators GPT-3 and DALL-E 2.
You can ask ChatGPT any question and chances are that you will get an answer that's useful. Try something like "Explain Newton's laws of motion" or even "Write me a poem". Not that the results will be perfect all the time but the answer won't be too bad. It's an AI that's trained to recognise patterns text harvested from the Internet and then further trained with human assistance to deliver useful results.
The good thing is that ChatGPT won't do a few things because OpenAI has programmed the bot to refuse "inappropriate requests".
Tech layoffs
During the pandemic, most tech companies hired through the roof but as the world opened up this year, a lot of these tech companies realised they had overexpanded during the pandemic. The correction has resulted in layoffs in the tech industry around the world, from Facebook to Twitter to Amazon. There's a slowdown but it appears that the tech industry will rebound next year. But the fact remains, it will be a terrible, horrible Christmas for many techies.
His money don't jiggle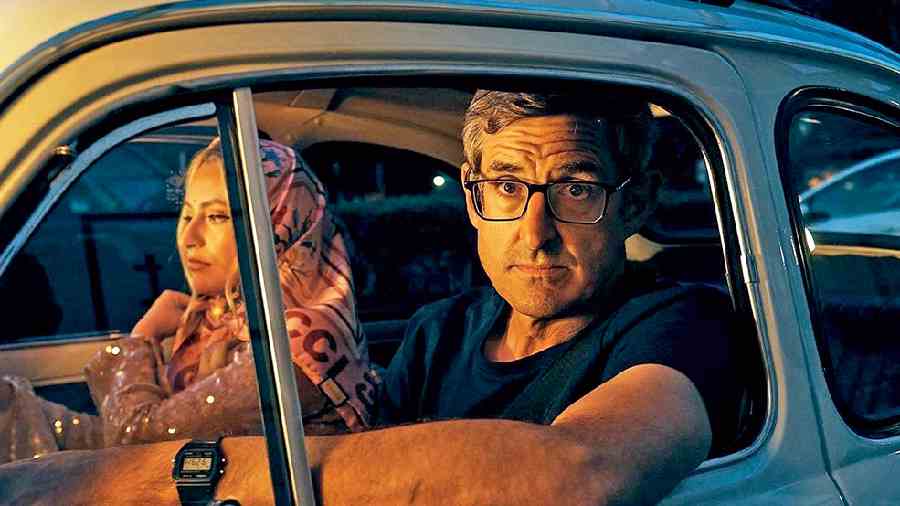 Louis Theroux became an unlikely hero on TikTok
British-American journalist and author Louis Theroux became an unlikely rap hero after a verse he wrote on his Weird Weekends series in 2000 was remixed and became one of TikTok's top songs of 2022. What's so great about that? Theroux is 52 years old. TikTok is being primarily used by youngsters. And the platform (remains banned in India) is where trends are being set… not on Instagram or Facebook.
In February, he appeared on Amelia Dimoldenberg's Chicken Shop Date series where he was asked if he could remember a rap he'd written for an episode of Weird Weekends that focused on gangster rap. He obliged: My money don't jiggle jiggle, it folds / I like to see you wiggle wiggle, for sure. The clip was turned into a viral track by producers Duke & Jones. The duo persuaded Theroux to record a professional version of the track. For them, it is a big career move as they signed with Sony Music to release Jiggle Jiggle, which has been licenced to adverts for Uber Eats and Amazon Music. That's the power of TikTok.
Crpyto empire collapse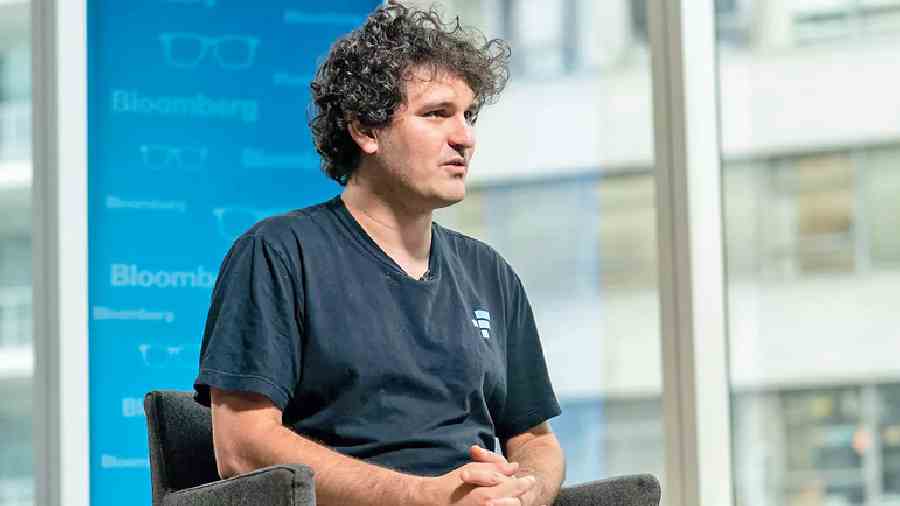 Sam Bankman- Fried went from the leader of cryptocurrency to an outcast of the tech industry
In January, the cryptocurrency exchange FTX raised $400 million from Softbank and others to reach a $32 billion valuation and in October it was talking about acquisition plans. And then the unthinkable happened — its leader, the cryptocurrency billionaire Sam Bankman-Fried, went from industry leader to industry outcast, losing most of his fortune as his company plunged into bankruptcy, becoming the target of investigations by the US Securities and Exchange Commission and the Justice Department.
After a year in which trust in crypto companies fell because of the collapse of hedge fund Three Arrows Capital, lender Celsius, and the Terra-Luna stablecoin, this was the last thing the industry needed.
Bankman-Fried, 30, shot onto the Bloomberg Billionaires Index with a net worth of $26 billion in the spring. He and other FTX executives gave huge amounts of money to politicians, more than $70 million in the 2022 election cycle. His parents are Stanford Law professors and Bankman-Fried studied physics and math at the Massachusetts Institute of Technology before a stint on Wall Street.
FTX was first set up in Hong Kong and then shifted its headquarters to the Bahamas and the company has received capital from firms as Sequoia Capital, BlackRock and Tiger Global.
The implosion of FTX has raised questions about the future of crypto. One proposal has been that all exchanges should provide transparent "proof of reserves" or a clear demonstration that they have enough cash on hand to fund customer withdrawals.
Meta's tough year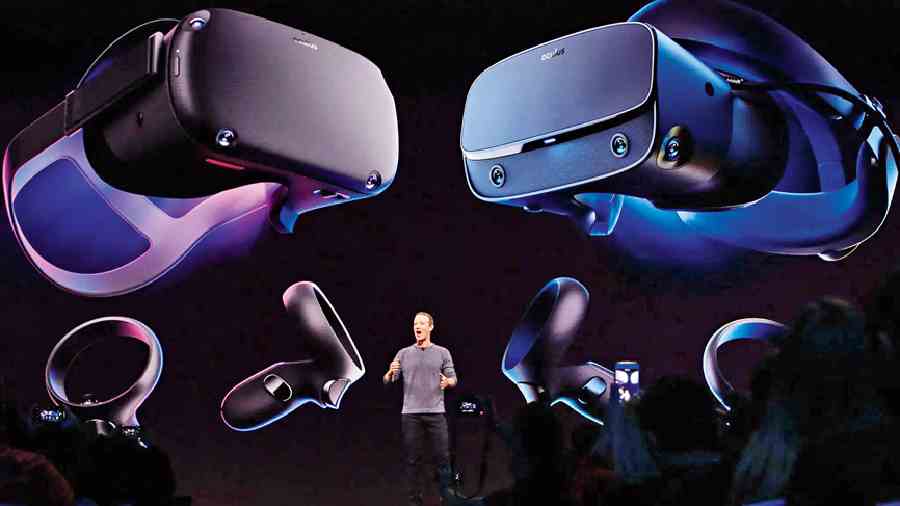 Meta Platforms lost hundreds of billions of dollars in valuation in 2022
Around September-October 2021, Meta's market capitalisation was around a trillion dollars. Back then it was known as Facebook. Ever since Facebook renamed itself Meta, its market capitalisation has declined by roughly $700 billion (till November). Don't blame the name change. Blame the company's strategies.
Mark Zuckerberg's logic behind rebranding the company is that the future of the company is the immersive online realm known as the metaverse. The problem is: People don't know what the metaverse is. The company's founder is giving people a vision of a utopian future in which billions of people inhabit immersive digital environments for hours on end. Giving a feel of what has gone wrong is game developer John Carmack, who is former chief technology officer of Oculus, the VR company Facebook acquired for roughly $2 billion in 2014. In a podcast interview in August, he said the scale of Meta's metaverse bet made him "sick to my stomach thinking about that much money being spent".
Last year, Meta reported a $10 billion loss in the division housing its AR and VR units.
Zuckerberg also blamed Apple for its losses because the iPhone maker has added a layer of transparency for its users, allowing them to decide whether they want to be tracked by apps or not. Most users have said they don't want to be tracked and that hasn't helped Meta at all.
European Union leads the way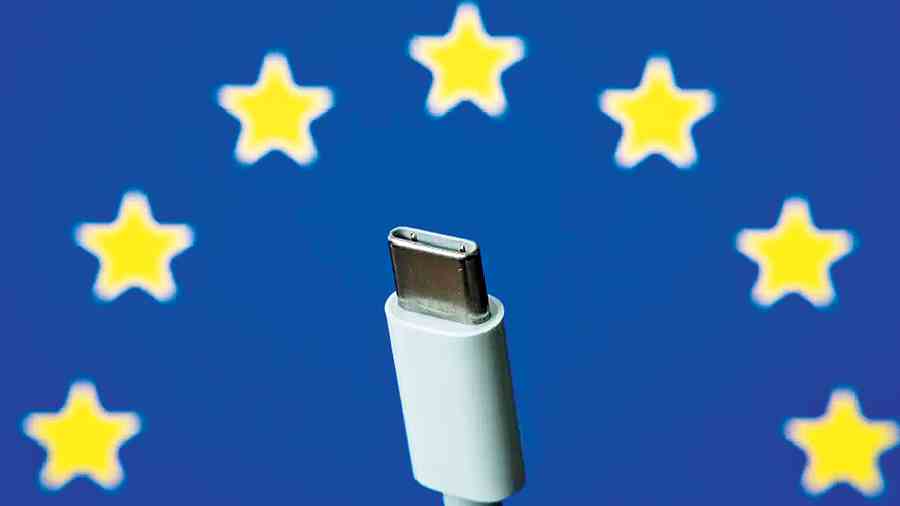 European Union has taken up the cause of USB-C connectivity
Thanks to the European Union, tech companies are being forced to take on customer-friendly policies. EU has set a deadline for when new phones (sold in the EU) will have to use USB-C for wired charging: December 28, 2024. Companies cannot afford to have a different policy for EU and the rest of the world.
The decision was on the anvil for long because the idea is to make consumer lives easier — one charging cable for different types of devices and e-waste reduction because our drawers don't need to be packed with all kinds of charging wires and bricks.
By 2024, all new mobile phones, tablets, digital cameras, headphones, portable speakers, earbuds and other portable devices will need USB-C charging ports and by 2026, the law will apply to laptops. The European Commission has said discarded and unused chargers produced 11,000 tons of waste each year.