Sabyasachi x H&M
The baap of all collaborations, the global launch of Sabyasachi Mukherjee's much-awaited collaboration collection with high-street biggie H&M took India by storm. H&M's first with an Indian designer, 'Wanderlust' by Sabya was a landmark collection for Indian fashion. "It means two things. It means the Indian consumer has come of age because of the fact that H&M has decided to do a collaboration with an Indian designer, which means they cannot ignore the Indian market. It also means that India is no longer going to be regarded as a country which sends supplies to big brands. This is the time when India takes ownership of its own identity... branding and design language. What was sweet justice for me was when H&M came, like how they asked me a few hard questions, I also asked them a few hard questions. I asked them why me? They said you have such a strong Indian identity and we wanted to work with India and someone who is India proud," Sabya told t2. The launch received polarising reviews even as the collection flew off the shelves in minutes.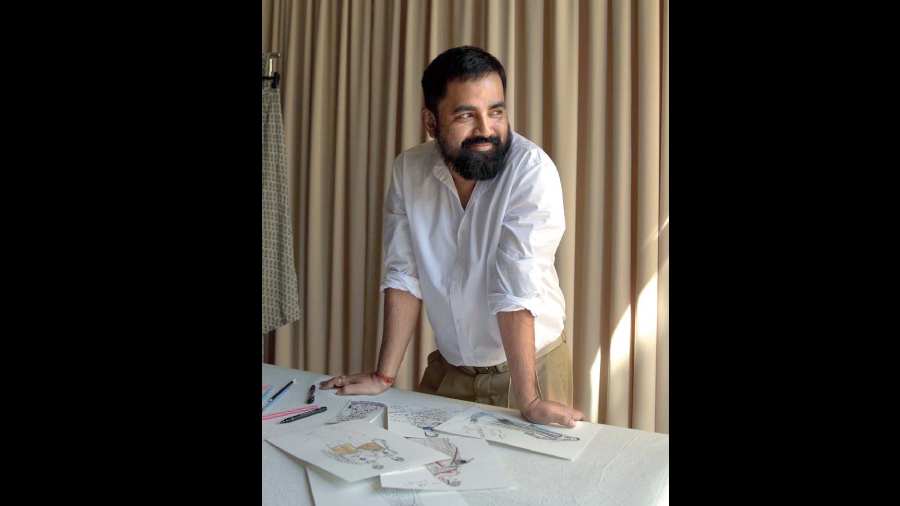 Sabyasachi Mukherjee
Masaba x Sabya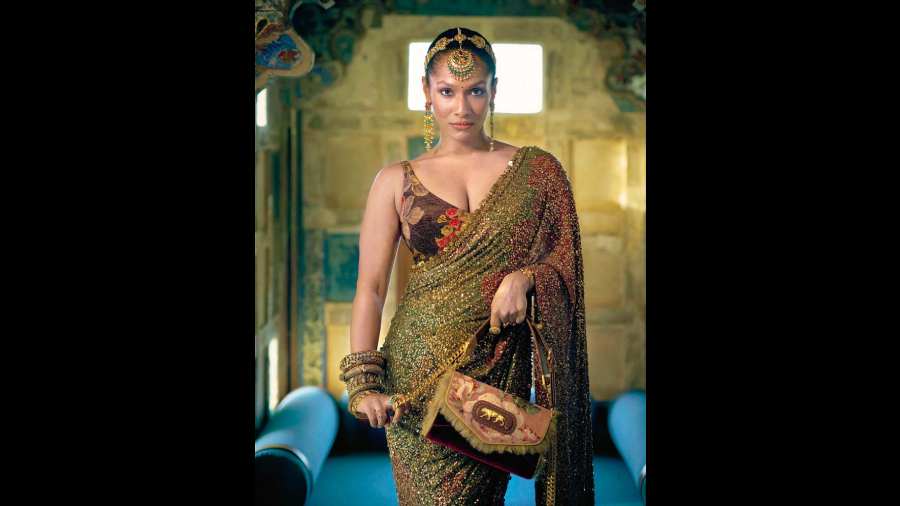 Stunning pictures of Masaba Gupta in Sabyasachi Mukherjee flooded Instagram and left us asking for more. "I would never do this for any other designer... in India... for sure. He ignites a fire within me and that fire keeps burning for a long time," said Masaba.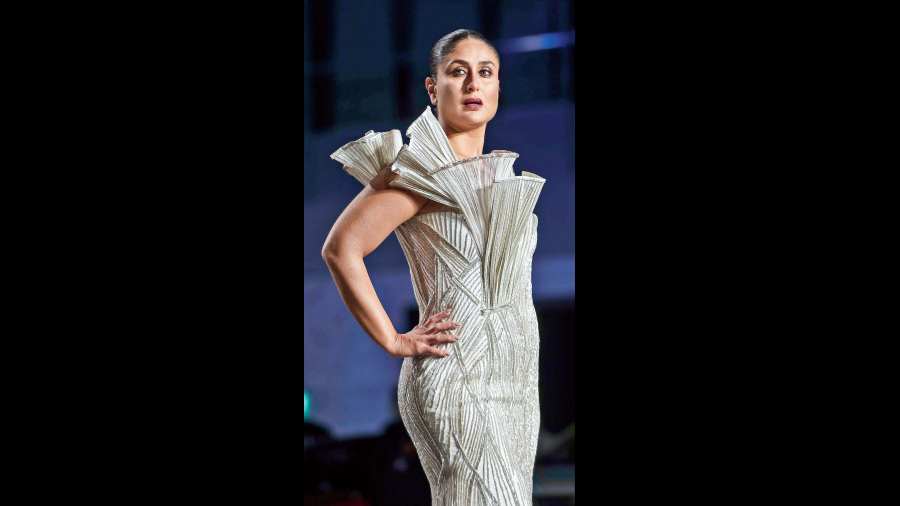 Kareena Kapoor Khan was back as the showstopper for Lakme Absolute Grand Finale and she was the "muse" for designer Gaurav Gupta at the Jio World Convention Centre in Mumbai
Trans-seasonal fashion and the phygital shows continued to rule
With the pandemic unleashing chaos and making planning and forecasts go awry, fashion continued to be fluid and seasonless, including the second phygital edition of FDCI X Lakme Fashion Week that was held in a hybrid manner. The week this time too showcased quite a number of digital shows in conjunction with the classic physical format.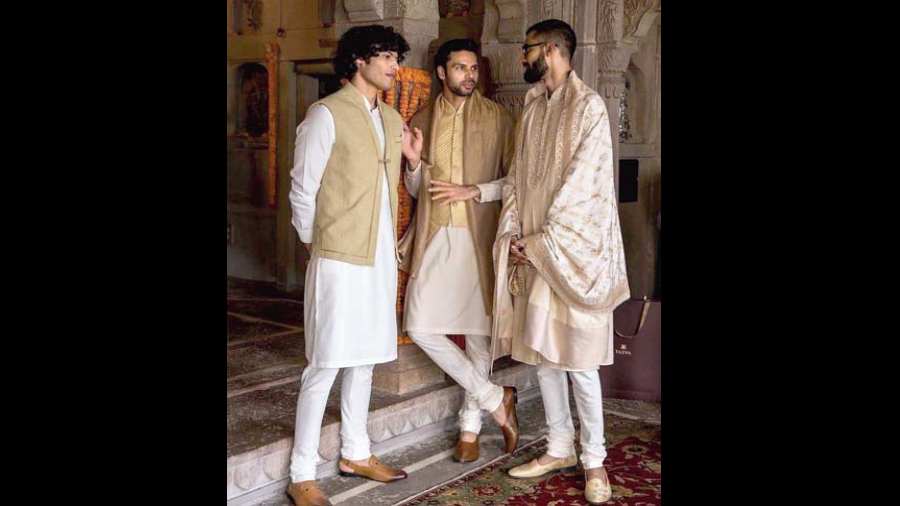 Tarun Tahiliani's Tasva
Top designers go the partnership way...
The biggies of Indian fashion —Tarun Tahiliani, Sabyasachi Mukherjee, Anamika Khanna and Manish Malhotra — went the 'partnership' way with Aditya Birla Fashion & Retail Limited (ABFRL) and Reliance Brands Limited. While Tarun launched a menswear label called Tasva with ABFRL, the company acquired majority stake in Sabya's clothing label. Anamika's AK-OK and Manish joined hands with Reliance Brands. "Unlike what people may think, this partnership is not a pandemic product. It has been in the works for nearly two years and I couldn't be happier about entering into this partnership with Aditya Birla Fashion & Retail Ltd. because they are just fantastic. I think people can expect great quality and my signature fit, finishing and love for colours. I think it is a new dimension for me and in India, particularly because you will get outstanding quality at great pricing from this new venture. Meanwhile, the current Tarun Tahiliani brand will continue to do high-end luxury," said Tarun.
The 60-40 per cent partnership between RBL and AK-OK was not just a "leap of faith" for Anamika. "We have a vision and a dream and you need really special people to help you achieve that dream. The kind of comfort and understanding I got after meeting them, I realised that this dream, perhaps, will be fulfilled with this incredible partnership and this energy that we already see," she told t2.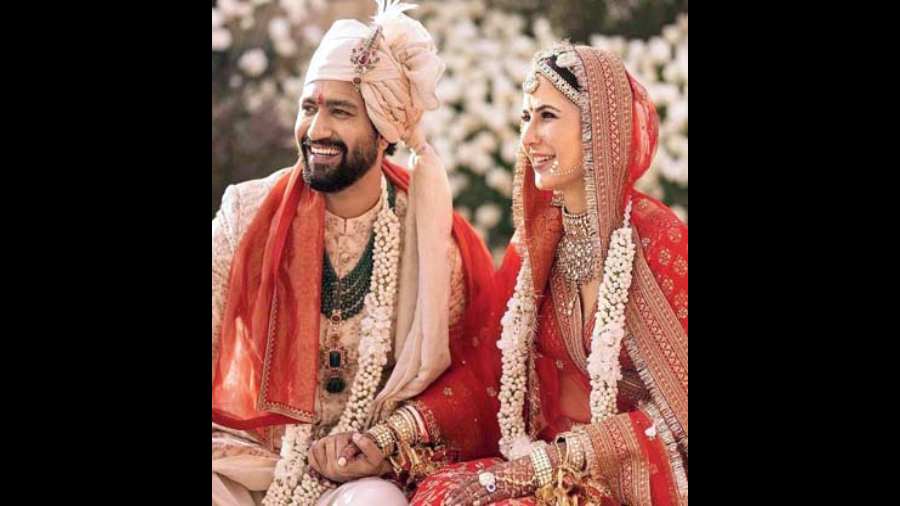 New York to Rajasthan...
Sabyasachi Mukherjee capped off a stupendous year that began with his pop-up at New York's Bergdorf Goodman, with the lovely Katrina Kaif and Vicky Kaushal wedding. Picture perfect and looking straight out of a fairy tale, the #ViKat wedding album added warmth to our winter festivities.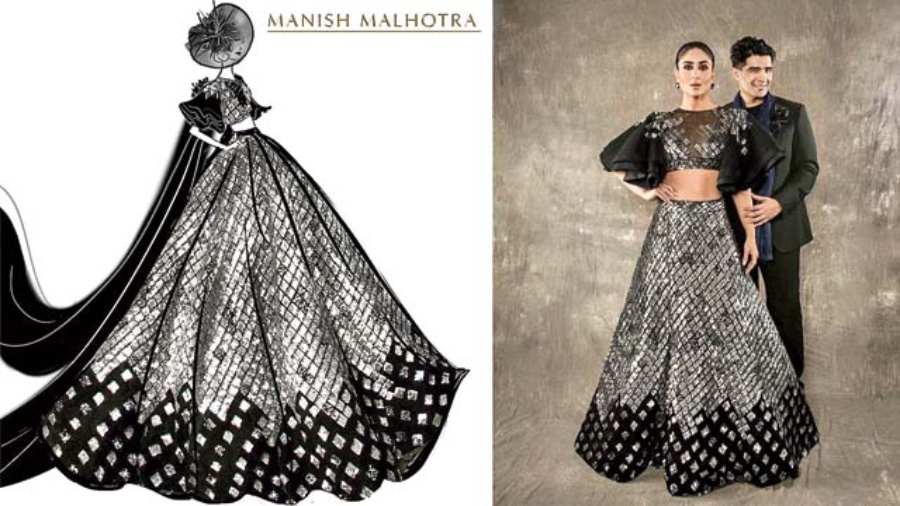 NFT
Manish Malhotra also dived into the world of NFTs or Non-Fungible Tokens, with WazirX NFT Marketplace, at FDCI X Lakme Fashion Week. "I have a 100 rupee note and you have a 100 rupee note and we exchange that… we are still at the same value. (Now), let's take the example of art. I have a painting and you have one. They can be both valued differently and we simply cannot exchange that. That's called non-fungible. That's the whole concept… everything is unique," explained Nischal Shetty, CEO & Founder WazirX.
"It's the new world and… goes back into your journey and makes a lot of thoughts you have narrated earlier, makes it universal. And immortal in a way. As a personality I love to jump into things and discover," said Manish.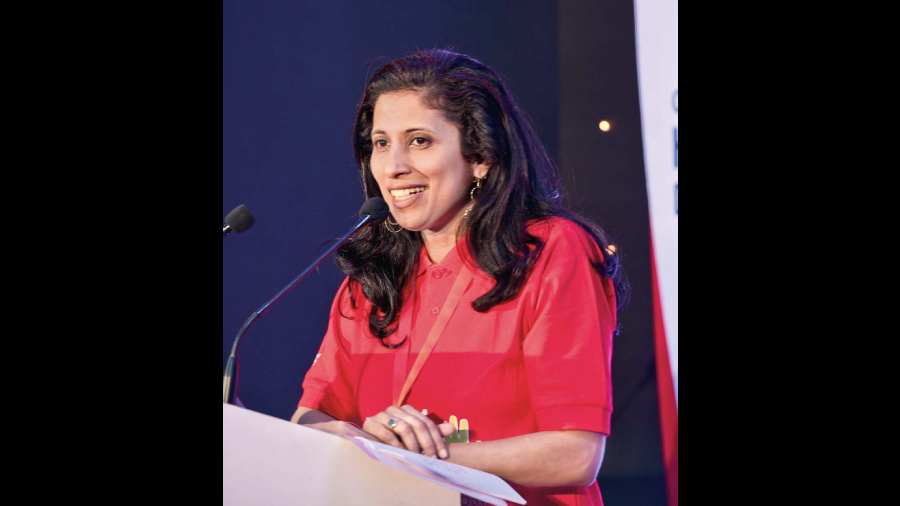 Chanel's India connect
We are super proud of Leena Nair who became the new CEO of Chanel earlier this month. "I am humbled and honoured to be appointed the Global Chief Executive Officer of @CHANEL, an iconic and admired company" tweeted Nair.
What do we know about the 52-year-old? She is a gold-medal-winning MBA in human resources from XLRI Jamshedpur. She is the "first female, first Asian, youngest ever CHRO of Unilever and member of the Unilever Leadership Executive (ULE)".