It's 4.30am. Kolkata is still in a deep slumber. But Rajender Prasad Chauhan is up and about, beginning his day. Chauhan, 68, is the untiring purveyor at Chauhan Victoria Vada, helming a thriving street food stall, working 17 hours a day, seven days a week. 
Chauhan Victoria Vada — the tiny joint celebrated for its crispy moong dal vadas and unbeatable chutneys — was conceived by an 18-year-old Chauhan in 1971. He came to Kolkata from Jaunpur, Uttar Pradesh. His menu has always offered the dynamite duo it is famed for  — moong dal vadas and kanji vada — needing nary an addition, no matter how much time has passed. 
"When I first began selling my dish in Kolkata, people didn't know what it was that I was selling. But once they got a taste of my vadas and chutney, it took off. And I haven't had to change anything apart from the quantity that I make," shares Chauhan.
In 1971, Chauhan Victoria Vada stood at the gates of Victoria Memorial on Queens Way. It served foreigners and locals alike, satiating every palate. Sixteen years later, the hawkers that populated that particular stretch were asked to vacate the area and Chauhan had no choice but to relocate.
"When I was forced to move and began selling my vadas outside Vardaan Market, my business immediately picked up. I've been here for over 30 years now and business has always been great," he says. Today, his five sons — Abhishek, Anurag, Abhinav, Deepak and Pankaj Chauhan — help him run his business.
"I wake up every morning at 4.30 to make the batter and chutney. If you're wondering why I need so much time — it's because I make everything with my own hands. The taste of my vadas is in the batter that is ground, even today, using a mortar and pestle. You won't find this anywhere else," shares Chauhan, proudly. The recipes for his moong dal vadas and chutneys are from his guruji, who brought him to Kolkata. Chauhan has spent his life imparting everything he's learnt to his five sons.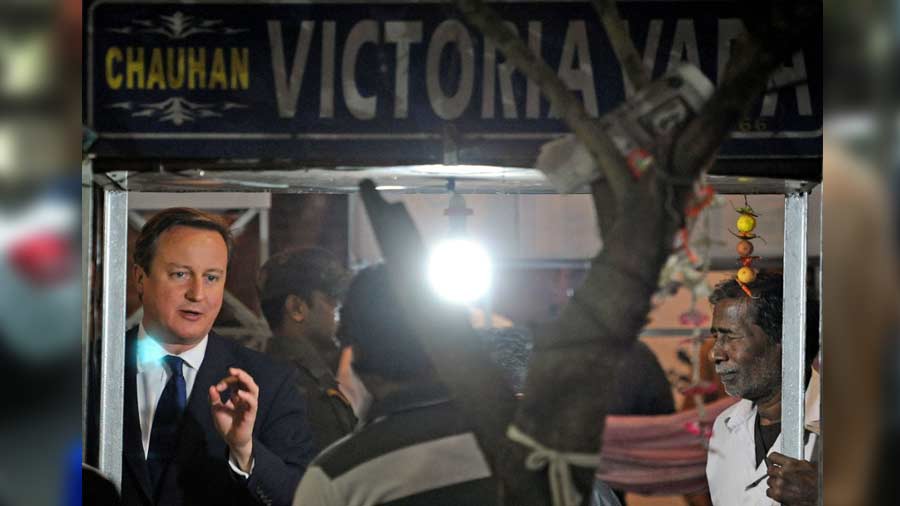 In 2013, then British Prime Minister David Cameron visited to snack on a plate of piping hot vadas
Amit Datta
The little stall also caters to wedding orders. "My son Anurag handles that part of the business. We make everything a Marwari wedding's menu needs — dahi vada, kanji vada, papri chaat, pav bhaji and more," he shares. The humble venture has also seen a number of celebrities come its way. In 2013, then British Prime Minister David Cameron visited to snack on a plate of piping hot vadas. "He was really happy that we named our stall after the Queen," smiles Chauhan. Actors and politicians are also known to frequent the stall.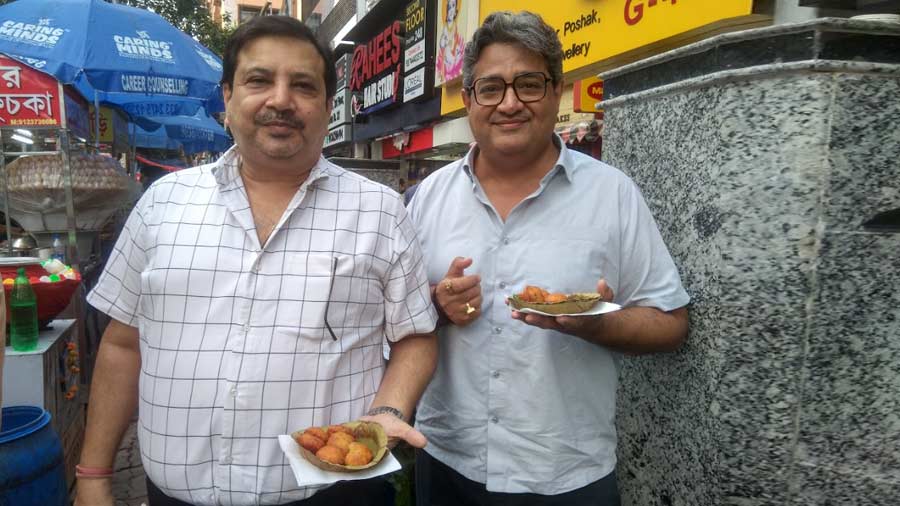 'Whenever I am in the area, I make it a point to visit Victoria Vada. I love their chutneys and you don't get anything like this elsewhere,' says Jiten Chawla, a customer of 10 years, who was visiting with his friend Anil Vijay, who has been a loyal customer for 30-odd years.
Lygeia Gomes
Chauhan's secret to his success is his grit. When Covid-19 hit, he stepped up to the challenge. He wasn't going to lose everything he had worked so hard for, at least, not without putting up a fight. He invested in sanitisers, gloves, face masks and followed every safety protocol the government laid out.
"I realised that people were eating a lot of snacks and there is nothing better than my vadas," he laughs. "So, I made sure that we followed all protocols and that people knew that we were taking precautions. When people saw us wearing facemasks, gloves and distributing sanitisers, there were lines of cars outside our stall every day!" he beams.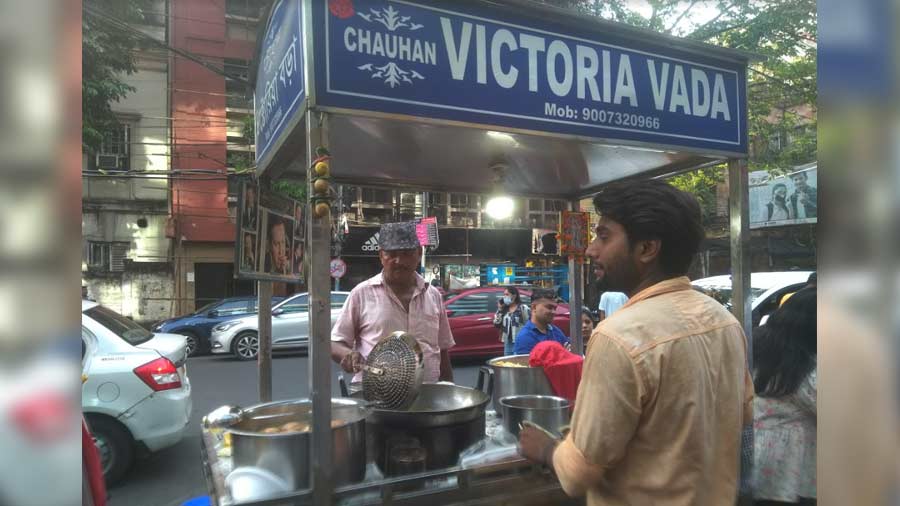 Rajender Prasad Chauhan whipping up his dynamite duo — moong dal and kanji vada
Lygeia Gomes
It's now 4.30pm. Chauhan fries his last batch of vadas, a perfect golden brown hue, hands it over to an excited customer and retires for the day. He doesn't leave the stall. He simply sips on a cup of chai and quietly watches as his sons take charge. "I live my life simply — eat, sleep and work. It's a lot of hard work, but a lot of love at the same time," smiles the untiring entrepreneur.