Are you looking for an aesthetic cafe that evokes nostalgia? The Olde House Eatery is the place for you. This alluring gem of a cafe lies within a narrow alley of Southern Avenue. To revive the food culture of Kolkata in the '70s and '80s, owner Manju Datta gave life to her old house and turned it into this beautiful space. A true-blue Kolkatan at heart, Manju has a fascination for old things and as you walk into the cafe, you will be hit by a wave of nostalgia. From white Victorian chairs to green shutter windows, everything in this place will remind you of an old Italian cafe.
The walls are hand-painted, based on the themes of Monet and also a hand-painted 'starry night' ceiling. As a means of reviving the fine classic Continental cuisine of the famous dine dens of old Kolkata like Blue Fox and Sky Room, The Old House Eatery has a menu that pays tribute to these classics. kolkata's famous Continental dishes like Crab Thermidor, Prawn Cocktail, high-tea platter along with other Continental classics like Beef Steak, Grilled Fish with Lemon Butter and Herb Rice, Pork Chops and many more. It's a trip down memory lane!
Modern pendant lighting, blue and white walls, hand-painted 'Monet' walls and the Victorian-style old furniture give you a sense of a classic Italian cafe.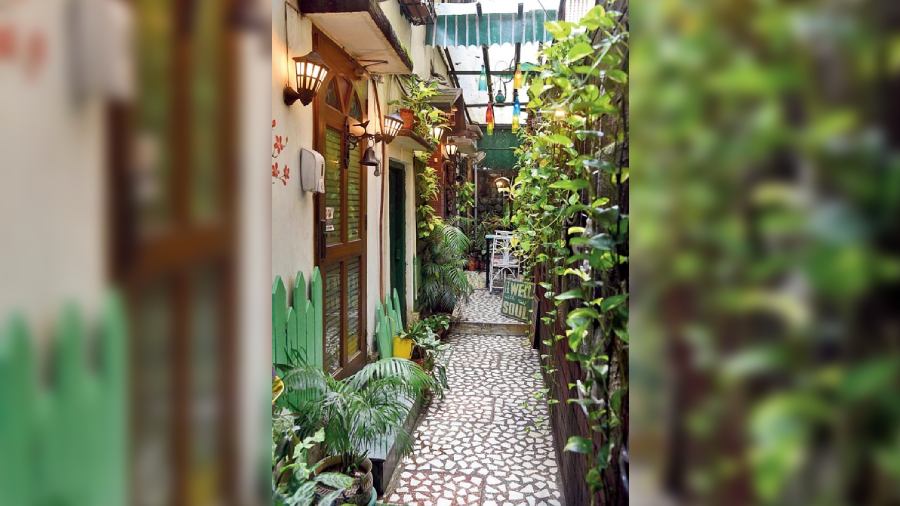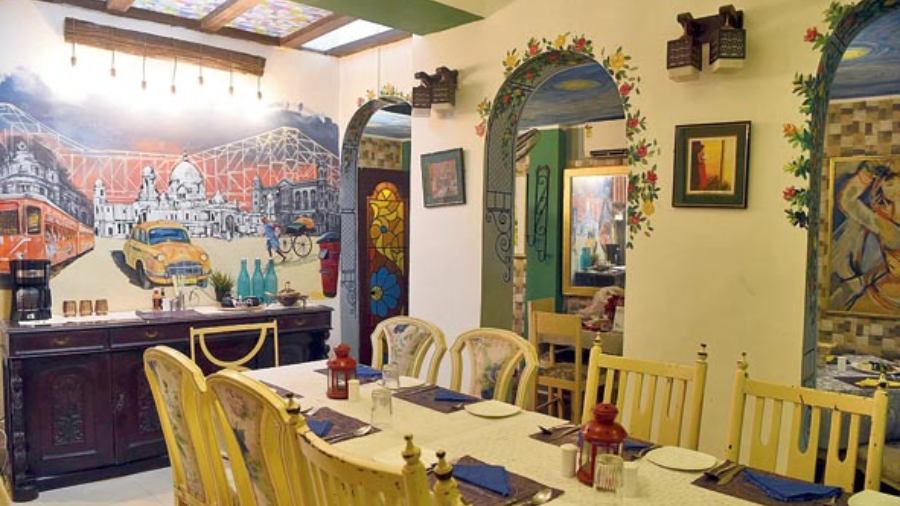 Green shutter windows are typical of old Kolkata architecture and the hand-painted wall with the yellow taxi, tram and Howrah Bridge, will make you feel nostalgic for the City of Joy.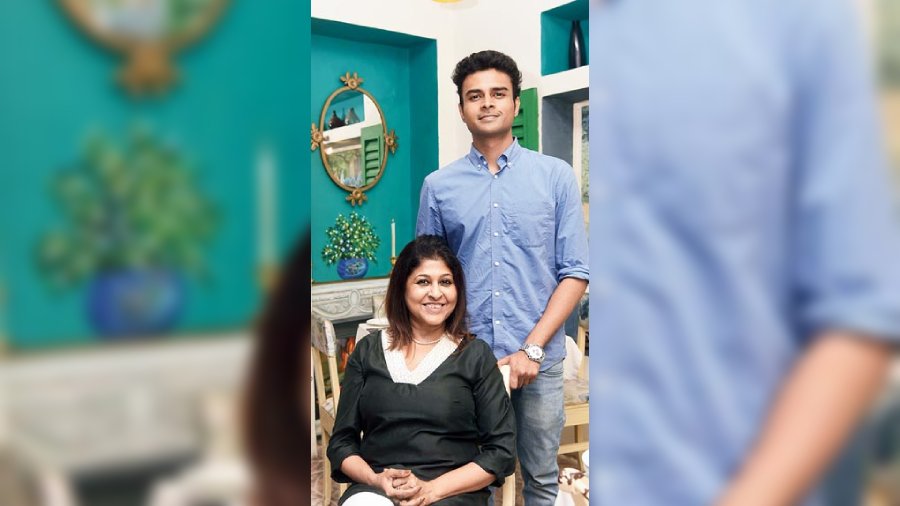 "The Olde House Eatery was conceived during the Covid period after years of dreaming about my own restaurant. I was lucky to have Vikram Malhotra as my food consultant. He was one of the owners of the erstwhile Blue Fox and Sky Room, which is still remembered with much love and nostalgia. The Olde House Eatery is a gift of love to my beloved city, Kolkata. It has bespoke food as well as a quaint old ambience, perhaps influenced by my travels throughout Europe," said Manju Datta, owner of The Olde House Eatery with son Shivank Dutta.
SIP & BITE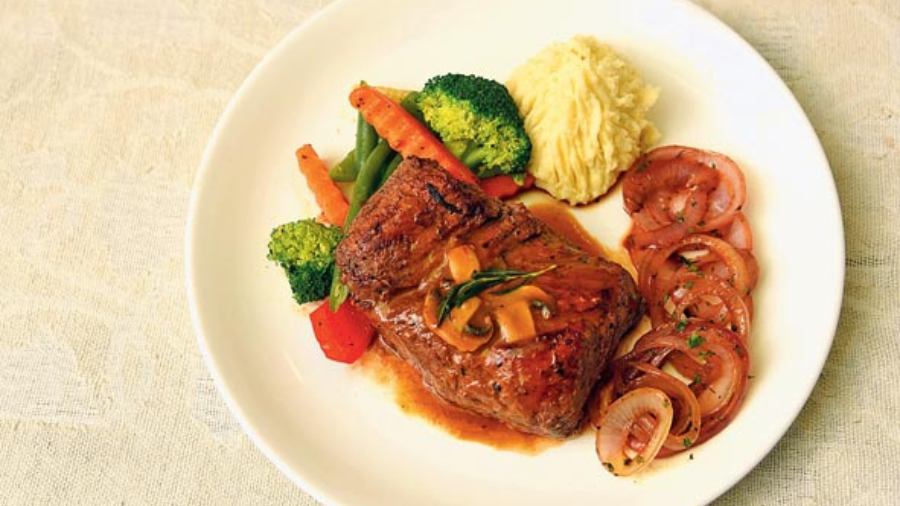 Beef Steak Chateaubriand made with tender meat. Served with veggies and mashed potatoes.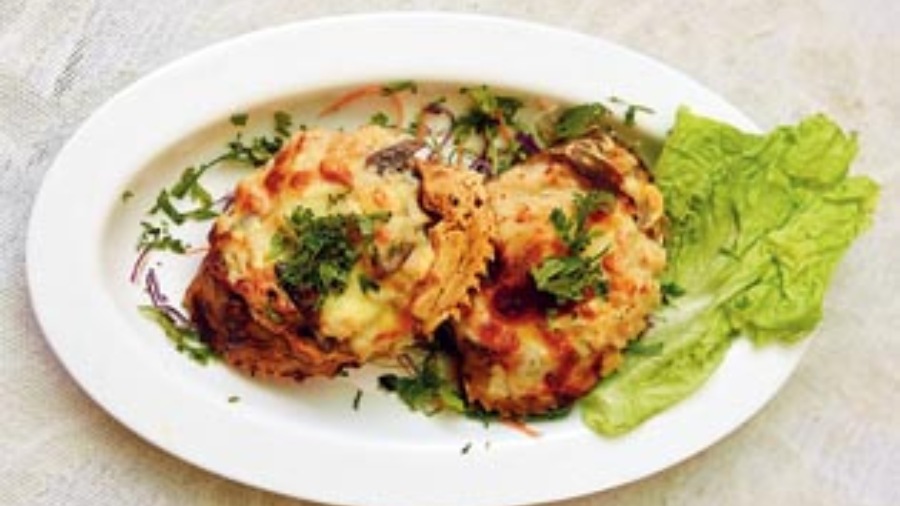 The Crab Thermidor inspired from Blue Fox. This dish is specially named as "Victor's Shellfish Choice" after actor Victor Banerjee as he loves his seafood, especially crabs.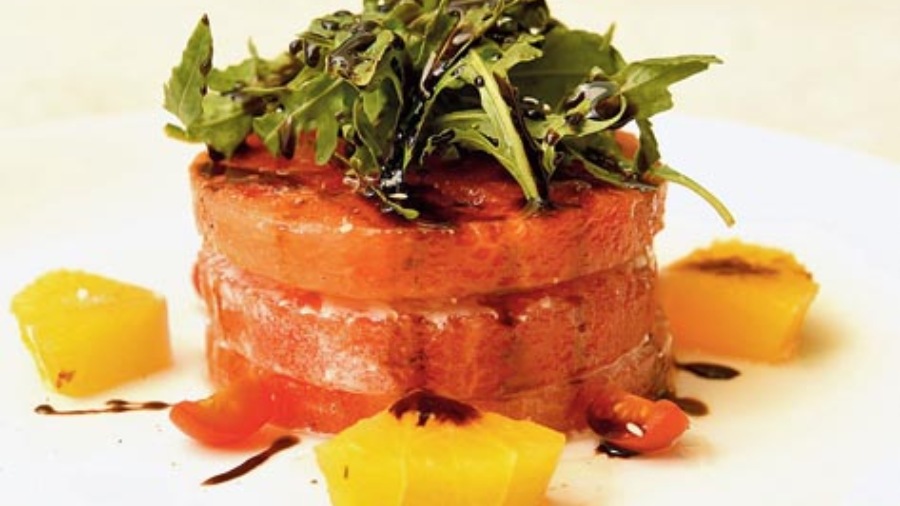 Watermelon and Feta Cheese salad drizzled with Balsamic dressing.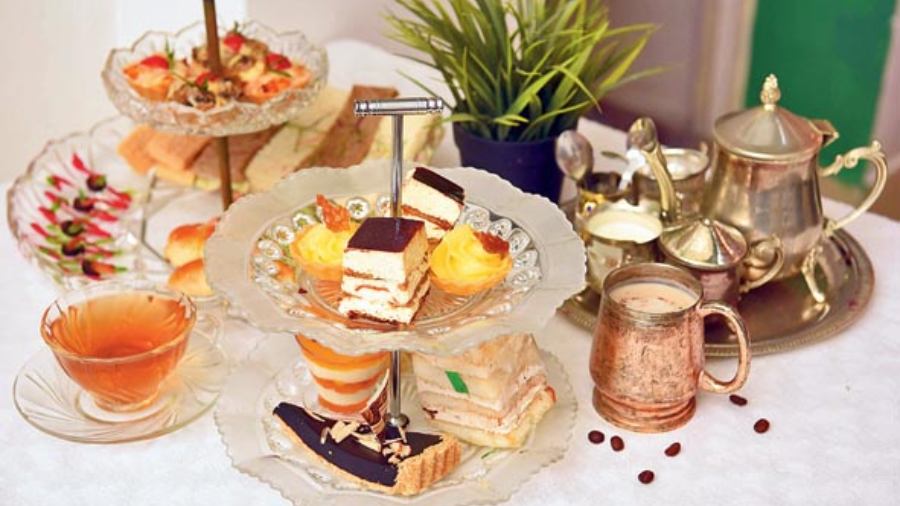 The High Tea platter, which is available all day, consists of Coleslaw Sandwiches and sweet confectioneries like tarts, short bread cookies and pastries. Available with both tea and coffee.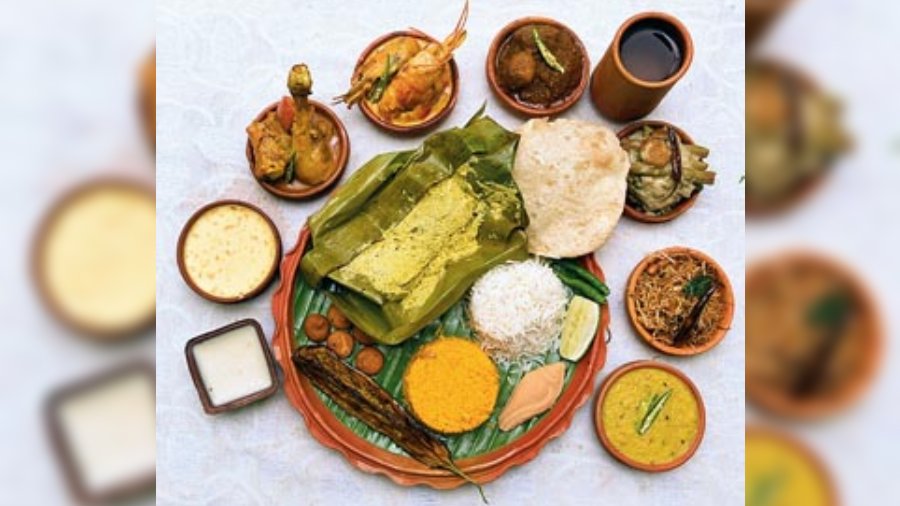 A special Puja launch is the Bengali Platter, which includes Sada Bhaat, Basanti Pulao, Begun Bhaja, Bhetki Paturi, Luchi, Shukto, Murgir Jhol, Mutton Kosha and obviously Mishti Doi and Sandesh.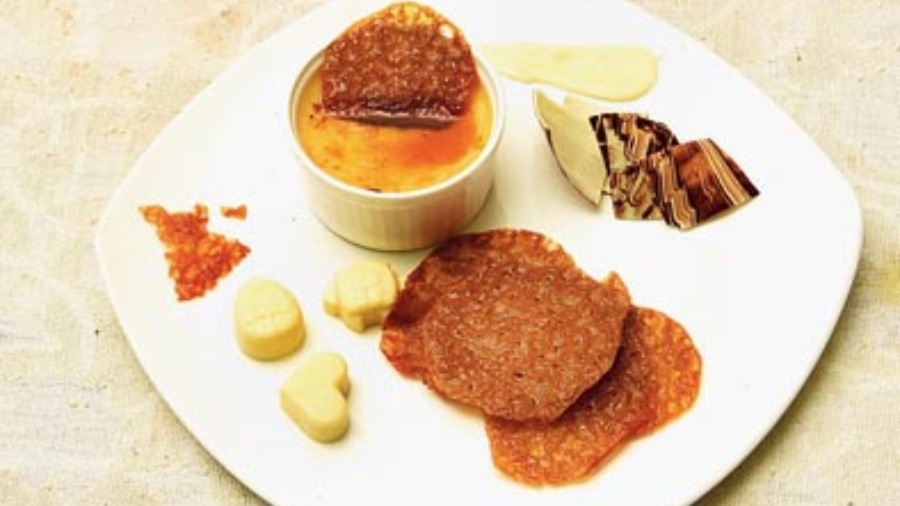 Ditch your regular crème brulee and dig into this smooth Almond Crème Brulee with caramel chips.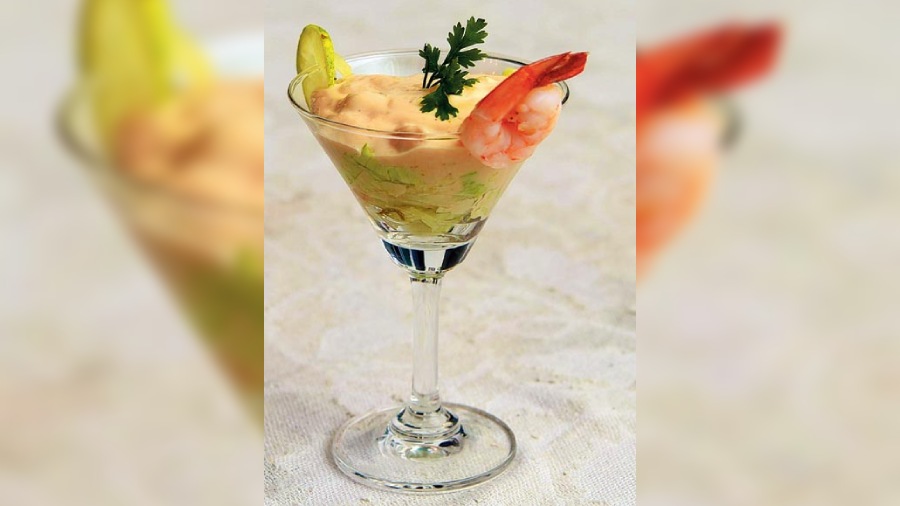 Prawn Cocktail inspired from the legendary prawn cocktails of Sky Room.
Pictures: B. Halder