2017: Camac Street. 2022: South City Mall. That's the timeline of Scrapyard Brewing Co. that opens today on the fourth floor of the buzzing south Kolkata mall. Spread across a sprawling 4,000sq ft, Scrapyard is broadly divided into indoor and outdoor seating. If the indoor seating has an industrial touch like its first outlet, the outside wears a more relaxed vibe with fountains, plants and colourful seatings.
"We have been eyeing this part of the city as it has the best all-day-dining crowd. Plus, the crowd profile in a mall is different, here people come with an idea of coming to shop and then eat unlike outlets on Camac Street that have a pub-hopping culture. When we saw this place just two months ago, we loved it because it has a lovely outdoor space which no other outlet in the mall has. Also we are the only microbrewery in the mall now," said owners Rohit Ojha and Ankit Madhogaria.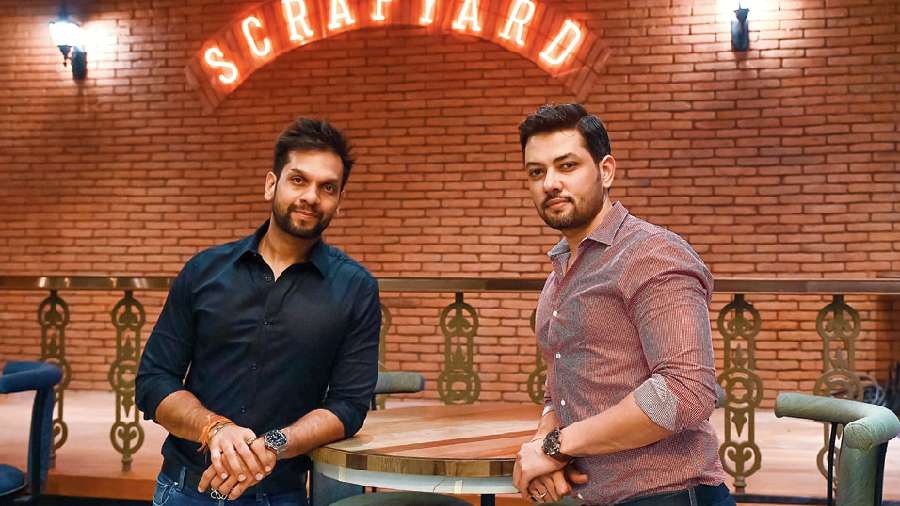 Ankit Madhogaria (L) and Rohit Ojha
The 260-covers chill spot has a multicuisine food menu that boasts of over 70 dishes and heady cocktails that will get you charged up. So till the time the microbrewery license comes through you can make the most with their sip menu.
South City Mall specifically is very happy with the inclusion of Scrapyard. "South City Mall had envisioned to create a new destination for Kolkata, which gets filled with Scrapyard coming on board. We were decided on getting a microbrewery with a destination to party and Scrapyard, operating the microbrewery in the heart of city came out as one of the best choices and is greatly connected with the patrons in Kolkata too. Now South City Mall has got five lounges apart from six dining options. The open terrace shall be a place to be," said Man Mohan Bagree, vice-president, South City Group.
What: Scrapyard Brewing Co.
Where: South City Mall,fourth floor
When: Opens today
Timings: Noon to midnight (weekdays) and noon to 1am (weekends)
Meal for two: Rs 1,200 (without alcohol) and Rs 2,000 (with alcohol)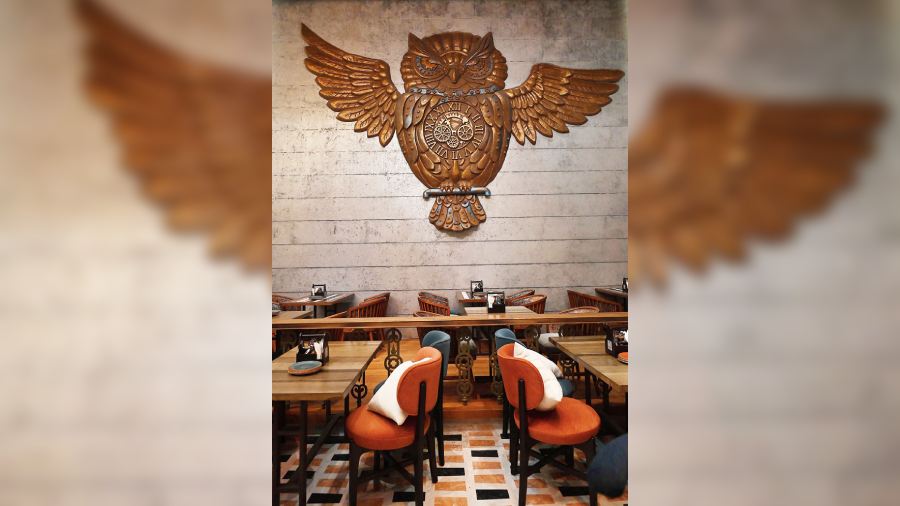 Once you enter, on your right-hand side you will spot this giant metallic owl that adds a grungy feel.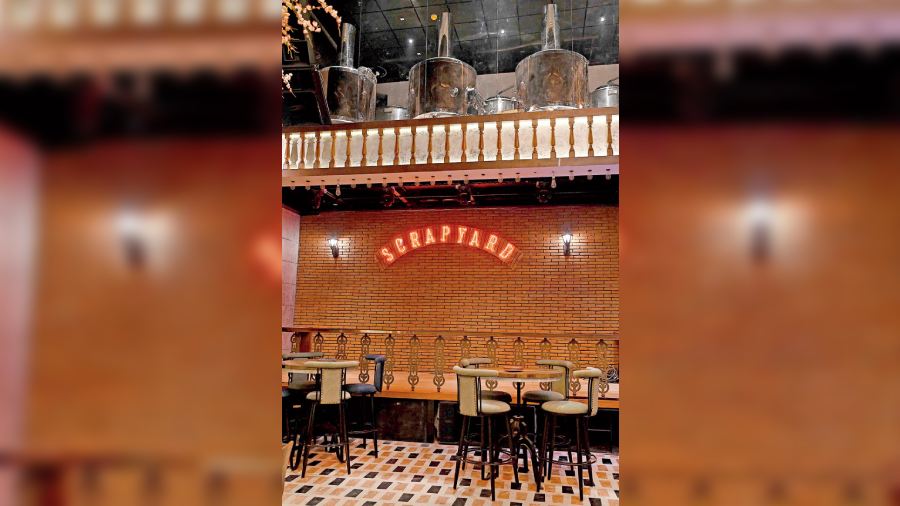 One can view the microbrewery set-up on the mezzanine floor from the indoor space that also has a section that doubles up as a performance stage and private area.
The Telegraph picks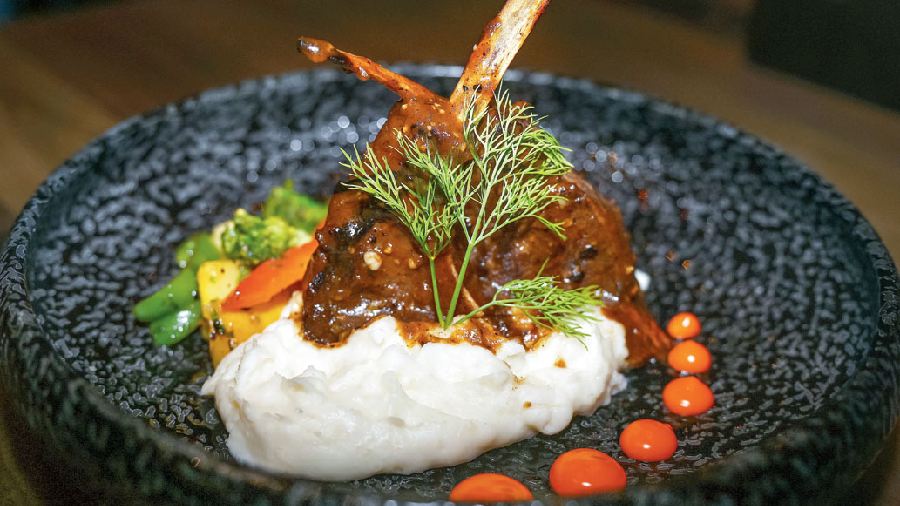 Lamb Chop with Rice Puree: Grilled lamb chops tossed in glazed sauce and served with a unique rice puree that has Basmati rice, which has been powdered and cooked with stock and butter, for the creaminess.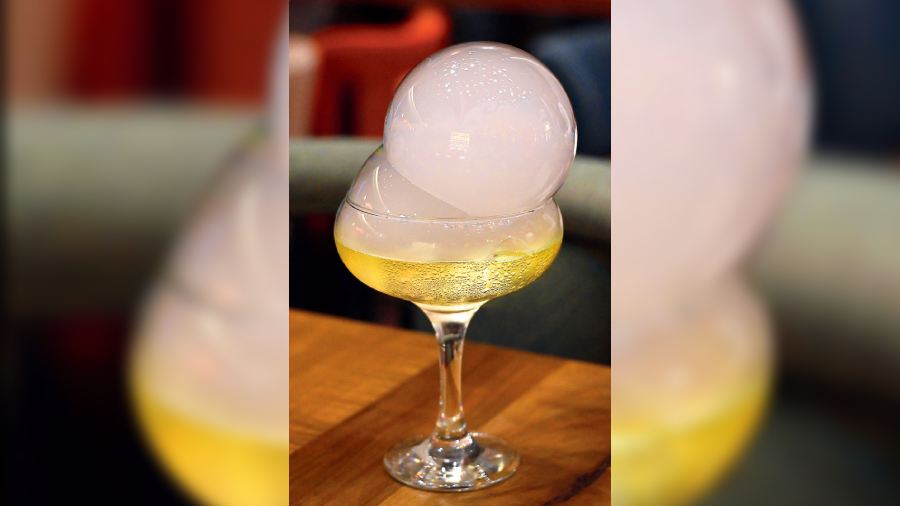 Heaven's Dew: This vodka-based cocktail has homemade lime cordial, cucumber syrup and orange bitter that make it a super refreshing sip.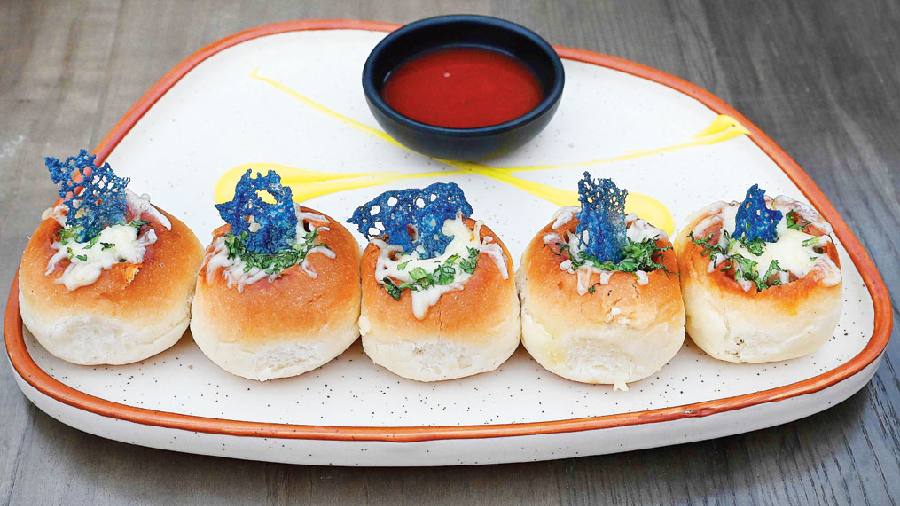 Baked Pav Bhaji: A fun take on the famous street food of India, this one has round pavs that has been scooped out and stuffed with spicy bhaji and lots of cheese!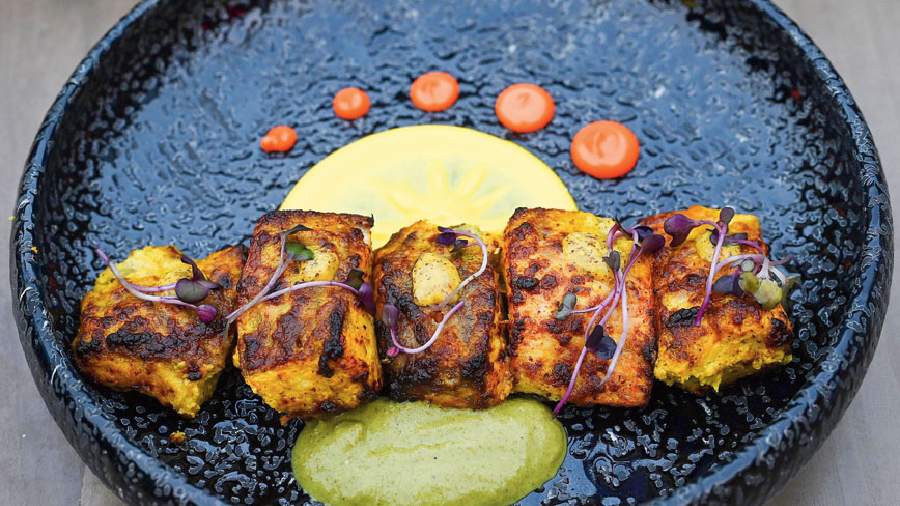 Kasundi Fish Tikka: The classic fish tikka gets a Bengali twist, thanks to the kasundi (mustard sauce) that adds a fine kick to the soft bekti.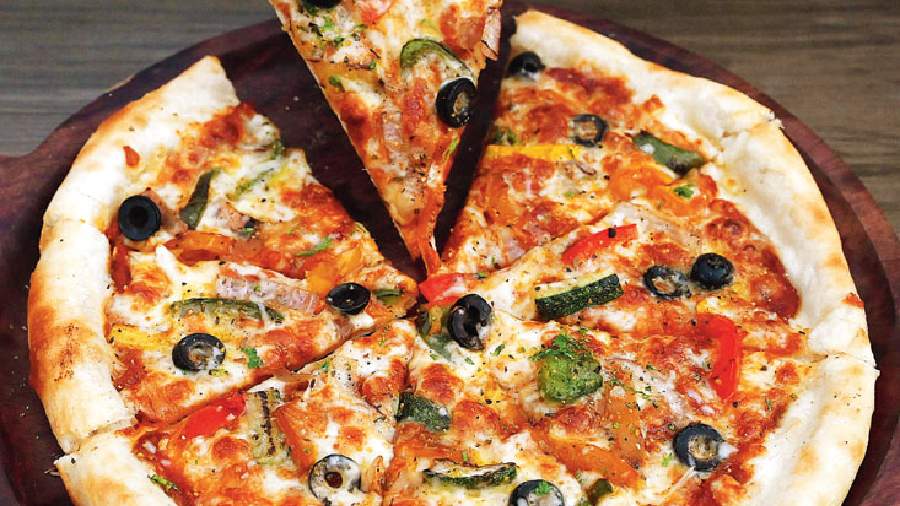 Mediterranean Pizza: This vegetarian pizza has the choicest veg toppings like zucchini, bell peppers, broccoli and more.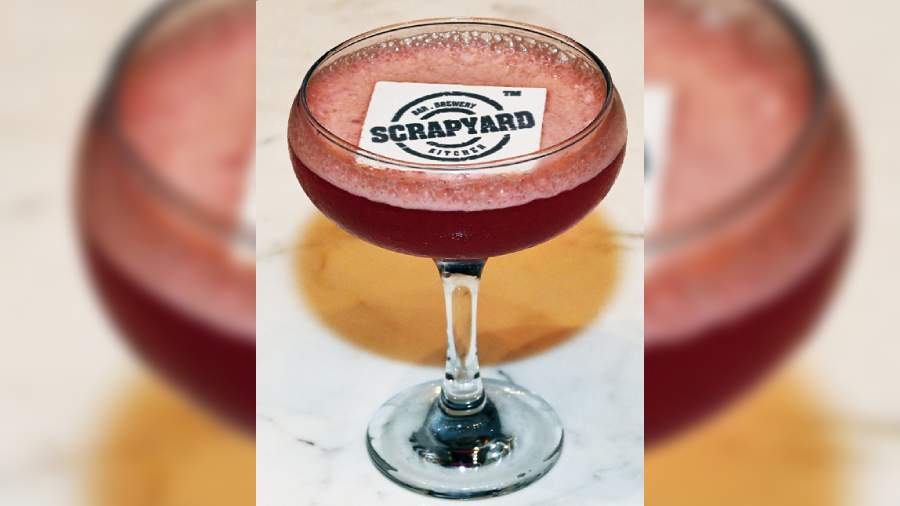 Beauty of Hibiscus: Gin lovers can raise a toast with this Himalayan dry gin made with homemade hibiscus-ginger toffee tea and freshly squeezed lime juice and aquafaba.