Six books, a gazillion pop-ups, podcasts, mentoring programs, demonstrations, cafe, dessert stores, packaged desserts — Chef Pooja Dhingra, the name and force behind Le 15 India, has achieved it all in her 12 years in the industry! The Telegraph caught up with the macaroon mogul on her recent visit to the city for a special book signing and meet-and-greet for the launch of her sixth book, Coming Home. We had a fun chat with her that progressed over cappuccino and her newly launched cookies at The Daily Cafe. Excerpts...
QFrom the simple pop-up that you started off with like many, many years ago, to now having a brand that's just not a cafe or a dessert place but a pan-India sensation. What has the journey been like?
Oh, it's been 12 years this March. So, it's been a great journey. It's been full of ups and full of downs. Uh, and a lot of like, I mean, I started it when I was 23, so I didn't really know much other than I would make delicious things. And it's evolved into many different things and. I'm just trying to take all of it in.
Everyone is like, what is the dream? What is the vision?
Yeah. And I just say, I want to be in every family's pantry, so I wanna get there, so big goals.
When did you know that cooking was sort of your calling?
Um, so it's a very cliched story, but I was six years old and I was, uh, baking with my bua. I have a picture of this day and she put me on her kitchen counter and I used to be a very restless kid. I used to get bored really fast. So, she wanted me to bake with her and I remember I looked at simple ingredients... butter, sugar, flour, eggs. It went into the oven and came out as something so beautiful. Then as a six-year-old, you know, registering that smell and that feeling of actually being able to feel joy. And then I kept baking with my mom. My mom ran a small chocolate business from home. So, I grew up helping her out. I was the most loved person in school because I would bake on the weekends and every Monday I would take something for my teachers. So I wasn't very, like, my grades were not the best, but I was definitely teacher's pet.
What was the motivation behind starting Le15? What is the strategy you have in mind when it comes to building your brand?
Wow! That's a very loaded question. The idea behind Le15 was very simple. I was a student in Paris. I saw like 15, 16 years ago, the pastry landscape in India was very different. You only had five-star hotels or you had like maybe one or two star pastry shops. Every menu did everything. And it was just like one big confusing thing. Yeah. Uh, I grew up eating American pastry and when I went to France to study, it was life-changing. Because there when you walk into any pastry shop, the display is treated like a work of art. The chef is an artist. So for me, it was like the essence was to bring back a little bit of Paris with me. And that's why Le 15 and the macaroons.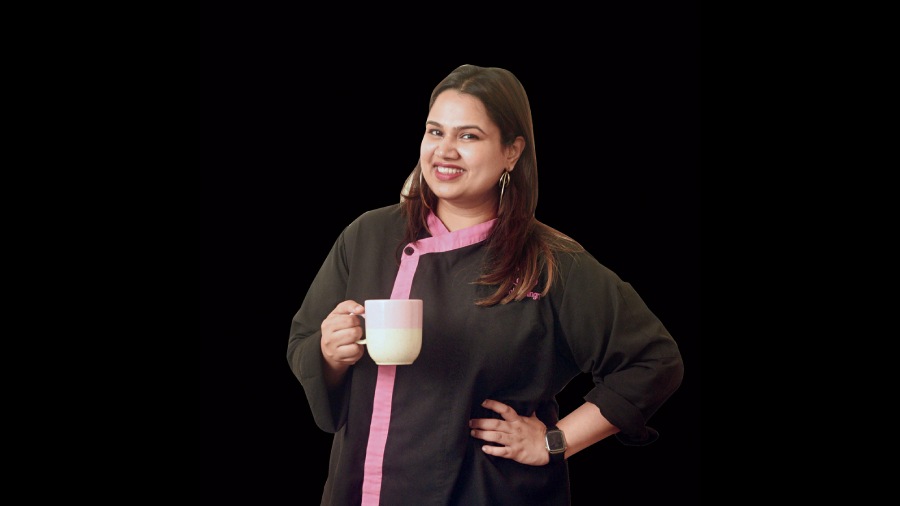 So last year, post-pandemic, or probably during the pandemic, you shut down the cafe in Colaba, which had become a landmark in Bombay. So any plans for reopening or opening another space with the same kind of setup?
I mean, I don't know. It's too soon to tell now. I feel like shutting down the cafe was one of the hardest things I've ever had to do. Because you know, growing up that was my dream and seeing the cafe come to life was actually ground-breaking. So shutting it was one of the most difficult things, but I think that from a business angle, like I have big dreams. I have big ambition. Shutting down actually showed me a path to reach scale in a much different way. I would love to do one flagship cafe at some point, which would be my sort of dream project, maybe a dessert bar, maybe something else.
So suppose you were to open a flagship cafe, what theme would you follow?
Oh, it would be dessert-heavy. So, dessert cafe, maybe like a dessert tasting course. I would love to do like a wine-dessert pairing.
And as a chef what are some of your signature dishes?
I think I'm known for the macaroons. Of course that's like the emblem or the symbol for Le 15. I think my number in most people's phone is saved as Puja macaroon. But I think my philosophy in general, as a chef, is to keep it simple. I love desserts that have a little bit of texture, that have a little bit of clean flavours. And that's what I usually do.
And what is comfort food for you?
Oh my God! So I love simple dal chawal stuff. Schezwan cheese Maggi.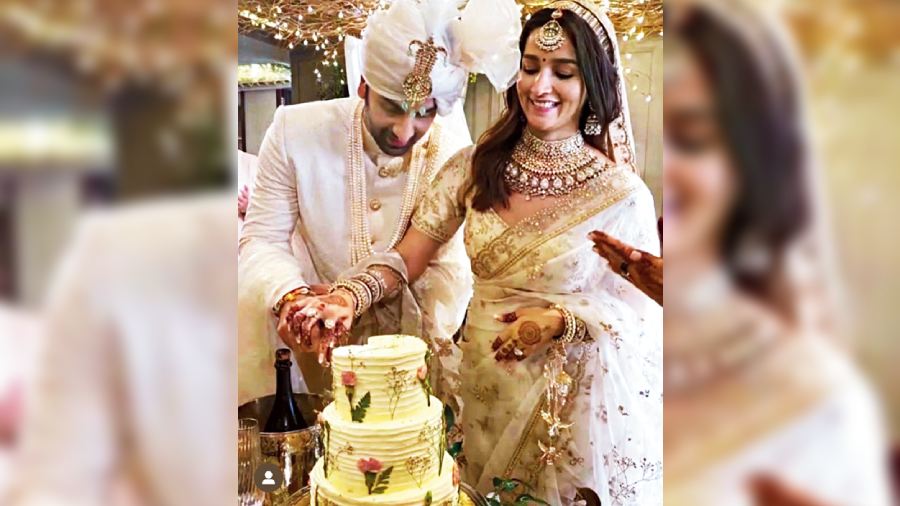 Ranbir Kapoor and Alia Bhatt's wedding cake was done by Pooja's Le15 Patisserie.
What is one ingredient that you love cooking with?
Chocolate.
And one that you don't like cooking with?
I would again say chocolate because it depends on the kind of chocolate that you use. You know, you really have to be a master to kind of know how to use it.
Is your family like a fan of whatever you make? What are their favourites?
In my family, my dad, brother and I are obsessed with food. So I've always grown up in that family, mom not so much. The three of us we'd be sitting at the breakfast table and talking about what we're gonna eat for lunch or what we're gonna eat for dinner. So that's the kind of family we are when we go on a holiday. Our research is only about like what to eat, where to eat. I feel like my brother used to be my biggest critic. When I started Le 15, I would take everything that I made to him to taste. And if he approved it, it would go on the menu. Because he just tells it as it is.
Who are some of the people, and what are the things or experiences that inspire your craft?
I was really inspired by Pierre Hermes when I was in Paris. He's known as the Picasso of pastry. And I just feel like for someone to see, to take something that's so simple and make it so beautiful and artistic, that always pushes me as a chef to be better and do better. And yeah, I got him to write the foreword for my book. That was quite a gratifying experience. It was like a bucket list.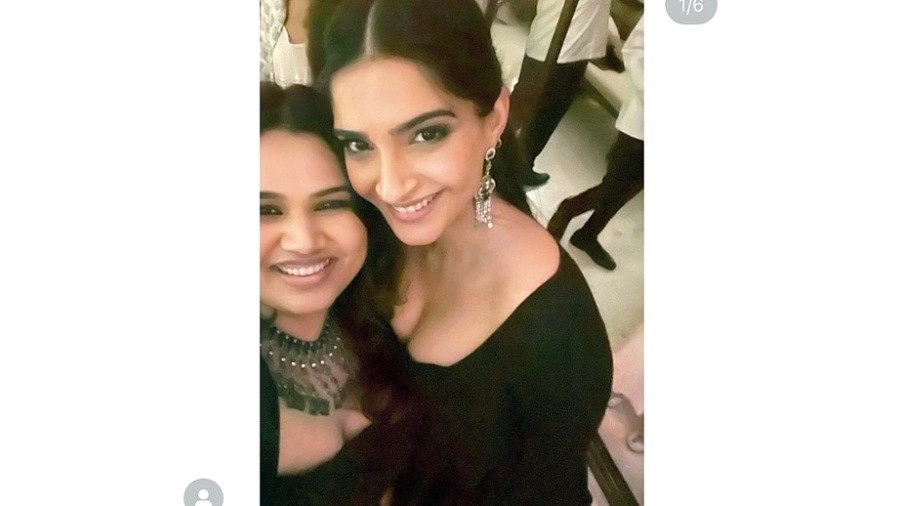 Dhingra has many friends in Bollywood, including the sister dua Sonam and Rhea Kapoor.
Who are some of the chefs that you'd like to work with?
Oh, man, I have such a big list, both in India and abroad! And so many in India I've already worked with over the last 12 years.
Who was your favourite?
I love working with Manu (Chandra). We've done some pops together. Then there's Chef Thomas (Zacharias), and Chef Alex (Sanchez). So a bunch of people, but internationally there's, you know, a big list that I have. And top, I think Dominique Ansel. I think what he did with the cronut was exceptional. And I think that even after the cronut, he continues to experiment. I've tasted his food. It's just an outstanding phenomenon. And, of course, Pierre Hermes.
There were so many properties — from a Sunday baking club to the pop-up, with the packaged food, you know, your mentoring projects. What is something that you enjoyed doing the most?
That's a very tough question. A very good question. I feel like I try to do things that kind of call out to me. So, whether it is spread knowledge through workshops or learning something new. I like being challenged and sometimes I'm like okay, maybe too many challenges also too much (chuckles). But you know, it helps me in pushing myself out of my comfort zone. I love doing those things. So whether it is like prepping for a half marathon or learning how to speak French and talking in French in front of 5,000 people or doing hip-hop on stage, like those are things that scare me, but I want to do them.
Pooja loves to travel and set difficult goals for herself. This picture is from her climb to Mt. Machu Pichu in Peru. Next she plans to climb Mount Fuji in Japan this year.
You are also big on mentoring. What makes you want to do this, because a lot of people might not be this comfortable with paving the way for others?
When I started in the industry, there was not that much help or support that I got, as a young girl setting out. So, I always want to be the person who can help other people. And, you know, when you help someone climb a mountain, you realise that you climb the top yourself. And I feel like that's a great example to live by. I totally enjoy it. Oprah (Winfrey) is my all-time idol, so I try to live by some of her principles.
Speaking of climbing mountains, how's that prep for Mount Fuji going?
Oh my God! Hopefully Japan is open and that happens. I don't think I'll ever be set till I'm actually there, but I've started training for it. I'm like trying to be as healthy as I can, which is very tough, given my profession, but finger's crossed.
What is that one thing/food from Kolkata that you love considering this is your sixth time in the city?
I love the nolen gur. That is my like absolute fave. It's amazing. I have had the roll and chaat and both were exceptional. I have also tried the food at Mocambo. I am yet to try the biryani, which I hopefully will try in this visit.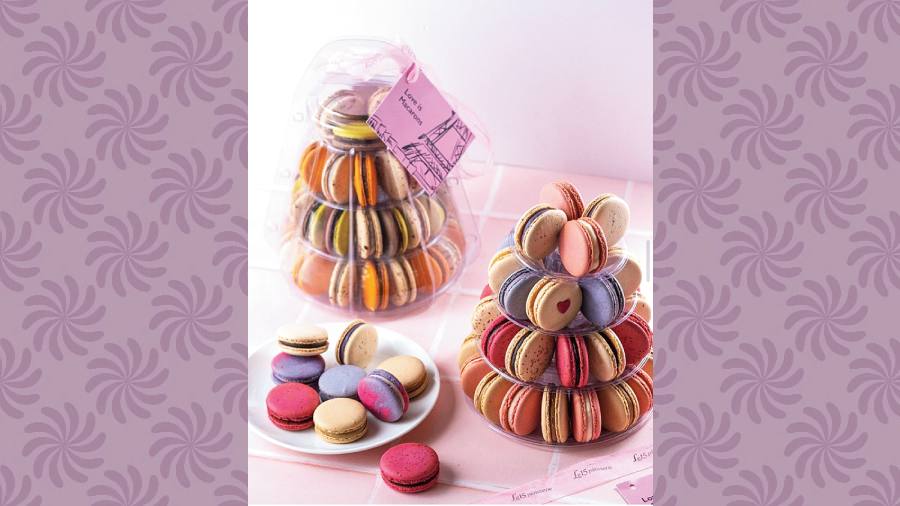 Macaroons are what got her immense success. Pooja was the first to introduce this popular European sweet treat in India at Le15 Patisserie.
Also, your association and with Bollywood is always in the spotlight. Like we keep seeing you in all the stories and your cakes are the centrepieces of most high-profile Bollywood weddings. Is it a sense of achievement or it is just a sense of camaraderie?
You know, as a young girl, when I started out, it was super exciting to have all these opportunities and it's just through the work and word of mouth I kind of got all these customers. And it's amazing. So now we have reached a stage where it just feels, you know, I feel really like grateful for everything, but we kind of also just want to be in every pantry.
And finally, what are your three personal faves from Le 15?
How can you ask me this question? (laughs) I think this is the hardest question. The Passion fruit Macaroon was my absolute favourite. But not that many people liked it. So I had to take it off the menu, which hurt me a lot. Currently I'm obsessed with the Dark Chocolate Hazelnut Cookie. The Seasalt Macaroon, too, is a fave. I am obsessed with sea salt.